StealthEX Launches Cross-Chain Swaps with Salmon Wallet
March 22, 2023
Our News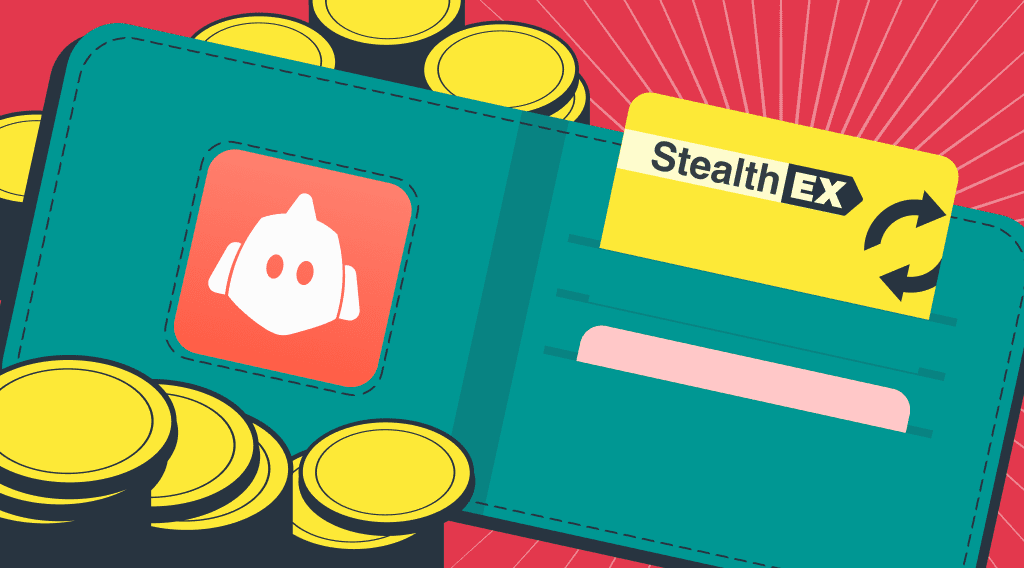 StealthEX, an instant crypto exchange, is thrilled to announce a new partnership with Salmon Wallet, a crypto wallet oriented towards dApps, blockchain Games, and Metaverse. StealthEX has been integrated into Salmon to offer its users a quick and simple cross-chain bridge between Solana, Ethereum, Bitcoin, and NEAR without having to go through complicated processes or without having to connect their wallets to any third-party applications. The seamless bridge makes swaps between your assets effortless.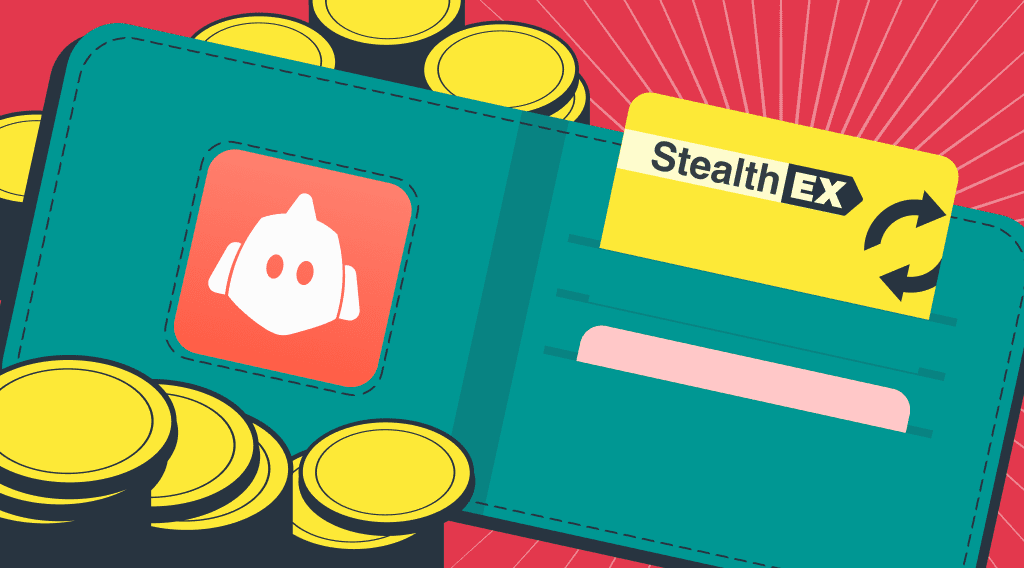 Thanks to StealthEX integration, Salmon users will be able to move assets between different blockchains without having to go through intermediaries or major centralized cryptocurrency platforms, all the while using the same wallet. In addition, this will help strengthen the security of wallet users – you will now be able to transfer your cryptocurrency from blockchain to blockchain without having to expose your private keys. All of this takes the StealthEX/Salmon customer experience to an entirely new level.
About StealthEX Instant Crypto Exchange
StealthEX is a non-custodial crypto exchange platform for limitless and seamless swaps. With StealthEX, you can easily exchange digital assets without having to sign up for the service or verify your account. When users initiate the coin swap, StealthEX searches the market to find the exchange that offers the best value and sends the order to that platform. The service does not store their users' funds, so your cryptocurrency remains solely yours.
StealthEX offers a large collection of crypto assets: you can choose between 700+ coins and tokens, including Bitcoin (BTC), Cardano (ADA), Dogecoin (DOGE), Monero (XMR), Litecoin (LTC), Ethereum (ETH), and an impressive number of rare cryptocurrencies, some of which are difficult to come across while browsing other platforms. The service calculates a fixed fee for each transaction. StealthEX is proud of being fully transparent about its policies, and the service shows the exact amount of cryptocurrency and all possible fees before a user decides to initiate a swap.
About Secure and Easy-to-Use Salmon Crypto Wallet
The new StealthEX partner Salmon Wallet is one of the latest solutions for token exchange, token burning, dApp connections, NFTs storage, swaps or bridges, and more. The self-custodial Salmon Wallet has been designed as a 100% transparent open-source solution, offering its user-friendly software to crypto enthusiasts.
As security is part of a great customer experience when it comes to crypto, a user's private keys are encrypted on their device by their personal password and hence are not shared with anyone. Salmon Wallet lets you see exactly what leaves your wallet before signing a transaction, so nothing goes under the radar. In addition, as the crypto wallet lets anyone take a look at its insides, it is constantly audited by the community, and its internal team constantly checks every user request.
Salmon Wallet is continuously working on improving their services, and its users can soon expect a brand new Staking/Earning feature, a custom portfolio, and Ledger and Keystone integration.
Swap Crypto Effortlessly with StealthEX Integration into Salmon Wallet
By integrating into self-custodial wallets like Salmon Wallet, StealthEX continues to expand its service offer and facilitate cryptocurrency exchanges from any part of the world. Now, you don't have to use any third-party software or even go to StealthEX – expand your crypto portfolio by exchanging your digital assets within Salmon Wallet, freely and reliably.
Follow us on Medium, Twitter, Telegram, YouTube, and Publish0x to stay updated about the latest news on StealthEX.io and the rest of the crypto world.
Don't forget to do your own research before buying any crypto. The views and opinions expressed in this article are solely those of the author.
crypto swap
cryptocurrency wallet
exchange crypto
Salmon wallet
StealthEX news
Recent Articles on Cryptocurrency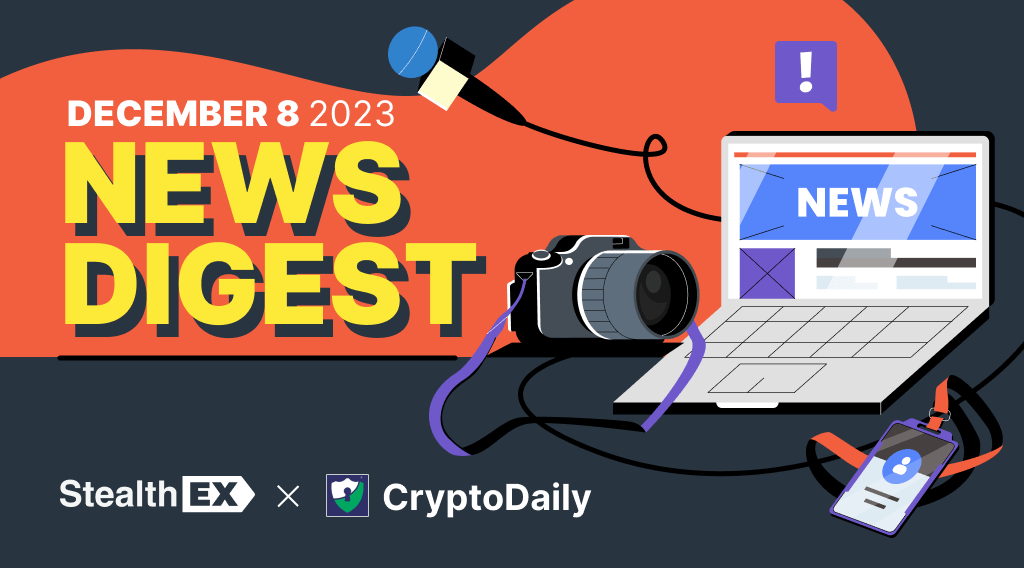 December 8, 2023
Crypto World
StealthEX & CryptoDaily: Weekly Crypto Insights
Explore key cryptocurrency developments and trends in StealthEX's insightful weekly roundup, in partnership with CryptoDaily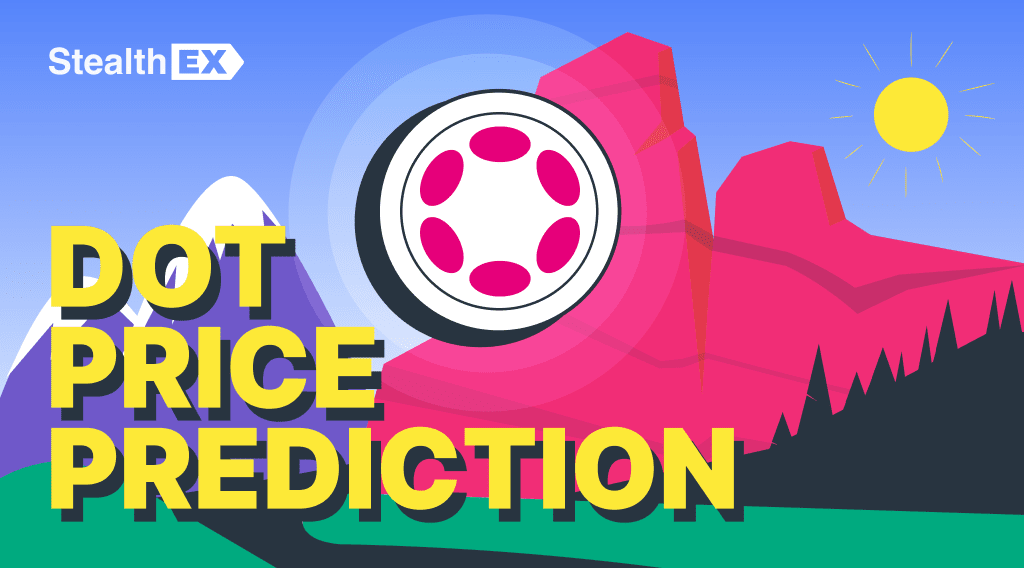 November 29, 2023
Price Prediction
Polkadot (DOT) Price Prediction: Will DOT Coin Reach $1000?
According to the long-term Polkadot price prediction by the end of 2030, the DOT price may rise to $195