StealthEX Mobile Crypto Exchange App Is Out!
October 24, 2022
Our News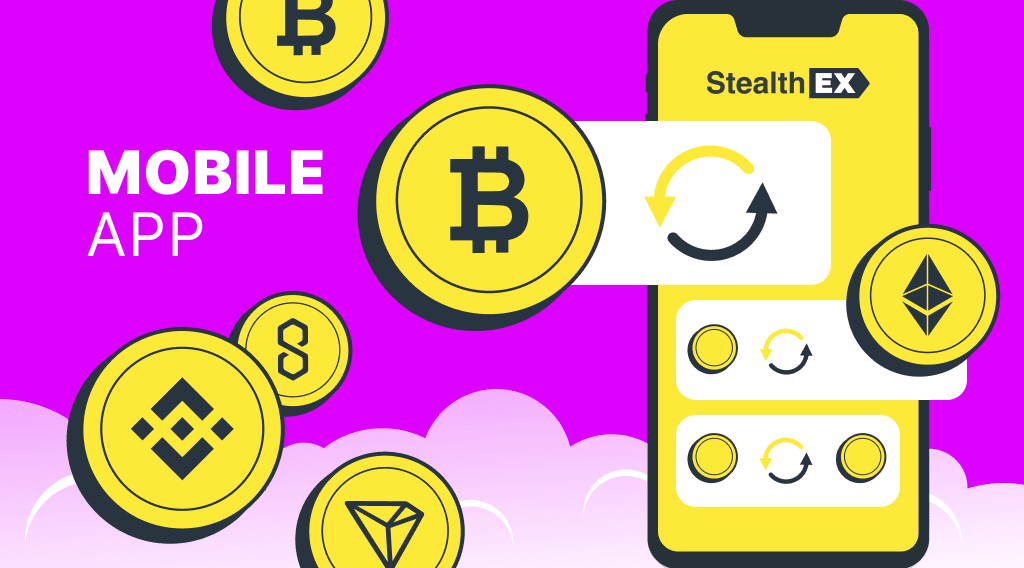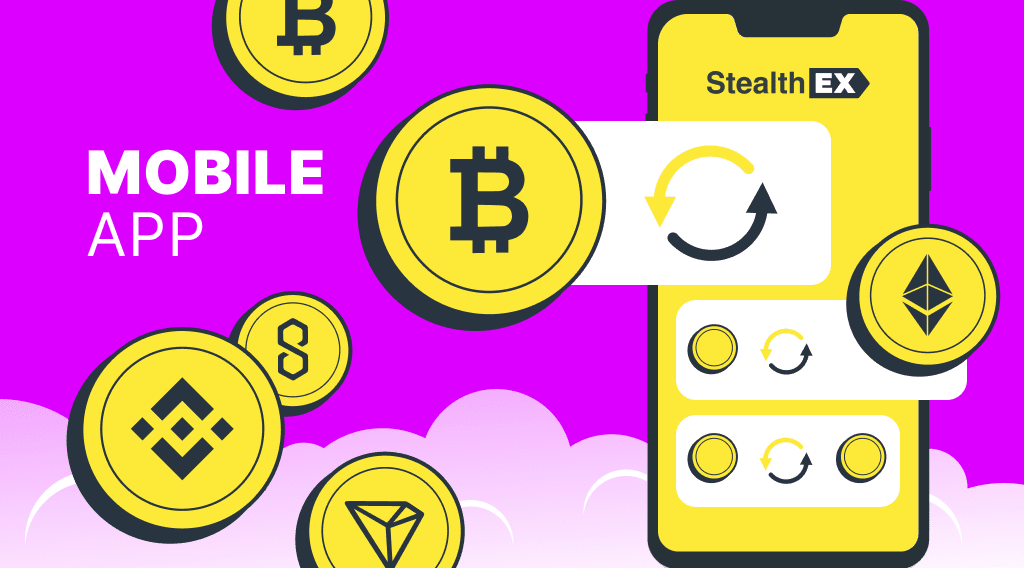 The StealthEX team continues working on providing the best service to our users. Today, we proudly present a brand new product – one of the best mobile crypto exchange apps. The StealthEX mobile crypto exchange app is already available on GooglePlay. Now it has become even easier to get the best rate for your favorite cryptocurrency! Over 600 crypto coins are available, including the most popular ones that we are proud of having on StealthEX – Bitcoin, Ethereum, Monero, Litecoin, Solana (and, of course, way more).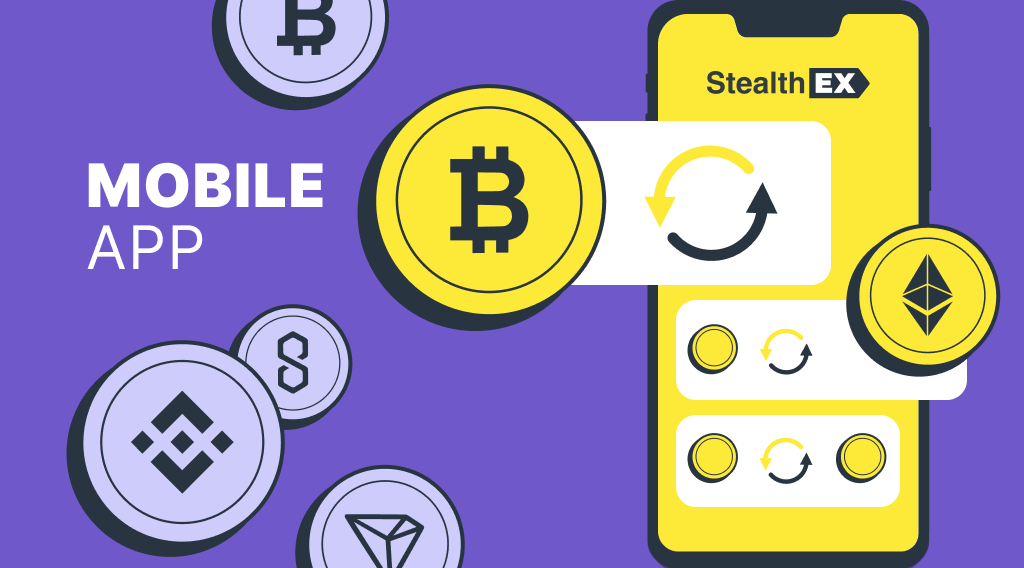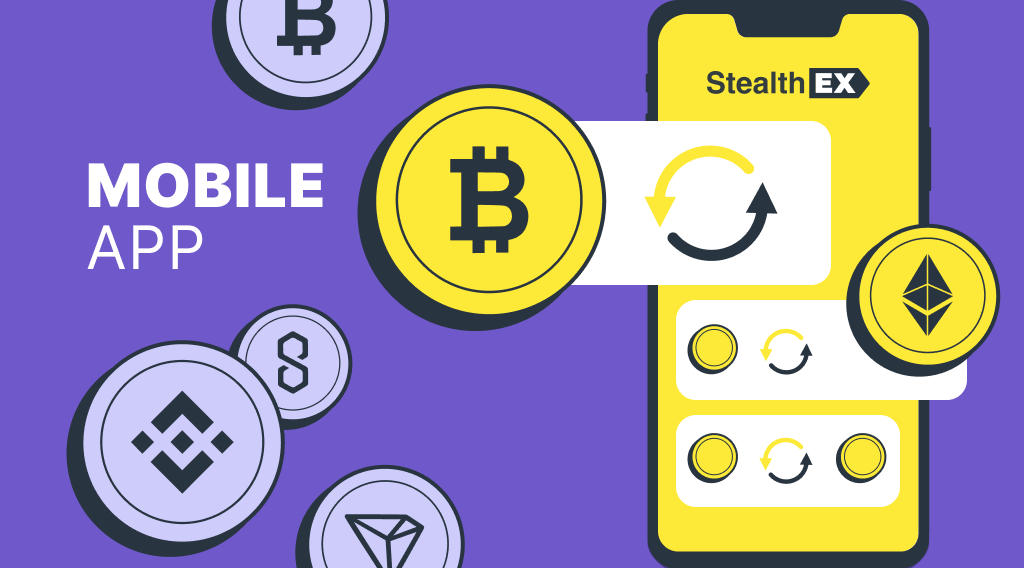 StealthEX's main product is an instant cryptocurrency exchange that's been around since 2018. This non-custodial exchange platform provides crypto enthusiasts with an opportunity to make cryptocurrency swaps without having to register or create an account. StealthEX focuses on privacy and security, hence the registration-free and custody-free approach was chosen to facilitate the swaps and protect users' funds and data. There are many cryptocurrencies that the platform works with – StealthEX offers a wide collection featuring a number of coins – from Bitcoin and Ethereum to rarer coins like Internet Computer or Presearch plus the option to purchase cryptocurrency with debit and credit cards.
StealthEX Best Crypto Exchange App: Features
StealthEX Mobile app is coming to the world feature-packed.
Here are some of the things you will be able to see in the first version:
A vast crypto collection.
Exchange history.
Watchlist.
Crypto rates.
Choosing floating or fixed rate swaps.
Competitive rates collected from a variety of renown providers.
The service is transparent and requires no sign-up while maintaining your personal privacy.
Besides, the application will be extended to hold the fiat buying option and more in the following releases.
Now, let's take a closer look at the app.
First of all, the app lets you access the rates and your Watchlist. You can place a currency that you'd like exchange on your Watchlist to be able to get the most attractive rate: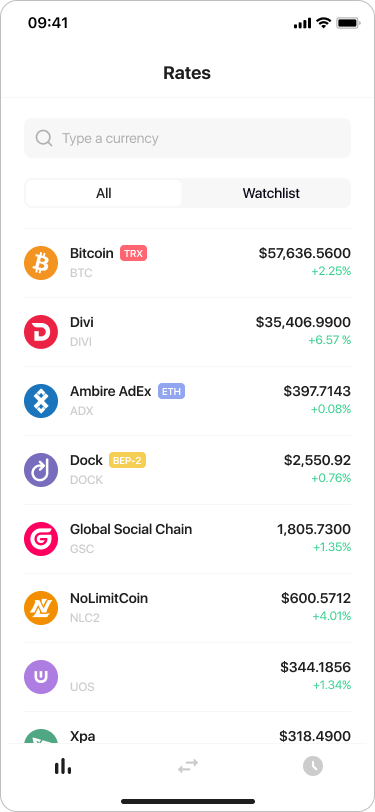 You can also see the price chart and the price change right in your mobile.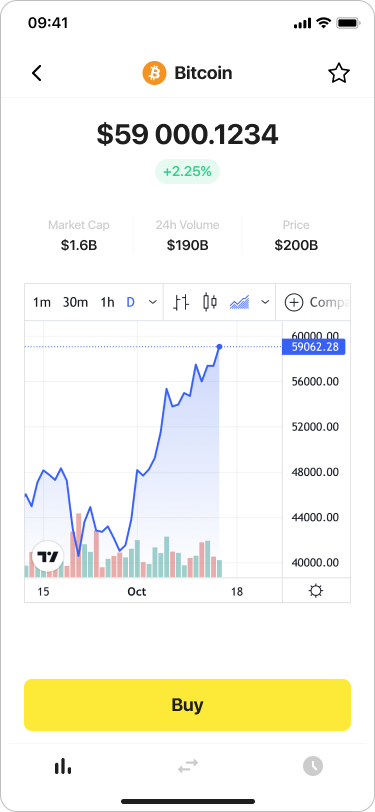 When you click Buy, you will proceed to the swapper itself.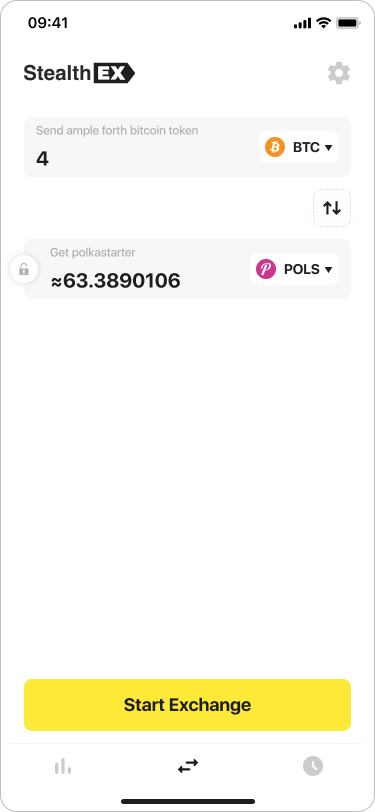 Don't forget that you can choose the rate that suits you best – a floating exchange rate or a fixed exchange rate. Change between these options by clicking on the lock icon.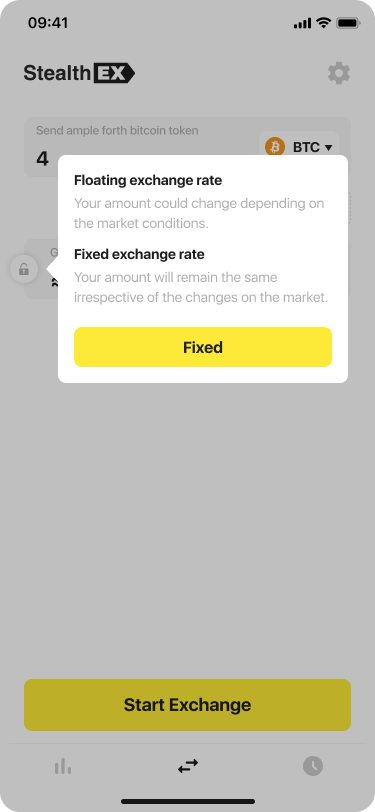 By hitting Start Exchange, you will be taken to the following screen where you will be asked to enter your wallet address: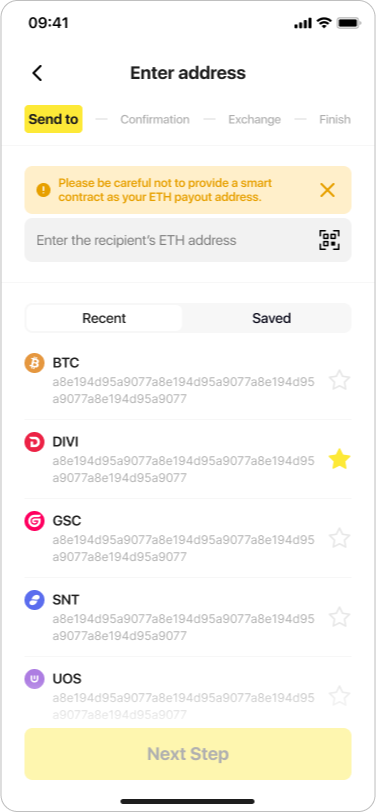 Additionally, the StealthEX app provides easy access to your History. Simply choose the date or a period of time that you need and hit Apply: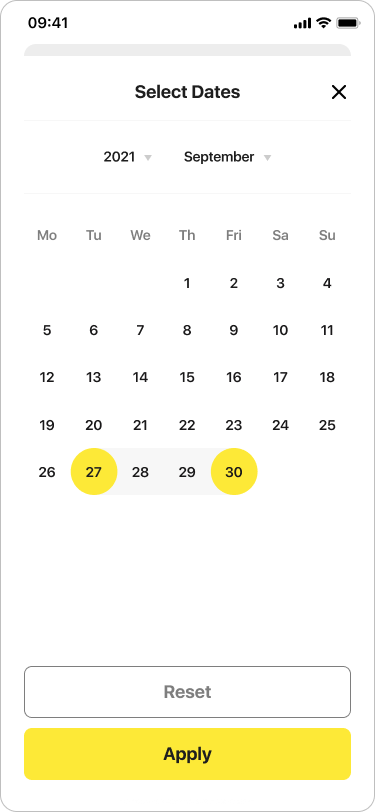 Your history is stored in the app. By clicking Apply, you can quickly see the transactions that were processed within the chosen time frame: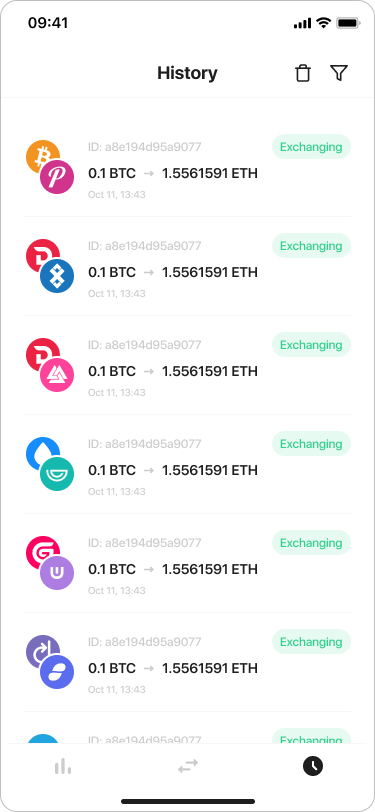 Additionally, you can modify your history. Simply swipe the transaction left and hit the red cross to delete it: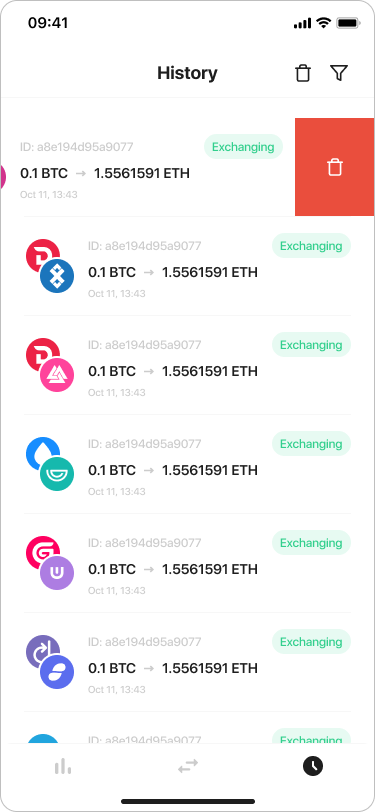 App's Filters section lets you find any recent transaction: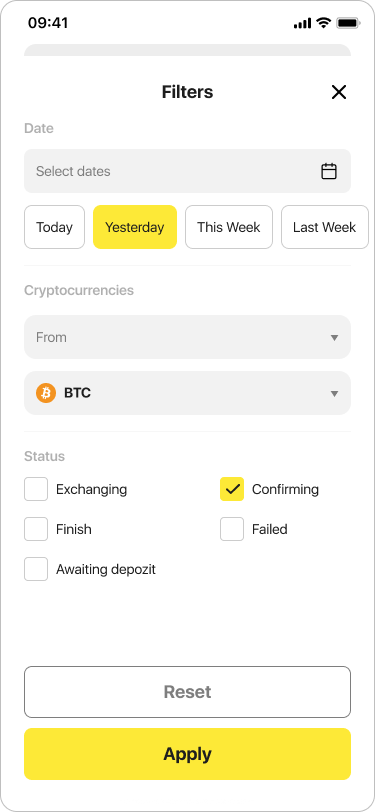 In your Settings, you will see four sections: Notifications, Security, FAQ, and Clear LocalStorage: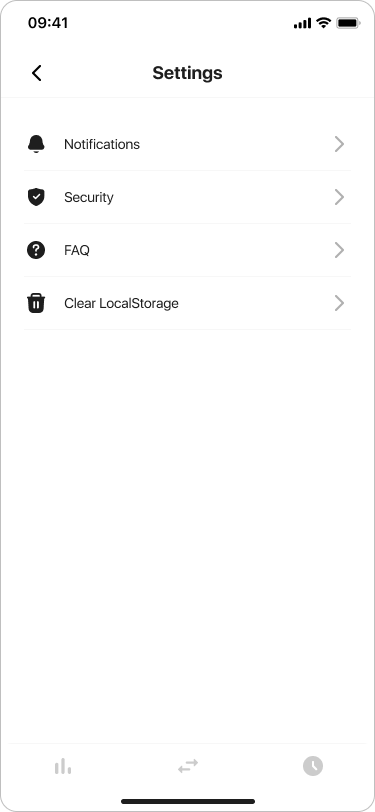 Download StealthEX Crypto Exchange App
Download the StealthEX app to be able to process swaps from any location you're at, whether you're on a bus, in a queue or simply while enjoying a walk in the park. It's your all-in-one solution for initiating crypto swaps, choosing the best crypto rates and much more. Discover opportunities with cryptocurrency price change tracking. Don't let your daily routine prevent you from getting the crypto rates that you are looking for.
Our app is free of charge and proves to be an essential tool for any crypto investor or enthusiast. You can find our app on Google Play, and very soon, it will be available on AppStore.
Follow us on Medium, Twitter, Telegram, YouTube, and Reddit to stay updated about the latest news on StealthEX.io and the rest of the crypto world.
Don't forget to do your own research before buying any crypto. The views and opinions expressed in this article are solely those of the author.
crypto exchange
crypto swap
how to buy crypto
mobile crypto exchange app
StealthEX news
Recent Articles on Cryptocurrency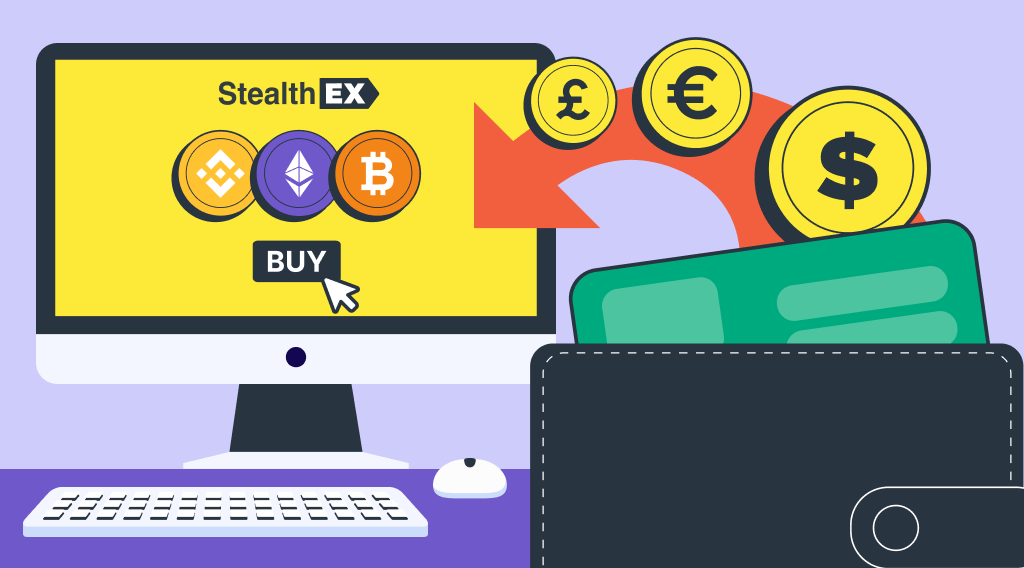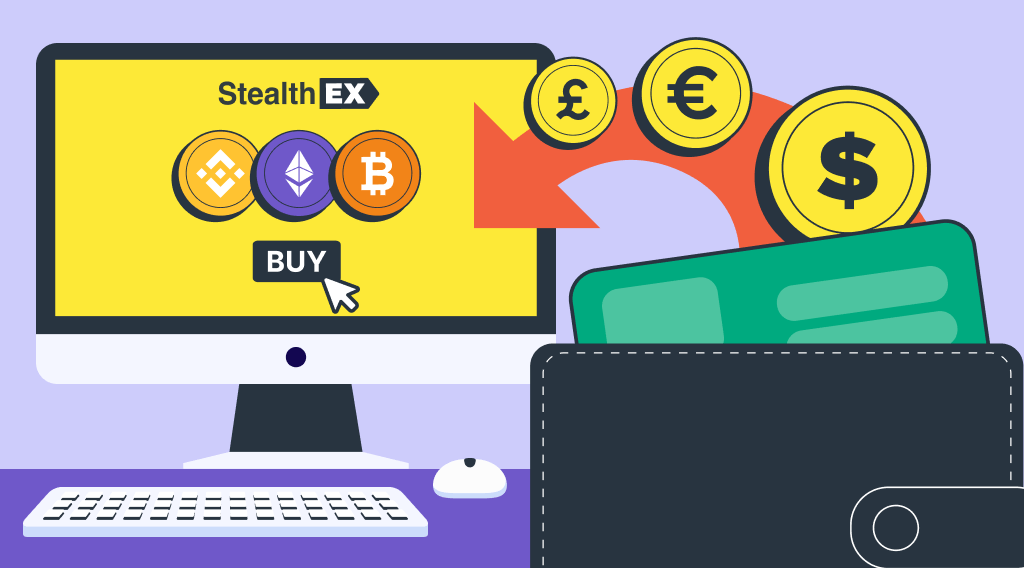 March 29, 2023
Our News
Buy Crypto with Credit Card: Fast & Easy on StealthEX
Buy crypto with a credit card on StealthEX: a secure, user-friendly platform for seamless and convenient transactions.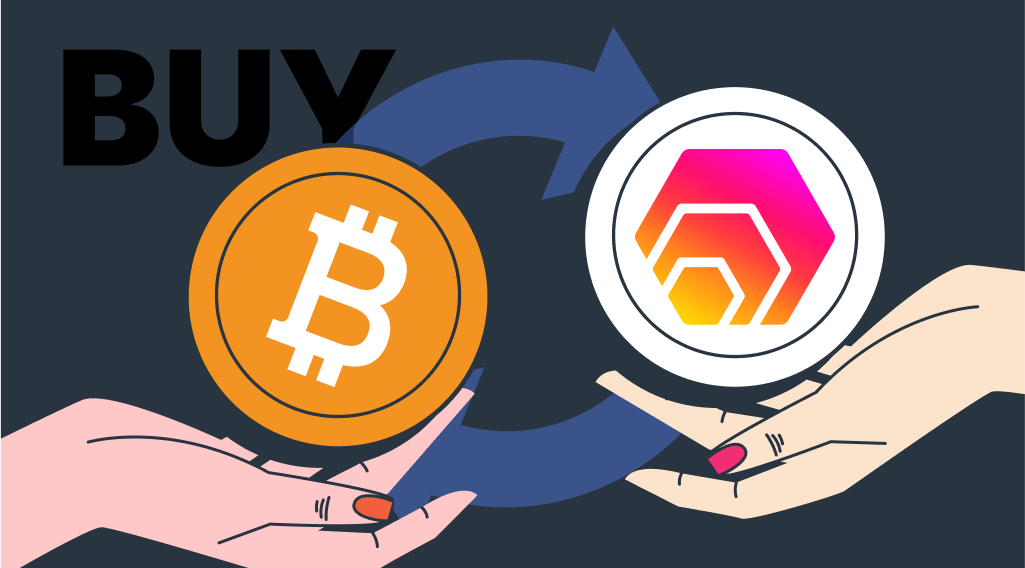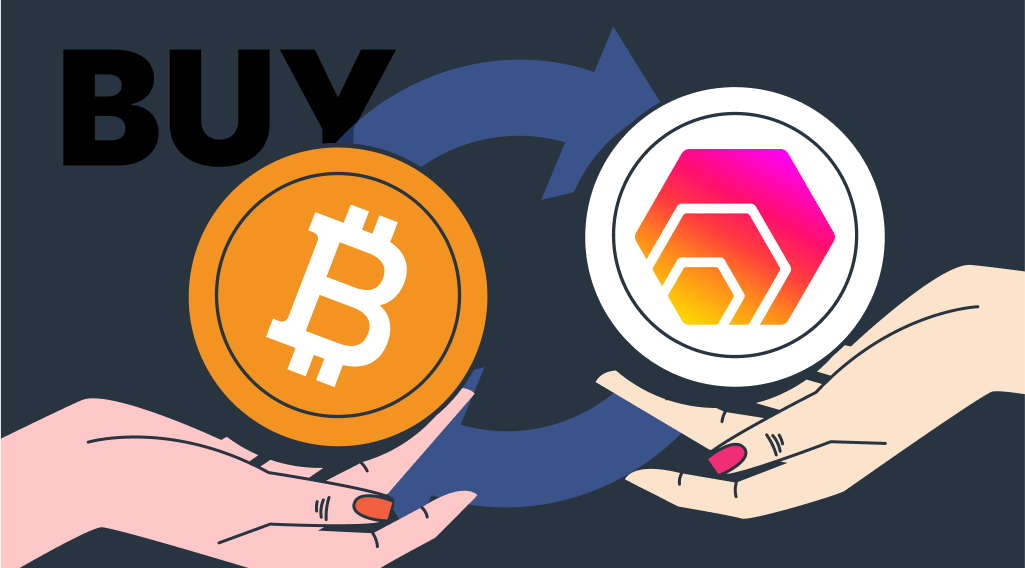 March 28, 2023
How to Buy
Where and How to Buy HEX Coin: A Comprehensive Guide
Learn to buy HEX coin effortlessly with our guide, exploring its background, benefits, and potential as an investment.