StealthEX Proudly Presents Its Own Space in Ariva Wonderland
August 26, 2022
Our News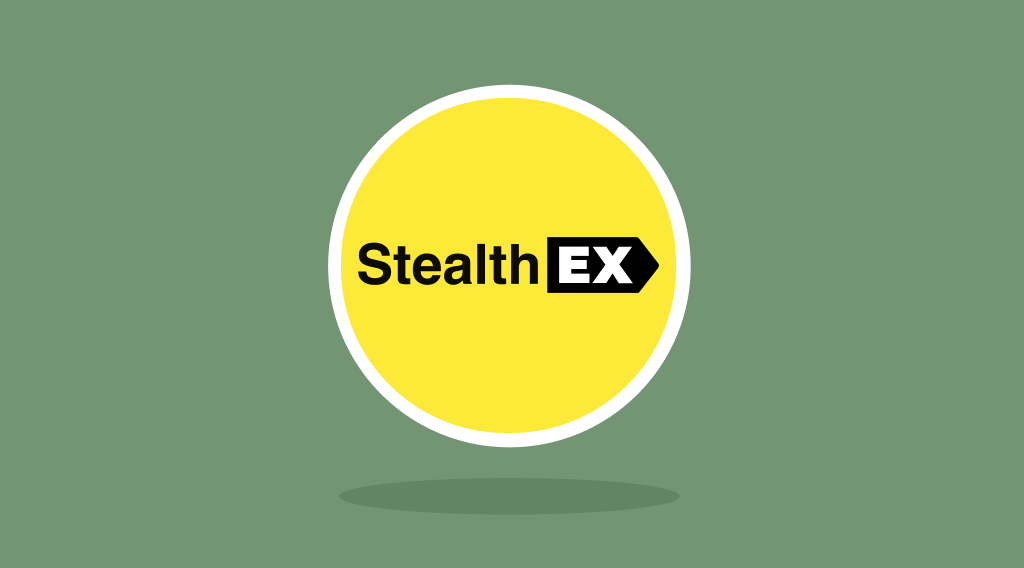 StealthEX has owned its land in the Ariva Metaverse to build its office there once the Ariva Creator tool patched to the game according to the road map. So, you will be able to exchange your crypto without leaving the realm.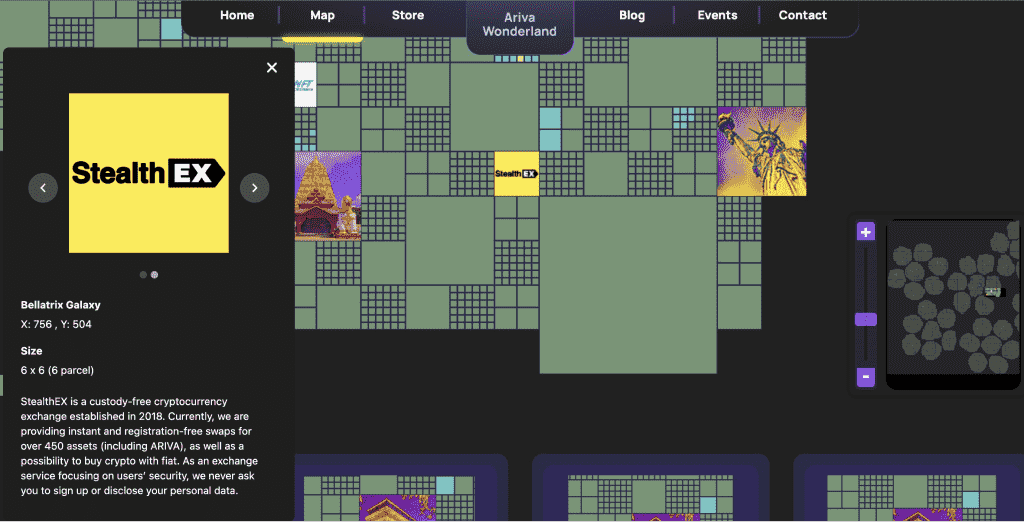 Ariva Wonderland Metaverse
Ariva Wonderland focuses on the world of travel, giving users an unprecedented in-game experience. It differs from other metaverses as it aims to provide their users with a second, virtual, life. You can travel, interact, earn and play – all within the metaverse. Ariva users can visit places such as the Eiffel Tower, the Statue of Liberty, and many more. The Travel-to-Earn component will reward users for participating in the metaverse.
Users are also rewarded for completing certain actions or promoting their land to increase their popularity. They can interact with each other, go to the movies, hold meetings, travel together, visit museums, etc. In addition, one can also create unique objects/items that can be used in the metaverse. Ariva Wonderland combines the dynamics of everyday life and various entertaining activities around a unique journey.
StealthEX has joined the virtual platform to help enrich the new metaspace. Our service offers players instant crypto services should they need them. StealthEX makes it possible to swap between 450+ cryptocurrencies from its portfolio. As you don't need to sign-up with the exchange, you can easily convert your Ariva tokens to any other digital asset of your choice from our crypto collection.
We are very happy to have Stealthex in our Ariva Wonderland metaverse project as the world moves towards a decentralized structure in the blockchain adaptation. We look forward to them opening their exchange offices in our metaverse soon.

Ariva Team
Check out Ariva Wonderland and our crypto space by joining the Alpha-2 version of the metaverse! Let's connect!
---
Follow us on Medium, Twitter, Telegram, YouTube, and Reddit to stay updated about the latest news on StealthEX.io and the rest of the crypto world.
Don't forget to do your own research before buying any crypto. The views and opinions expressed in this article are solely those of the author.
Ariva
ARV
crypto world
metaverse
StealthEX
Recent Articles on Cryptocurrency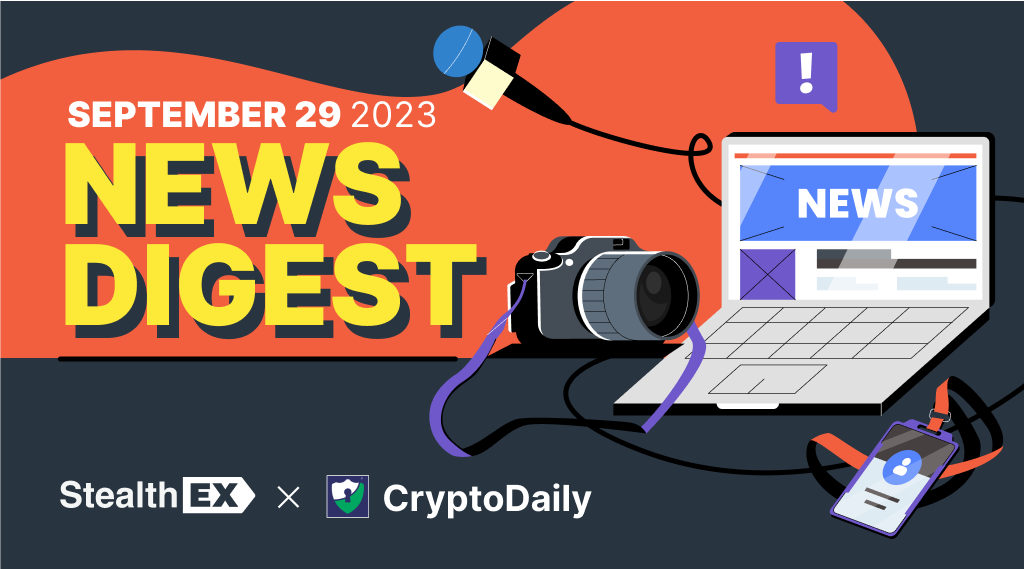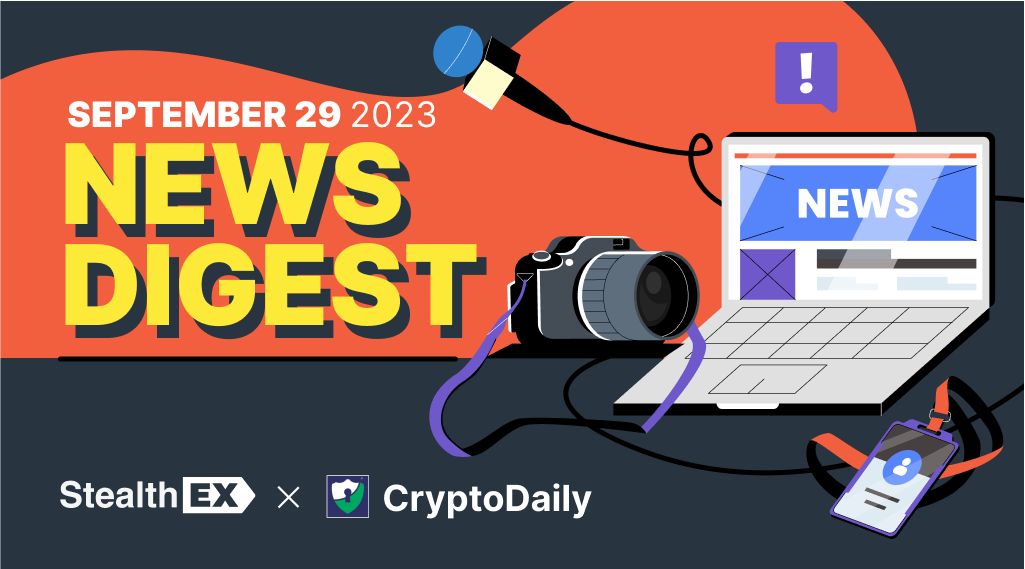 September 29, 2023
Crypto World
MicroStrategy, Coinbase, and MoneyGram Wallet in StealthEX x CryptoDaily Digest
MicroStrategy's new BTC buy, SEC scrutiny on Gensler, MoneyGram wallet, and Marathon Digital's invalid block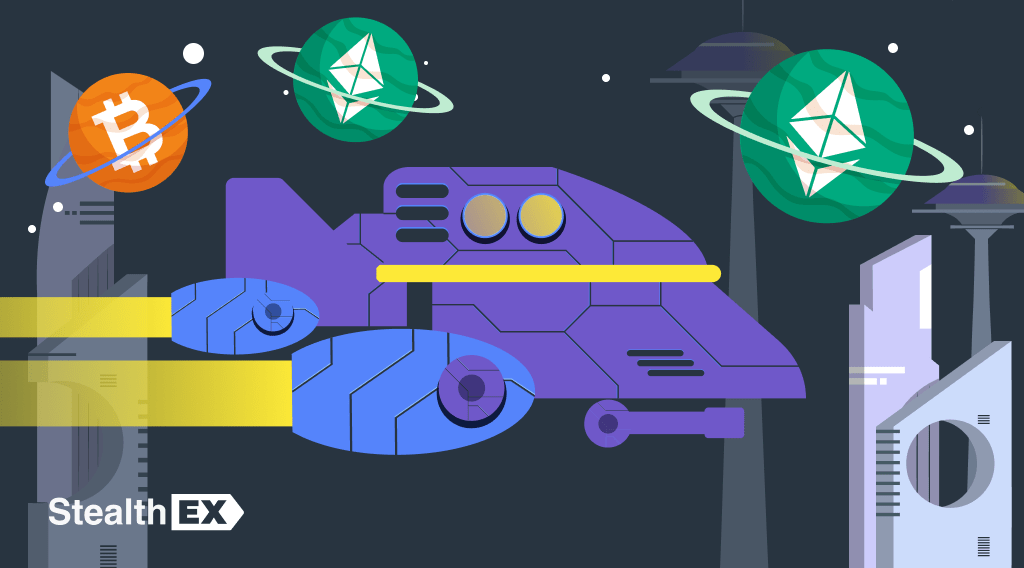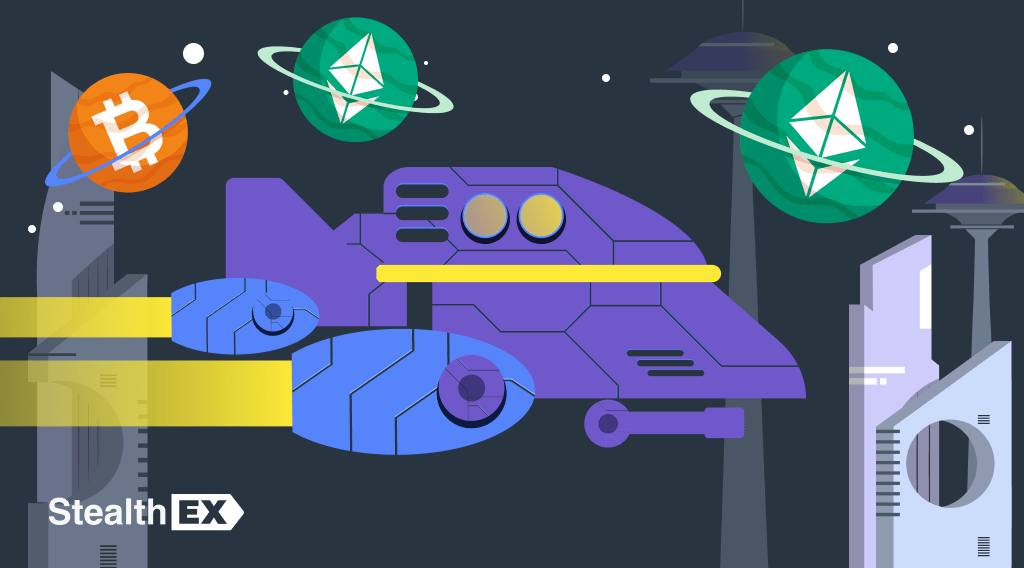 September 28, 2023
Investment
Future of Crypto in the Next 5 Years: Trends, Challenges, and Predictions
Navigating the future of crypto in the next 5 years: what can we expect from the cryptocurrency market in the…