The Hunt Is Over! Easter Egg Hunt Recap
April 19, 2022
Our News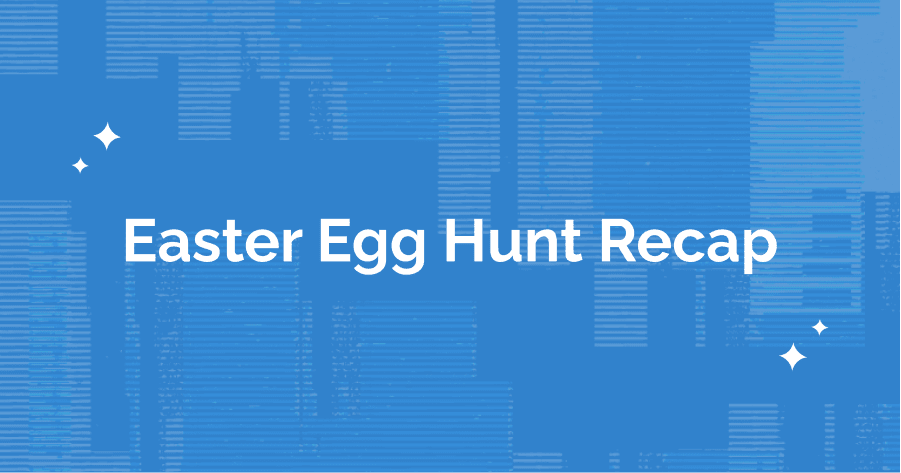 We received a lot of positive feedback on our Easter Egg Hunt and thought it would be nice to do a recap of the event. In order to complete our Easter Hunt, our followers needed to solve various puzzles to collect bits of information and decrypt the ultimate hidden message.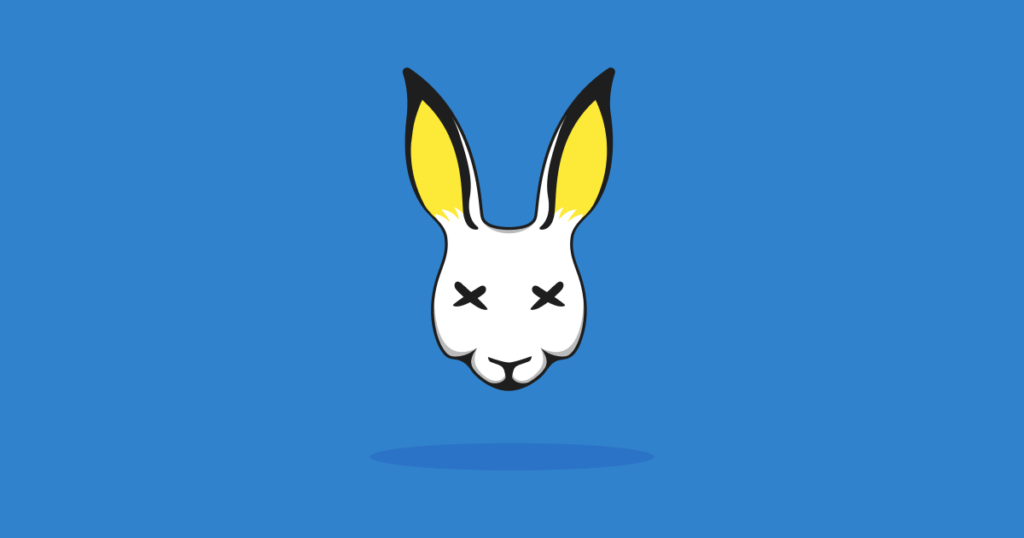 Throughout the hunt, our avid hunters needed to find the required algorithm, mode, key and, finally, the encrypted message itself. You needed to insert all of the clues into the website above to successfully decrypt the message.
Below, you will find the hunt explained in detail:
We started off with this image.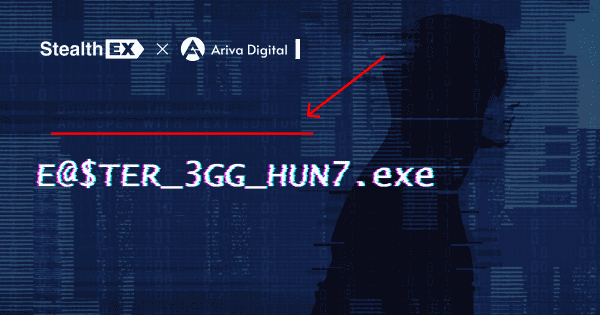 An image that had to be opened in a text editor for you to find a line that referred our detectives to the StealthEX blog: 'Great find! You deserve your first clue. The mode you will need on the website is CBC (Cipher Block Chaining) to go to our blog, to the day that is filled with jokes.'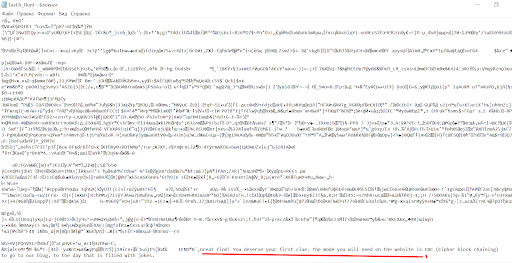 This would lead you here…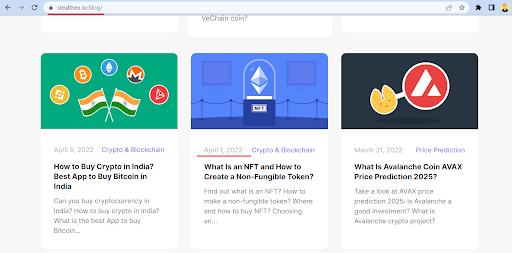 …to April 1st, 2022, to an article titled 'What is an NTF and How to Create a Non-Fungible Token?' This article contained a message with the code that started with 'You're good. You deserve to know the necessary algorithm' followed by a long binary code.
Once you inserted the code into the encoder, you would see the following lines: 'Cracking the codes is your calling! You'll find the next hint in our sub, in the post about falling.'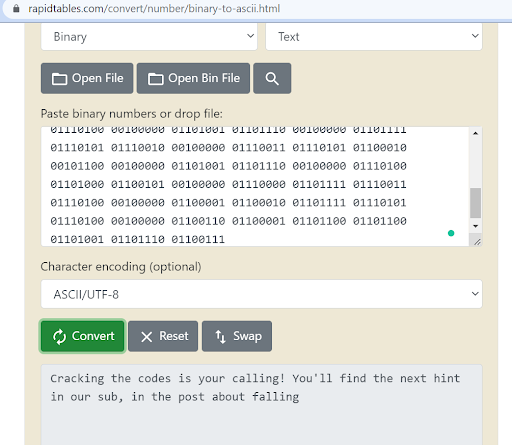 The message would then lead you to StealthEX Reddit subs and the post with a falling woman meme titled 'What Surviving a Bear Market Feels Like.'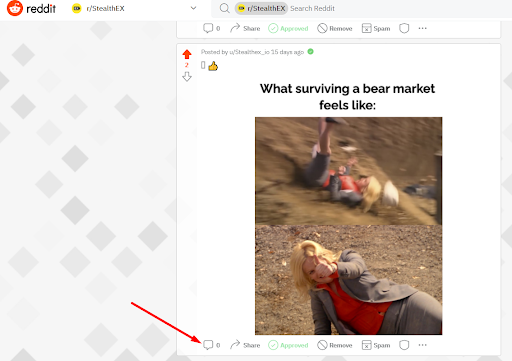 In the comments to this post, our detectives would find a third clue containing the following encrypted message: Ek/ys8zrqQ7uwjv1flo+uVeuIzv8nr1zE5EEJ2phOvnQJKDTjCPoJPij/KaHPrG9ffUgMXnFaqEoYB2g+MUTl//Sr6AutLKnCE71EBXHoXs=
The next message contained a YouTube link to the final Easter Hunt stage.
Once you collected all the codes, you needed to insert them into Code Beautify – Decrypt Encrypt…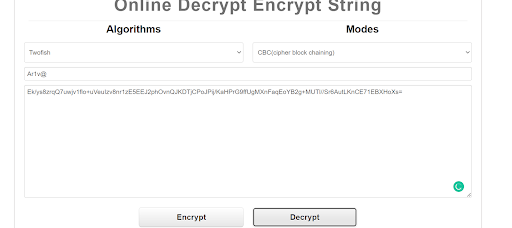 …to receive the following message with a link to our Telegram channel: 'Message

Eventually 16 quick-minded detectives completed the hunt and they will now receive an honorable mention in one of our future publications. Successful hunters who completed the hunt are:
@seylarm*****
@matheusribe*****
@Ma*****
@Tar*****
@Chrisol*****
@Anis_*****
@Ane*****
@DotMML_Ji*****
@Badd****
@antonsh*****
We also identified two winners with Telegram channels Badd*** and antonsh****** that were contacted by our managers directly. They will share a nice prize pool of 300,000 $ARV. Congratulations, guys!
For all of you who have joined us recently and for our older subscribers, make sure to follow us on Medium, Twitter, Telegram, YouTube, and Reddit to stay updated and take part in our upcoming events.
You are more than welcome to visit StealthEX exchange and see how fast and convenient it is.
Bitcoin
BTC
cryptocurrency
easter egg hunt
StealthEX
Recent Articles on Cryptocurrency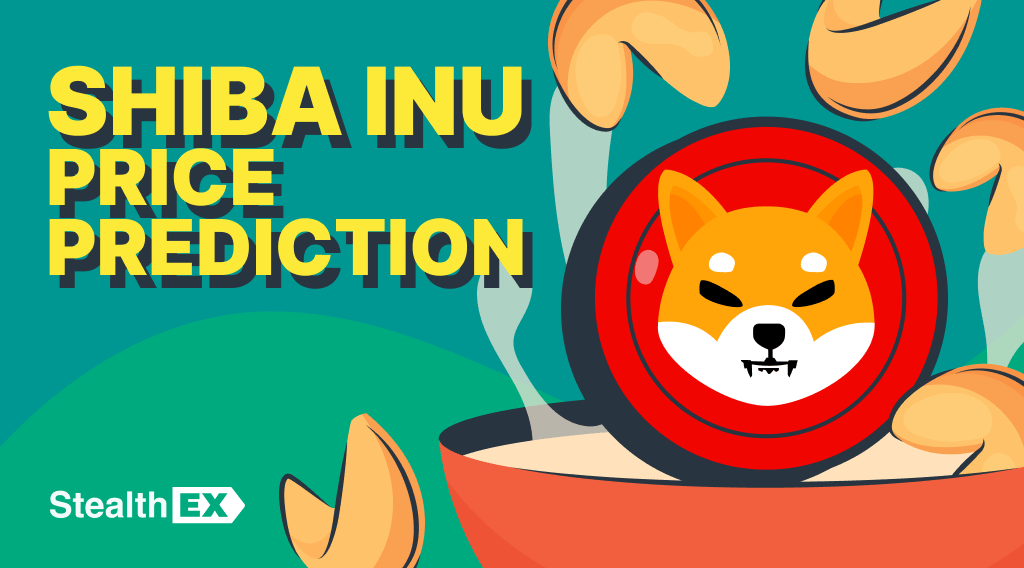 November 28, 2023
Price Prediction
Shiba Inu Price Prediction: Will SHIB Coin Reach $1?
Shiba Inu price prediction, by the end of 2030, the SHIB coin price is expected to reach a maximum level…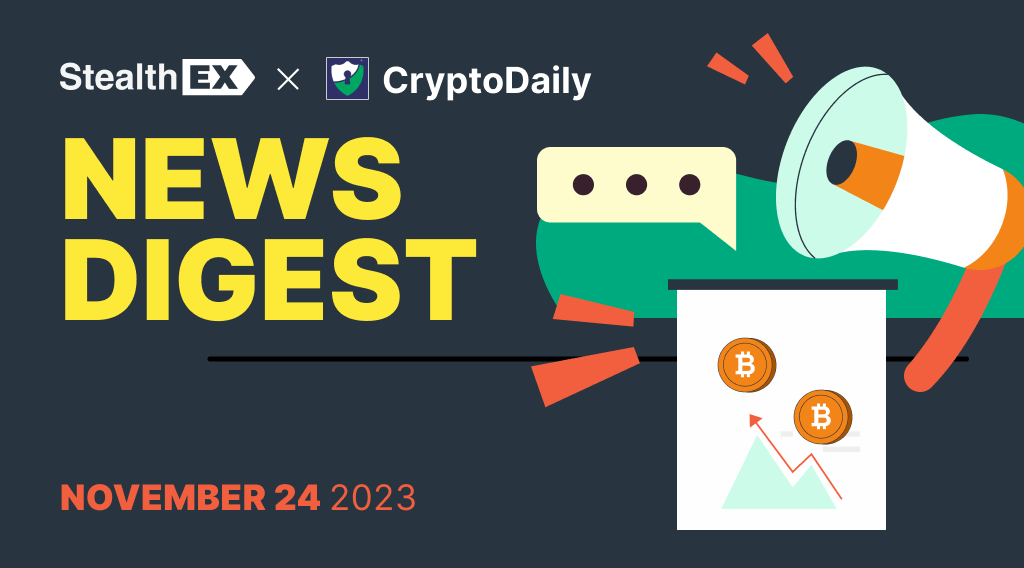 November 24, 2023
Crypto World
StealthEX & CryptoDaily: Key Elections, Investments, and Crypto Market Movements
Welcome to StealthEX weekly crypto digest, in collaboration with CryptoDaily: summary of this week's key events and trends in the…