Travala AVA Coin & StealthEX AMA Recap – All You Need to Know
December 1, 2021
Crypto World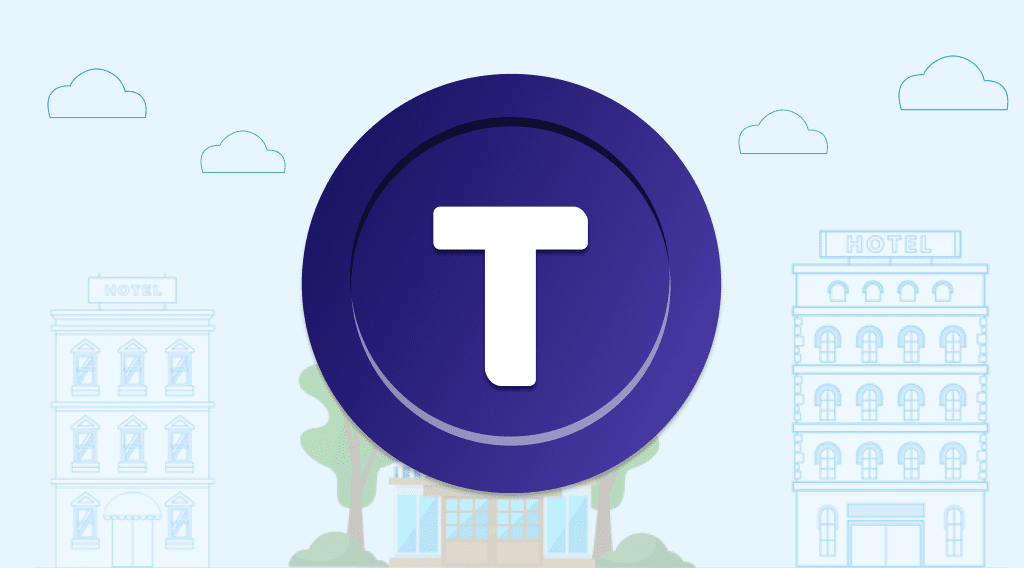 On November 30, 2021 we had StealthEX & Travala.com AMA Session in our Telegram Community Chat and here is a recap. Just take a little time to read through and learn everything you need about Travala AVA coin. Let's start!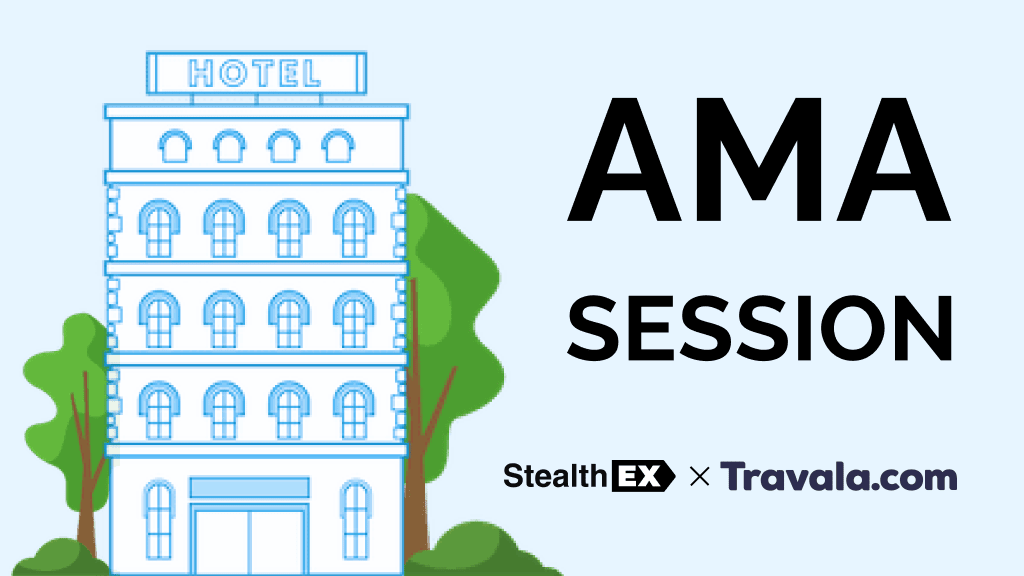 Today, we are going to have an AMA with Shane Sibley (@ssibley), Head of Business Development.
As usual, we have prepared some questions from our Twitter users which we will ask first, and the chat will be turned off for the time being.
Questions from Twitter
Shane Sibley: Hello everyone and thank you for having me today! 👏
StealthEX: Without wasting any time, let's plow ahead and get started with the first multi question:
Q1: My questions are: will AVA be able to secure its place as the best choice for travel tokens with the smart program? What will the smart program offer other than savings in the future? Can you share any specific information about NFT Program?
Shane Sibley: For sure, and I can answer that..but for you that aren't too familiar with Travala.com. We're the largest online travel agency in the world where you can book with cryptocurrency. We have over 3mm travel products globally and have been growing at an incredible rate from our initial launch in 2017.
Earlier this year we completed a merge with Travel By Bit that added flights to our inventory and then also added activities shortly thereafter. We have our AVA token for staking purposes and delivering additional discounts to the platform and more that I'll get into over the course of the chat.
AVA has become a very strong place for discounted hotel bookings and that will continue to be the case and even grow.
Although the yield was taken from the Smart program, you may have seen the announcements recently that there has been 10,000,000 TRVL tokens that have been put aside for Smart member airdrops.
The first airdrop is going to be in December which gives our AVA Smart members access to the TRVL token!
Unfortunately, I'm not able to discuss the NFTs in too much detail, but there there will be announcements coming up shortly on how it ties into the current business model, and the benefits you'll have from holding them!
Q2: Is there an official rewards program at TRAVALA? i.e how can we be rewarded in "Travel Credits" with a referral program or by inviting friends to the platform?
Shane Sibley: I've actually just got back from my travels and flew 14 times and stayed in 18 different locations using Travala.com. Also visited Peru where everything including my flights, hotel stays, and the 3 day adventure through the sacred valley and to machu picchu was all done with crypto!
There is a rewards program…this page that I have attached here, explains the referral program. In short, if someone that you invite makes a booking of $200 or more, you'll receive $25 directly applied to your Travala.com account.
Q3: What is the cryptocurrency you should prefer to use with Travala, what is the risk tolerance and what are your future plans with crypto payments? Will there be any changes?
Shane Sibley: We currently accept over 50 different types of cryptocurrency on Travala.com to give different communities access to our suite of inventory, but the cryptocurrency with the most benefit on the platform is going to be AVA.
AVA can be staked on our platform for a Smart membership which exposes you to a series of benefits.
The first is based on the amount staked, up to 2500 AVA, users will receive a 5% discount and 5% back on hotel and activity purchases. If paid in AVA, an additional 3% is applied to this discount, so a grand total of 13% can be applied to your stay on already very competitive pricing.
There are also some members that stake their AVA within the Smart Program to receive the discounts/givebacks and then use different crypto for booking purposes too.
Q4: The community is important, what tools will you offer to facilitate the experience and adoption to all types of public on the platforms? How do you encourage and motivate your community to continue increasing their trust?
Shane Sibley: Well as mentioned, there is a TRVL airdrop that is going to be coming up to our Smart members in a link that I have provided above!
I agree that the community is extremely important.
We have added our governance function to our community back in August so they can be more included in the conversation and the decision that access capital and time going forward. As we have historically been a centralized business, we are putting the processing in place to have more community involvement in these company decisions as we want their voices to be heard.
You'll see that in our last community vote, we had a token battle for onboarding a new token.
Cake vs. Floki
For anyone that was involved in the voting process within the Smart program, there are enjoying a split of $20k in travel credits and $10k in AVA.
Q5: How will Travala continue to be competitive as the industry starts to accept cryptocurrency?
Shane Sibley: Also, it goes without saying, that we need to present our goals and make sure that our team is properly executing on the path we look to achieve. 💪
Well, in short, we have a head start. But to unwrap that a little bit.
We've spent the last few years growing our user base on the booking engine with Travala.com and accessing the crypto community. This has established our presence in crypto as 79% of last month's revenue was in cryptocurrency. We can see quite clearly that more traditional businesses are starting to accept crypto and we're ahead of this.
There are some pretty major issues that exist in the relationship between an online travel agency and the hotel industry. They are limited in their ability to price their own rooms based on contracts that they have negotiated in the past…among other things.
We're developing direct relationships with hotels so that they can price their hotel and discount their nights at will with direct connectivity. With these relationships, we are solving problems that have existed for a long time and with our token model, we're far ahead of any competitor to address these issues, and as a result, will continue taking market share
At the beginning of 2017, we brought travel products to crypto and blockchain, now we're looking at bringing crypto and blockchain to the $4.7 trillion travel industry.
Q5: On moving forward through your roadmap, what are your most important next priorities?
Shane Sibley: It's no secret that we're entering into NFTs, and although I can dive too much into the details, I'd urge you to stay on top of our announcements coming up shortly.
We're also building on the relationships that we have in the Metaverse and have publicly announced that we will exist within Bloktopia. I'm excited to share with everyone how things are coming along when we have more public information to share.
This is all alongside our direct contracting initiative.
Q6: Will you expand the use cases for AVA?
Shane Sibley: AVA is currently used for staking for discounted travel and usage on the booking engine itself. We do see there being additional use cases in the future and this will be more apparent in our plans for 2022…
Q7: Are there plans for AVA to have its own blockchain?
Shane Sibley: Although there lot's to focus on right now, it's not completely out of the picture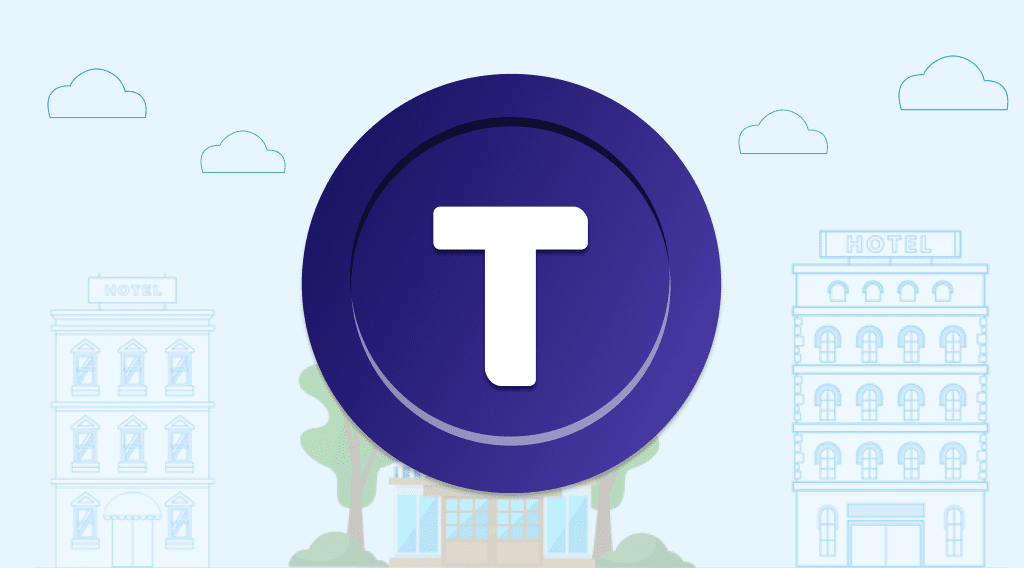 Live Questions
Q1: Does Travala have a contribution helping tourists to visit Indonesia and has it collaborated with tourist attractions and hotels in Indonesia? Will the Travala platform provide payments using Indonesian crypto, for example, TKO, BIDR, etc.?
Shane Sibley: We're currently live on TKO and we accept their crypto to help support those in Indonesia!
Q2: What percentage of users booking use crypto instead of traditional payment?
Shane Sibley: Over the course of the last year, we have averaged well over 70% of overall payments in crypto…last month 79% of overall transactions were in cryptocurrency.
Q3: Where can I buy your tokens now, what are your current contracts and how can I buy them and what are the benefits?
Shane Sibley: We're listed on a number of different exchanges including StealthEx! The current contracts that we have available are on Binance Chain and Etherium.
The benefits are to join the Smart program by staking your tokens!
Q4: How to join Concierge(dot)io ? How to enjoy all the services provided by the concierge
Shane Sibley: You can apply to Concierge(dot)io on the website and the team will get back to you.
There is a $100k deposit that is required and then you will have a group that will help you with all of your booking needs. The inventory includes private jets, luxury island getaways, business services, getaway homes, unique global experiences, etc.
StealthEX: On behalf of StealthEX we would like to thank Shane Sibley for being a part of this event and for providing us with such an insight into Travala.com! Please don't forget to visit them at Travala website.
Also check out Travala Twitter and Reddit.
We would like to thank you for all the hard work and show appreciation for your company!
Thank you, everyone, for coming and we hope you all have a wonderful week!
How To Buy AVA Coin?
Always welcome to swap AVA coin on StealthEX.
Just follow these easy steps:
Press the "Start exchange" button.
Provide the recipient address to which the coins will be transferred.
Move your cryptocurrency for the exchange.
Receive your crypto coins!

If you have remaining questions about the StealthEX exchange service you can go to our FAQ section and find all the necessary information there.
Follow us on Medium, Twitter, Telegram, YouTube, and Reddit to get StealthEX.io updates and the latest news about the crypto world.
We are always ready to give you support if you have any issues with exchanging coins. Our team does our best to protect all members and answer their questions. For all requests message us via [email protected]
You are more than welcome to visit StealthEX exchange and see how fast and convenient it is.
AMA
AVA
crypto
crypto world
Travala
Recent Articles on Cryptocurrency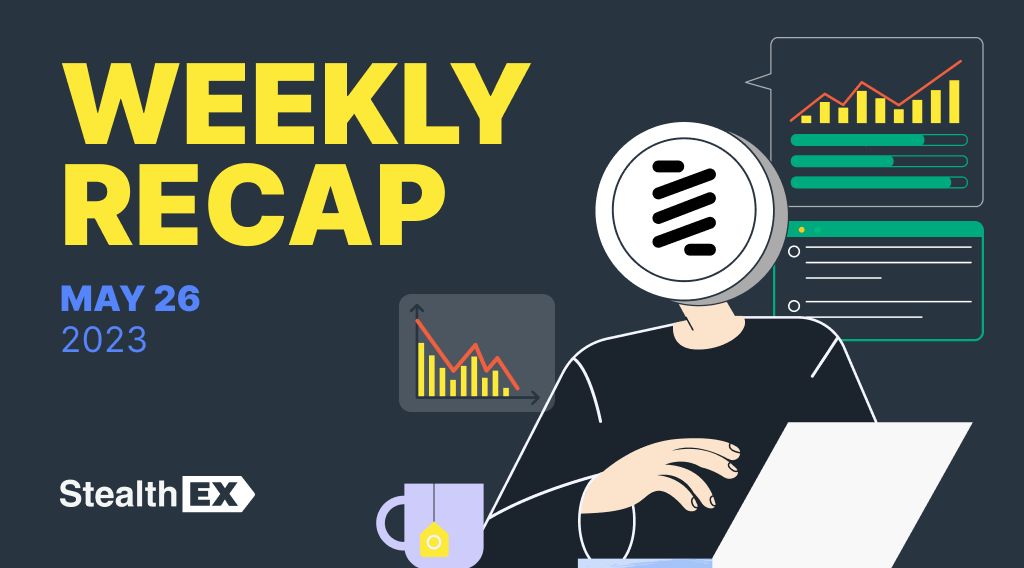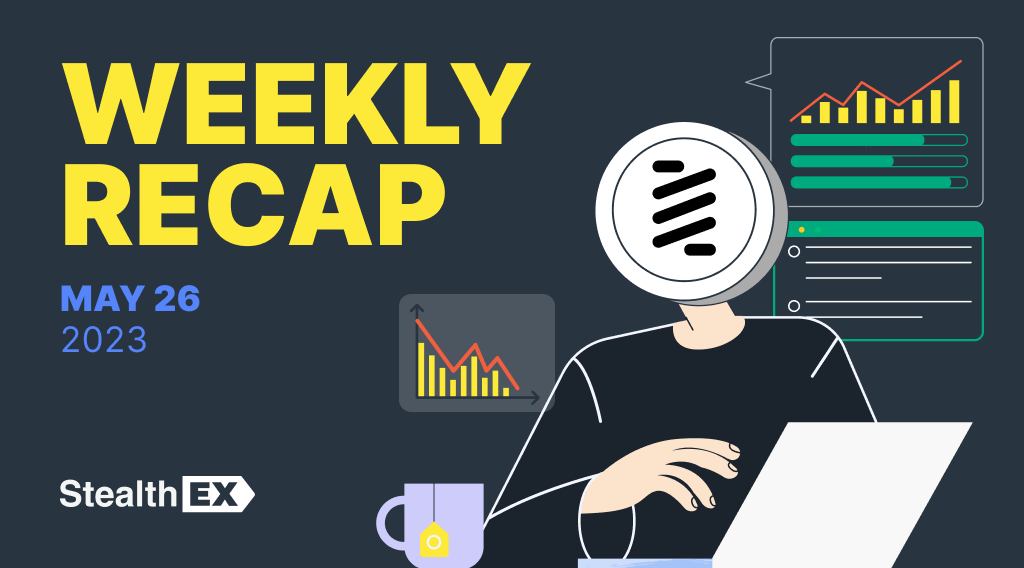 May 26, 2023
Crypto World
Review of the Crypto Market: May 26, 2023
Dive into the crypto market's weekly trends: get the detailed analysis and major news for May 20-26, 2023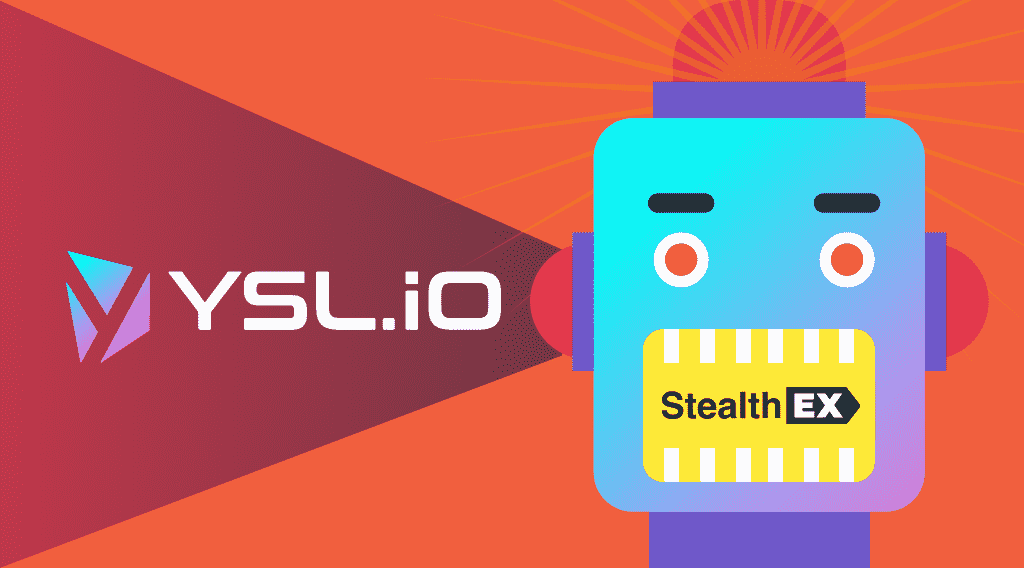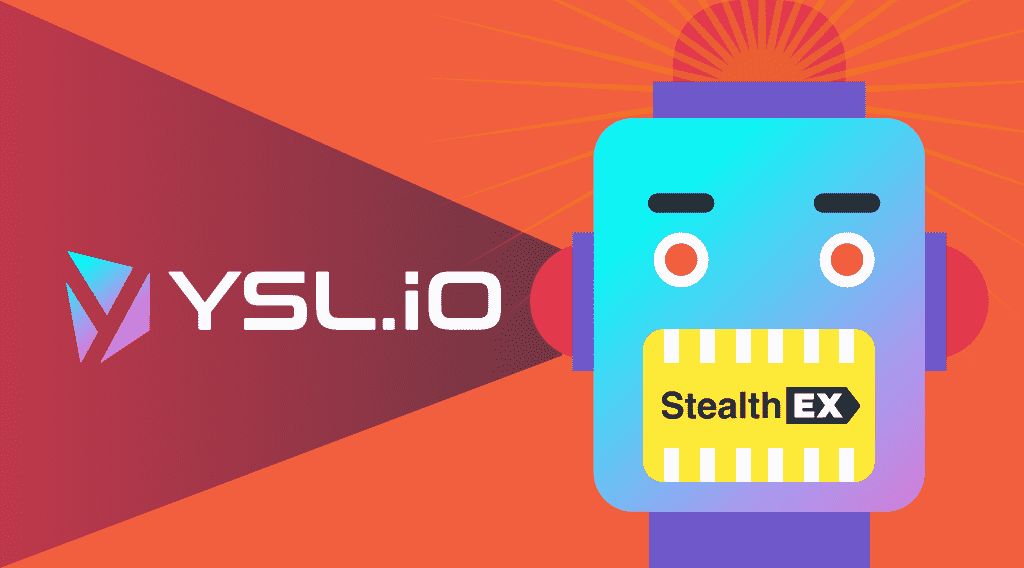 May 25, 2023
Our News
StealthEX Has Been Integrated into ChainZap by YSL.IO
Instant crypto exchange StealthEX partners with DeFi 3.0 protocol YSL.IO for seamless integration into ChainZap