What Happened to Cryptocurrency in 2020?
January 19, 2021
Crypto World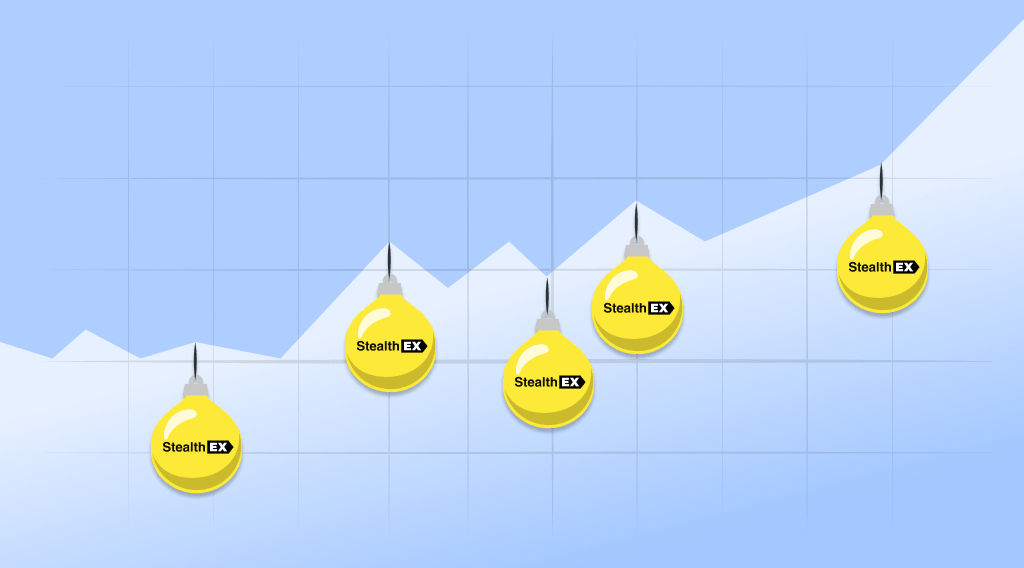 Today StealthEX Team will sum up the results of the past year, what happened to cryptocurrency in 2020, highlight the key events in the crypto industry and their impact on the crypto market.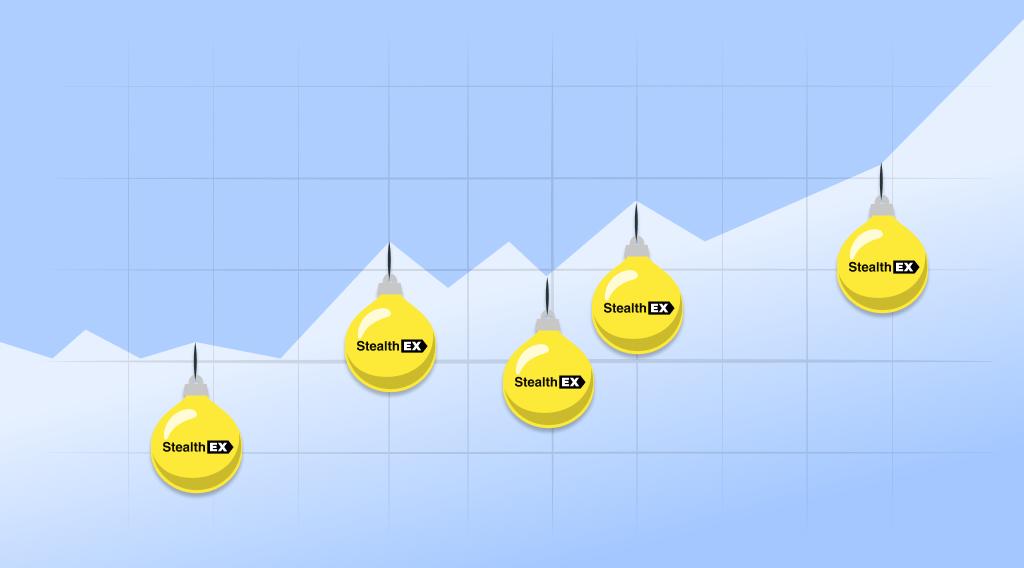 Bitcoin In 2020. The End Of The Bearish Trend
Let's be honest, the last two years were not good ones for the king of cryptocurrencies. Many people have assumed that this was the end of crypto. But in early 2020, the markets came back alive and brought hope to all crypto enthusiasts. Bitcoin broke its critical $10,000 resistance barrier. Moreover, in December BTC reached its new all-time high price of almost $24,000 per coin!
One of the reasons for the increased interest in BTC is an avalanche of new participants in the crypto market. During the COVID19 pandemic, many people were fired, sent to unpaid leave, or moved to half-time work. So no wonder that these people began to look for new opportunities through the Internet and got attracted by cryptocurrencies. And of course, fiat currency depreciation has made Bitcoin a lot more attractive for ordinary people.
Blockchain And Cryptocurrencies Attract More Institutional Investors
Blockchain as a technology market has turned out to be attractive for huge institutional investors. In 2020 money started flowing like a river to the industry and especially to Bitcoin. Just check this out:
MicroStrategy investing $425 million in BTC.
Square Inc., owned by Jack Dorsey investing in BTC about $50 million.
Galaxy Digital Holdings holding about 16,651 BTC.
And this is just the beginning of the investors' lists.
When the Federal Reserve System is printing trillions of USD Dollars in an effort to fight the COVID19, investors see the power in the "digital gold" as a hedge against inflation.
The Rise Of DeFi
Decentralized finance has become one of the main trends of 2020. It began to gain popularity in the summer when traders actively started using the "yield-farming" strategy.
The most popular token in the DeFi industry is YFI. In September yearn.finance reached its all-time high price of $44,000 per coin (the total increase was about 137,4%). In the last months, the decentralized finance market has been in a correction phase. We can be sure that DeFi story is far from over and can expect renewed growth and activity in the coming year.
China Leads In Race For Digital Currency
China's central bank has successfully launched the world's first major sovereign digital currency – the digital yuan. China also created a new payment system called Digital Currency Electronic Payment (DCEP).
"One day everyone in the world will be using DCEP" – said Chandler Guo
Nowadays a huge number of countries are exploring, developing, or testing their own digital currencies. The Central Bank Digital Currencies (CBDC) has been the subject of increased attention from leaders around the world this year. This could be a truly next step in the cryptocurrencies evolution and adoption worldwide.
Buy Crypto With PayPal
One of the biggest surprises of 2020 was the news that PayPal launched a new service enabling users to buy, hold, and sell cryptocurrency. In October, this world's payments giant officially announced its plans to integrate Bitcoin, Ethereum, Bitcoin Cash, and Litecoin. We can expect that this will help Bitcoin to go mainstream as well.
"I think that if you can create a financial system, a new and modern technology that is faster, that is less expensive, more efficient, that's good for bringing more people into the system, for inclusion, to help drive down costs, to help drive financial health for so many people… So, over the long run, I'm very bullish on digital currencies of all kinds." – said Dan Schulman, CEO and President of PayPal
Ethereum 2.0 Release
Ethereum 2.0 is a set of upgrades that improve the scalability, security, and sustainability of the Ethereum network. This update has been discussed in the crypto community for many years. After a series of delays, Phase 0 for Ethereum 2.0 was announced in early November. On December 1 Ethereum 2.0 Beacon Chain was successfully launched. The Beacon Chain is a Proof-of-Stake blockchain, and it signals the first step in the plan to change Ethereum's consensus mechanism from Proof-of-Work to Proof-of-Stake. The next phase called Shard Chains is expected in 2021. As result, we can see that ETH coins growing in price and nowadays cost about $600 per coin.
StealthEX Achievements
StealthEX Team also had exciting updates during 2020. Among our main accomplishments of the year are the following:
The release of a brand new design of our exchange platform
The launch of Fixed Rates. Now our customers can purchase crypto at the most suitable rates!
Made some great upgrades to the API for developers
New listings. In total, we listed about +100 new coins. Cool, huh?
Developing a personal account. This new feature will go live very soon.
Working on launching our widget. We are planning to release it by the beginning of the next year.
Finishing our preparation for Fiat Launch! Be prepared to purchase digital coins for fiat right at the beginning of January. Isn't that just great? So stay tuned for our news and updates and not miss anything!
As you can see in 2020 crypto industry continued its rapid growth. Crypto enthusiast will remember this year as it was the year when institutional investors finally warmed up to cryptocurrencies and mass adoption of digital currencies are getting closer than ever. Share your thought on the most important crypto events of the year in the comments below.
And remember that StealthEX is the best platform for exchanging your coins. Our platform is super friendly and easy to use. Our support team s available 24/7, and we'll be happy to answer all your questions you may have. A huge number of coins are waiting for you at the best rates ever.
So what are you waiting for? Harry up and visit StealthEX.io
crypto world
cryptocurrency
ETH 2.0
Ethereum 2.0 release date
news
Recent Articles on Cryptocurrency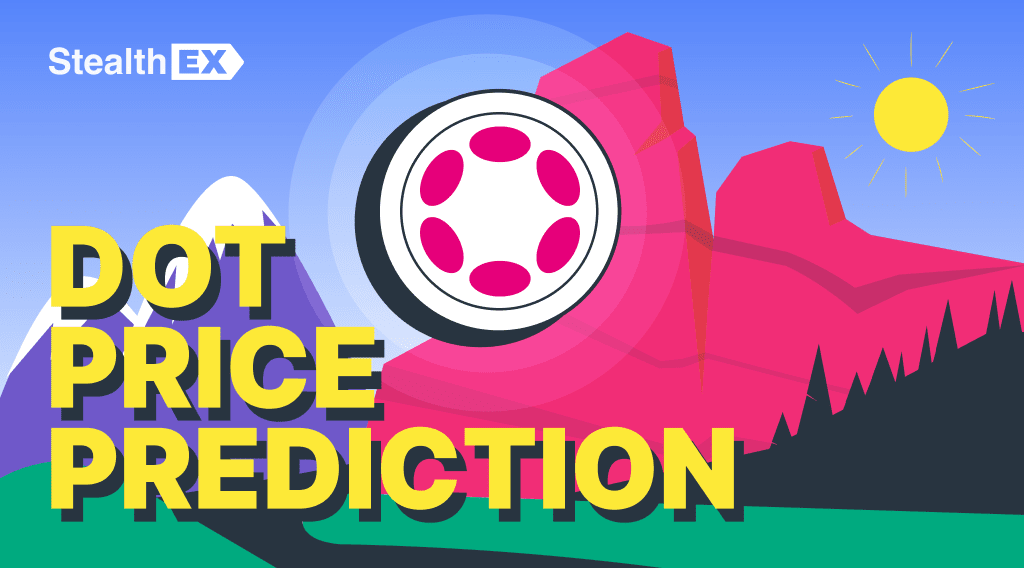 November 29, 2023
Price Prediction
Polkadot (DOT) Price Prediction: Will DOT Coin Reach $1000?
According to the long-term Polkadot price prediction by the end of 2030, the DOT price may rise to $195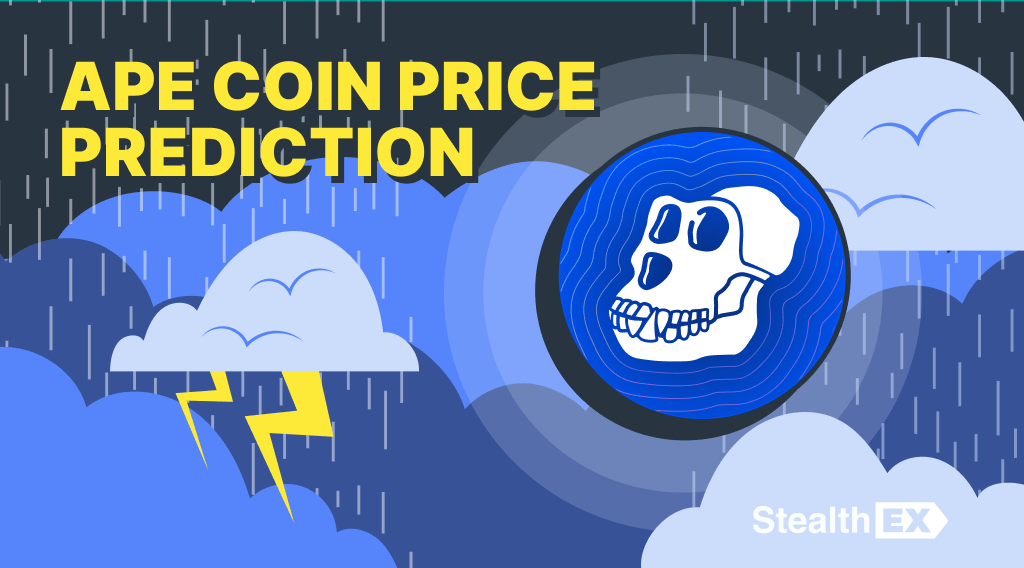 November 29, 2023
Price Prediction
ApeCoin Price Prediction: Is APE Coin a Good Investment?
According to the long-term ApeCoin price prediction by the end of 2030, the APE price may rise to $250