What Is the Metaverse in Crypto World?
May 6, 2022
Crypto World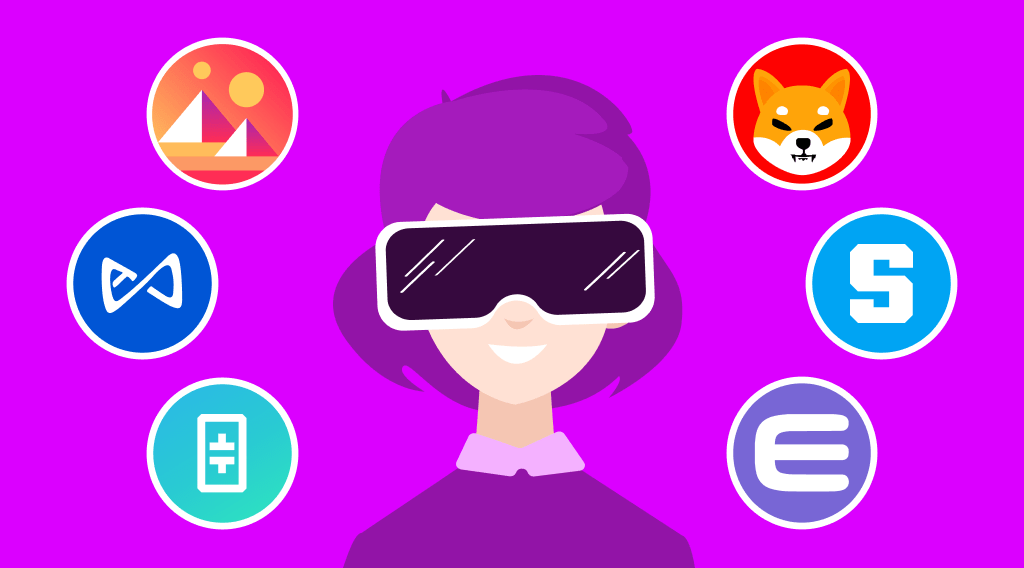 In the past decade more and more offline stores and services have transferred their businesses online and even more online companies appeared. These only exist on the Internet, as do metaverses. But what is metaverse? Generally speaking, it's an online virtual world that incorporates augmented reality, virtual reality, 3D holographic avatars, video and other means of communication.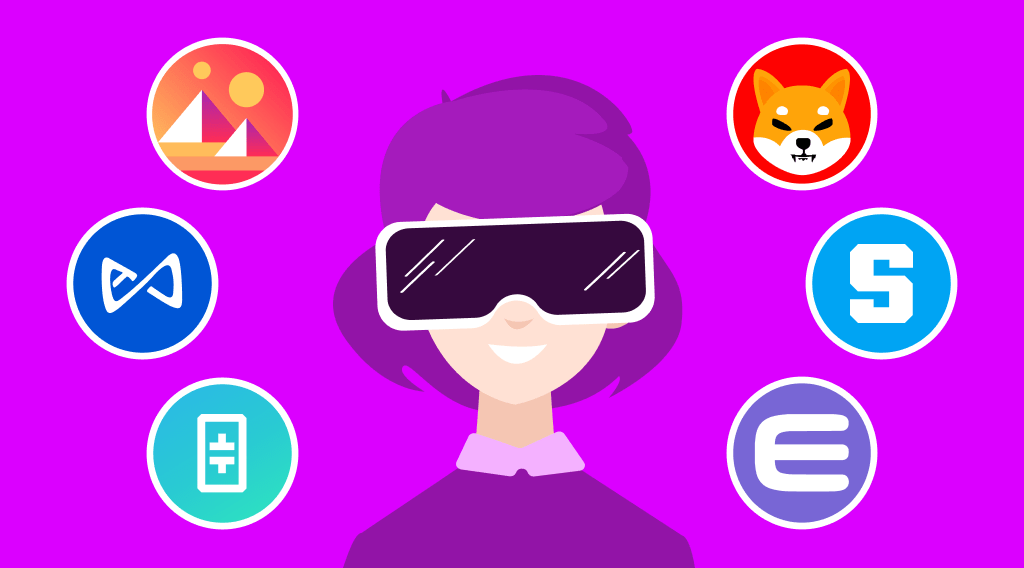 Some of the world's largest companies have supplied hardware to metaverse creators. For instance, Nvidia dominates the graphics processing unit (GPU) market, a component critical to power virtual worlds. Some time ago, the company announced it would be giving free licenses for its Omniverse software to artists and other creatives, who will help build virtual worlds for the metaverse.
The metaverse has spread into the online gaming world – parts of this reality already exist in game universes such as Fortnite and Minecraft.
What Does Metaverse Mean? Roblox Has the Answer
One of the most popular metaverses today is Roblox. It's an American video game developer based in San Mateo, California. How many people are there in their metaverse? Well, this platform claims that over half of American children use the platform, and counts nearly 50 million daily users. Founded in 2004, the platform now has 47 million daily active users globally and 9.5 million developers that create a multitude of online in-game fantasy worlds.
Roblox is becoming a podium for fashion brands as more and more people join the online world. With opportunities to create and sell digital clothing to audiences, brands like Ralph Lauren, Gucci and Stella McCartney have transferred their businesses to virtual reality. In Roblox's virtual worlds, users update their avatars with new clothing, hair and accessories on a regular basis using digital items. Anyone can build and sell designs on the platform, and developers and it's estimated that in 2021 creators earned around $500 million by selling user-generated content.
The reason the metaverse is getting so much attention now is because enough people believe it has a real shot at dominating a large chunk of how we spend time online, and see it eventually replacing real-world experiences like live sporting events and concerts.
What Is the Metaverse in Crypto World?
Metaverse has spread into cryptoworld, and projects like Decentraland and Sandbox are now extremely popular and have already generated thousands of dollars for their users. What is different about crypto metaverses, though, is that they run on blockchains.
The Sandbox and Decentraland Metaverses allow their users to purchase virtual land and use it to create their own universe. In other words, users play, create content and monetize it through these platforms. However, you need to purchase a piece of land first to place your content and monetize it. Decentraland and Sandbox offer marketplaces to sell these contents or assets for the native currency of the platform. For Decentraland it's MANA coin, for Sandbox – SAND coin. All in all, both metaverses have various tokens for different in-game purposes: In Decentraland, you can also use WEAR (wearables and articles), and LAND (online plot of land). Whereas in Sandbox, you can also use ASSETS (contents created by users), GAMES (games created by users), and LAND (online plot of land). If you're looking for more detailed guidelines on how to buy land in the metaverse or how to invest in the metaverse, you can read a separate article on Decentraland.
What Blockchain Is Metaverse On?
Another similarity between The Sandbox and Decentraland is that they're both developed on the Ethereum blockchain. As a result, the land is represented and stored as NFT on the Ethereum blockchain. Ethereum is probably the most popular blockchain for the metaverses to run on.
When it comes to business and business communications, both platforms can boast a number of successful partnerships. For instance, the Sandbox has partnered with over 160 brands, among them Adidas, Opera, Binance, popular series, cartoons, etc.
Meanwhile, Decentraland is backed by more than 20 investors, like Digital Currency Group, Samsung, Polygon, and many more. At the moment Sandbox seems to grow more rapidly and attract more big clients.
Decentraland and Sandbox are not the only crypto projects that offer their users metaverses. There are other platforms, such as Enjin, THETA, Axie Infinity and Bloktopia.
Enjin: Where to Enter Metaverse?
Let's take a closer look at a lesser-known metaverse, Enjin.
Enjin is yet another piece of software that gives developers the ability to create and manage virtual goods on the Ethereum blockchain. Enjin has released software development kits (SDKs) that allows Enjin users to create digital assets on Ethereum and integrate them into games and apps. The main digital asset of the platform is ENJ, Enjin's cryptocurrency, and each in-game item created on Enjin is assigned a value in ENJ. By having this intricate mechanism of token distribution, the platform keeps propelling its native crypto.
Just recently Shiba Inu has also come up with a metaverse of their own: the Shiba Inu team has announced that land can now be bought with the Shiba Inu token in SHIB: The Metaverse.
Summary: Is Metaverse the Future?
Whether we want to take part in purchasing online plots of land, NTFs and virtual goods or not, metaverses are probably here to stay. They can be seen as part of the upcoming futuristic world where everybody would be connected to 'the Matrix,' a thing that we are all too familiar with thanks to miscellaneous cyberpunk concepts. Only time will tell how popular metaverses will become and what they are going to be replaced with.
How to Access the Metaverse: Where to Buy SAND Coin?
If you are looking for a place to join the fascinating online crypto world of the Sandbox metaverse and buy SAND tokens, StealthEX is here to help you. It's a super-friendly, non-custodial and limitless cryptocurrency exchange platform that lets its users from anywhere in the world do instant crypto swaps.
If you already have savings in crypto that you want to convert into another token, just go to StealthEX and follow these simple steps:
Choose the pair and the amount for your exchange. For instance, BTC to SAND.
Provide the recipient address to transfer the coins to.
Move your cryptocurrency for the exchange.
Receive your SAND coins.

Make sure to follow us on Medium, Twitter, Telegram, YouTube, and Reddit for updates and the latest news about the crypto world. If you need help, drop us a line at support@stealthex.io.
Please make sure to always research any cryptocurrency and assess your risks before investing in digital assets.
blockchain technology
crypto world
Enjin
metaverse
Shiba Inu
Recent Articles on Cryptocurrency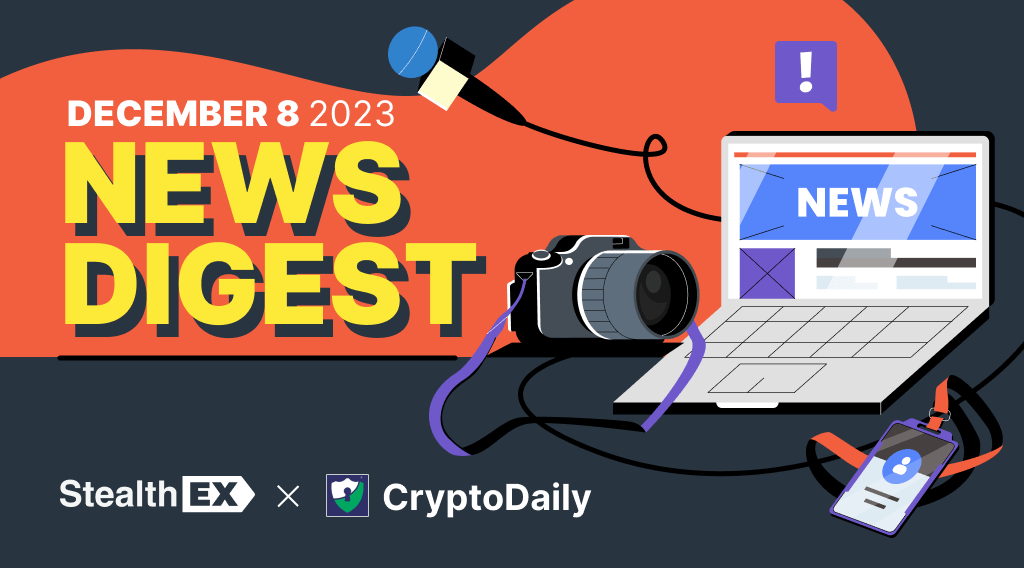 December 8, 2023
Crypto World
StealthEX & CryptoDaily: Weekly Crypto Insights
Explore key cryptocurrency developments and trends in StealthEX's insightful weekly roundup, in partnership with CryptoDaily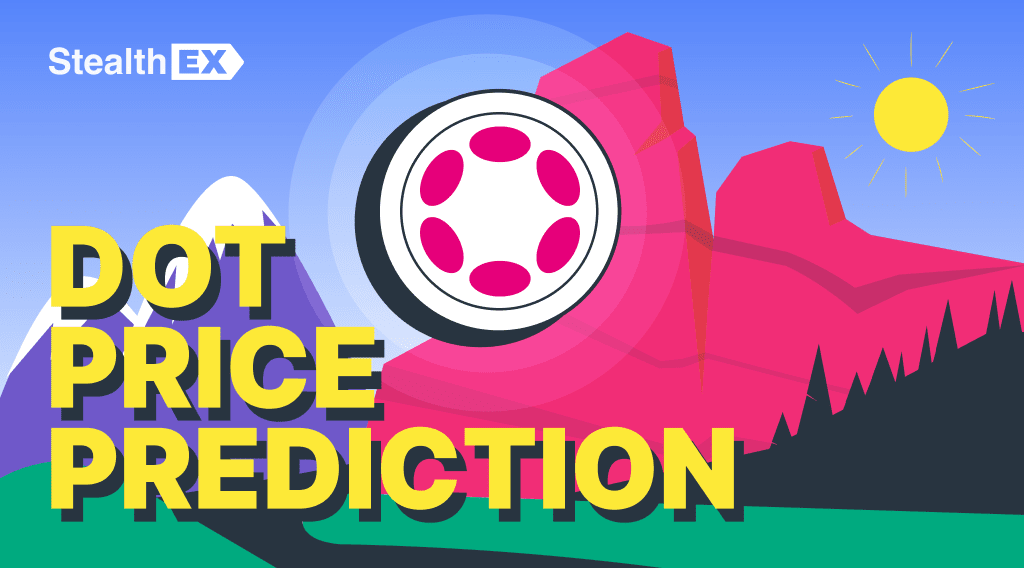 November 29, 2023
Price Prediction
Polkadot (DOT) Price Prediction: Will DOT Coin Reach $1000?
According to the long-term Polkadot price prediction by the end of 2030, the DOT price may rise to $195