Best Crypto Affiliate Programs to Make Money
September 16, 2022
Crypto World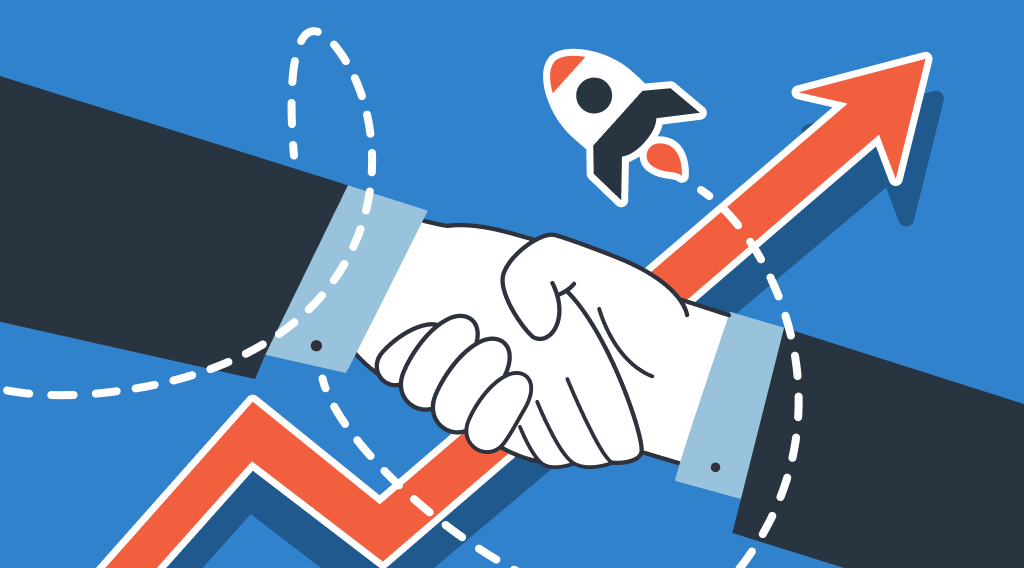 Over the last decade Bitcoin has turned a lot of people into millionaires, not to mention other altcoins. Only a few years you could have made thousands of dollars if you invested in Dogecoin that exploded last year. Even though the recession on the market reflects the current economic conditions and the crypto winter is here to stay, crypto space still offers investment and earning opportunities. In this article, we collected the best crypto affiliate programs that can help you start earning with crypto.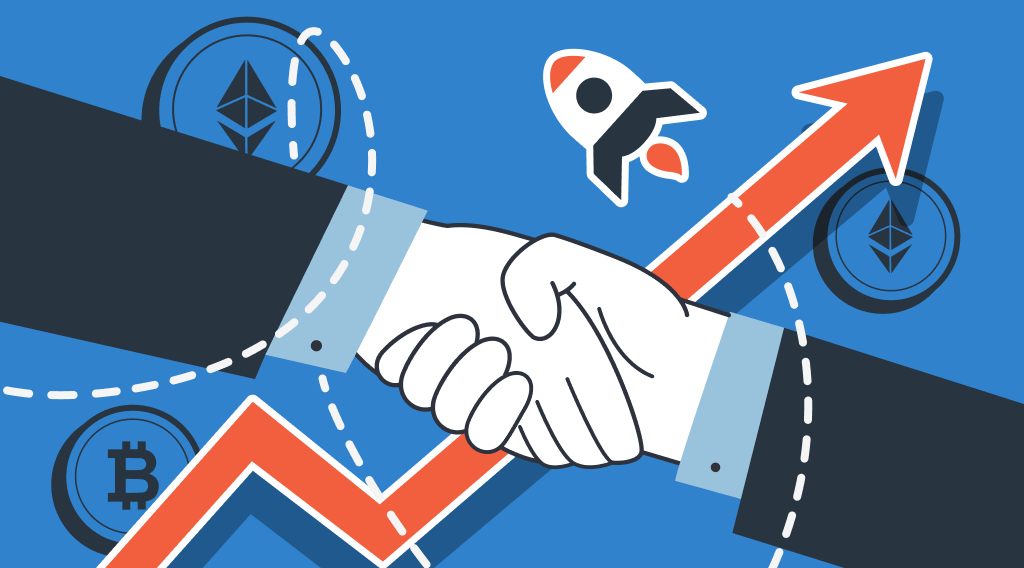 Top 9 Crypto Affiliate Programs
Instant Swappers — ChangeNow
ChangeNow is an instant crypto exchange service that offers its customer crypto swaps as well as the option of buying cryptocurrency with their debit and credit Visa and MasterCard cards. The platform offers a number of ways to earn. You can use ChangeNow's API for integration into any service, make money by inserting reference links in your website, or place animated widgets and buttons on your platform to make it more appealing to your visitors.
If you invite a new person and they become a customer, you are going to get 0.4% of each of their swaps. Your personal account that will display all your details. Integration is possible with the help of affiliate links, API or widgets. By embedding the service's exchange widget to your website, you'll also earn 0.4% of its trading volume. The program is simple to use and easy to sign up with, so it might make a nice addition to your blogging or social media profile.
Crypto.com
We have already mentioned this exchange in one of the previous articles. Crypto.com is one of the popular crypto exchanges on the market. As of 2022, the company has 50 million customers and 4,000 employees. In addition, it offers its own cryptocurrency, Cronos (CRO), that can be traded or stored. Cronos is the first blockchain network that interoperates with both the Ethereum and Cosmos ecosystems, supporting DeFi, NFTs, and the metaverse.
The platform also offers a solid crypto referral program. You can earn passive income once you submit an application and introduce its website to your community. When signing up to the Crypto.com Exchange with an affiliate link or code, new users can enjoy a 10% rebate on trading fees for 12 months. Following this, they will receive their bonus only if they stake at least 1,000 CRO. The bonus is based on their first amount of CRO staked, and this is where the exchange's native token comes in handy.
SimpleSwap
SimpleSwap is another instant crypto exchange service, it is available as a desktop website and also as a mobile app for iOS and Android. There are two exchange types on the platform: floating and fixed rate. You can always choose the most suitable option. Moreover, SimpleSwap offers its customers and partners an Affiliate Program and SimpleSwap Coin that works as a Loyalty Program.
The platform lets you earn in a number of ways. If you are an exchange aggregator, blogger or a news outlet, you can use their referral links. API integration is available for wallets, payment systems, and crypto services, while banners and buttons can be used by blockchain explorers. A widget will prove beneficial for media websites. You'll get a 0.4% commission on every exchange made via the SimpleSwap platform, which can be changed through API upon request up to 2%.
StealthEX
StealthEX, an instant crypto swapper, has been on the market for over 4 years and offers an extensive crypto collection that any crypto enthusiast will appreciate. Instant trades are processed in a stylish and user-friendly interface. There's no need to sign up with the platform or share your personal details.
The service also offers an attractive earning opportunity via its own affiliate program that features API Integration, Referral Links and a Crypto Widget. You can learn more about our Affiliate Program in this detailed article 'How to Earn Crypto with StealthEX Affiliate Program'.
Exchange Platforms — Coinbase
One of the most well-known and trusted cryptocurrency exchanges on the market, Coinbase, has over 103 million verified users, 14,500 institutions, and 245,000 ecosystem partners in over 100 countries. Coinbase has led the way for cryptocurrency since its inception in 2012, as the largest exchange in the United States by volume. In 2021 alone, one of the largest exchange platforms generated $7.8 billion in revenue.
Coinbase offers a profitable affiliate program that lets you link to it in articles, create new content, or place ads on your website. After your application is approved, you'll get access to promotional assets and Impact tracking software. When new customers join Coinbase through your promotions, you will earn a commission. You can get direct access to your campaign's performance data and receive 50% of your referrees' trading fees for the first 3 months.
Binance
The largest crypto exchange platform in the world is Binance, it was created by Changpeng Zhao, the ex-CTO of OKCoin. Binance was launched in Hong Kong, and it became one of the leading crypto exchanges in the world. The company handles spot trading volumes of more than $14 billion and nearly $50 billion in derivatives volume in a single day. As of October 2021, according to an estimate, there are 28.6 million Binance users.
The platform offers a comprehensive affiliate program. You can recommend Binance to your audiences and earn up to 50% lifetime commissions on every qualified trade. Users who sign up for a Binance account using your unique referral link will automatically be attributed as a successful referral. You'll receive commissions on every trade your referrals make – across Binance Spot, Futures, Margin trading, and even Binance Pool. First, you submit your application by filling a special form. If you meet Binance's criteria, your application will be approved, and you will be able to create and manage your referral links from your Binance account. You can generate custom referral links for each of your channels, or for different discounts you would like to share with your community.
KuCoin
KuCoin is also known as 'people's exchange.' This platform facilitated 1.2 trillion in lifetime trading volume and supports over 20 million users worldwide. The company claims to offer technology-driven trading products. In addition to basic trading options, the platform offers margin, futures, and peer-to-peer (P2P) trading. Users can also choose to stake or lend their crypto to earn rewards.
KuCoin offers a crypto exchange referral program that includes YouTube video bloggers, digital currency community leaders, media writers and other content creators who are willing to promote KuCoin. You should have a social media account with more than 5,000 followers, or a community with more than 500 members. As in the case with Binance, you first fill out a special form to apply for the program, and following this, you can create and manage your exclusive invitation link on the KuCoin Affiliate page. As a member, you can configure your personalized promotion links according to different channels. Whenever a user signs up for a KuCoin account through your promotion link, you will receive a commission up to 45% from his completed trades. You will also receive an additional 5% sub-affiliate commission if you refer others to join the program.
Hardware Wallets — Ledger Wallet
Ledger was founded in 2014 and is headquartered in Paris, France, it provides you with a secure way to store your crypto assets. You can buy, exchange and grow your crypto securely with a Ledger hardware wallet, combined with the Ledger Live app. The project provides a multitude of different ledger wallets for users, including the Nan X, Nano S, and Ledger Live.
Ledger's crypto affiliate program allows you to create unique referral links that invite your audience to shop for Ledger products. All you need to do is sign up with the service and start earning with your referral link. 1 day after your purchase, you'll receive an email from the company that will give you access to the referral platform. The referral program is only available for Ledger Nano X and Ledger Nano S purchases. Following this, you will get your referral link and share it with 8 friends. This link will give a 20% discount code to your friends. When 4 of your friends buy from your link, you get a US$25 discount. You will receive your reward 15 days after they have received their product.
Trezor Wallet
Generally speaking, Trezor and Ledger are two well-known names in the cryptocurrency industry. Both offer secure hardware wallets, support over 1,000 coins, and have incorporated cryptocurrency exchanges. Trezor is part of SatoshiLabs and was launched in 2013 with headquarters in Prague, Czech Republic. Additionally, Trezor and Ledger both offer an incorporated exchange.
If you have a YouTube channel, a blog about cryptocurrencies, digital security, finances, investing or technologies, you can keep creating content and earning at the same time. By promoting the hardware wallet Trezor, you can get some passive income. You will earn 12-15% referral commission for each sale, excluding VAT and shipping. The company's banners, texts or videos are all available. And if you need special materials, you can always ask your account manager.
Conclusion
As you can see, the world of crypto provides additional opportunities for personal growth and profits. You can choose to promote just the service you want – the one you're using or the one you're about to start using. With so many earning opportunities, you can easily jump on the bandwagon and start enjoying the ride.
---
Except for the instrumental Affiliate Program, StealthEX can help you buy one or several cryptocurrencies from our crypto collection. You can do this privately and without the need to sign up for the service. Our crypto collection has more than 1400 different coins and you can do wallet-to-wallet transfers instantly and problem-free.
How to Buy Crypto at StealthEX?
Just go to StealthEX and follow these easy steps:
Choose the pair and the amount you want to exchange. For instance, BTC to ETH.
Press the "Start exchange" button.
Provide the recipient address to transfer your crypto to.
Process the transaction.
Receive your crypto coins.

Follow us on Medium, Twitter, Telegram, YouTube, and Reddit to stay updated about the latest news on StealthEX.io and the rest of the crypto world.
Don't forget to do your own research before buying any crypto. The views and opinions expressed in this article are solely those of the author.
Bitcoin
crypto
crypto world
earn crypto
StealthEX
Recent Articles on Cryptocurrency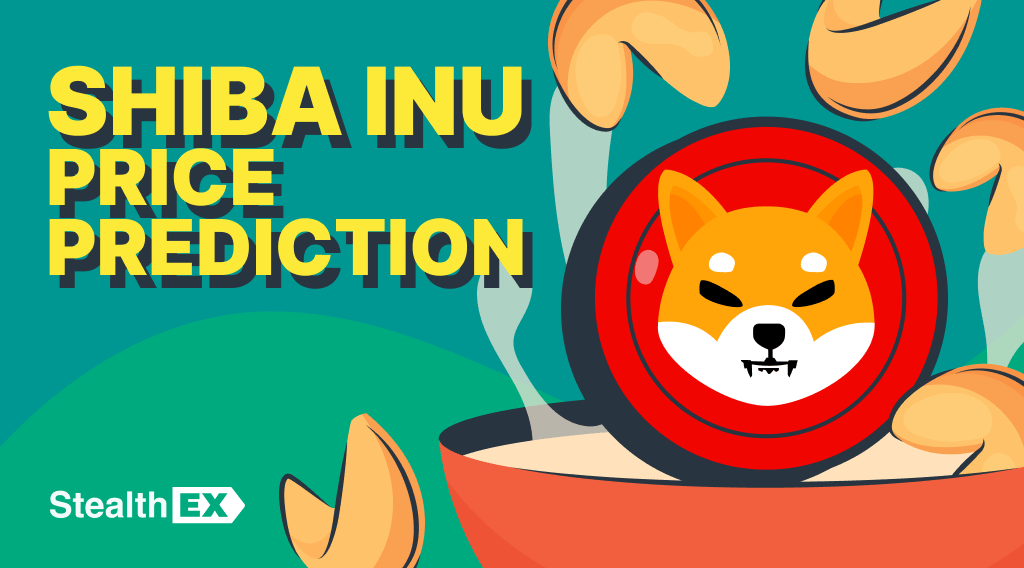 November 28, 2023
Price Prediction
Shiba Inu Price Prediction: Will SHIB Coin Reach $1?
Shiba Inu price prediction, by the end of 2030, the SHIB coin price is expected to reach a maximum level…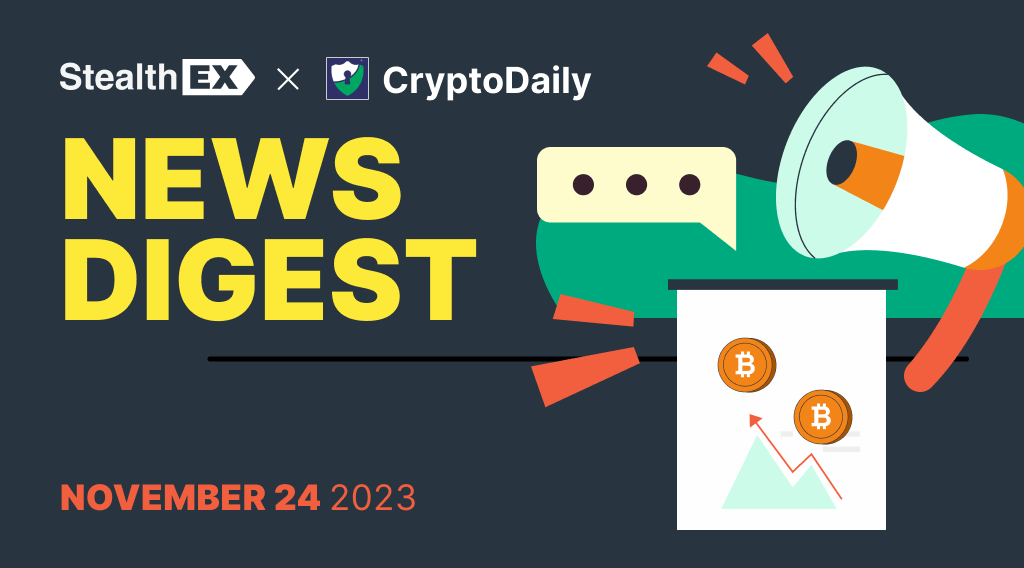 November 24, 2023
Crypto World
StealthEX & CryptoDaily: Key Elections, Investments, and Crypto Market Movements
Welcome to StealthEX weekly crypto digest, in collaboration with CryptoDaily: summary of this week's key events and trends in the…