Chainlink Price Prediction: Is LINK Crypto a Good Investment?
March 8, 2023
Price Prediction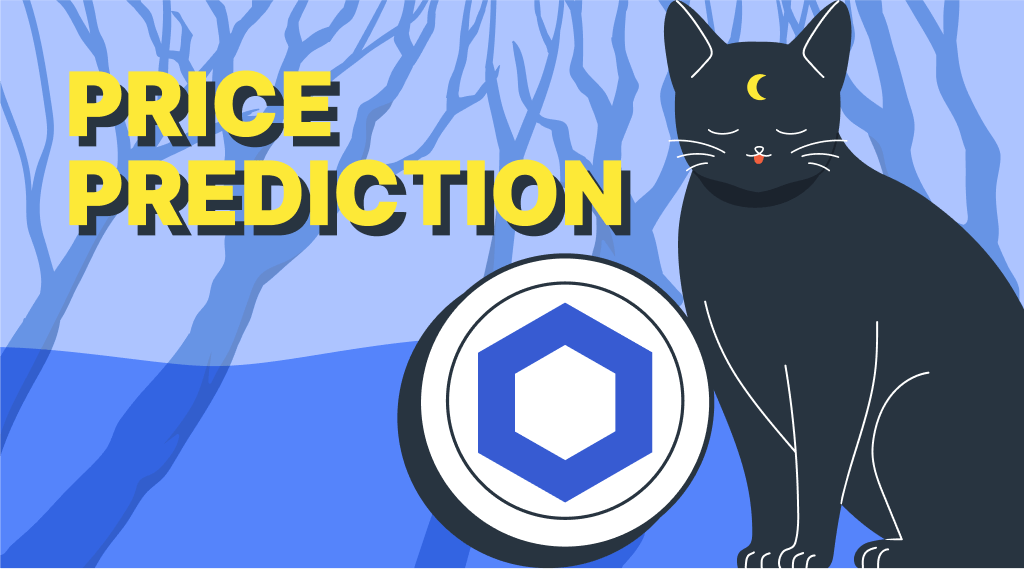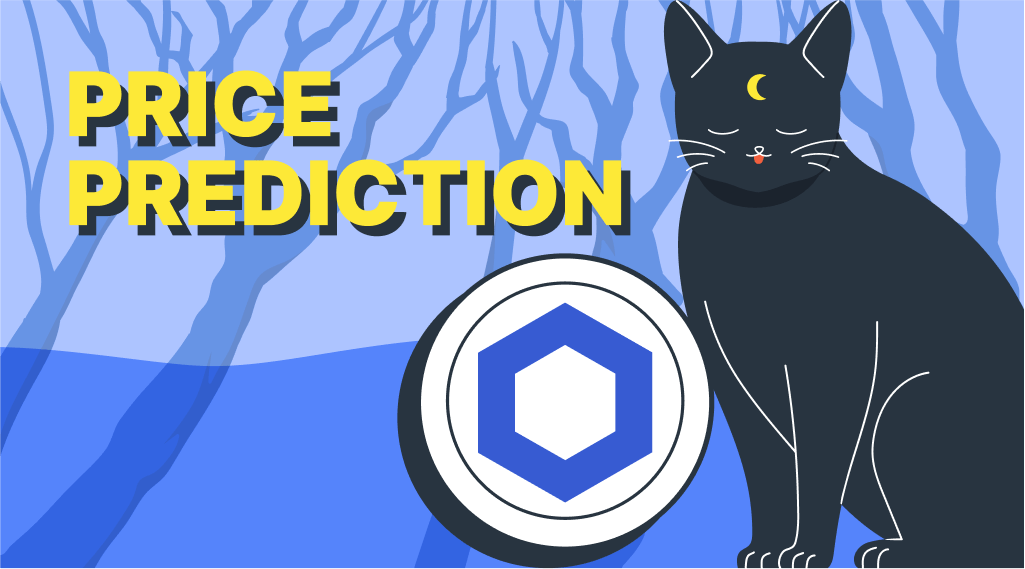 The field of DeFi wouldn't be complete without a number of projects that lie at its core. One of them is Chainlink, a decentralized oracle network that connects blockchains with off-chain data. Chainlink is essential because it significantly enhances smart contract capabilities by allowing access to data outside the blockchain and off-chain computing while keeping blockchain technology's security and reliability assurances. Read more about Chainlink price prediction in the new StealthEX article.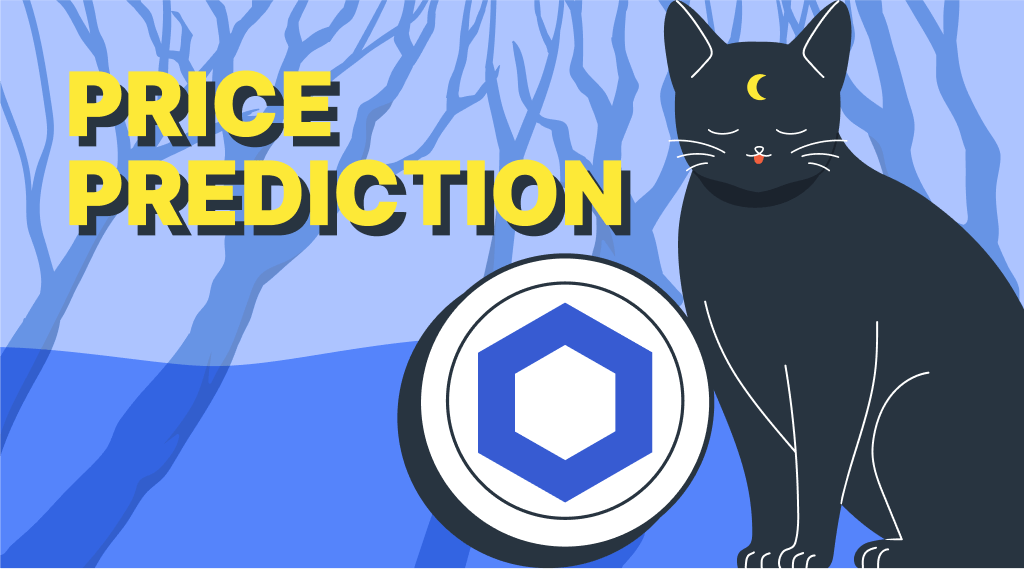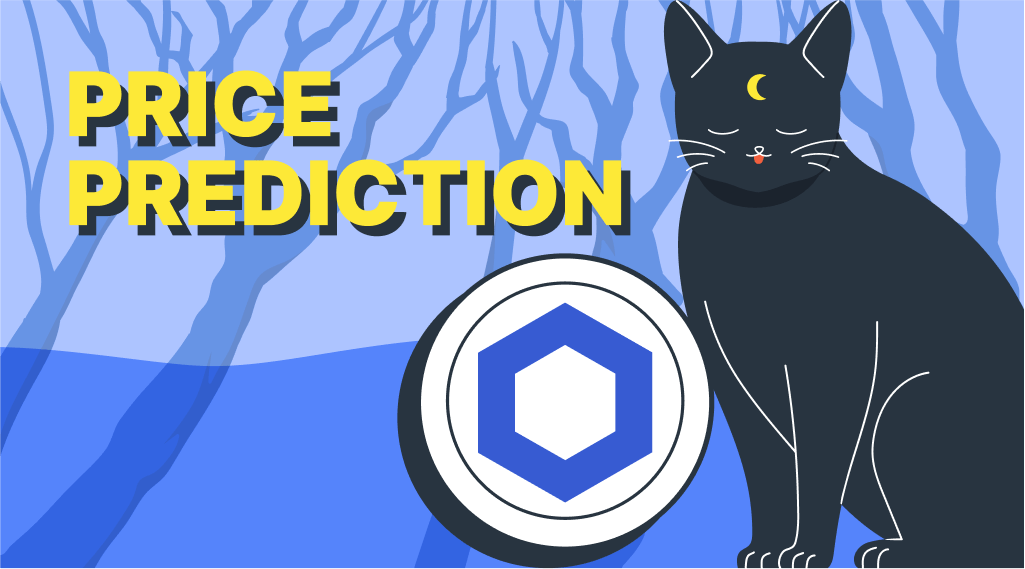 Various Chainlink use cases include accessing interest rates and pricing assets by decentralized finance applications to automate the settlement of contracts. Moreover, Chainlink can be used in enterprise to generate revenue by operating critical smart contract infrastructure in the form of a Chainlink node, providing hybrid smart contracts access to a secure source of real-world data and off-chain computation. This and many other use cases, including gaming and insurance, make Chainlink one of the leading blockchains on the market, and it deserves its rank #19 on CoinMarketCap.
| | | |
| --- | --- | --- |
| Current LINK Crypto Price | LINK Coin Prediction 2025 | LINK Coin Price Prediction 2030 |
| $6.73 | $51.56 | $325.32 |
Chainlink Price Prediction
Chainlink Price Prediction 2030 — Telegaon
Telegaon experts believe that LINK will be rising in price and it'll become more and more in demand as time goes by. According to their estimates, in 2023, Chainlink will reach a maximum of $15.68 (+132%), while in 2025, LINK crypto will cost $51.56 (+666%) per coin at its highest point. In 2027, LINK's price is expected to be $82.29 (+1,122%) on average. By the year 2030, LINK will be traded for $325.32 (+4,733%), and that'll be its maximum price and its all-time high.
LINK Crypto Price Prediction — PricePrediction
PricePrediction gives a moderately optimistic price forecast for LINK coin. According to the website, LINK's earning potential is +56% in one year and +597% in five years. Based on the experts' forecasts, the estimated maximum LINK price in 2030 will be around $141.62 (+2,004%), while its average price will fluctuate around $122.68 (+1,722%). In 2032, LINK crypto price may reach a maximum of $312.62 (+4,545%).
Chainlink Price Prediction — DigitalCoinPrice
DigitalCoinPrice website gives the least optimistic LINK price prediction. The website's experts believe that the coin will rise in price, but very moderately. According to their calculations, in 2025 the maximum LINK crypto price will reach $24.25 per coin (+260%), while in 2030, its value may go as high as $69.79 (+936%) per coin. Experts also believe that in 2032, Chainlink's native coin price might reach a new all-time high with $130.72 (+1,842%).
When it comes to long-term forecasts, we can still rely on Telegaon as the source that provides us with the majority of long-term price predictions. Though the crypto market is exceptionally volatile, the website's experts think that by 2040, LINK will see a new price level with $594.45 (+8,732%), while in 2050 the maximum coin's price will skyrocket to $1,213.07 (+17,924%).
Chainlink Crypto Price Chart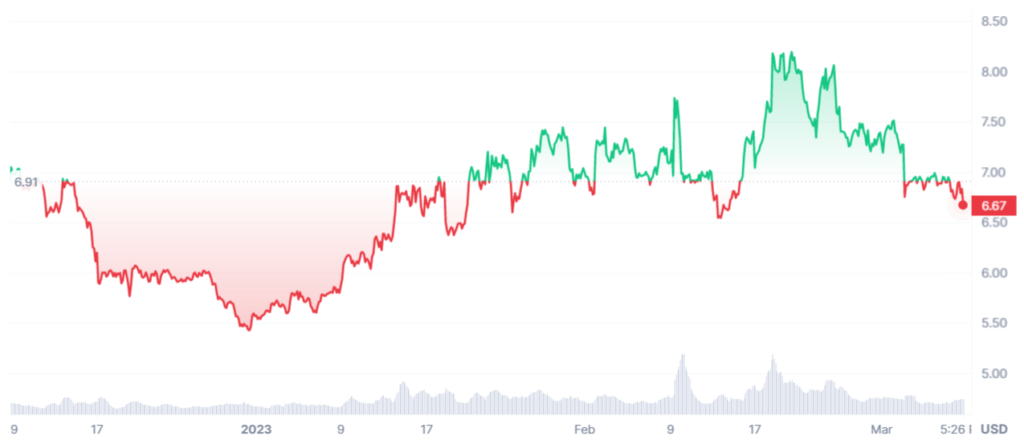 | | |
| --- | --- |
| Current Price | $6.73 |
| Market Cap | $3,482,426,666 |
| Volume (24h) | $260,078,859 |
| Market Rank | #19 |
| Circulating Supply | 517,099,970 LINK |
| Total Supply | 1,000,000,000 LINK |
| 7 Day High / Low | $7.56 / $6.72 |
| All-Time High | $52.88 May 10, 2021 |
Source: CoinMarketCap, 8 March 2023
LINK Coin Price Technical Analysis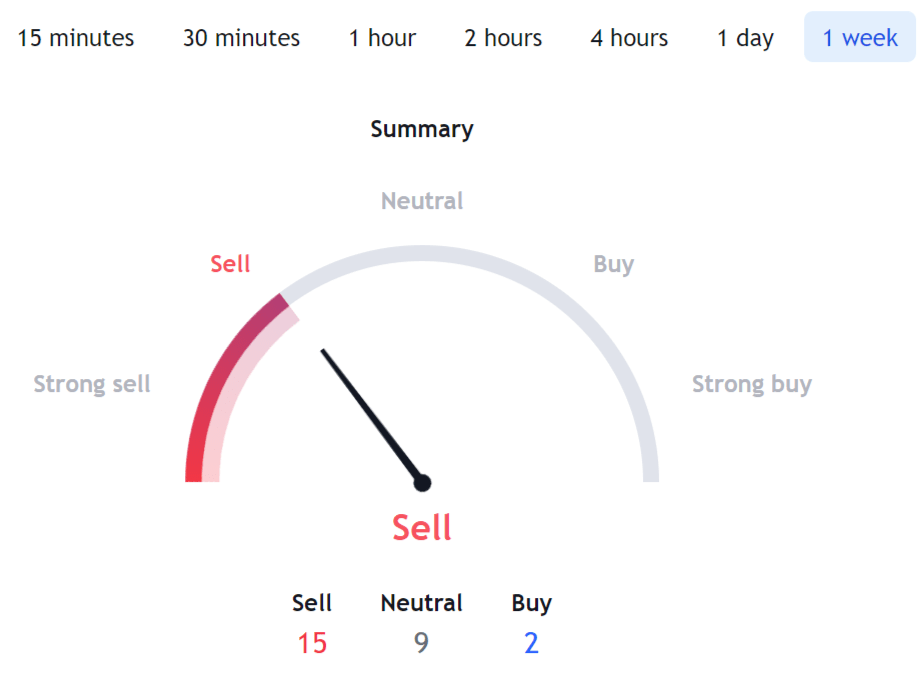 Source: Tradingview, Data was taken on March 8
Keep reading StealthEX's article to learn more about the Chainlink project itself and LINK coin.
What Is Chainlink Crypto?
In short, Chainlink (LINK) is a cryptocurrency and technology platform that enables non-blockchain enterprises to securely connect with blockchain platforms. Chainlink is middleware that connects blockchain-based smart contracts with external data, such as baseball scores or stock prices. Chainlink's LINK currency pays Chainlink network operators and collateralizes the network's smart contract agreements.
The Chainlink blockchain is known as a decentralized oracle network or blockchain abstraction layer and can support the secure sharing of inputs, outputs, and computations. Some features of Chainlink include:
Supporting decentralized data feeds: Data from many sources can be securely collected and processed for hybrid smart contracts.
Providing verifiable sources of randomness: Applications such as games that require cryptographically secured randomness can use Chainlink.
Enabling automation: Chainlink smart contracts can automate critical functions and event-driven tasks for enterprises.
Supporting cross-blockchain interoperability: Chainlink can connect blockchain platforms to support the exchange of messages, tokens, and specific actions.
Chainlink History
Chainlink is the product of a blockchain-focused technology startup called Smart Contract. Founded in 2014, the company's aim is to harness blockchain technology – specifically smart contracts – to make contractual agreements that can be used by all participants in the industry, regardless of their skill level and expertise. Backed by San Francisco-based investment group Data Collective, Smart Contract set about making its vision a reality with a team of industry-leading innovators.
Sergey Nazarov is the CEO and co-founder of the company. Prior to SmartContract and Chainlink, Sergey had history in the space as the founder of Secure Asset Exchange, a cryptocurrency exchange. He also founded a completely decentralized email service, dubbed CryptoMail. Steve Ellis is CTO and co-founder of the company, while Ari Juels, a computer science professor at Cornell Tech and the director of IC3, works as an advisor to the Chainlink team.
Chainlink Network Features
As mentioned in the beginning of the article, one of the most interesting of these unique aspects is Chainlink's off-chain architecture. The Chainlink network is a part of this architecture, which connects all nodes together. Each of these nodes is then connected to reserves via APIs to gather responses for every contract using the Chainlink service. All off-chain data is translated via the ChainLink Core software. It is done in such a way that it can also be read on-chain, with no kind of translation needed.
The sub-tasks of the SLAs are also processed by this software, meaning that the entire operation has the ability of taking place either on-chain or off. The external adaptors mentioned above are critical in making this kind of architecture possible.
These external adaptors allow interaction with 3rd party API endpoints, bridging the gap between blockchain and real-world applications. All adaptors are written in Chainlink's schema, ensuring complete interoperability.
The Chainlink network is secured by a similar concept to Proof-of-Stake (PoS), where its validator nodes stake LINK in order to obtain data contracts and be rewarded by the network. The node operator must then provide the information to the contract making the request. Every payout for operators happens in the form of LINK tokens. This approach incentivizes node operators to keep accumulating LINK coins, because owning more tokens means access to bigger and more rewarding data contracts. If an operator decides to break the rules, they'll have their LINK tokens removed as a result.
LINK Coin
LINK coin is a native token on the Chainlink blockchain ecosystem. With its promising technology and community backing the future of Chainlink, looks strong. LINK tokens are used to compensate node operators for retrieving data for smart contracts and deposits requested by contract creators.
The LINK token takes functionality from the ERC20 (issued on the Ethereum network) token standard and is an ERC677 token that allows data payloads to be included in token transfers. Chainlink has a maximum supply of 1 billion LINK tokens. 35% of the supply was sold during the ICO in 2017. The rest has either been allocated to the team for future development, or sent to the network nodes to incentivize the decentralized oracle network. The circulating supply is 517,099,970 LINK.
It is uncertain what price levels LINK will reach in the future. Can Chainlink reach $10,000? Without progress on smart contracts, it is difficult to predict if LINK will reach even $1,000. In order for it to reach $10000, LINK will need to rise 1400 fold. This translates to a market cap of $5100 billion, so it's impossible for Chainlink to reach $10,000. However, lower price levels are quite possible to be achieved by the token.
The Oracle Problem
Chainlink has solved what was known as the 'oracle problem.' The oracle problem originates from an issue with smart contracts on blockchain networks and how they are completely isolated from the outside world. The smart contracts typically obtain their external data from 'oracles' (data points, APIs) – and this is where the problem lies. Smart contracts are only as 'smart' as the information delivered to them by the oracles. If a smart contract is provided with malicious code or inaccurate data, the contract will still process it anyway because it is just code – and what comes out would be unpredictable, wrong, or worse.
Chainlink completely solved the oracle problem when the team worked out how to retrieve and share information from oracles without putting the security of the blockchain the smart contracts are running on at risk. This, along with an innovative framework, may eventually lead to a promising future for Chainlink.
---
Where and How to Buy Chainlink (LINK)?
StealthEX is here to help you buy Chainlink crypto. You can do this privately and without the need to sign up for the service. Our crypto collection has more than 700 coins and you can do wallet-to-wallet transfers instantly and problem-free.
Just go to StealthEX and follow these easy steps:
Choose the pair and the amount you want to exchange. For instance, BTC to LINK.
Press the "Start exchange" button.
Provide the recipient address to transfer your crypto to.
Process the transaction.
Receive your crypto coins.

Follow us on Medium, Twitter, Telegram, YouTube, and Publish0x to stay updated about the latest news on StealthEX.io and the rest of the crypto world.
Don't forget to do your own research before buying any crypto. The views and opinions expressed in this article are solely those of the author.
Chainlink
crypto price prediction
LINK coin
price analysis
price prediction
Recent Articles on Cryptocurrency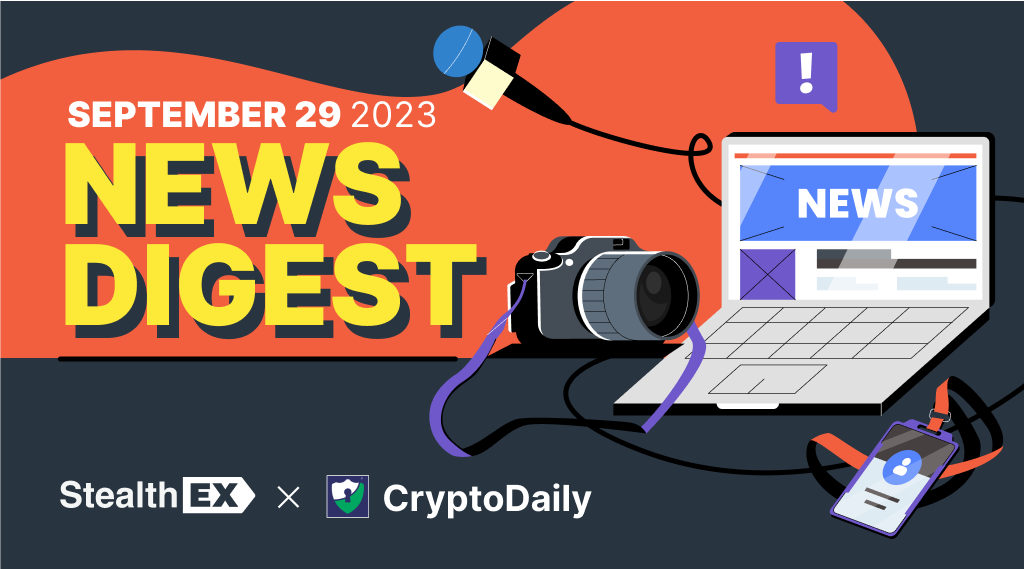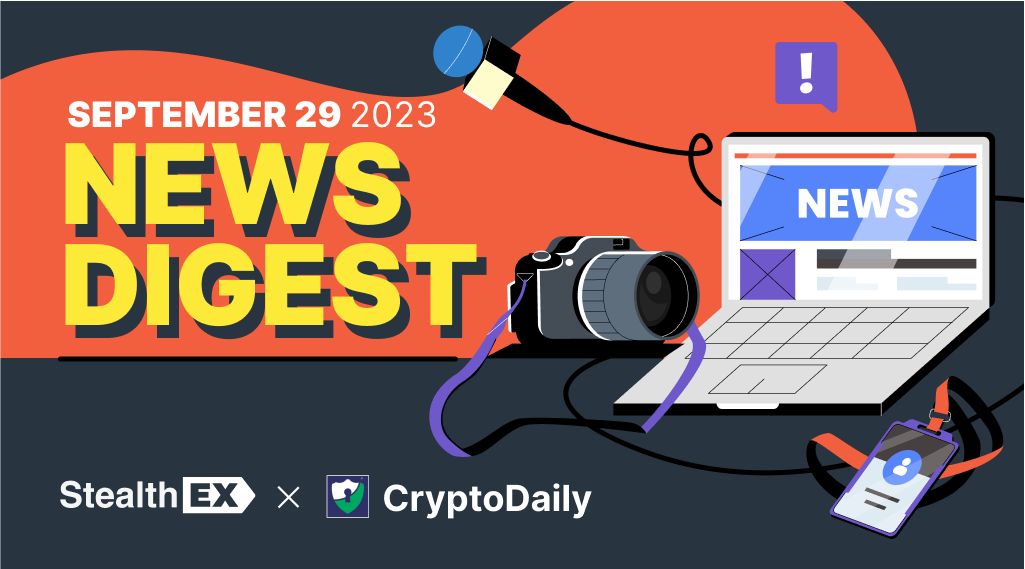 September 29, 2023
Crypto World
MicroStrategy, Coinbase, and MoneyGram Wallet in StealthEX x CryptoDaily Digest
MicroStrategy's new BTC buy, SEC scrutiny on Gensler, MoneyGram wallet, and Marathon Digital's invalid block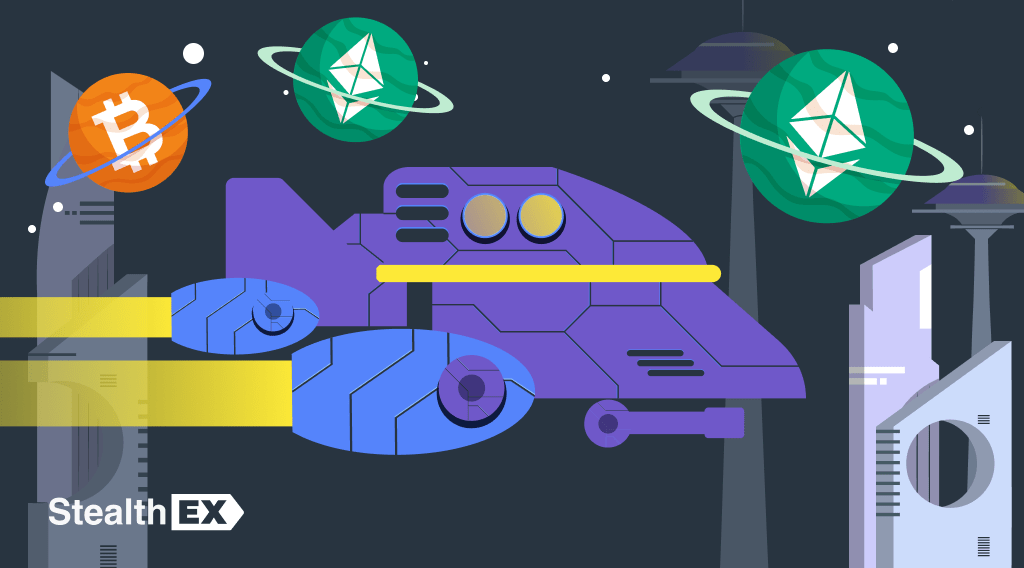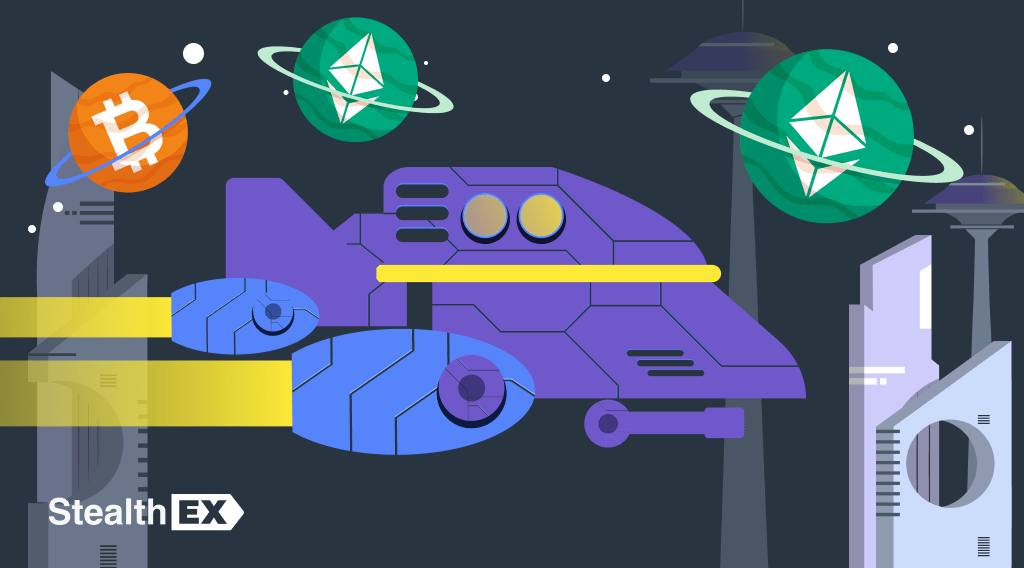 September 28, 2023
Investment
Future of Crypto in the Next 5 Years: Trends, Challenges, and Predictions
Navigating the future of crypto in the next 5 years: what can we expect from the cryptocurrency market in the…