Global Cryptocurrency Regulation: Challenges & Impact
April 6, 2022
Crypto World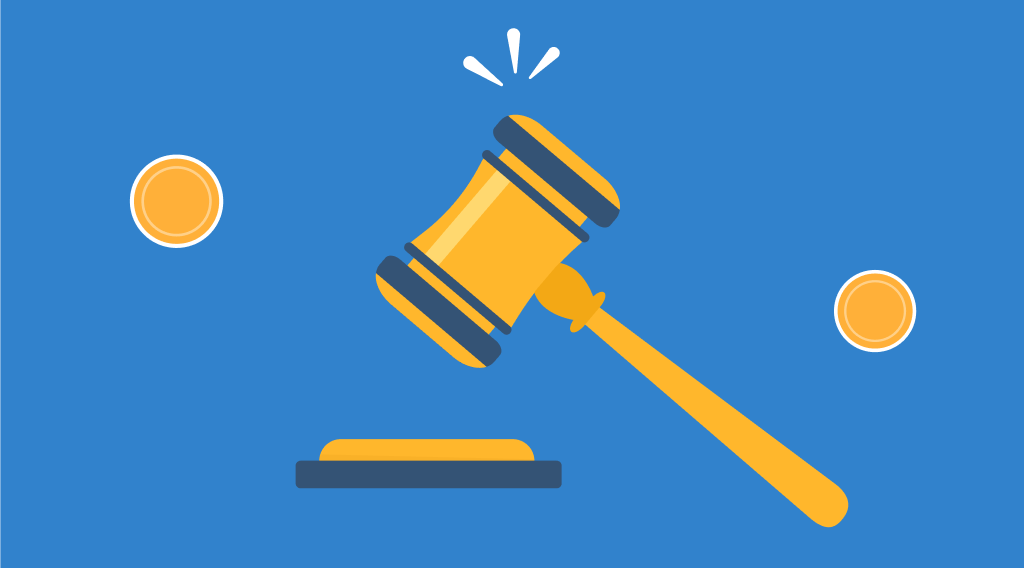 Cryptocurrencies aren't limited to the usual country borders, as they're available to everyone, and that's their undoubted advantage. At the same time, cryptocurrencies encroach on the direct function of banks, which is why many financial institutions support government regulations. Just take a little time to read through and learn everything you need about cryptocurrency regulation.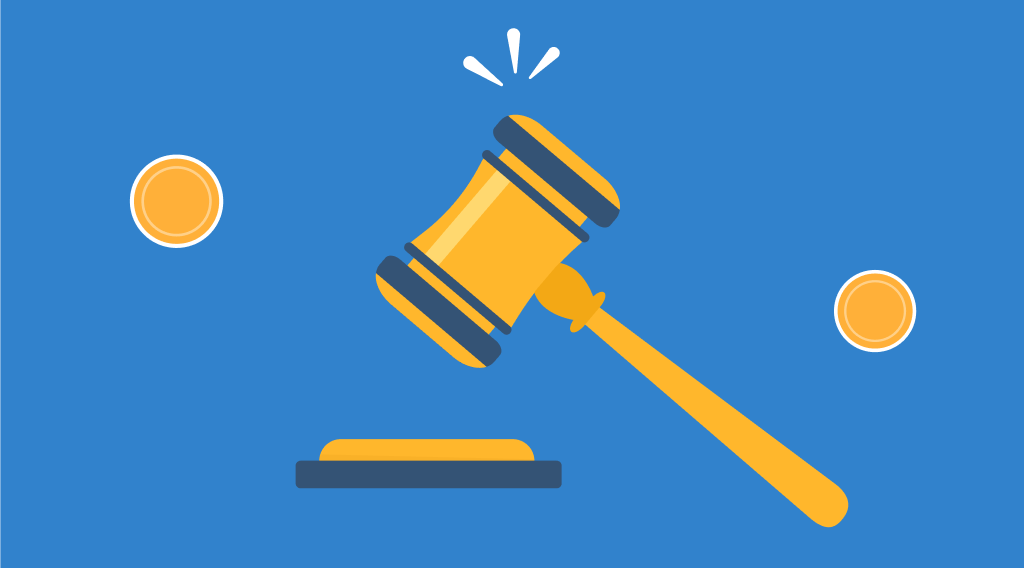 Is Regulation Good for Crypto?
Cryptocurrency regulation is the use of legislation that establishes rules for the storage, purchase, and sale of digital assets. At the moment, there is no unified legal regulation of cryptocurrencies around the globe. For example, in Japan, Bitcoin is a legal means of payment, in China, cryptocurrencies are prohibited, and in some countries, cryptocurrency status isn't defined.
Since cryptocurrencies are decentralized and anonymous, it causes significant concerns and makes governments think about crypto regulations to protect their citizens from the following consequences:
Monopoly pressure. Collusion between miners can jeopardize the security and timeliness of cryptocurrencies. Large mining pools owners have a speed advantage and the ability to extract monopoly profits from mining.
Hacking. Since cryptocurrencies aren't a universal means of payment, exchanging them for goods, services, or fiat currency requires communication between buyer and seller. It is provided by exchanges that act as intermediaries. While making it easier to find counterparties, they increase the risks for cryptocurrency owners because they become targets for hacking and theft.
Money laundering and criminal activities. The lack of common international rules allows jurisdictions to maneuver in search of the safest conditions for criminal activity.
Why Some Investors Are Against Crypto Regulation?
Although new laws are aimed at ensuring protection, some investors say why not regulate cryptocurrency for the following reasons:
Loss of anonymity, so not only regulators but also marketers and other third parties will know about users' transactions.
Bureaucracy. Introducing new laws means having to get certificates, and pass verification procedures, sometimes lengthy even for individuals, not to mention legal entities.
Increased costs. With regulation comes the financial loss of paying taxes. For example, the tax on mining as a business activity may exceed 40-50%. Moreover, the income of those who earn in cryptocurrencies will be reduced because income tax will be charged.
Government Regulations on Cryptocurrency in Different Countries
Japan
Japan became the first country to introduce mandatory regulation of the crypto market in 2017. Crypto exchanges are subject to security and auditing requirements, and they must adhere to the KYS principle of identifying parties and tracking all transactions that involve them. At the end of 2021, Japan's FSA regulator announced that it plans to allow only banks to continue issuing stablecoins from 2022.
Australia
In late 2021, two crypto exchanges went bankrupt in Australia. Then Philip Lowe, head of the Reserve Bank of Australia, promised to tighten the approach to regulating cryptocurrency, including stablecoins. The government is preparing a special plan to protect crypto investors, as already 17% of Australians own cryptocurrency. Licensing is planned for exchanges.
Canada
The concept of regulation of stablecoins is being developed in Canada, where cryptocurrencies are regulated similar to securities, and cryptocurrency exchanges must register with the Canadian Securities Administrators. Crypto ETFs operate in this country, buying, selling, and holding different digital assets by citizens isn't restricted by law, and over 25% of Canadians invest in digital assets.
The USA
The U.S. government regulates cryptocurrencies with the following agencies:
The SEC regulates crypto exchanges after the Supreme Court recognized digital assets as securities in 2018;
The CFTC regulates bitcoin-based futures transactions and the purchasing/selling of coins that are considered commodities;
The IRS handles the taxation of operations involving cryptocurrency assets.
India
The Reserve Bank of India proposes a complete ban on cryptocurrencies, but the government has so far announced a 30% tax on income from digital assets (the same tax applies to winnings from bets and similar activities). India's parliament is set to introduce a bill to regulate cryptocurrencies in the first half of this year.
Future of Cryptocurrency Regulation
A lot of experts suppose more countries will regulate cryptocurrencies soon, and those governments who have already adopted such laws will make regulations even stricter. Tally Greenberg, head of business development at Allnodes, believes it'll help market stabilization and protect investors.
Regulations will come up and they have to come up at some point, which would stabilize the market even further. That protects investors, so it's a good thing. It's not a bad thing.

Tally Greenberg
Aaron Klein, a senior fellow in economic studies at the Brookings Institution, says further regulation is a way to secure investors and decrease fraudulent risks.
In reality, you kind of have three possibilities: no regulation, bad regulation, good regulation.

Aaron Klein
According to him, the primary thing here is to choose the right framework. Neha Narula, director of the Digital Currency Initiative at the MIT Media Lab, agrees with him and notices that since cryptocurrencies differ from fiat money, they cannot work according to the same rules.
We don't want to live in a zero-regulation world. It's important to protect consumers and to create faith in the technology that people are building. So the question is what kind of regulation? What should it look like?

Neha Narula
What Happens When Crypto Is Regulated Even More?
Experts believe changes should be expected in the following niches:
Terminology. People will get a better idea of cryptocurrencies.
Taxation. Countries will increase the flow of money into the state budget. Users of blockchain technology will be able to legally use cryptocurrency in all areas of life.
ICO startups. Cryptocurrency projects will begin to give guarantees for payouts. Investors will be less likely to lose money, and ICO projects will increase funding because of increased trust.
Mining. Cryptocurrency mining will become a business activity. Mining centers will officially operate in different countries.
Overall, if everything is regulated correctly, regulation will decrease risks for token holders and attract more investors to the industry. Otherwise, it can lead to anonymity problems and high taxes.
And finally, if you decide to join the crypto community, you can start buying your own coins at the instant crypto exchange StealthEX. This service is free from registration and does not store users' funds on the platform.
---
Just go to StealthEX. Open the «Buy» crypto window instead of the automatically loaded «Exchange».
Then select fiat currency and choose the cryptocurrency that you want to buy. For example, USD to BTC.
Enter your crypto wallet address.
Agree with the Terms of Service of StealthEX. When buying crypto for the first time you will need to confirm your identity and enter data requested by the Mercuryo system. Once all the provided information will be confirmed, you will be able to purchase crypto without passing this procedure again.
Send in the fiat and wait for your purchase to go though!

Follow us on Medium, Twitter, Telegram, YouTube, and Reddit to get StealthEX.io updates and the latest news about the crypto world. For all requests message us via support@stealthex.io.
The views and opinions expressed here are solely those of the author. Every investment and trading move involves risk. You should conduct your own research when making a decision.
You are more than welcome to visit StealthEX exchange and see how fast and convenient it is.
Bitcoin adoption
crypto regulation
crypto taxes
crypto world
cryptocurrency adoption
Recent Articles on Cryptocurrency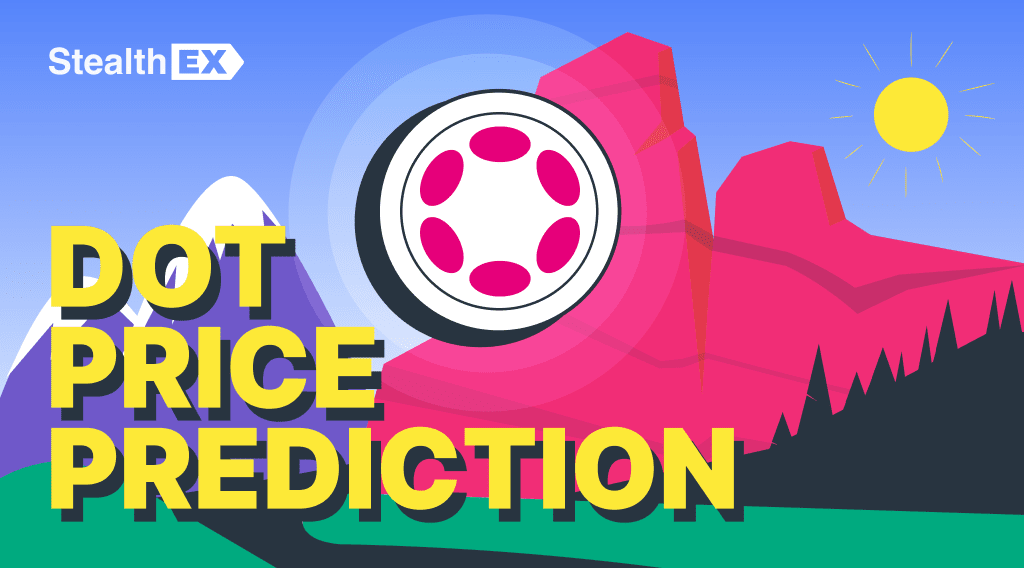 November 29, 2023
Price Prediction
Polkadot (DOT) Price Prediction: Will DOT Coin Reach $1000?
According to the long-term Polkadot price prediction by the end of 2030, the DOT price may rise to $195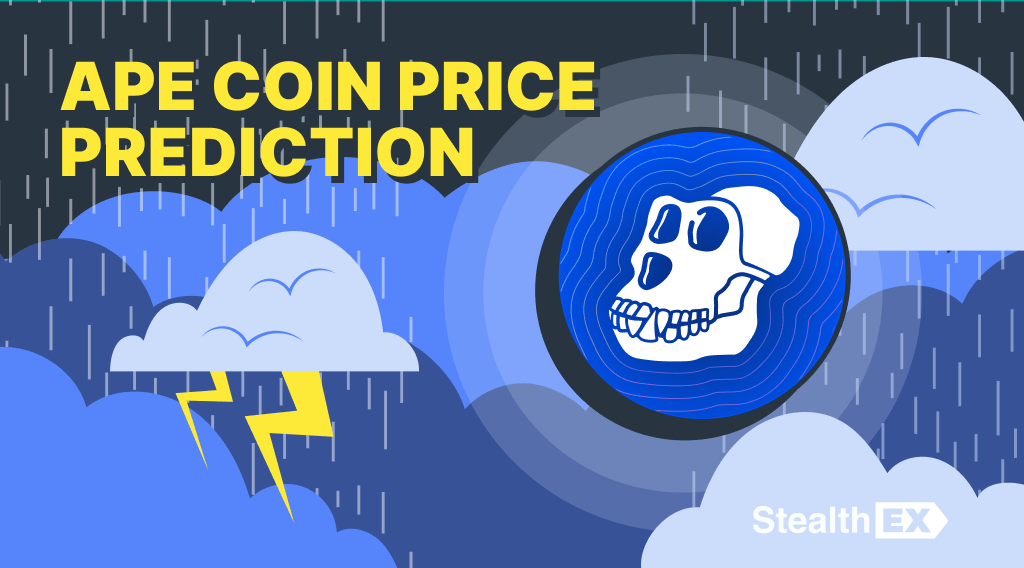 November 29, 2023
Price Prediction
ApeCoin Price Prediction: Is APE Coin a Good Investment?
According to the long-term ApeCoin price prediction by the end of 2030, the APE price may rise to $250