Enjin Coin Price Prediction 2025: Can ENJ Crypto Reach $100?
December 8, 2022
Price Prediction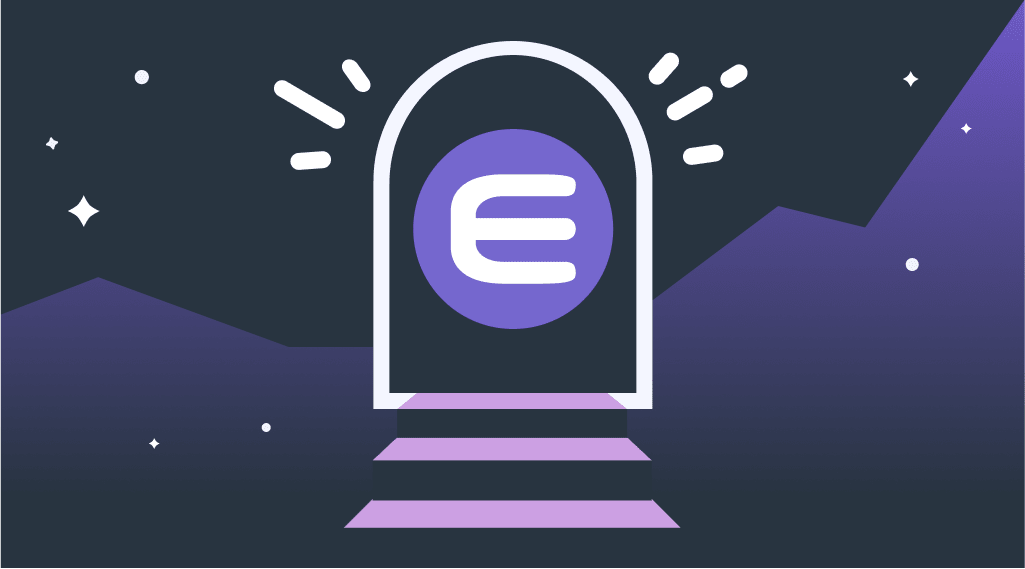 Among a large number of gaming crypto projects there is one that stands out as software – Enjin platform. Enjin is a software that gives developers the ability to create and manage virtual goods on the Ethereum blockchain and to turn blockchain into the backbone of future gaming ecosystems. The crypto project plans to create opportunities for players to manage in-game items across many different properties. Additionally, Enjin can help reduce the high fees and fraud that have plagued the transfer of virtual in-game goods and collectibles. Read more about Enjin coin price forecast in the new StealthEX article.
| | | |
| --- | --- | --- |
| Current ENJ crypto price | ENJ price prediction 2023 | ENJ coin price prediction 2025 |
| $0.2981 | $5.6 | $7.6 |
Enjin Coin Price Prediction
TechNewsLeader Enjin Price Prediction
TechNewsLeader experts expect that ENJ coin will be steadily rising in price. According to their estimates, in 2025, ENJ crypto will cost $1.45 (+386%) per coin at its lowest point. By the year 2031, ENJ will be traded for $16.43 (+5,411%) a coin at its peak. TechNewsLeader also claims that in the middle between these two events, in 2027, ENJ will cost $3.30 (+1,007%) as an absolute minimum.
PricePrediction ENJ Coin Price Prediction 2025-2031
PricePrediction.net has just updated its price predictions for ENJ coin. According to the website, ENJ's earning potential is +87% in one year and +752% in five years. Based on the experts' forecasts, the estimated average ENJ coin price at the end of 2030 will be around $6.98 (+2,241%). At the end of 2031, the average ENJ crypto price may reach $10.34 (+3,368%).
DigitalCoinPrice Enjin Coin Price Prediction 2025-2030
DigitalCoinPrice is a bit less optimistic in its predictions concerning ENJ crypto. The website's experts believe that in 2025, the minimum ENJ crypto price can only reach a maximum of $1.36 per coin (+356%), while in 2030, it will reach a higher price level with a maximum of $4.28 (+1,335%).
When it comes to long-term forecasts for the Enjin coin, the crypto sphere provides us with different opinions. In the world of crypto, it's very difficult to predict what happens even during the next few months, let alone within several years. However, Telegaon experts think that in 2040, the crypto market may expect an average price of $165.12 (+55,290%) per ENJ coin depending upon the market trend. The website experts also believe that in 2050, the maximum price per ENJ coin can reach a staggering $295.89 (+99,158%), which is a mind-blowing scenario.
ENJ Coin Price Chart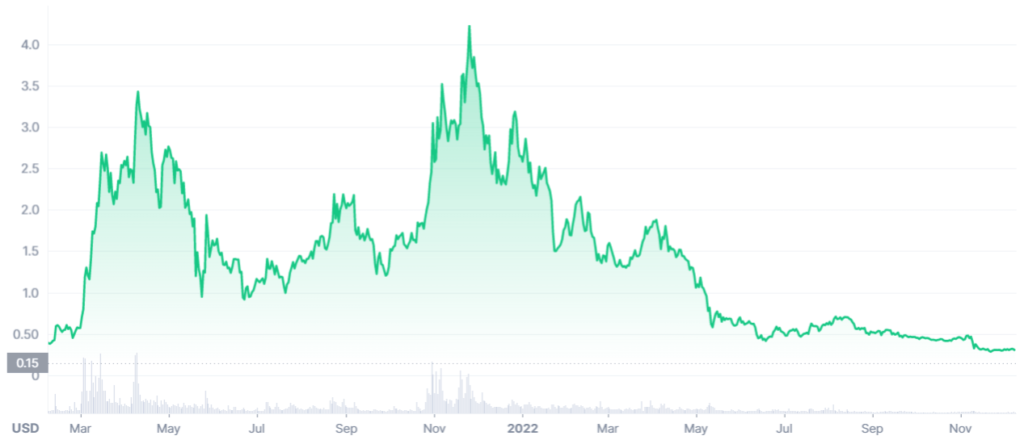 | | |
| --- | --- |
| Current Price | $$0.2981 |
| Market Cap | $298,243,466 |
| Volume (24h) | $33,778,114 |
| Market Rank | #92 |
| Circulating Supply | 1,000,000,000 ENJ |
| Total Supply | 1,000,000,000 ENJ |
| 7 Day High / Low | $0.3238 / $0.2954 |
| All-Time High | $4.85 Nov 25, 2021 |
Source: CoinMarketCap, 8 December 2022
Enjin Crypto Price Technical Analysis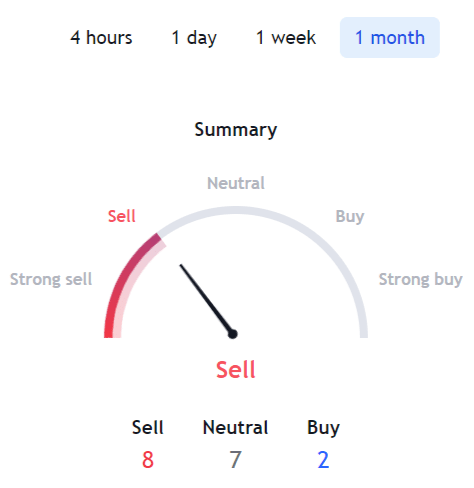 Source: Tradingview, Data was taken on December 8, 2022.
Keep reading StealthEX's article to learn more about Enjin project itself and ENJ coin.
Enjin Coin: About
Hosted by the Singapore-based company of the same name, the Enjin platform prides itself on serving over 20 million gamers worldwide. The majority of them are grouped into some 250,000 individual communities built around specific games. As a company, Enjin was founded in 2009 by Maxim Blagov and Witek Radomski. Over the next decade, they organically grew their first product, the Enjin Network.
The company has released a full ecosystem of blockchain software products and solutions that enable developers, businesses, and individuals to create, manage, trade, distribute, and integrate NFTs. This integrated ecosystem consists of an NFT minting platform, wallet, marketplace, an API, and a QR code asset distribution service.
During its long history, the company has released a number of popular games. The list of Enjin games includes such titles as 9Lives Arena, Aldian Legends, Azure Heroes, Lost Relics, Forest Knight, The Galaxy of Lemuria, The Six Dragons, Virtual Worlds, War of Ants, and many more.
Enjin Features
The Enjin platform offers developers the following unique features:
All-in-one experience. You can invite team members and customize their permissions and access levels.
Monetize trade. You can earn revenue as a percentage of peer-to-peer trade and Enjin Marketplace transactions.
Distribute via QR code. You can create single or multi-use QR codes to distribute your NFTs anywhere.
As an innovation in the world of blockchain gaming, Enjin has released software development kits (SDKs) allowing users to both create digital assets on Ethereum and integrate them into games and apps. Each minted asset is customizable to fit the desired platform and recorded in a smart contract, giving the items the advantages of cryptocurrency, namely speed, cost and security. Visual minting interface, API, SDKs, and other development tools are completely free to use.
Central to managing the digital assets on its platform is ENJ, Enjin's cryptocurrency, and each in-game item created on Enjin is assigned a value in ENJ or Enjin coin (ENJ). Enjin coin is a utility token used to back the value of blockchain assets, and the native ERC-1155 token standard created by Enjin CTO Witek Radomski. To date, over 1 billion Enjin-powered blockchain assets have already been created.
Enjin Coin Wallet
Enjin has its own native Enjin Wallet 2.0 where players can store and trade items, and that connects all of the platform's features together. The wallet allows users to assess their inventory, transact between themselves through the Enjin wallet, and sell their digital goods for ENJ. While interacting with the Enjin Platform, the Enjin Wallet can be used by developers as the go-to wallet while creating their games, NFT projects, or anything else that is provided by the Enjin team. It can also be used to store a wide range of cryptocurrencies. Except for these advantages, the wallet offers the following features:
EIP-1559 ETH gas system. New EIP-1559 Ethereum Gas System – with priority fees for lower gas costs.
Faster dApps browser. Interaction with any DApp or DeFi swap is now simple.
Portfolio view. The Enjin wallet comes with a smooth portfolio view.
SegWit support. You can now send BTC to a native SegWit address.
Local currency view. Users can see balances in their local currencies.
Dark mode. Best used in low-light environments in conjunction with dark mode.
Wallet Daemon and Enjin Beam
The Enjin platform has a number of additional features to simplify the players' gaming experience. They are Wallet Daemon and Enjin Beam.
The Wallet Daemon allows developers to automate the transaction signing process, so all of their blockchain transactions are actioned instantly, creating a persistent bridge between your game and the blockchain, and ensuring a platform's players can enjoy seamless gaming. In the context of the Enjin Platform, The Enjin Wallet Daemon is a utility tool that manages a blockchain wallet address linked to an Enjin Platform user. When a transaction is submitted on the Enjin Platform, the Wallet Daemon receives that transaction, signs it, and sends it back to the Trusted Cloud.
The QR code-powered NFT distribution service created by the Enjin team to create and expand gaming audiences is called Enjin Beam. It helps with easy QR codes' generation, mass NFT distribution in the form of a QR code, creating a user-friendly experience to reach anyone, from all different backgrounds, even non-crypto/blockchain enthusiasts.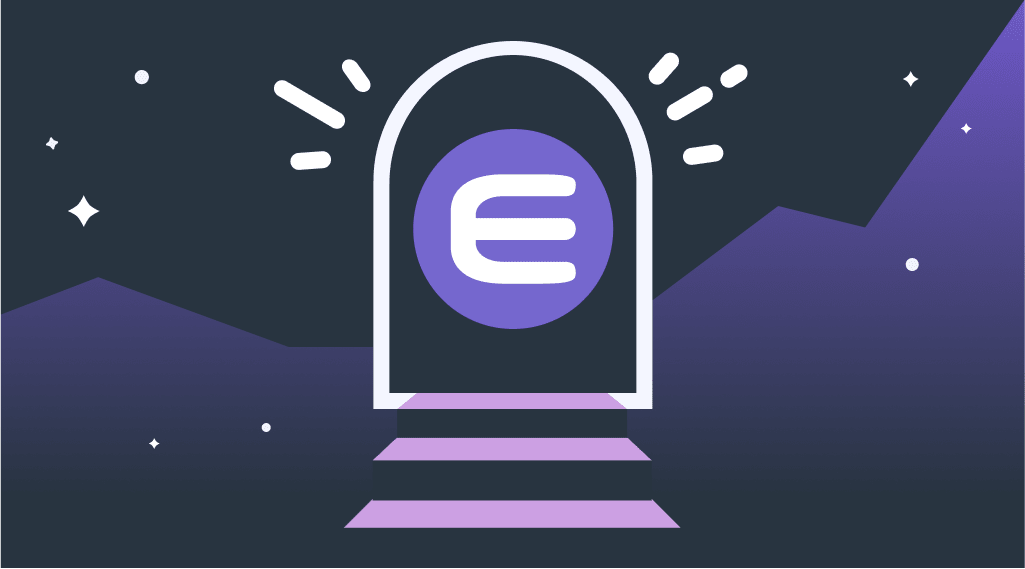 Enjin Crypto News
In June 2019, exactly one year after Enjin CTO Witek Radomski pushed the first version of it to Ethereum's Github repository, the ERC-1155 Multi Token Standard reached final status and was adopted by Ethereum as an official token standard.
They released the much-awaited Enjin Marketplace, a hub for trading ERC-1155 digital assets, powered by the Enjin Explorer and Wallet in September 2019.
In February 2020, the Enjin Platform was released on Ethereum Mainnet allowing anyone to mint blockchain assets with Enjin coin.
Is Enjin Coin a Good Investment?
Enjin developers seem to have a long history of releasing successful gaming projects, which may provide a solid foundation for any blockchain start-up. As with any cryptocurrency, ENJ coin is very volatile. However, Enjin crypto has higher probability of going up than down because of the good use case, well-designed tokenomics, active community and a professional team that keeps working on delivering the product to the market.
Where to Buy Enjin Coin?
StealthEX is here to help you buy Enjin crypto. You can do this privately and without the need to sign up for the service. Our crypto collection has more than 600 different coins and you can do wallet-to-wallet transfers instantly and problem-free.
How to Buy ENJ Coin?
Just go to StealthEX and follow these easy steps:
Choose the pair and the amount you want to exchange. For instance, BTC to ENJ.
Press the "Start exchange" button.
Provide the recipient address to transfer your crypto to.
Process the transaction.
Receive your crypto coins.

Follow us on Medium, Twitter, Telegram, YouTube, and Publish0x to stay updated about the latest news on StealthEX.io and the rest of the crypto world.
Don't forget to do your own research before buying any crypto. The views and opinions expressed in this article are solely those of the author.
crypto price prediction
ENJ
Enjin
price analysis
price prediction
Recent Articles on Cryptocurrency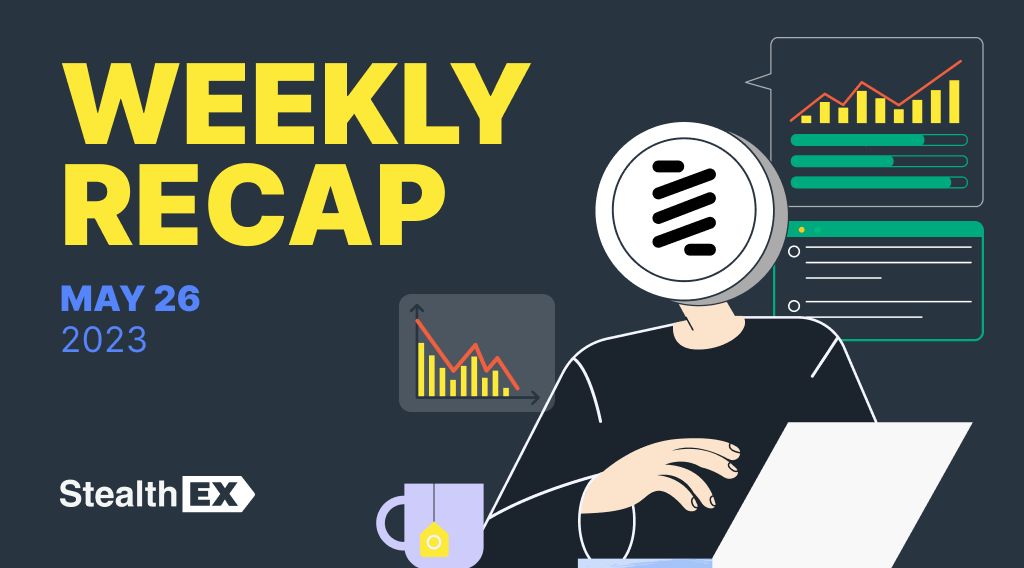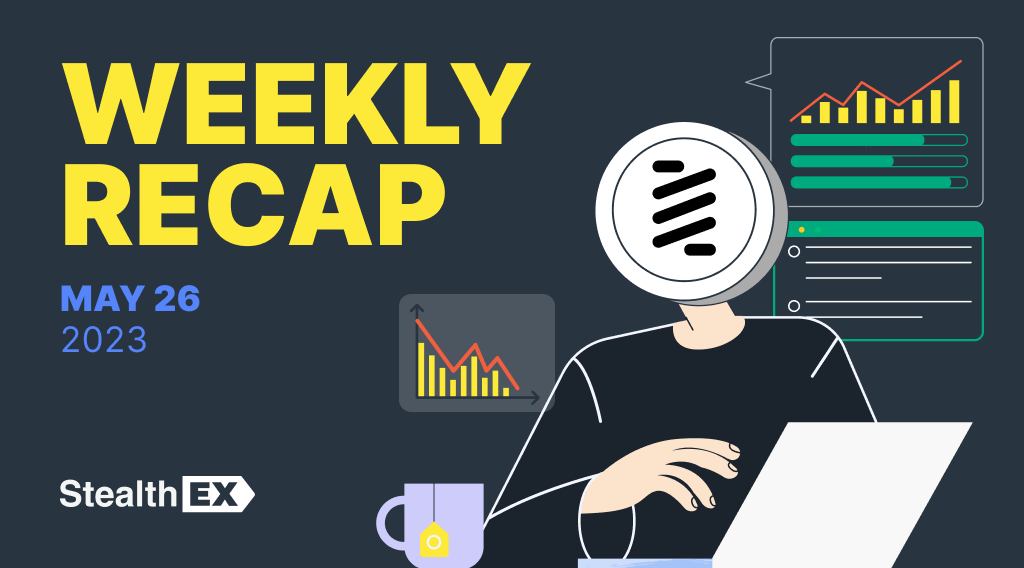 May 26, 2023
Crypto World
Review of the Crypto Market: May 26, 2023
Dive into the crypto market's weekly trends: get the detailed analysis and major news for May 20-26, 2023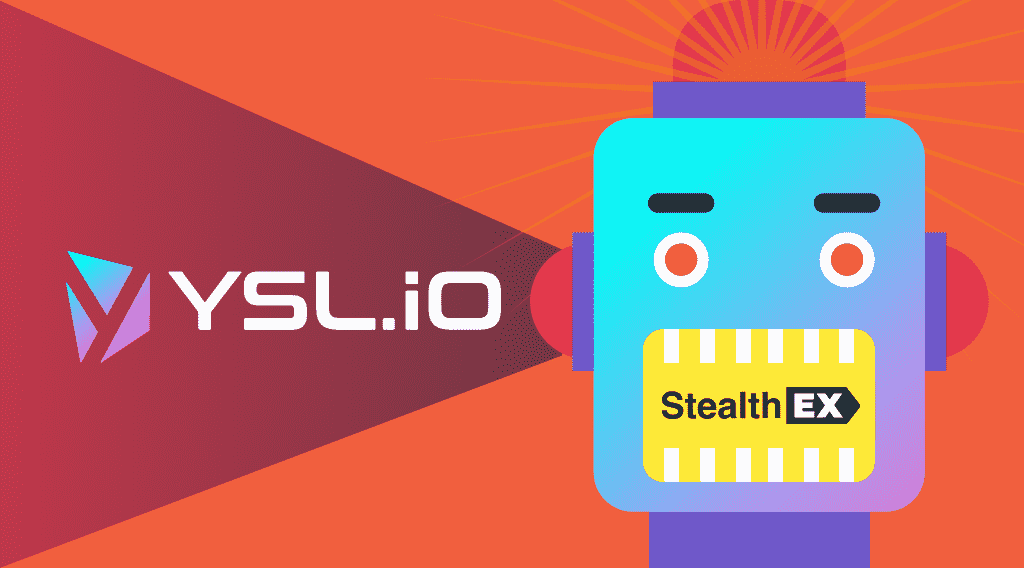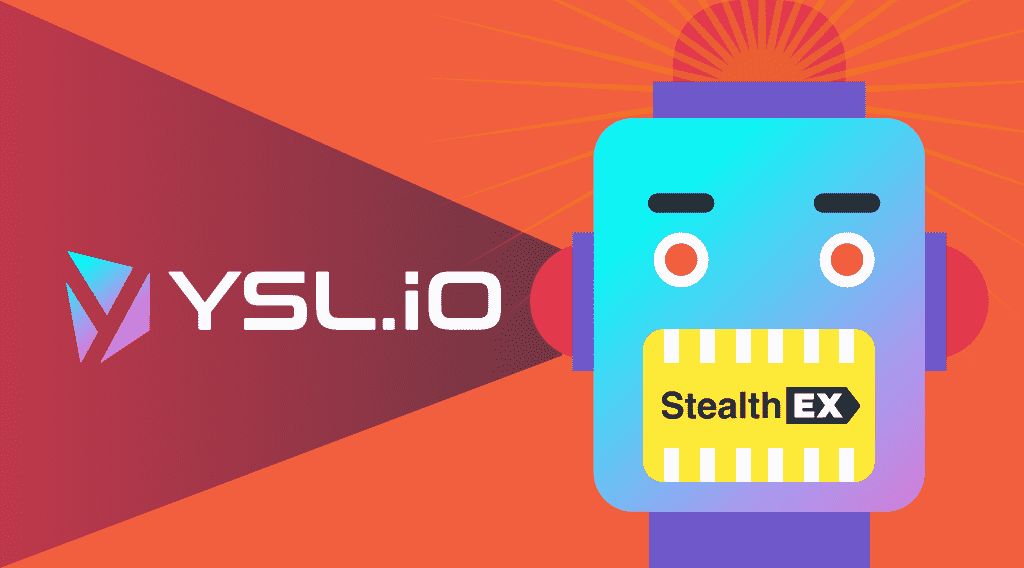 May 25, 2023
Our News
StealthEX Has Been Integrated into ChainZap by YSL.IO
Instant crypto exchange StealthEX partners with DeFi 3.0 protocol YSL.IO for seamless integration into ChainZap