Ethereum Hack, Asia's DeFi Rise, and MetaMask's Snaps in StealthEX x CryptoDaily Digest
September 15, 2023
Crypto World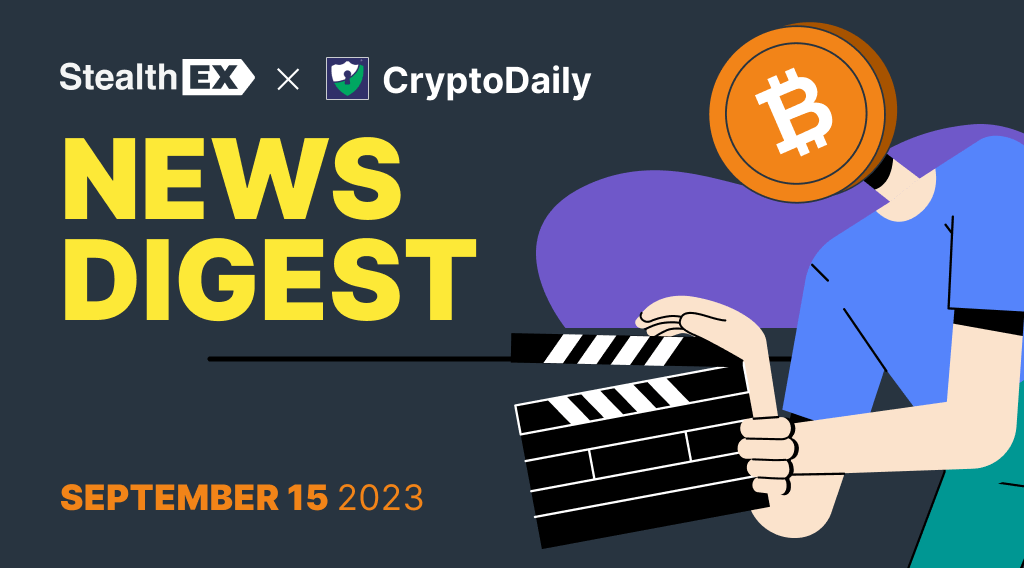 StealthEX, in collaboration with CryptoDaily, handpicks pivotal insights every week, underscoring the defining news and market evolutions in the crypto sector. Our mission is to transcend basic news, probing into the underlying factors that drive the market. By emphasizing holistic comprehension, we aspire to furnish you with perspectives that distinguish themselves from common narratives. Curious to discover more? Venture with us into this week's crypto exploration!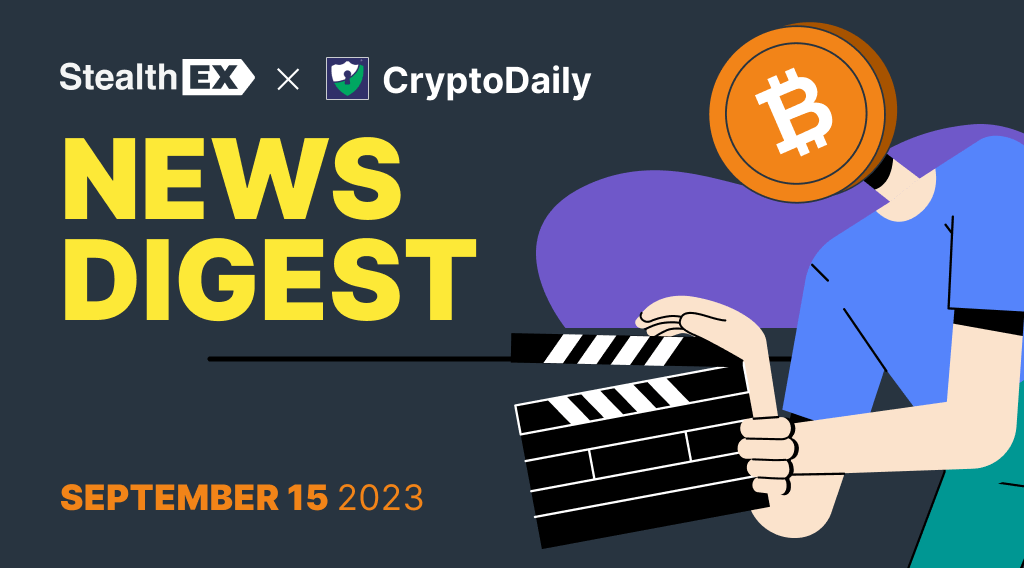 Ethereum Co-Founder's Account Breached: $700,000 Stolen
In a shocking turn of events, Ethereum co-founder Vitalik Buterin's X account was compromised, leading to a loss of nearly $700,000. The hacker cunningly posted a deceptive link on Buterin's profile, misleading users to believe they were minting exclusive NFTs. This malicious act was not just a simple hack but a well-planned scheme targeting one of the most influential figures in the cryptocurrency world.
The incident unfolded when a post, seemingly from Buterin, appeared on his feed, announcing the launch of a new set of commemorative NFTs by software provider Consensys. This link, visible to Buterin's massive 4.9 million followers on X, prompted users to connect their wallets and mint these NFTs. In reality, the hacker set this trap to access and drain funds from the connected wallets.
Crypto enthusiasts and experts were quick to spot the fraudulent link. Many took to social media platforms to caution users against interacting with the post. Buterin's father was among the first to confirm the hack, stating that efforts were underway to regain access to the compromised account.
While the malicious post was eventually removed, the damage was extensive. Initial reports suggested a theft of around $147,000, but blockchain investigator ZachXBT later confirmed that the total amount stolen was close to $691,000.
Asia Dominates in DeFi and Grassroots Crypto Growth, Chainalysis Reports
Chainalysis, a renowned blockchain data platform, has unveiled its fourth annual Global Crypto Adoption Index, shedding light on the countries at the forefront of grassroots cryptocurrency adoption. The findings are particularly striking for Asia and Africa, which have emerged as leaders, especially in retail crypto services and average value received from decentralized finance (DeFi).
The comprehensive research amalgamates five distinct metrics, including on-chain values at centralized and DeFi exchanges and peer-to-peer (P2P) trade volume. These metrics are adjusted by factors like purchasing power parity (PPP) per capita, offering a more detailed perspective on grassroots adoption.
India has clinched the top spot in the index, even though it ranks fifth in P2P exchange trade volume. Nigeria, Vietnam, the U.S., and Ukraine closely follow, with Indonesia and the Philippines securing the sixth and seventh positions, respectively.
The study underscores the rapid ascent of countries in the crypto domain in Central and Southern Asia and Oceania. Each nation exhibits distinct adoption patterns influenced by specific usage trends and service preferences. Chainalysis had previously spotlighted the growth in the Middle East & North Africa (MENA) region, especially Turkey and Egypt.
Interestingly, while global grassroots crypto adoption has declined, lower middle-income (LMI) countries, as classified by the World Bank, tell a different story. Countries like India, Nigeria, and Ukraine have witnessed a significant surge in crypto adoption, surpassing their Q3 2020 engagement levels. Since LMI countries represent 40% of the global populace and are marked by vibrant economies, this trend underscores the importance of tailoring crypto policies and adoption strategies to cater to their unique needs.
In contrast, high-income nations, including the U.S., U.K., and Saudi Arabia, have propelled institutional crypto adoption. This divergence between emerging economies and developed nations highlights the universal appeal of crypto. However, regulatory frameworks and policies challenge broader participation across diverse socio-economic groups.
MetaMask Expands Beyond EVM Ecosystem with Snaps Integration
MetaMask, the leading Web3 wallet, has unveiled a groundbreaking feature that extends its functionality beyond the Ethereum Virtual Machine (EVM) ecosystem. This innovative mechanism, "Snaps," is set to revolutionize how users interact with various blockchain networks.
Historically, MetaMask has been synonymous with Ethereum and its compatible blockchains, such as Polygon, Arbitrum, BNB Chain, and Optimism. However, with the introduction of Snaps, MetaMask is poised to integrate with non-EVM compatible blockchains, including Cosmos, Tezos, Algorand, Starknet, and, notably, Solana.
The essence of Snaps lies in its modular design. These software modules can seamlessly integrate with the MetaMask wallet, enabling many use cases. One of the primary applications is ensuring compatibility across diverse blockchain ecosystems through specialized coding.
The MetaMask team heralds the launch of Snaps as a pivotal move toward achieving a fully decentralized and permissionless ecosystem. This initiative underscores MetaMask's dedication to fostering a peer-to-peer network of decentralized applications free from censorship risks.
The initial release of Snaps will be incorporated in Extension v11.0+, which is currently accessible to Google Chrome users. A version for Firefox is in the pipeline and will be rolled out shortly.
---
Choose StealthEX for Exchange and Buy Crypto
Earn from Each Exchange by Joining StealthEX Affiliate Program.
Become a partner right now and use affiliate tools:
---
Visa Delves into Solana's Blockchain Potential
Visa, a global leader in payment technologies, has recently turned its attention to the blockchain sector, focusing on the Solana ecosystem. In a newly released thought leadership article, Visa Crypto, the company's dedicated crypto and blockchain division, delves deep into the Solana blockchain's capabilities and performance, especially in handling large-scale transaction volumes.
The research, spearheaded by Arjuna Wijeyekoon, VP of Fintech at Visa Crypto, and Mustafa Bedawala, Research & Product Manager, underscores the challenges of achieving secure, high-throughput, cost-effective transactions on blockchain networks. This is especially pertinent when considering massive payment networks akin to Visa's current operations.
One of the standout features of Solana, as highlighted by the research, is its impressive throughput capabilities. Solana boasts an average transaction rate of 400 transactions per second (TPS), with peaks reaching 2,000 TPS during high-demand periods. This starkly contrasts Ethereum's 12 TPS and Bitcoin's 7 TPS, showcasing Solana's potential in managing vast transaction volumes.
A significant advantage of Solana is its ability for parallel transaction processing. Unlike Ethereum, which operates on a single-threaded model, Solana's architecture handles multiple transactions concurrently. This parallel processing approach aims to mitigate potential network congestion, enhancing the efficiency and reliability of transactions on its platform.
On the topic of transaction costs, Solana offers a refreshing level of predictability. With transaction fees typically less than $0.001, Solana stands out in a crypto sector marred by fluctuating and often unpredictable fees, especially in networks like Bitcoin and Ethereum.
Solana's "optimistic confirmation" mechanism, which facilitates swift transaction completions, is another noteworthy feature. This system allows for the finalization of a block based on votes from a significant majority of validators, eliminating the need for complete consensus.
As of July 2023, Solana's network boasts robustness, with 1,893 active validators and an additional 925 RPC nodes spread across 40 countries. This extensive network indicates a global, decentralized, and diversified infrastructure.
In their concluding remarks, Wijeyekoon and Bedawala praised Solana's unique technological advantages, emphasizing its potential as a scalable blockchain platform with a compelling payment value proposition.
Visa's exploration into Solana's stablecoin settlement functionality is still in its pilot phase. The company's decision to expand its stablecoin settlement pilot to collaborate with the Solana network reflects its interest in understanding how blockchain innovations can be seamlessly integrated into established financial systems.
FTX Granted Court Approval to Liquidate $3.4 Billion in Crypto
FTX, the cryptocurrency exchange previously declared bankruptcy, has received court permission to liquidate its crypto assets valued at approximately $3.4 billion. This decision, overseen by U.S. Bankruptcy Judge John Dorsey, aims to repay FTX's U.S. customers in U.S. Dollars, mitigating risks from crypto market fluctuations. The approved plan allows FTX to sell up to $100 million in crypto weekly, with potential exceptions for certain assets. Galaxy Digital, led by Mike Novogratz, will manage the sale to minimize market impact and risks of "information leakage."
FTX's decision to liquidate comes amidst concerns about holding a vast crypto portfolio, especially with the potential for asset depreciation. As of August's end, FTX's holdings included $560 million in Bitcoin, $196 million in ETH, and a notable $1.16 billion in Solana (SOL) tokens. This move follows FTX's unexpected bankruptcy in November 2022, attributed to allegations of criminal mismanagement. FTX co-founder Sam Bankman-Fried is set for an October trial on multiple charges. FTX has already recovered over $7 billion in assets for customer reimbursement.
his article is not supposed to provide financial advice. Digital assets are risky. Be sure to do your own research and consult your financial advisor before investing.
crypto world
cryptocurrency
DeFi
Ethereum
Metamask
Recent Articles on Cryptocurrency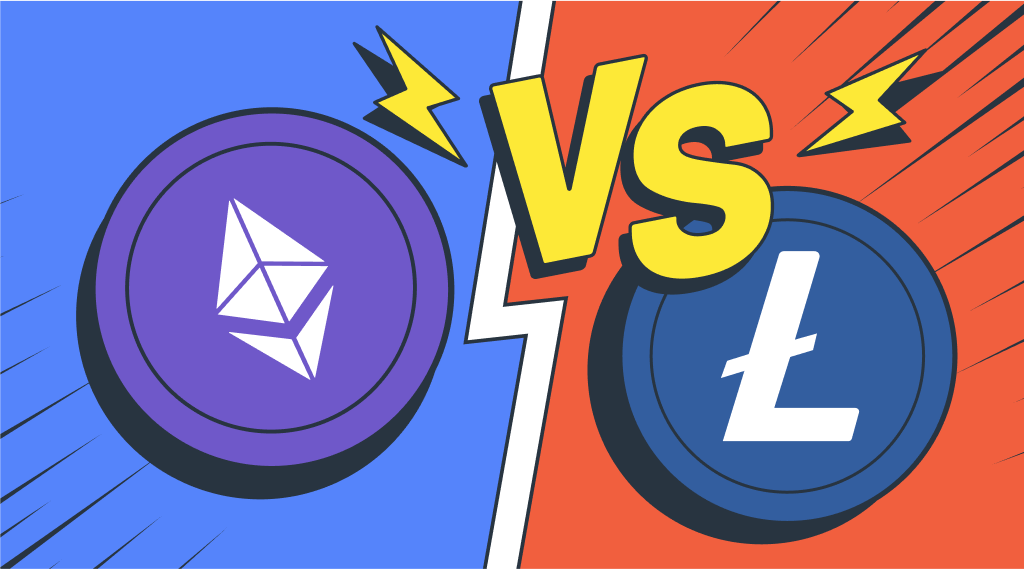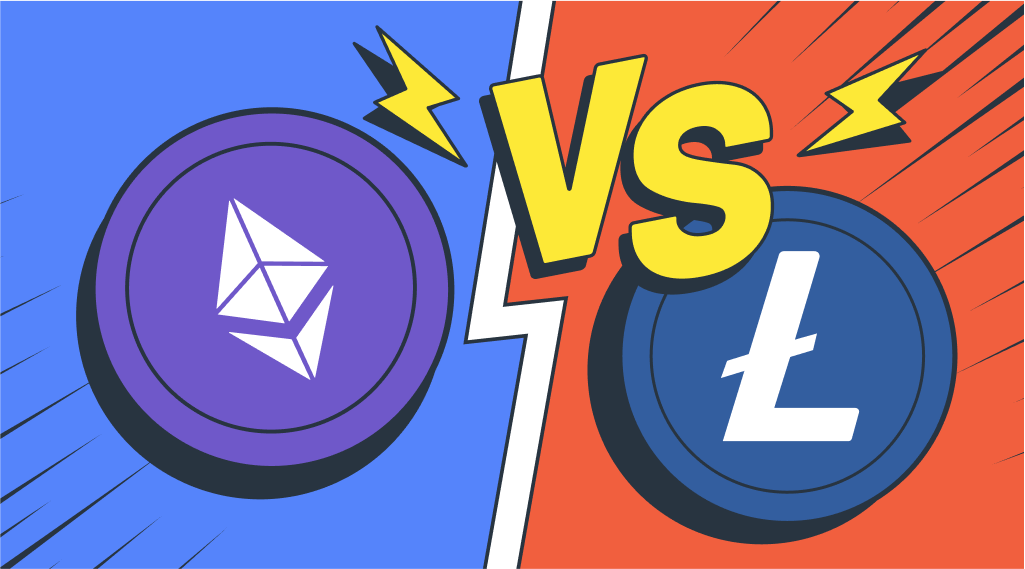 September 25, 2023
Crypto World
Litecoin vs Ethereum: Which Crypto to Choose? LTC & ETH
This article delves into the differences and similarities between LTC and ETH, offering a comprehensive comparison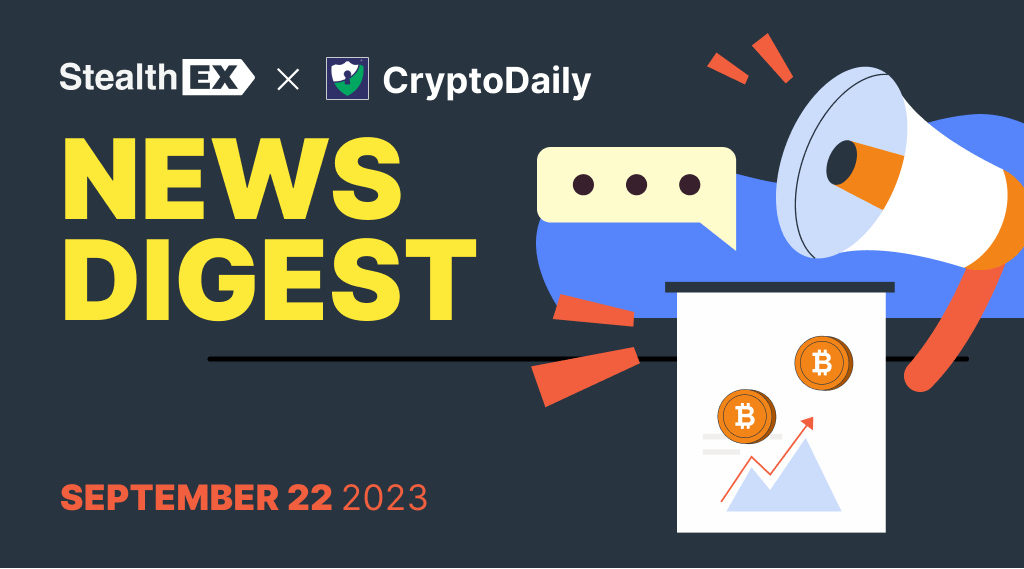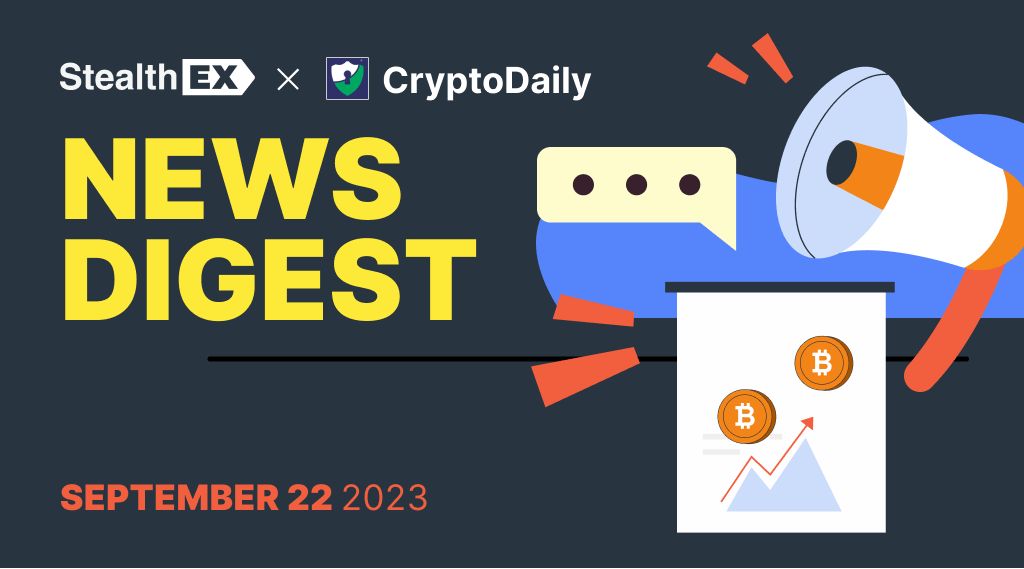 September 22, 2023
Crypto World
USDC on Polkadot, FTX Lawsuit, and SEC Actions: StealthEX x CryptoDaily Digest
In the dynamic sector of crypto, staying informed is crucial. Dive in to get a concise overview of the week's…