How to Invest in Ethereum (ETH): A Step-by-Step Guide to Making Smart Profits
September 13, 2023
Investment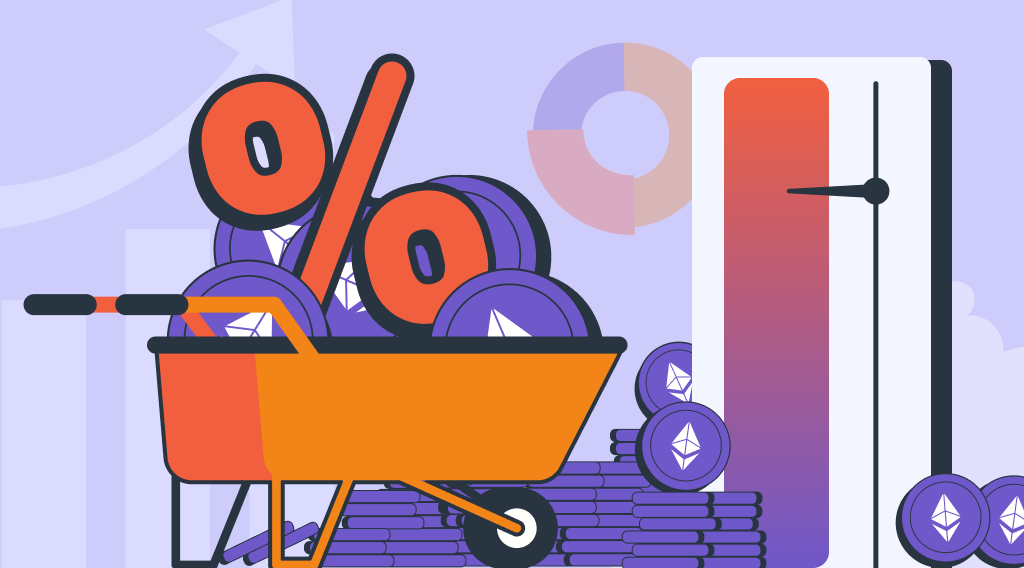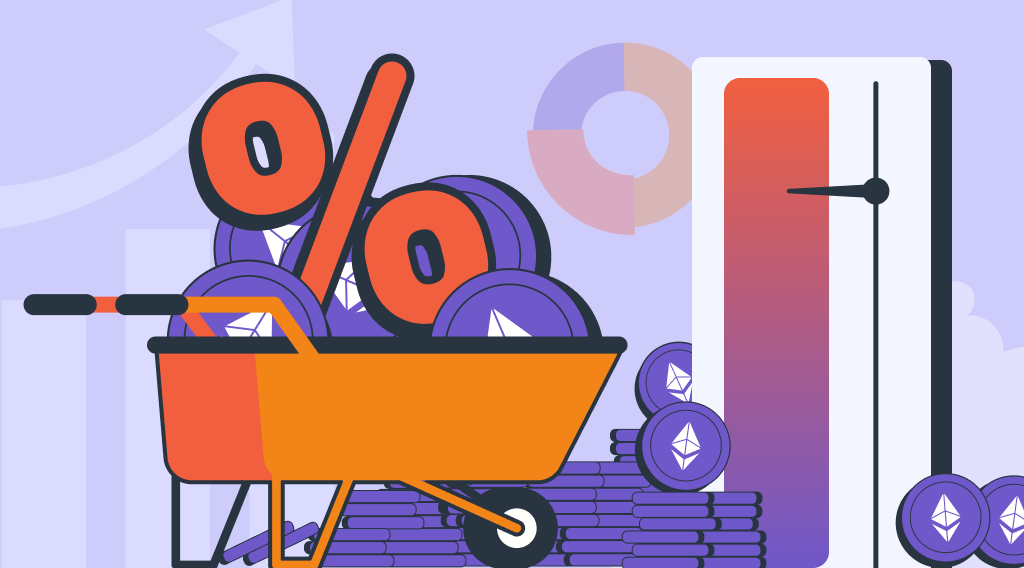 Disclaimer: This article is not supposed to provide financial advice. Digital assets such as Ethereum are risky. Be sure to do your own research and consult your financial advisor before investing. This article may contain information about digital assets owned by the author.
Looking for information on how to invest in Ethereum? There's good news! Your search ends here! In this piece, we will provide you with helpful tips for investing wisely in Ether. No matter your finance knowledge, you can invest in ETH safely and successfully if you have the right information. However, think twice before taking the plunge: Ethereum is speculative and not for the faint-hearted. Doing your due diligence and weighing the risks and rewards are critical to making a good investment decision. Trading cryptocurrencies requires understanding the risks and rewards associated with it, as well as researching exchanges and trading platforms.
What Is Ethereum (ETH)?
There are a few basics that are essential to moving forward. The Ethereum protocol is a set of rules that govern a network of computers around the world. It serves as a platform for the creation and use of digital assets, communities, and decentralized applications.
On the other hand, Ether follows Bitcoin as the second most valuable cryptocurrency by market capitalization. It is the native cryptocurrency of the Ethereum network, and one of the most popular cryptocurrencies.
You should know the difference between Ethereum as a blockchain network and ETH as a digital currency that runs on it. So, when we discuss 'investing in Ethereum', we mean the cryptocurrency, not the network.
The current number of active Ether addresses is 103,201,986, according to Coinmetrics. 
Following is a breakdown of these addresses' balances:
| | |
| --- | --- |
| Addresses with Balance over $10M | 1,813 |
| Addresses with Balance over $1M | 10,618 |
| Addresses with Balance over $100K | 80,183 |
| Addresses with Balance over $10K | 558,281 |
| Addresses with Balance over $100 | 7,953,371 |
| Addresses with Balance over $1 | 60,589,267 |
How to Invest in ETH?
How to invest in Ethereum is a question that has several possible answers. You can choose your preferred way in accordance with your goals and risk tolerance.
Buy Ethereum as a standalone asset
Buy Ethereum-based tokens or derivatives
Invest in Ethereum-based projects or stocks
Lend Ethereum
Stake Ethereum
How to Buy ETH?
It is possible to purchase Ethereum on StealthEX. To buy Ether, choose the cryptocurrency you wish to exchange for it, enter the amount, and hit the "Start Exchange" button. Fill in your Ethereum wallet address and click Next. Check out this article if you need help creating an ETH wallet.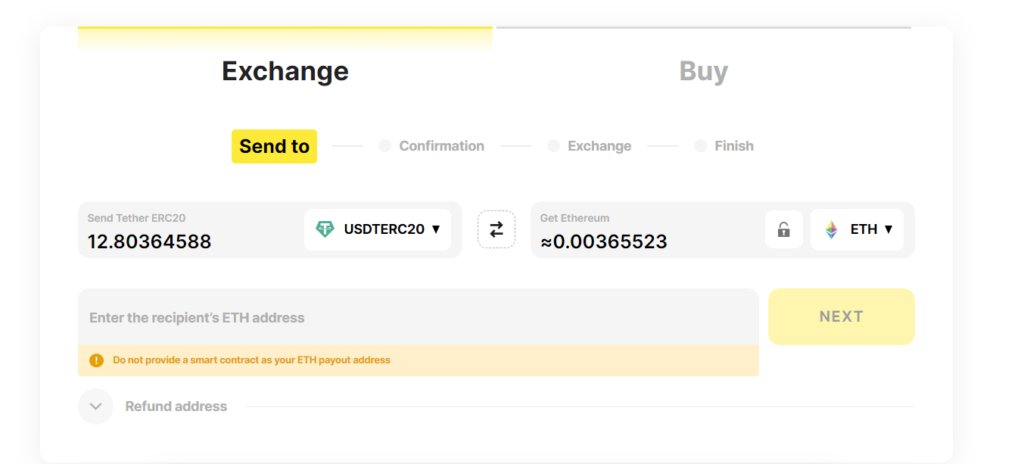 You will then need to send your deposit to the generated address. Ether coins will appear in your wallet as soon as the system detects your deposit.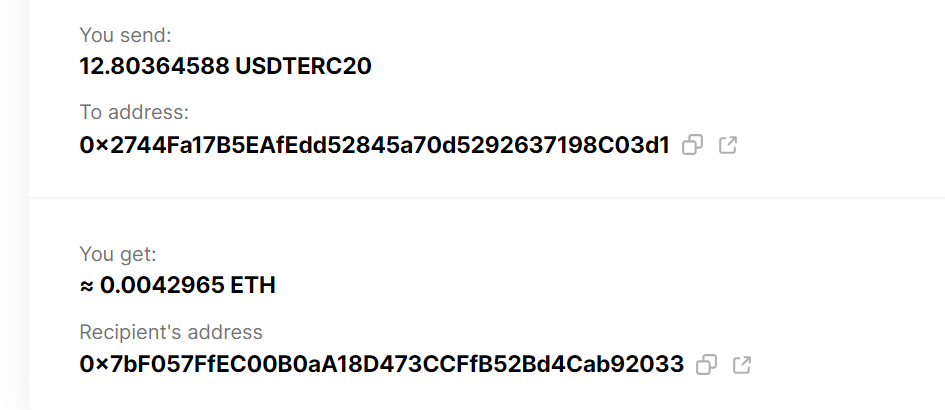 As an alternative, here's how to buy Ethereum with fiat.
Go to StealthEX's Buy page. Choose which fiat currency you want to buy Ethereum with and how much you want to spend. The system will calculate the amount of Ether (ETH) you'll get for your fiat. Then click Start Exchange. 

After that, pick the fiat provider, paste your Ethereum wallet address and click Next.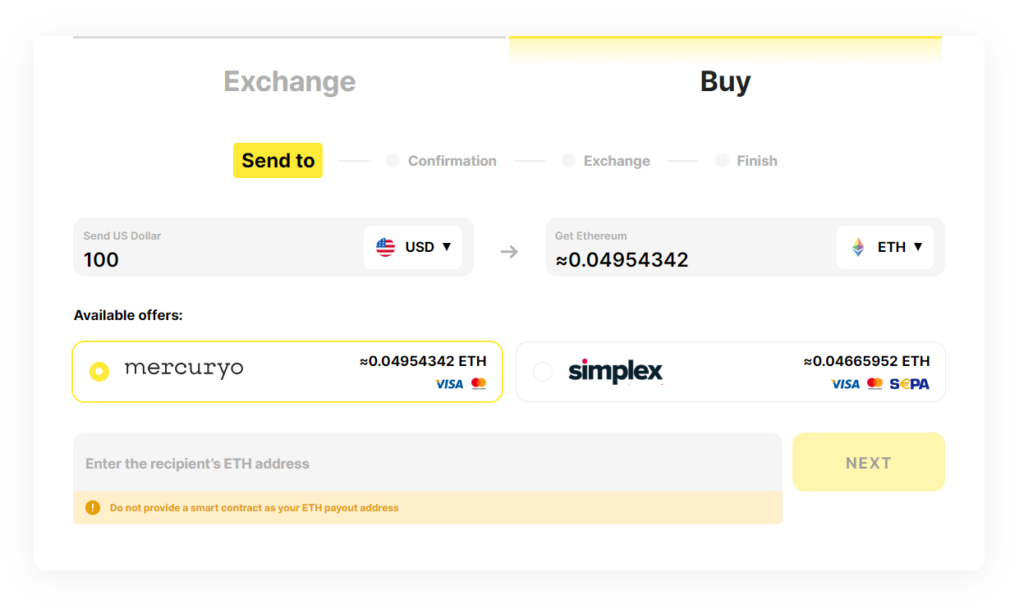 Fill out the payment information, including your credit or debit card details, to complete your purchase.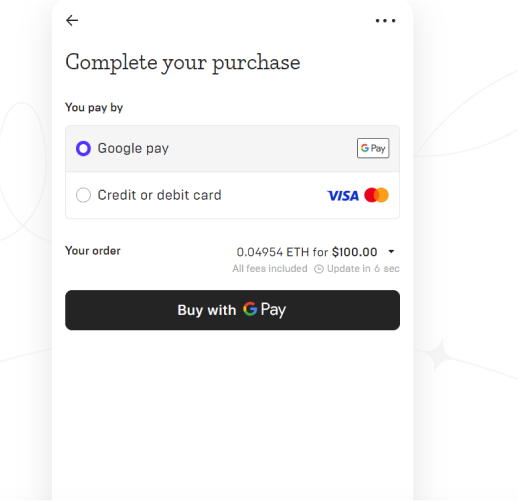 With StealthEX, users can buy cryptocurrencies with a credit or debit card and make multiple KYC-free transactions up to €700 before the system detects that they've reached the cap.
As you can see, you can buy Ethereum on StealthEX easily and quickly by following the steps outlined above.
Buy Ether-Based Tokens, Derivatives, or ETFs
Buy ETH Tokens 
For a deeper dive, you can buy not only Ethereum, but also assets indirectly related to Ether.
According to CryptoSlate data, there are over 1,550 tokens based on the Ethereum protocol worth $247.27 billion combined, and their value is largely influenced by the value of Ethereum. 
It is best to only consider crypto coins with significant market cap and a proven track record in this sector due to its volatility and infancy. Some of the most valuable crypto coins are DAI, Shiba Inu, Chainlink, Cronos, and Quant. Among other crypto assets, StealthEX allows you to buy these cryptos.
Buy ETH Derivatives
Let's get our terminology straight before we move forward. So, what are derivatives? In finance, derivatives are financial products whose value is derived from an underlying asset's value. In the case of Ether, derivatives are investments that are linked to the current price of Ethereum, such as options, futures, and perpetual contracts.
It is possible to purchase Ethereum derivatives through an array of centralized or decentralized cryptocurrency exchanges, or through CME, a traditional exchange.
For example, market participants held $6.08 billion worth of Ethereum futures contracts on crypto exchanges as of 26st July 2023, according to CoinGlass data. A term for this is open interest.

Source: CoinGlass
Buy ETH ETFs
Exchange-traded funds (ETFs) are similar in many ways to equities traded on a traditional stock market. By purchasing ETFs, you can invest in Ethereum without using a cryptocurrency exchange since they're available through regulated brokerages and investment platforms, which gives your investment additional protection.
There are a wide range of ETH-based ETFs available; some store actual Ethereum coins, and others contain stocks of companies that are related to Ethereum. A difference between buying Ethereum itself and investing in ETFs is that ETF managers handle all aspects of ETF management, making Ether investments easier.
The top ETH asset management funds include:
1. Grayscale Ethereum Trust
Grayscale Ethereum Trust is a managed fund with $5.6B under management backed by Ether tokens (0.00965989 Ether per share). There is, however, a rather costly annual management fee of 2.5% and shareholders can't exchange their shares for Ether, so price arbitrage is not possible.
2. Bitwise Ethereum Fund
Bitwise is the world's biggest crypto index fund manager. It offers managed funds for multiple types of cryptocurrency, and one option is the Bitwise Ethereum Fund.
Investing in the fund is restricted to accredited investors with a minimum of $25,000 and an Expense Ratio of 1.5%, which includes management and transaction fees, custody charges for holding the fund's assets charged by the custodian, and the fund administrator and auditor's fees and expenses.
3. Staked ETH Trust
The first of its kind in the traditional investment space, the Staked ETH Trust allows shareholders to earn staking rewards while gaining exposure to Ethereum. With a minimum investment amount of $25,000 and a 1% expense ratio, it is available by private placement to accredited investors.
A major advantage of this fund is the simplicity of staking for investors, which is carried out by the fund administrator, while investors just invest in it by buying shares. Ethereum ETFs are a long-term investment, requiring investors to invest for a period of time, and returns may not be immediate.
Lend ETH
DeFi loans allow you to lend your Ethereum on a decentralized exchange for interest, the same way a bank account pays interest on deposits.
Blockchain technology allows anyone to become a lender, invest Ether through a smart contract, and earn a profit. Decentralized crypto finance relies on smart contracts because they are self-executing and don't require third parties to monitor them.
Even though DeFi lending platforms offer many advantages, you must stay on top of constantly changing rules in the crypto world. Crypto legislation has recently caused heated debate among lawmakers, particularly in the United States, with regulators cracking down on DeFi lenders.
Stake ETH
We have already explained what Proof-of-Stake consensus is. As a result of the latest upgrade, Ethereum is now using this model instead of Proof-of-Work.
Validators, also known as "stakers," are responsible for storing data, processing transactions and adding blocks to the Ethereum blockchain. As a reward for their active involvement in the network, validators receive interest on their staked coins.
The total amount of Ethereum staked as of this writing is 25,264,653, with a total of 792,343 validators and an annual percentage rate of 3.936%. Total staking rewards are 2,724.229026 ETH. 

Source: Beaconcha.in
How to Stake ETH
The requirements for creating your own validator are 32 ETH, a computer that is connected to the internet 24 hours a day, 7 days a week, and technical know-how.
With staking-as-a-service options, you can delegate the hard part while earning native block rewards without having to deal with hardware. Typically, you store the private keys for withdrawing Ethereum in order to limit your exposure to counterparty risk.
When you don't want or can't stake 32 ETH, several pooling options are available.
These options include liquid staking, where you use an ERC-20 token to represent your staked Ethereum, letting you withdraw your Ether at any time, and keeping custody of your assets in your wallet.
There is no native pooled staking system on the Ethereum blockchain. This is a third-party solution, and it carries its own risks.
A centralized exchange can be a viable option for those looking to stake Ethereum without having to worry about storing it in their own wallet. When staking ETH through a centralized exchange, users need to have an account with the exchange. Account creation on a centralized exchange is relatively simple and is similar to the registration process on any other website.
You can stake Ether on a crypto exchange and earn some yield, but in this case, you do not have access to the private key of the validator node, nor are you the custodian of your Ether.
Final Words on How to Invest in Ethereum (ETH)
In conclusion, there are a myriad of options when it comes to investing in Ethereum, ranging from purchasing Ether coins to participating in staking programs. Ultimately, the choice boils down to each investor's needs and preferences, and it is important to take into account the risks involved. In any case, investing in Ethereum can be a great opportunity to diversify your investment portfolio and benefit from this innovative technology.
ETH
Ethereum
invest in crypto
investing
staking crypto
Recent Articles on Cryptocurrency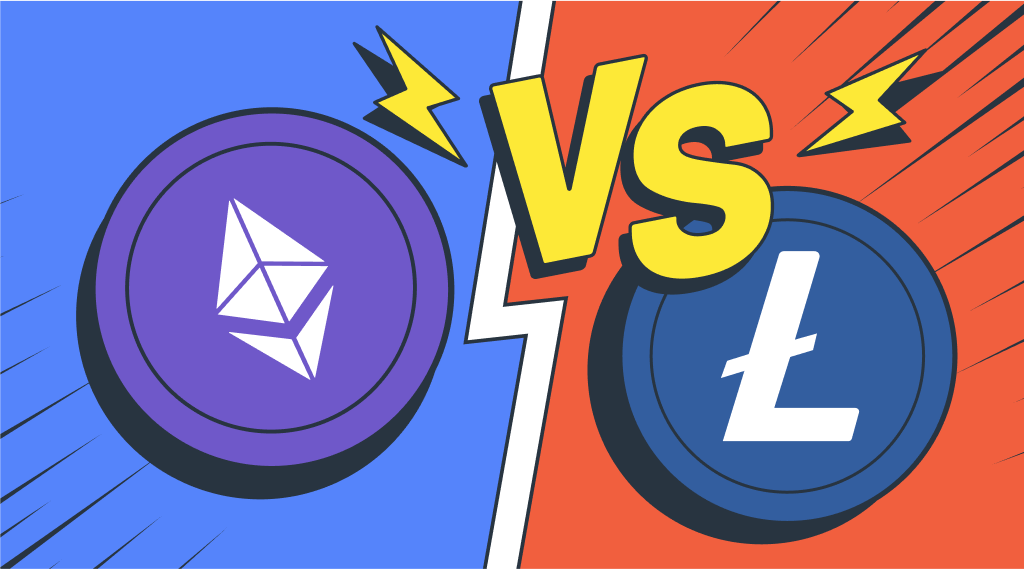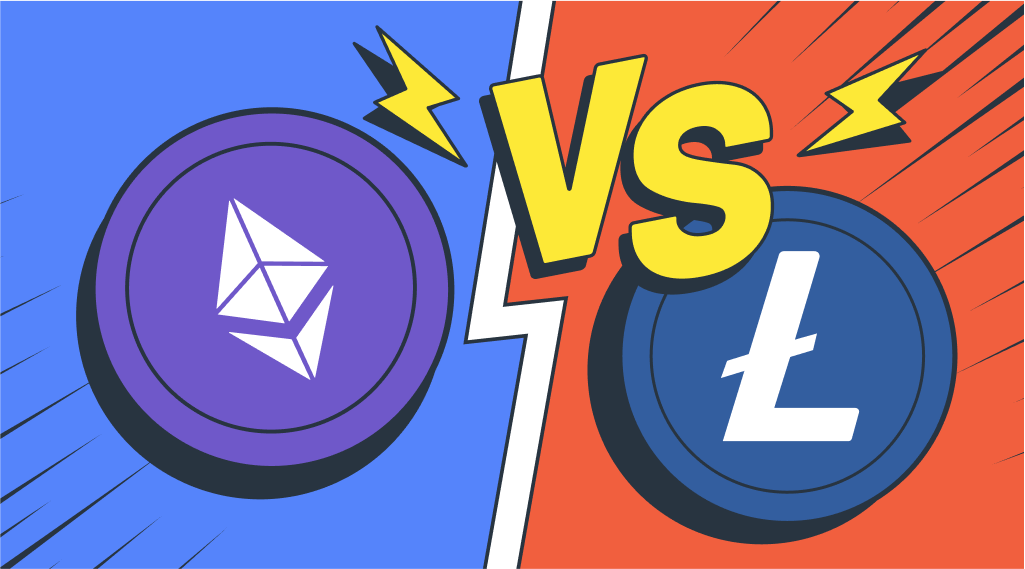 September 25, 2023
Crypto World
Litecoin vs Ethereum: Which Crypto to Choose? LTC & ETH
This article delves into the differences and similarities between LTC and ETH, offering a comprehensive comparison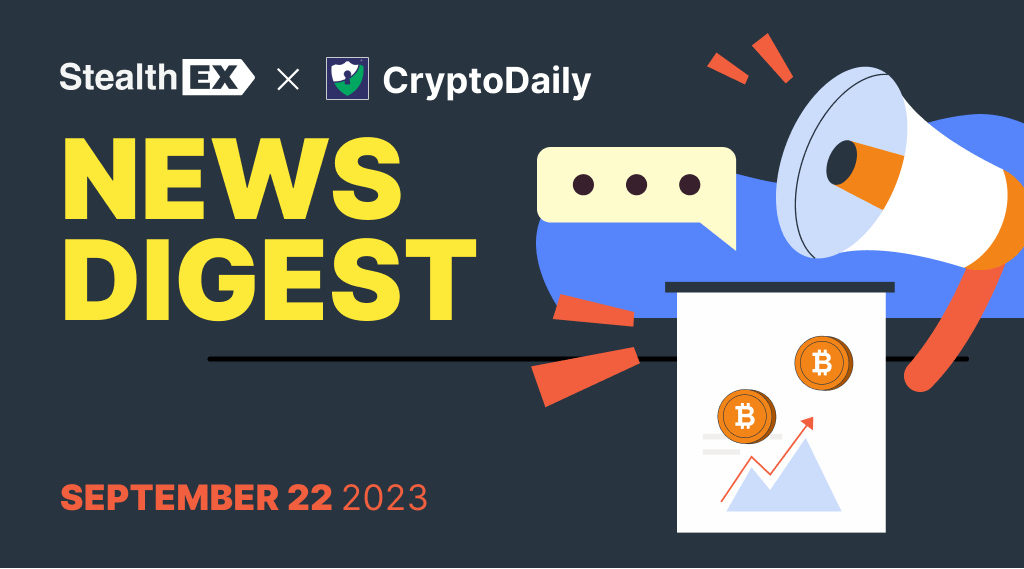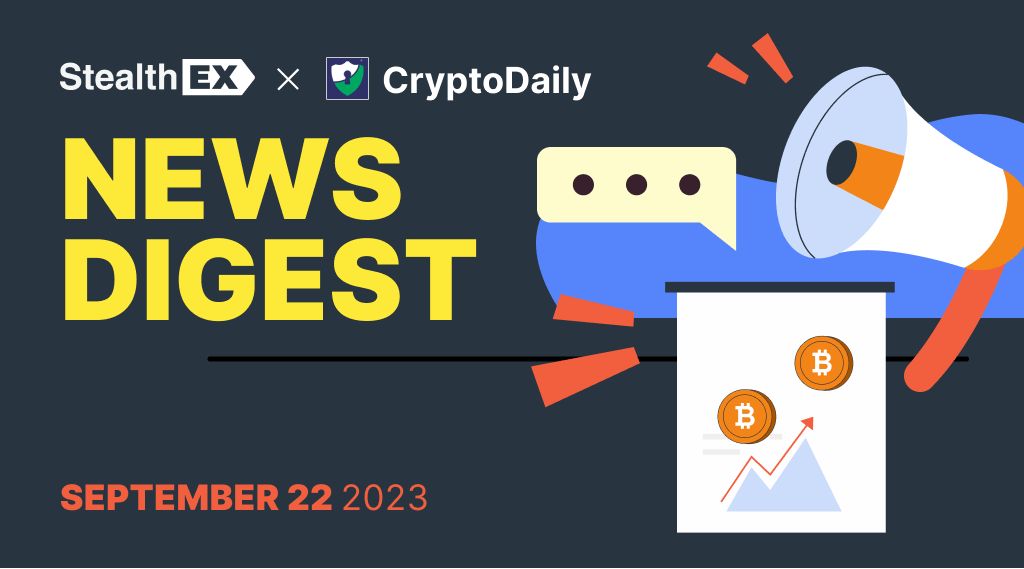 September 22, 2023
Crypto World
USDC on Polkadot, FTX Lawsuit, and SEC Actions: StealthEX x CryptoDaily Digest
In the dynamic sector of crypto, staying informed is crucial. Dive in to get a concise overview of the week's…