Best Ethereum Wallets: Part 2
May 13, 2020
Wallets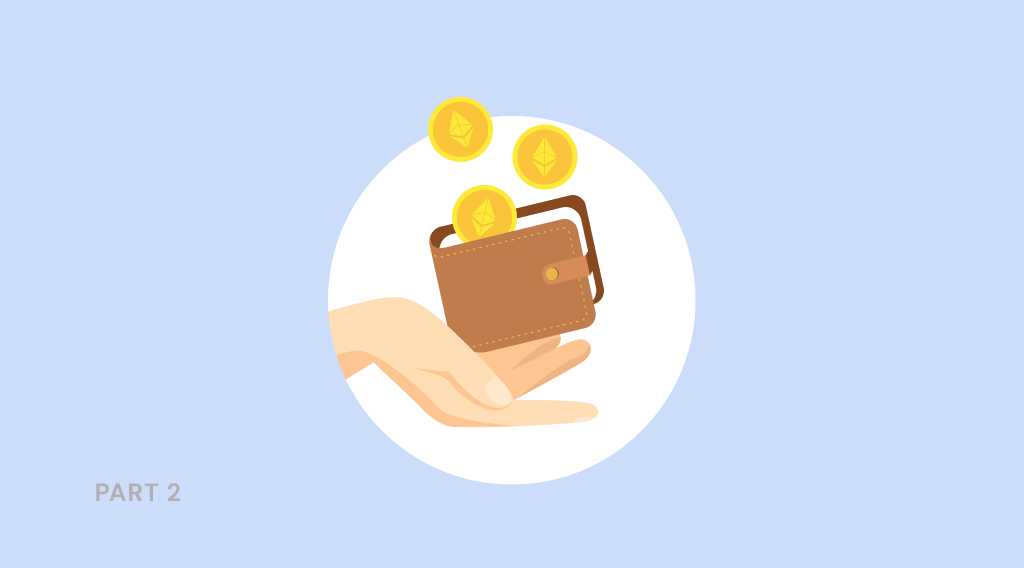 Ethereum is an open-source platform for creating decentralized blockchain-based applications (dApps) powered by smart contracts. The own currency of the platform – Ether – is the second-largest coin by capitalization after Bitcoin.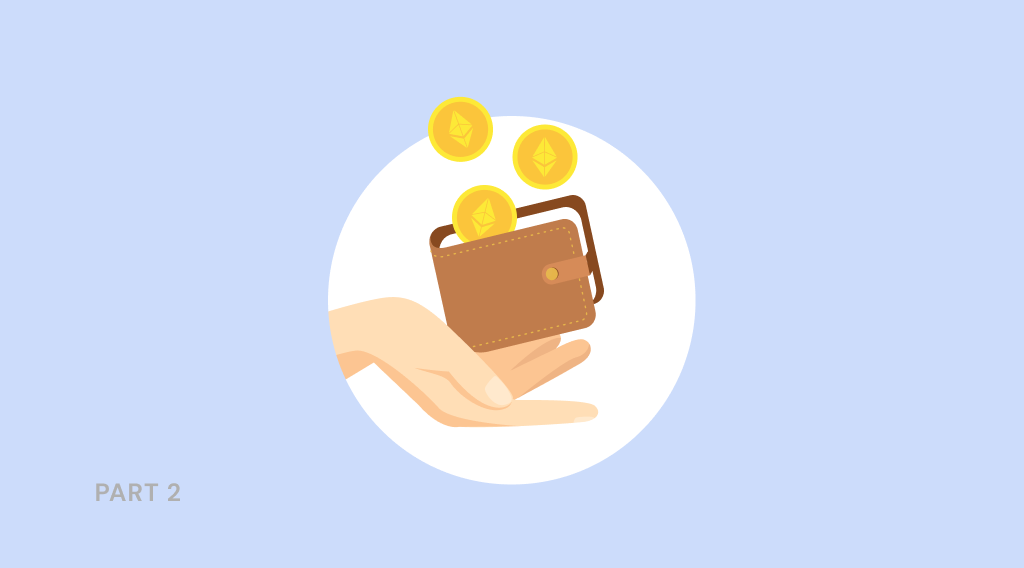 Ethereum's сreator Vitalik Buterin has been working on the project since 2013, a year later its team launched the crowdfunding. The first block in the Ethereum blockchain was created on July 30, 2015.
To make a transaction or perform an operation on the network, users must consume or burn "gas" – this is the inner currency in Ethereum, which is paid as a reward for miners. Gas fees also allow to limit the maximum number of executable commands and do not allow you to create worthless contracts.
The problem of storing cryptocurrencies occurs at the same time as the idea of getting it. The storage must be completely secure, easily accessible, and allow the user to manage their funds quickly. There are a lot of wallets of different types, and each one has its advantages and downsides. We will take a glance at the most popular ways to store and work Ether and ERC-20 tokens.
Mobile Wallets
Trust Wallet
Trust Wallet is an application that allows you to store and transfer cryptocurrencies from your smartphone. The wallet was developed for storing Ether and acquired by Binance in July 2018 and is now the official application for working with the assets of this exchange. Keys are stored locally and protected by a multi-level security system. The wallet does not have access to users' personal information, which means data theft by hacking the platform is not possible. The wallet has built-in protection against copying information from the screen, which can be used to gain access to assets.
For example, a user can't take a screenshot of a seed phrase.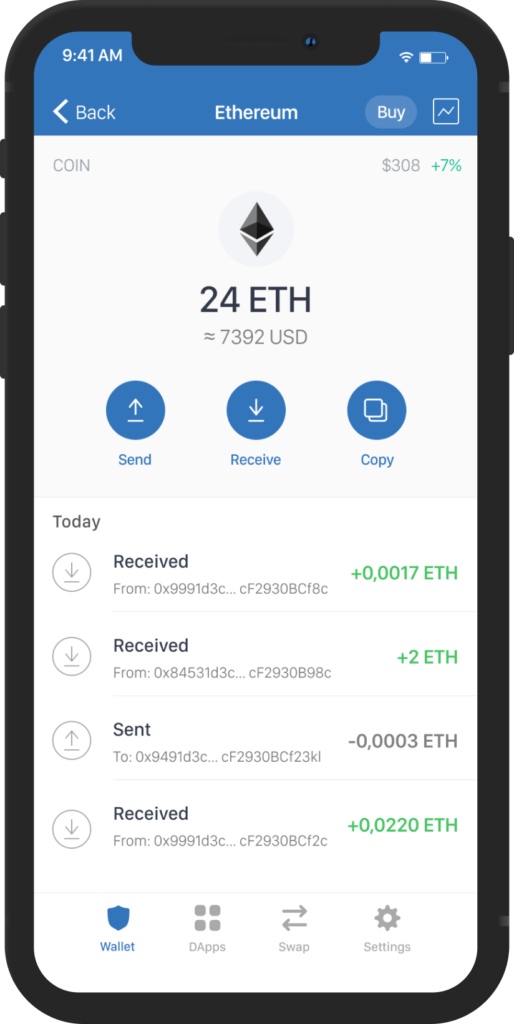 Trust Wallet allows you to work with decentralized applications (dApps). The wallet also provides the possibility to make transactions on decentralized exchanges.
Trust has an intuitive functionality. The Tokens section shows the user's holdings and also the coins that the user would like to keep track of.
It is available now on Android and iOS.
Argent Wallet
Argent – the mobile wallet is available for iOS and Android.
The wallet created based on the Ethereum blockchain allows users to simultaneously store and exchange ERC-20 tokens, purchase them for fiat, while using bank cards, the Apple Pay app and other payment methods. The wallet is easily integrated with the DeFi Protocol. Using Maker and Compound integrations, clients can borrow their assets and earn interest.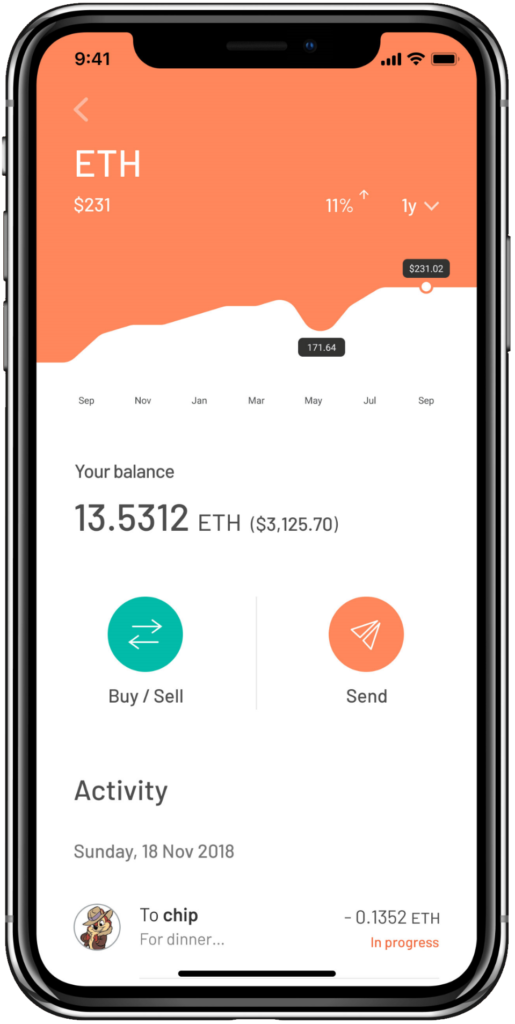 Argent also solves the problem of a mnemonic seed phrase – the user does not have to write it down to restore their funds.
A Guardian is a trustworthy account on the Ethereum blockchain that can approve recovery of the wallet in case of device or password loss. Users can add or remove a Guardian whenever they want.
The client can ask friends or relatives who have the Argent app on their phone to be their Guardian. They can also use a hardware wallet or the Argent Guardian Service, which requires two-factor authentication.
For activation, new users need to get an invitation from another user or get on the waiting list. This wallet is getting quite popular, so being in a queue can take significant time.
Web Plug-In
MetaMask
Meta mask is a plug-in for the Chrome browser for fast payments and transfers on the Ethereum network, as well as for working with cryptocurrency exchanges and DeFi projects. This wallet allows you to run Ethereum dApps directly in your browser without having to download the full Ethereum node. The user can set Gas limit and Gas price in any amount at their preference.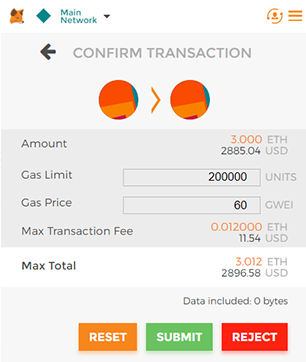 There are also versions for Firefox and Brave browsers.
The plugin can act as a go-between main wallet and web-sites. Client transfers Ether and tokens that they want to actively use to MetaMask, and all other assets stored on the base wallet in safety. This is done to protect the data of wallets and make the work with Ethereum and other tokens convenient and fast.
After installing the plugin, the user must activate it by clicking on the icon to the right of the address bar. The next step is to create a password and write down the seed phrase. MetoMask encrypts all received data and puts it in a special file that only the user has access to.
MetaMask performs all the tasks of regular Ethereum network wallets, conveniently located in your browser and provides a high level of protection for your data.
Multiplatform
Guarda Wallet
Guarda Wallet is a non-custodial, multiplatform, and decentralized wallet for cryptocurrency assets launched in 2017 and registered in Estonia. The wallet is available in 4 versions:
• Web wallet
• Desktop wallet (Windows, Linux or macOS)
• Mobile app (Android, iOS)
• Extension for Google Chrome
Creation of the wallet takes a minute: the user only needs to come up with a password and then save the backup text file.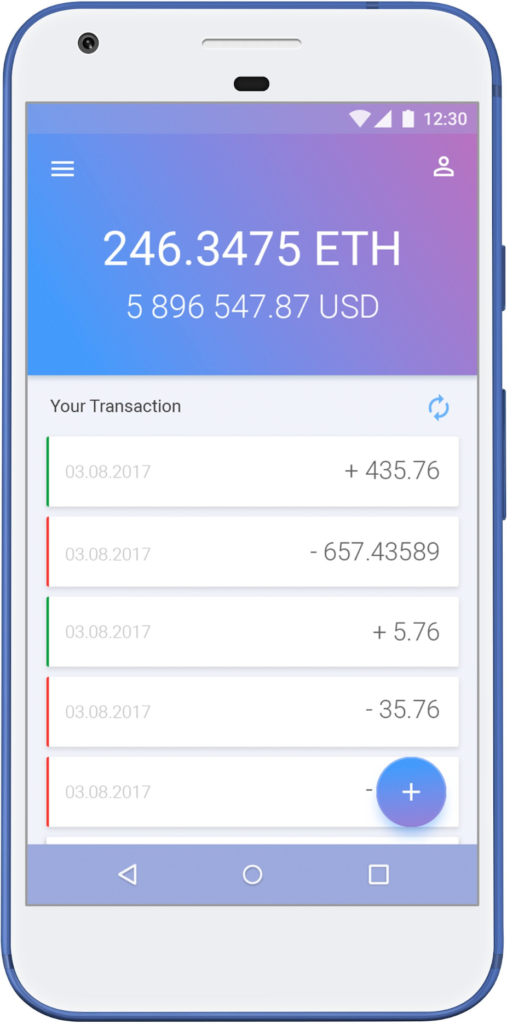 All data processing and public keys generating takes place locally in the browser/app on the device and are not forwarded anywhere. The service does not collect or store information on its servers.
For additional protection, there is also a timeout function: in the settings menu, the user can choose the inactivity period after which the session will expire.
In the mobile app, the functionality is the same as in the browser version, but it does not provide a possibility to buy cryptocurrency using a bank card. To avoid entering a password every time there is an option of a fingerprint authorization.
There is also an extension for the Google Chrome browser that allows not to enter wallet data every time a user needs to make a transaction. Unlike in MetaMask, in addition to ETH and ERC-20 tokens, there are many other cryptocurrencies available in the Guarda Wallet extension.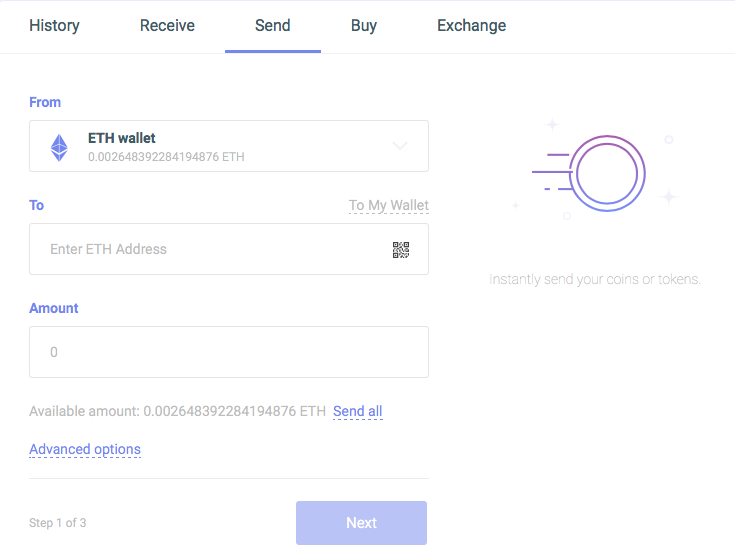 Atomic Wallet
Atomic Wallet is a wallet created with an emphasis on security, anonymity, and decentralization. It was launched in 2017 by Konstantin Gladych, the co-founder and CEO of Changelly.com.
Atomic does not require registration from its users, so the wallet does not store any confidential personal information and does not use intermediaries to manage transactions. User's data is protected by encryption inside the wallet.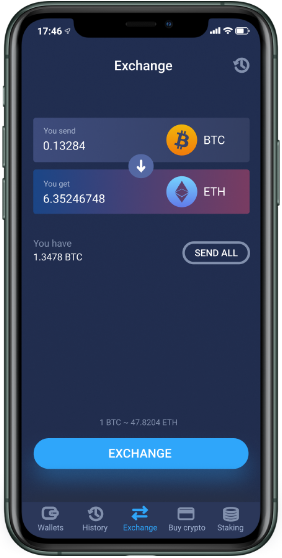 In addition, each user receives a unique mnemonic seed phrase that allows them to control access to the account.
In the process, the program interacts with the blockchains of supported coins. For example, if someone requests their transaction history in the program, Atomic searches for it on the blockchain and then shows it to them, rather than store this potentially confidential information somewhere else.
A distinctive feature of the wallet is the built-in technology of atomic swaps for cross-chain exchanges. At the moment, it is available for three cryptocurrency pairs: BTC, LTC and QTUM.
There are desktop versions for Windows, macOS, Ubuntu, Fedora and Debian operating systems. Mobile apps are available for both Android and iOS.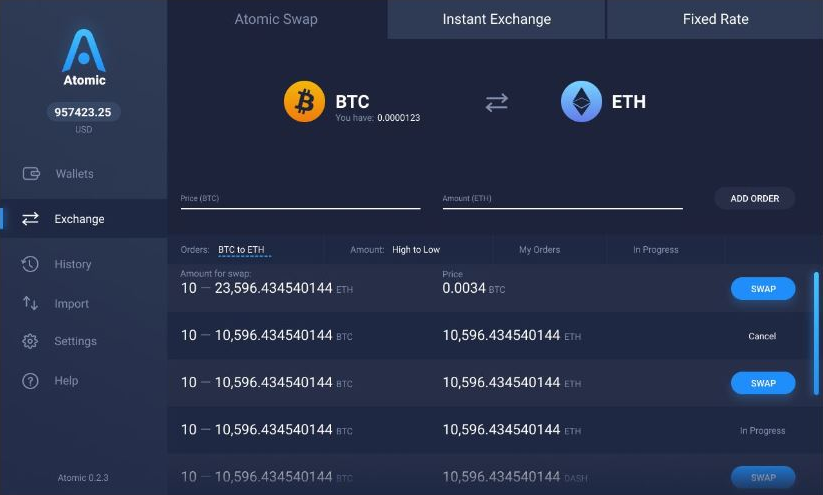 In conclusion
When choosing a wallet, carefully study all aspects and decide what is more appropriate for your goals. Be careful, because frequently, the safety of your assets depends only on your actions. Whatever wallet you choose for your tokens you can always use the StealthEX exchange for instant and unlimited swaps. Follow these easy steps:
✔ Choose the pair and the amount for your exchange. For example BTC to ETH.
✔ Press the "Start exchange" button.
✔ Provide the recipient address to which the coins will be transferred.
✔ Move your cryptocurrency for the exchange.
✔ Receive your coins.
Follow us on Medium, Twitter, Facebook, and Reddit to get StealthEX.io updates and the latest news about the crypto world. For all requests message us via [email protected]
May 13, 2020
Atomic wallet
Ethereum
Ethereum wallet
Guarda wallet
Trust wallet
Recent Articles on Cryptocurrency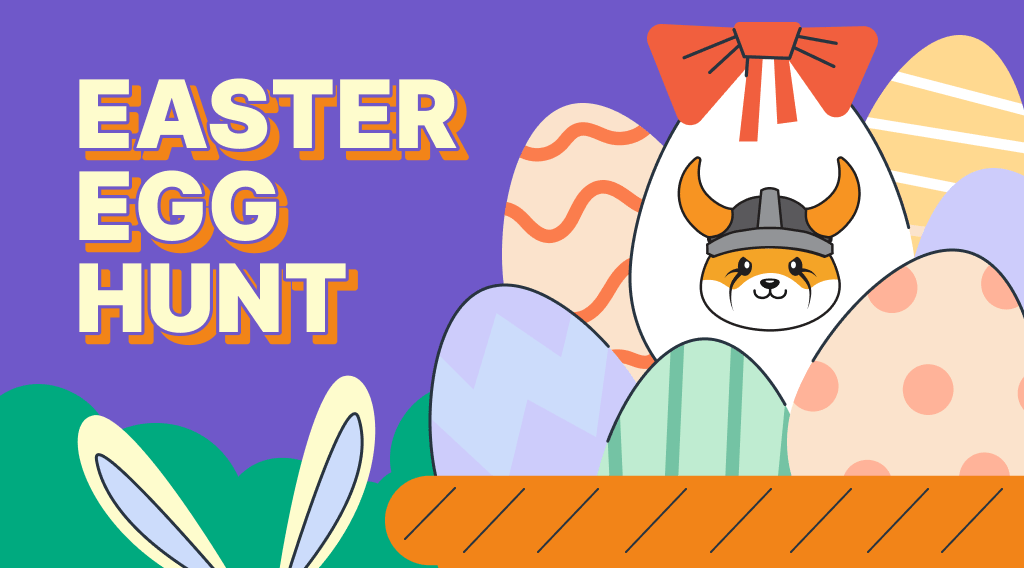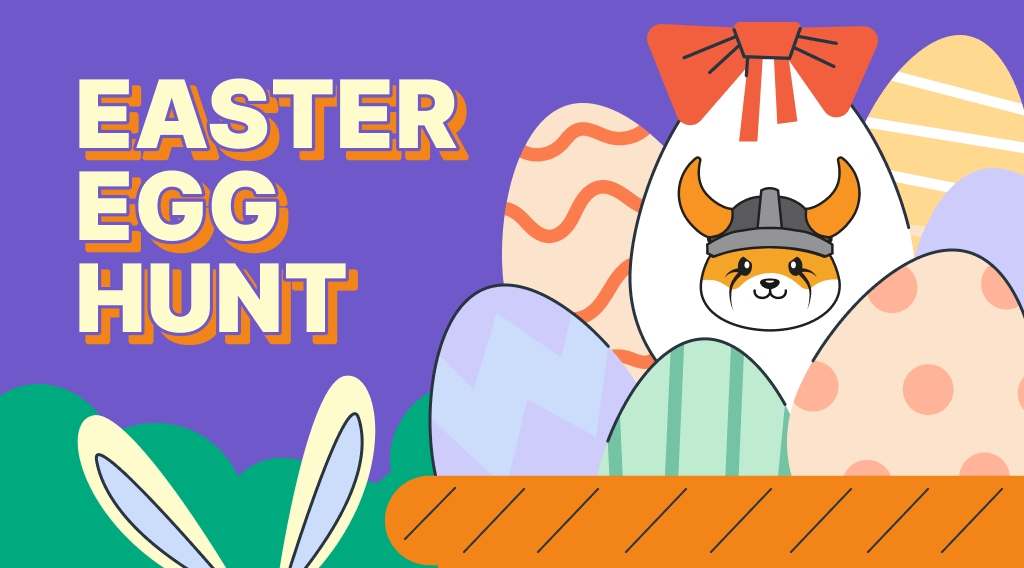 March 30, 2023
Our News
Join StealthEX Easter Egg Hunt & Win from 8M $FLOKI Prize!
Win a share of 8M $FLOKI in Easter Egg Hunt! Solve the secret word & join the fun. Good luck!…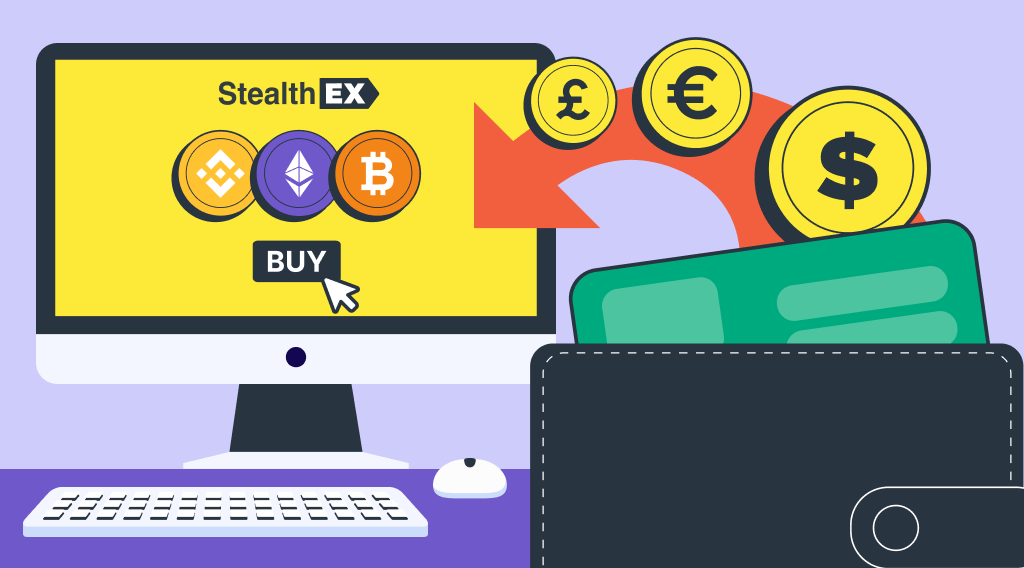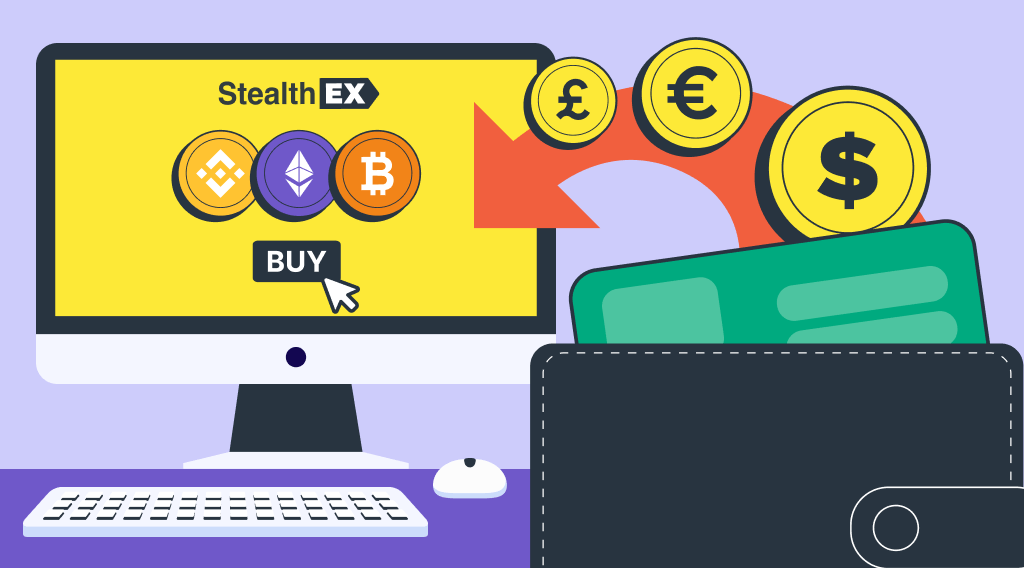 March 29, 2023
Our News
Buy Crypto with Credit Card: Fast & Easy on StealthEX
Buy crypto with a credit card on StealthEX: a secure, user-friendly platform for seamless and convenient transactions.