MATIC Price Prediction: Unveiling Polygon's Growth Potential
November 7, 2023
Price Prediction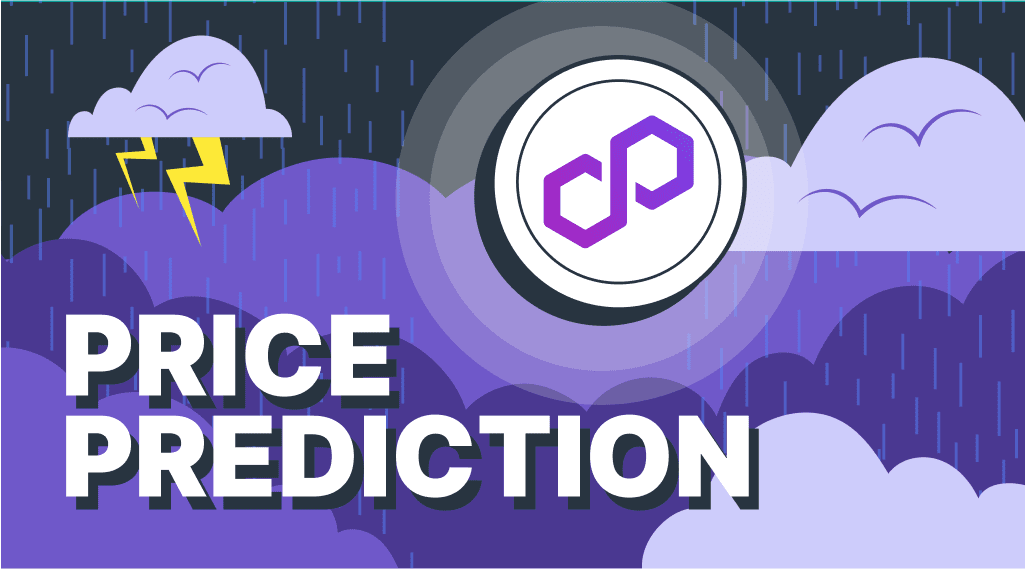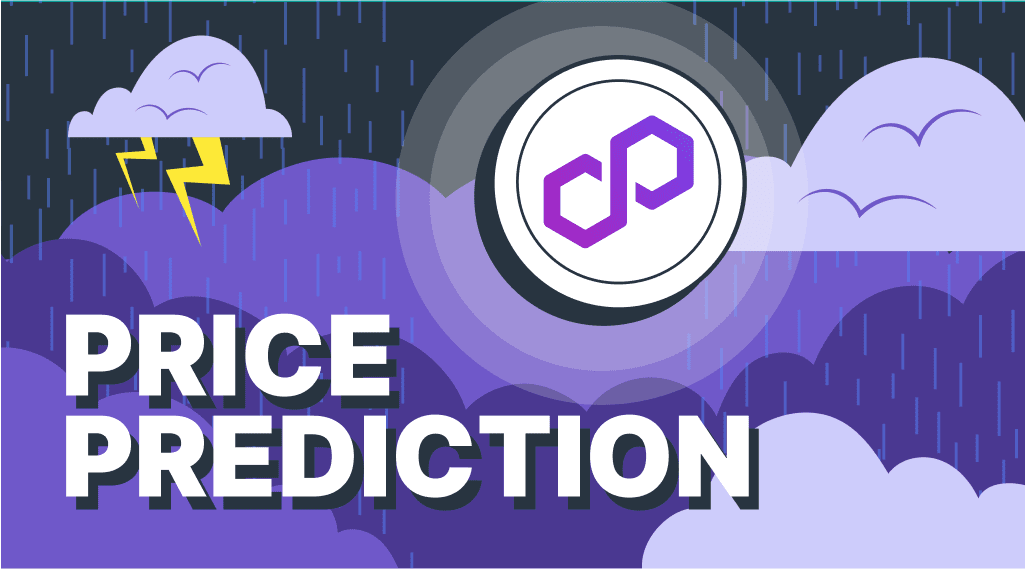 There are many solutions that aim to improve blockchain technology. One of them is Polygon. It is the first well-structured, easy-to-use platform for Ethereum scaling and infrastructure development. Polygon effectively transforms the blockchain into a full-fledged multi-chain system (aka Internet of Blockchains). This multi-chain system is similar to a number of other solutions (such as Polkadot, Cosmos, Avalanche, and many more), however, it combines security, a vibrant ecosystem, and openness. Let's explore Polygon and its token MATIC in detail to see if it can do better on the market. Read more about Polygon MATIC price prediction in the new StealthEX article.
Polygon (MATIC) Overview
| | |
| --- | --- |
| Current Price | $0.72 |
| Market Cap | $6,605,104,411 |
| Volume (24h) | $331,871,426 |
| Market Rank | #13 |
| Circulating Supply | 9,244,691,650 MATIC |
| Total Supply | 10,000,000,000 MATIC |
| 1 Month High / Low | $0.5038 / $0.7432 |
| All-Time High | $1.22 Mar 12, 2021 |
Polygon is a layer-2 solution that works on the Proof-of-Stake consensus mechanism and represents a stack of protocols designed to fix Ethereum's scalability issues. The Polygon network addresses the network's challenges by handling transactions on a separate Ethereum-compatible blockchain.
Polygon returns transactions to the main Ethereum blockchain post-processing. This approach lowers the network load on Ethereum. In doing so, Polygon can speed up transactions and lower transaction costs to less than a cent. In other words, Polygon provides an easy framework for new and existing blockchain projects to build on Ethereum without scalability issues. Since Polygon is compatible with the Ethereum Virtual Machine (EVM), it will be relatively simple to convert over pre-existing applications to use it. This can offer users an experience comparable to Ethereum, but with the aforementioned high throughput and cheap fees.
When it comes to people who stand behind Polygon, they are its co-founder Jaynti Kanani who is the current CEO of Polygon, Sandeep Nailwal, co-founder and chief operating officer, and Anurag Arjun, co-founder and chief product officer. The trio created Polygon in 2017 when the company was started as Matic Network. In 2021, Matic Network changed its name to Polygon.
Polygon (MATIC) Price Chart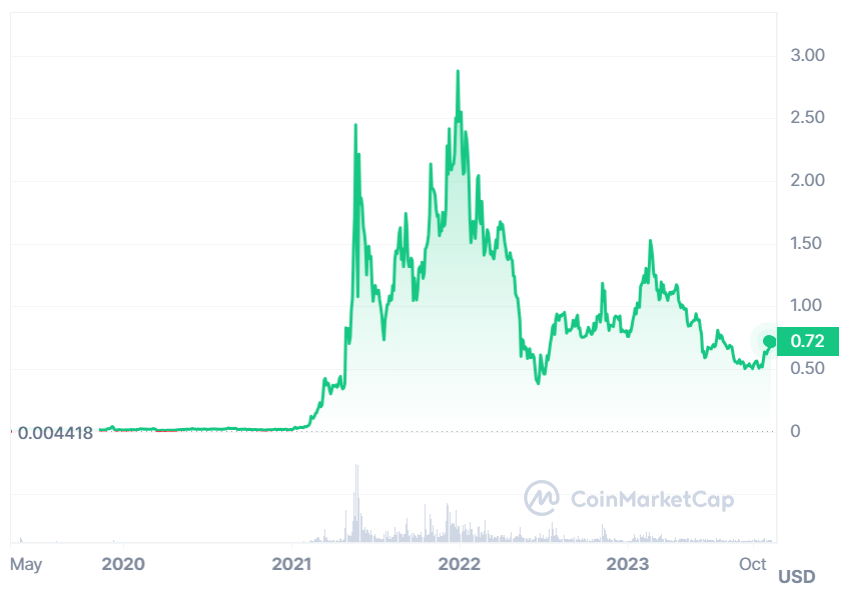 Source: CoinMarketCap, 7 November 2023
Secured & Stand-alone Chains and Future Scaling
The Polygon framework provides support for the two primary kinds of Ethereum-compatible networks, which are known as secured chains and stand-alone chains. A rollup is an example of a secured chain, whereas a sidechain is an example of a stand-alone chain. Both types of chains can be used interchangeably.
Secured chains rely on the foundation of the chain to which they are joined; hence, they are not required to implement their own security model. In contrast, independent chains are responsible for their own security. This indicates that secured chains tend to offer a higher level of protection, whereas stand-alone chains offer greater flexibility to meet specific requirements. Polygon Network is secured by its own group of validators (validator pool), and it must periodically submit checkpoints to Ethereum.
The Polygon platform plans to in the near future offer support for a wider range of scaling solutions, such as zero-knowledge (ZK) rollups, optimistic rollups, and Validum chains. The importance of Polygon ZK rollups has been gaining attention in the crypto domain after the launch of zero-knowledge Ethereum Virtual Machine or zkEVM. ZK Rollups are effective and can combine different off-chain transactions into one on-chain transaction.
Polygon ZK rollup suite helps in removing the necessity for verifying individual transactions through miners on the Ethereum mainnet. Thus, ZK rollups are a critical component for drawing out Ethereum transactions from the main chain to ensure scalability. To top it off, Polygon has come up with many ZK Rollups in its product suites, such as Polygon Zero, Polygon Miden, and Polygon Hermez.
ZK Rollups: Boosting Scalability & Privacy
The scaling solution invented by Polygon solves a number of issues within Ethereum network, including:
Speed. The foremost setback associated with conventional ZK rollups such as zkSync or StarkNet refers to the computational costs associated with the creation of validity proofs. In addition, the ineffectiveness of proof generation mechanisms can help in offsetting the advantages of ZK rollups. On the contrary, the details of Polygon ZK rollups explained that they could effectively reduce the processing cost required for proof generation. Polygon Zero can leverage recursive zero-knowledge proofs to ensure faster transactions.
EVM-compatibility. The introduction of zkEVM is a prominent highlight in the value advantages of Polygon layer 2 blockchains. It can support EVM functionalities for ZK rollups Polygon offers in its product suite. With the exception of zkSync, which launched a zero-knowledge EVM implementation recently, the majority of ZK rollups do not have compatibility with Ethereum. Therefore, Polygon zero-knowledge rollups have a competitive edge over other ZK rollups, which could not introduce promising improvements in Ethereum capabilities.
Cost-efficiency and security. The stack of Polygon ZK rollups has been designed to reduce transaction costs associated with the use of layer 2 blockchains. It does not require expensive or time-intensive validity-proof generation mechanisms. On the contrary, it allows anyone to participate in the Polygon ecosystem while safeguarding security through zero-knowledge proofs.
MATIC: The Essential Token Powering Polygon Ecosystem
MATIC is the native digital cryptographically-secured utility token of Polygon. It is a major component of the ecosystem on Polygon, designed to be adopted for use as the primary token on the network.
MATIC Token is issued as ERC-20 standard-compliant digital tokens on the Ethereum blockchain. In its essence, MATIC is a utility token that functions as the unit of payment and settlement between participants who interact within the ecosystem on Polygon.
MATIC Price Prediction: Experts Foresee Tremendous Growth
Plygon MATIC Price Prediction 2023
DigitalCoinPrice experts think that MATIC will prove to be a worthy investment. According to the website, MATIC's earning potential is +118% in one year.
MATIC Price Prediction 2025
Telegaon experts are quite optimistic about the future of cryptocurrencies in general and MATIC crypto in particular. According to their calculations, MATIC will be rising in price within the next several years. The website's crypto enthusiasts expect that in 2025, the cryptocurrency will reach a maximum of $7.19 (+898%).
Based on DigitalCoinPrice forecasts, the estimated maximum MATIC price in 2025 will reach $2.61 (+262%), while its average price will fluctuate around $2.61 (+242%).
PricePrediction experts also believe that Polygon can be a profitable investment. According to their predictions, MATIC will rise in price to reach a maximum of $2 (+178%) per coin in 2025.
In 2027, MATIC crypto might cost $12.23 (+1,598%) per coin at its highest point.
MATIC Price Prediction 2030
According to DigitalCoinPrice, by the year 2030, MATIC price will rise even more and reach $7.5 (+941%) at its peak.
Telegaon experts think that in 2030, MATIC crypto price may reach a maximum of $22.34 (+3,002%), a new all-time high for MATIC.
Plygon Price Prediction 2040-2050
When it comes to long-term forecasts, Telegaon gives a sneak peek into what the future might bring for MATIC crypto. The cryptocurrency market is highly volatile, however, Telegaon provides a number of long-term predictions for a variety of cryptocurrencies. The website's experts believe that in 2040, MATIC will see a new price level with $50.89 (+7,000%), which is a new record level for any cryptocurrency, while in 2050 the coin's price will reach the ultimate all-time high with $94.78 (+13,000%).
MATIC Coin Technical Analysis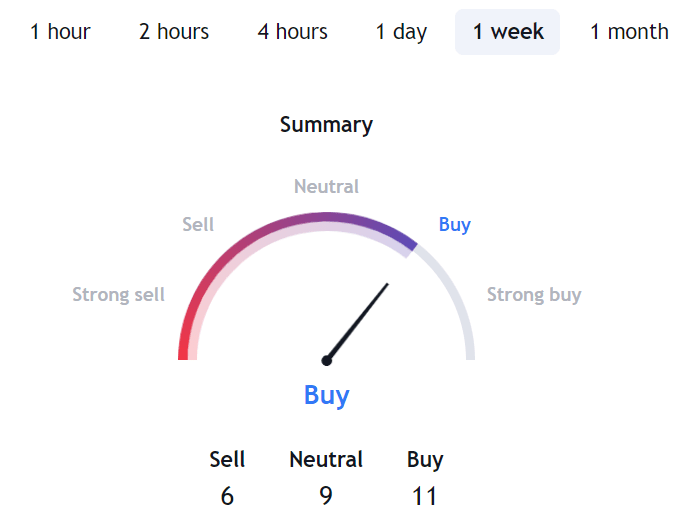 Source: Tradingview, Data was taken on November 7
Is MATIC a Good Investment?
MATIC token has been a popular choice for crypto investors over the past few years. Cryptocurrency users consider Polygon a good investment for several reasons. The project could become the main layer-2 solution of choice for Ethereum. The team is strong and ambitious, and they aggressively pursue exceptional partnership opportunities. The project offers solutions to problems that Ethereum users have been complaining about for years. Over time, Polygon has proven to be reliable. It's also worth noticing that Polygon regularly goes through audits, which is a sign of a strong project.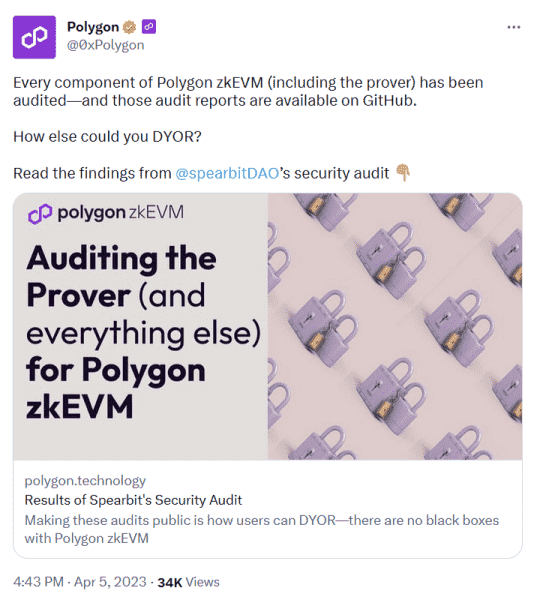 Polygon Labs is actively developing the project, and the company's Twitter account is full of technical updates and news.
In addition, Polygon entered the Top-10 cryptocurrencies and ranked 9th on CoinMarketCap. All this makes MATIC token an attractive investment, with many believing it hasn't reached its ultimate all-time high yet.
Where and How to Buy MATIC Coin?
StealthEX is here to help you buy MATIC coin in case you made up your mind. You can do this privately and without the need to sign up for the service. Our crypto collection has more than 700 different coins and you can do wallet-to-wallet transfers instantly and problem-free.
Just go to StealthEX and follow these easy steps:
Choose the pair and the amount you want to exchange. For instance, ETH to MATIC.
Press the "Start exchange" button.
Provide the recipient address to transfer your crypto to.
Process the transaction.
Receive your crypto coins.

Follow us on Medium, Twitter, Telegram, YouTube, and Publish0x to stay updated about the latest news on StealthEX.io and the rest of the crypto world.
Don't forget to do your own research before buying any crypto. The views and opinions expressed in this article are solely those of the author.
crypto price prediction
Matic
Polygon
Polygon MATIC
price analysis
Recent Articles on Cryptocurrency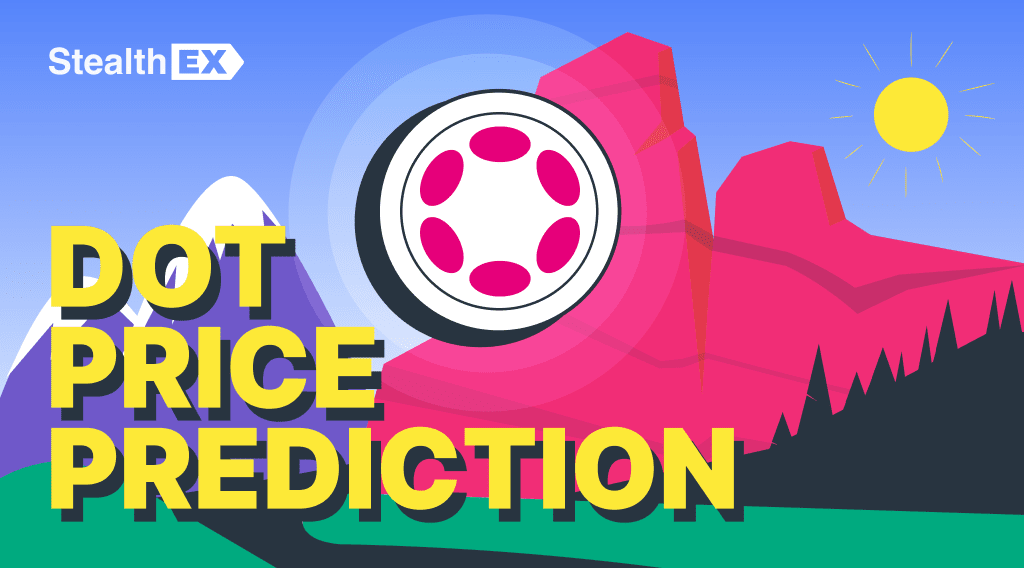 November 29, 2023
Price Prediction
Polkadot (DOT) Price Prediction: Will DOT Coin Reach $1000?
According to the long-term Polkadot price prediction by the end of 2030, the DOT price may rise to $195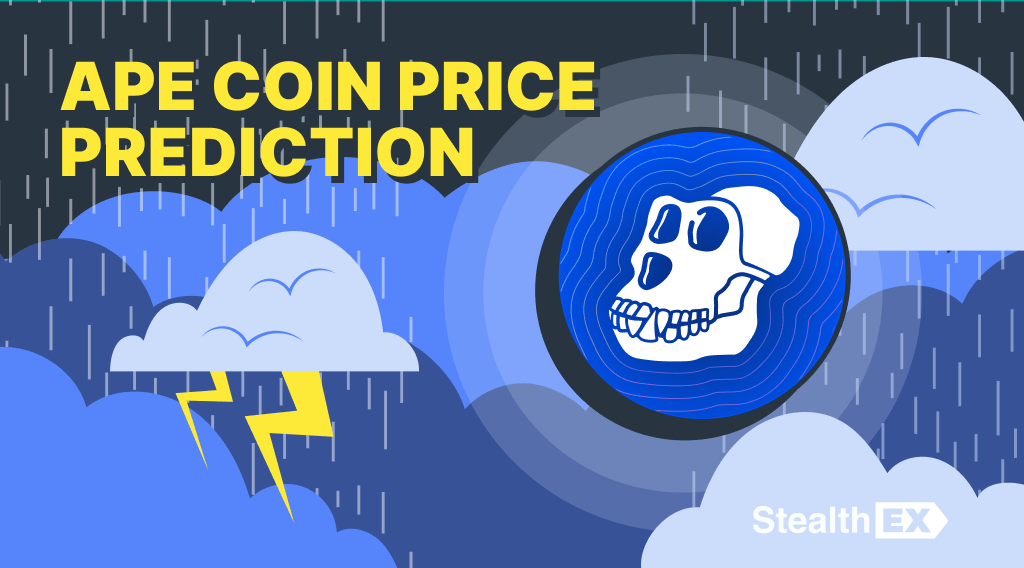 November 29, 2023
Price Prediction
ApeCoin Price Prediction: Is APE Coin a Good Investment?
According to the long-term ApeCoin price prediction by the end of 2030, the APE price may rise to $250