Monero Magic: A Journey Through XMR Wallets and Services
May 22, 2023
Crypto World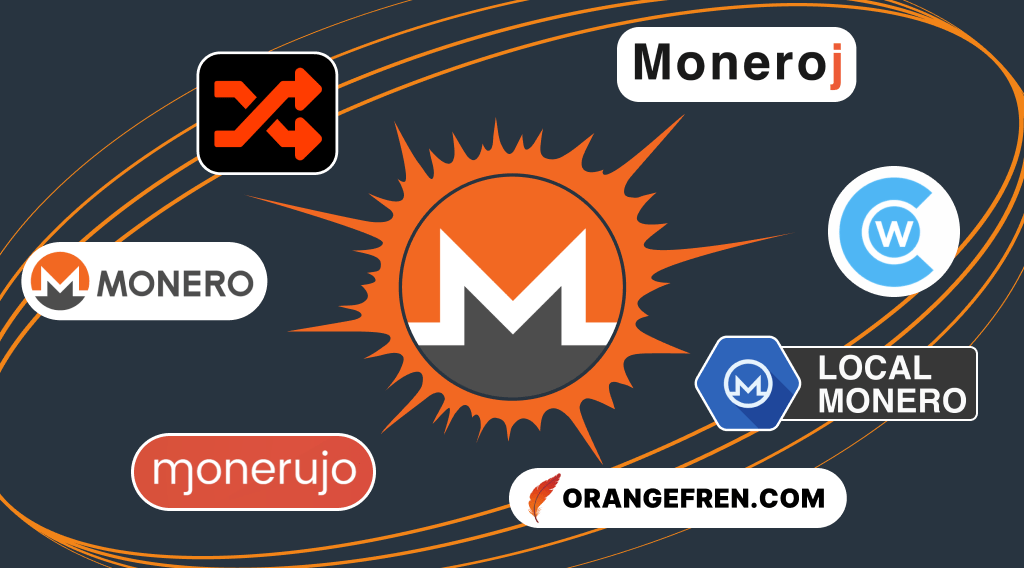 The world is becoming less and less private. Governments are planning to introduce CBDCs and thus control citizens, and what's more, some global powers are imposing negative regulations that stifle innovation. Bitcoin blockchain was supposed to be the solution, but it is too transparent to give us a sufficient degree of anonymity. However, some cryptocurrencies give us more freedom, and one of them is the privacy coin Monero. Two weeks ago, we wrote an article about XMR, explaining what this cryptocurrency is, how it works, its privacy features, and so on. Today we will look at the best services and Monero wallets available on the market! So, let's get started!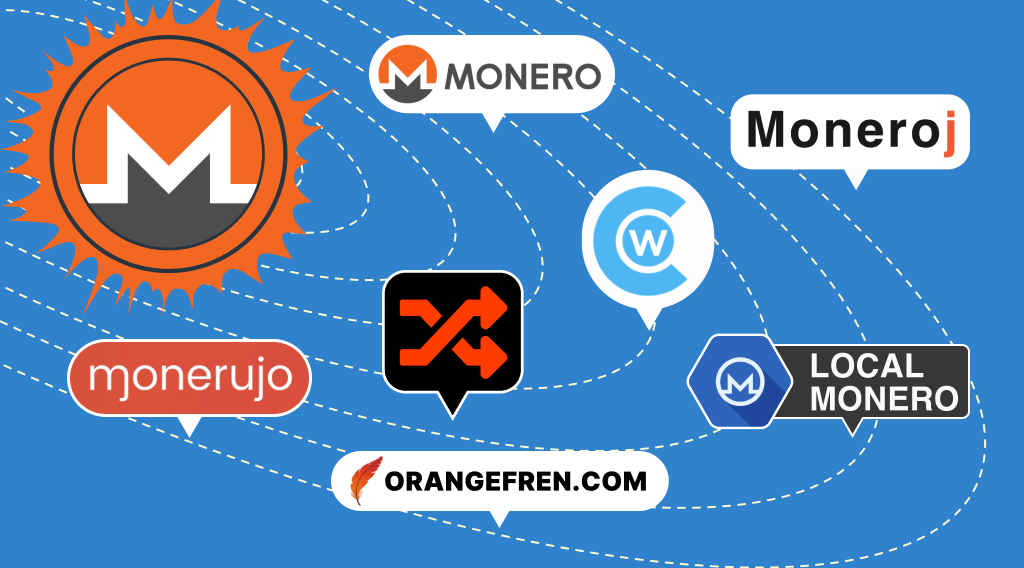 Quick Reminder of What Monero Is
Before we get into the best Monero wallets and services, let's briefly remind you what XMR coin is and why Monero gives us so much privacy.
Monero was originally named Bitmonero, the same as Bitcoin in Esperanto. After a few days, the community decided to shorten the name. Monero is the first fork of the Bytecoin currency based on the same CryptoNight protocol. Developers corrected bugs in the Bytecoin code and shortened the time between blocks from 2 to 1 minute (this was later increased back to 2 minutes while increasing the block reward).
Privacy of transactions is very important to Monero developers. Unlike other currencies based on the CryptoNight algorithm, transaction addresses are hidden, making it extremely difficult to find senders and recipients. The developers have also implemented a system of confidential transactions called RingCT which allows the amount contained in the transfer to be hidden as well.
Monero, like Bitcoin, is mined using the Proof-of-Work method, while the CryptoNight algorithm, unlike SHA256, allows for more efficient mining utilizing the CPU and GPU. Also, Monero privacy is much higher than in Bitcoin, where by knowing the transaction number, we can see the transaction amount and its sender and receiver.
An important difference is also the dynamic adjustment of the block size in Monero (in Bitcoin, it is fixed), which significantly speeds up the transfer of transactions and allows the algorithm to adjust the fee dynamically.
For more general information on Monero, see our other article published two weeks ago: Monero Unmasked: Privacy & Untraceability in the Crypto World.
Getmonero – The Main Monero Website
Germonero is the main website of the Monero project. You'll find all the information about the project – from the roadmap through various tools (such as the Monero Wallet GUI), ending with multiple tutorials. On Getmonero, you can connect with the project community, find Monero mining information, or set up a full node.
In short, Getmonero is a compendium of knowledge regarding the project. If you are interested in XMR, this is the place where you should start your adventure.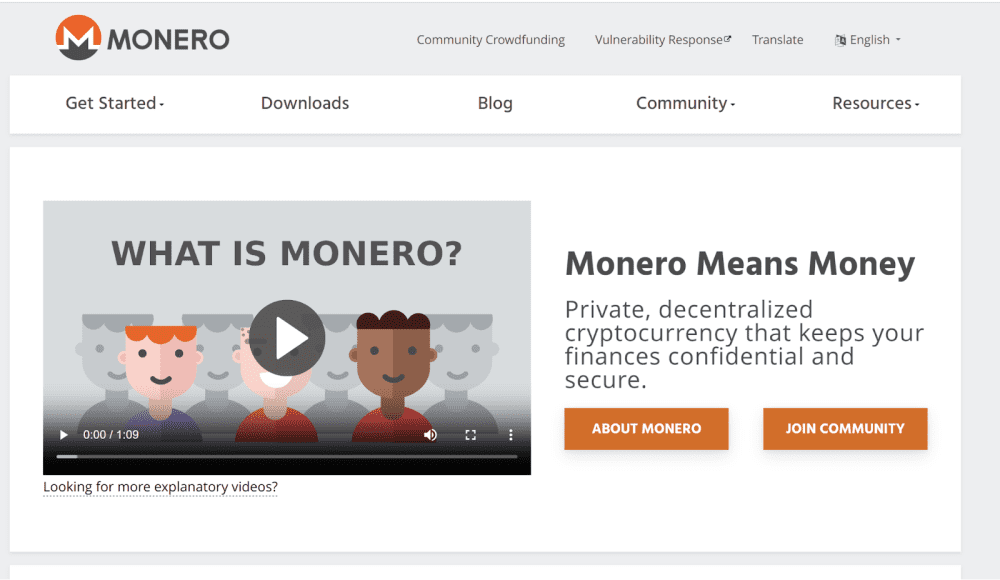 Localmonero – P2P Marketplace for Monero
Localmonero is a P2P marketplace for Monero, where you can anonymously buy or sell privacy coin in peer-to-peer mode (exchanging directly with another user). This marketplace does not require passing KYC verification, and it supports different payment methods – from classic bank transfer to Western Union.
Localmonero.co is a secure open-source service that has very good reviews. If you want to buy your first Monero anonymously, this is one of the best places.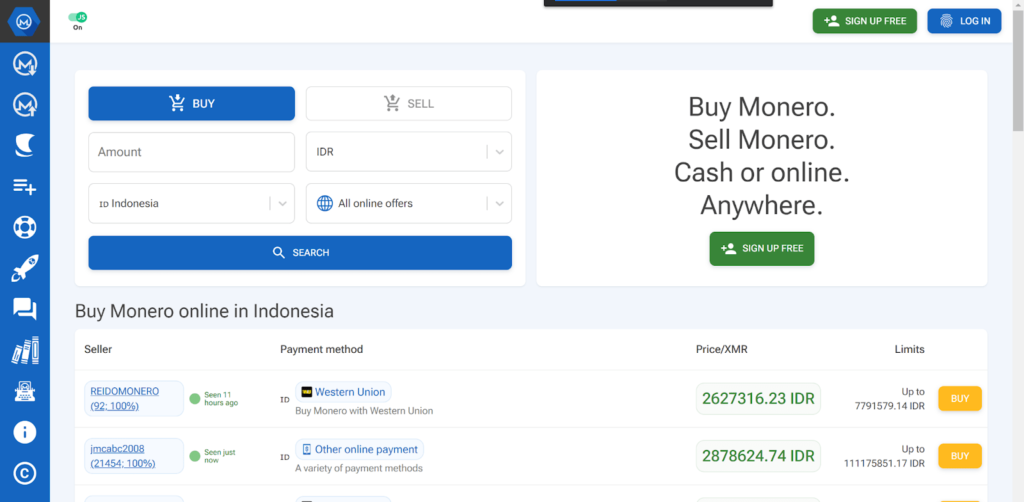 Monero GUI Wallet – The Best Monero Wallet
Monero GUI Wallet is the best Monero wallet currently available. It has two modes: simple and advanced. The former is great for less technical users. The second, on the other hand, is created for more experienced investors who want full control over their funds.
Monero GUI Wallet is available for Windows, Linux, and macOS devices. Moreover, it is compatible with hardware wallets such as Ledger and Trezor.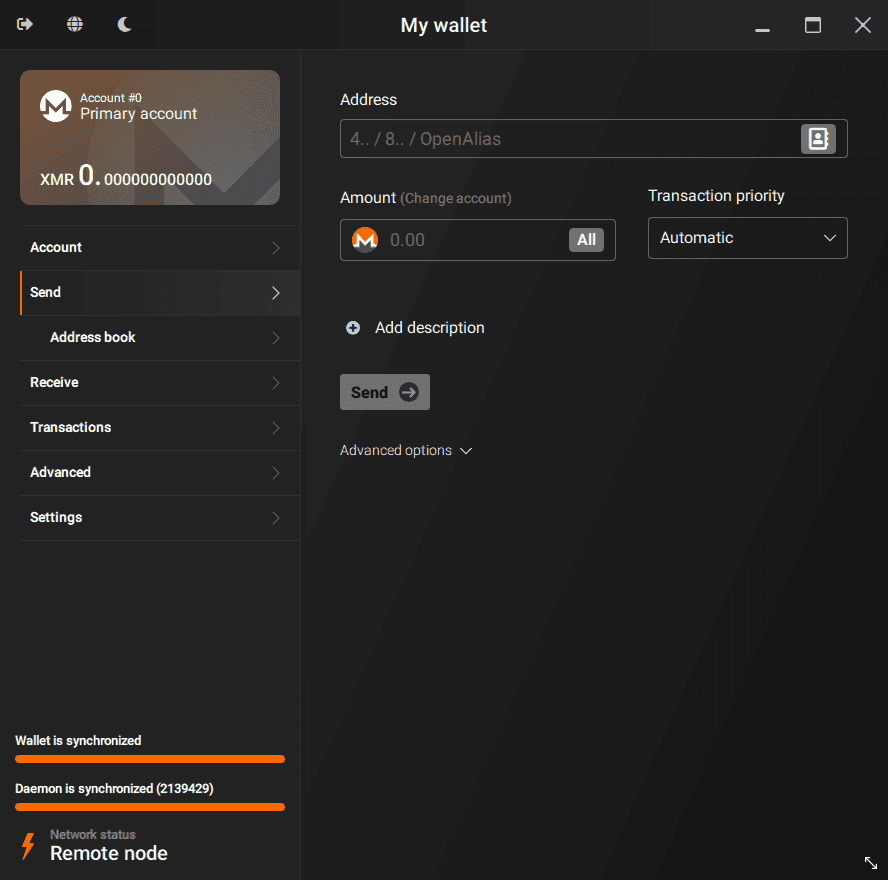 Feather Monero Wallet – Simplest Monero Wallet
Feather Monero Wallet is a simple desktop Monero wallet that runs on Linux, Tails, Windows, and macOS. It is an open-source project, which means its code is available on GitHub.
In general, the wallet has a very simple interface, making it a great solution for novice Monero investors looking for more privacy. Nevertheless, because it also provides a set of features that it par with the official CLI, it is also suitable for those more experienced users.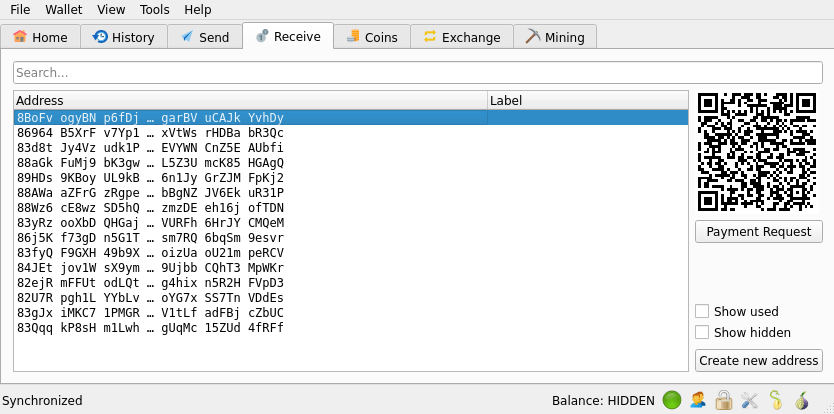 CakeWallet – The Best Mobile Wallet for Monero
CakeWallet is the best self-custodial mobile wallet for Monero. What does this mean? That the user has full control over their XMR, as they are given private keys. CakeWallet is available for both Android and iOS users. Nevertheless, some time ago, the developers also released a desktop version of CakeWallet, which can be run on macOS and Linux (for the moment, only in the beta version).
Monerujo – The Best Monero Wallet for Android
Monerujo is the best Monero wallet dedicated exclusively to Android users. Like the wallets above, it, too, is open-source. So what sets it apart from its competitors? By using the SideShift.ai service, Monerujo allows you to transfer privacy coins directly to addresses on the Bitcoin network. Everything happens in the background, and there is no need for cross-chain bridges.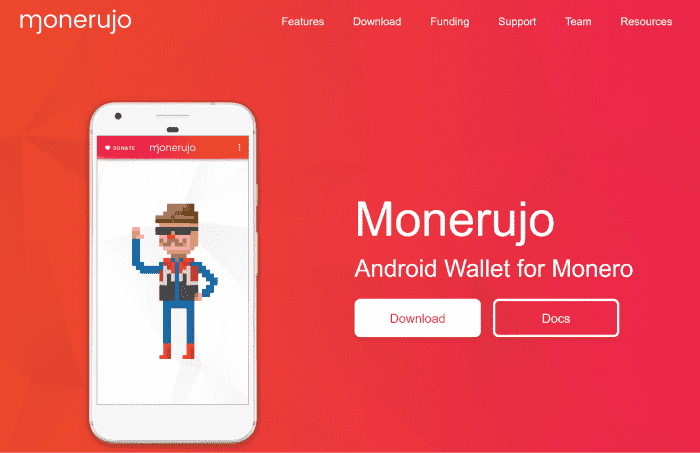 Moneroj – A Website Explaining the Advantages of Monero
Moneroj is a website dedicated to Monero, where you will find all the advantages of XMR described. Moreover, its team also prepares free reports on adoption, specifically information on monthly transactions, acceptance among sellers, etc. The site also allows you to make simple Monero swaps using Trocador.app (StealthEX is a partner of both Trocador and Moneroj).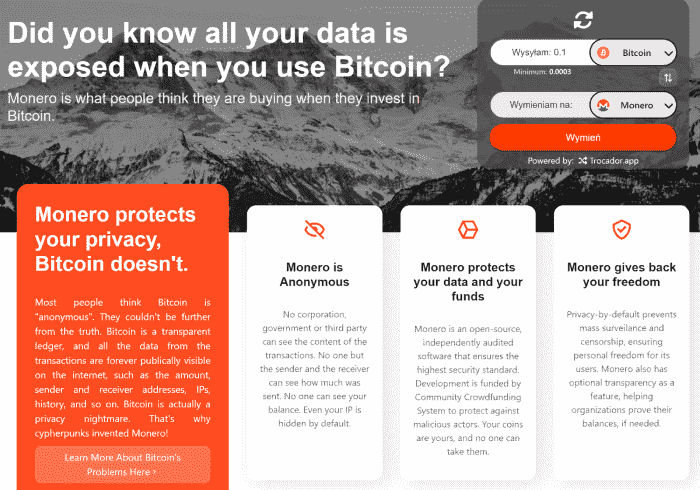 Trocador – Quick and Simple Monero Swaps
As we mentioned with Moneroj, TrocardorApp allows you to make quick and simple Monero swaps. To swap cryptocurrencies, you only need mouse clicks. Trocador supports dozens of assets, from Bitcoin and Ethereum to stablecoins and smaller altcoins.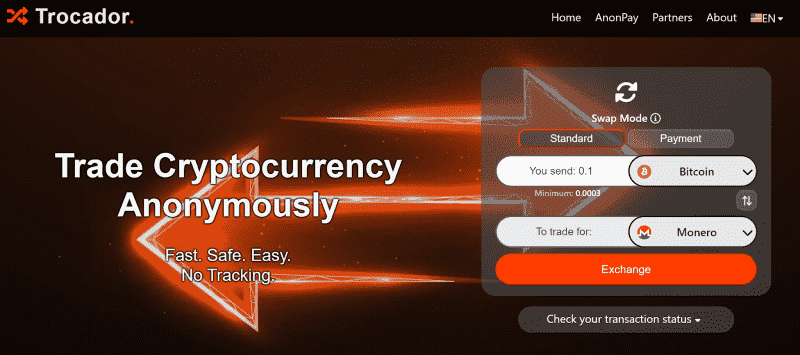 OrangeFren – Find the Best Monero Exchange Rate
OrangeFren is a platform that collects data on XMR rates on various crypto exchanges in different currency pairs. You must select the cryptocurrency you want to convert to Monero (or vice versa) and click "Find Best Offer". You will then be shown XMR prices from the best to the worst on various exchanges. OrangeFren is also partner of StealthEX.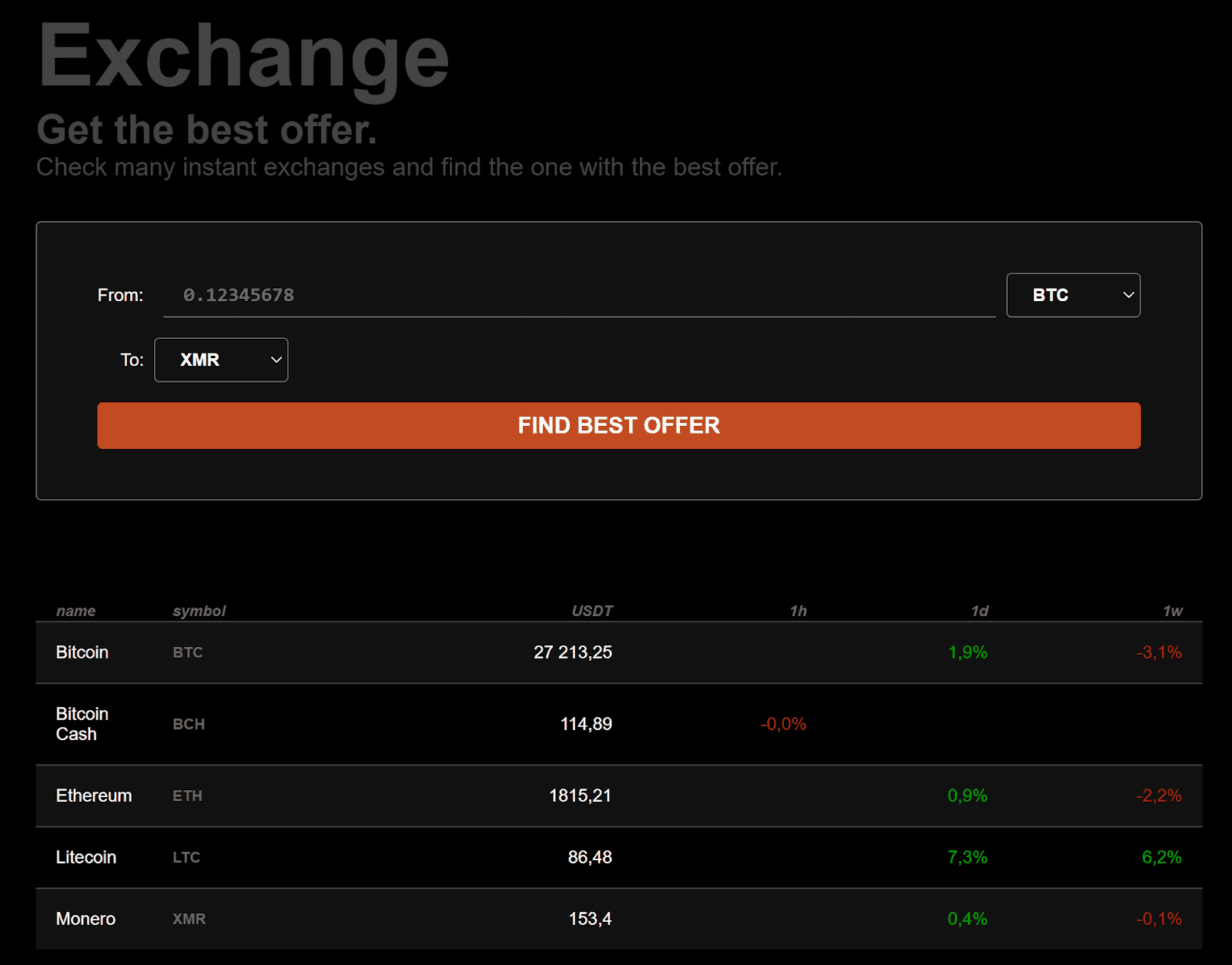 Summary
The world is becoming less private, and cryptocurrencies can give us a dose of freedom. One way to be more anonymous is to use the privacy coin Monero (XMR). This is a relatively "old" project, around which quite an ecosystem of products and services has already formed. From Monero wallets, to cross-chain bridges or aggregators, to classic DEXes.
---
StealthEX is here to help you buy Monero (XMR). You can do this privately and without the need to sign up for the service. Our crypto collection has more than 1000 different coins and you can do wallet-to-wallet transfers instantly and problem-free.
Just go to StealthEX and follow these easy steps:
Press the "Start exchange" button.
Provide the recipient address to transfer your crypto to.
Process the transaction.
Receive your Monero coins.

Follow us on Medium, Twitter, Telegram, YouTube, and Publish0x to stay updated about the latest news on StealthEX.io and the rest of the crypto world.
Don't forget to do your own research before buying any crypto. The views and opinions expressed in this article are solely those of the author.
BTC to XMR
Monero
Monero wallet
Monero XMR
XMR
Recent Articles on Cryptocurrency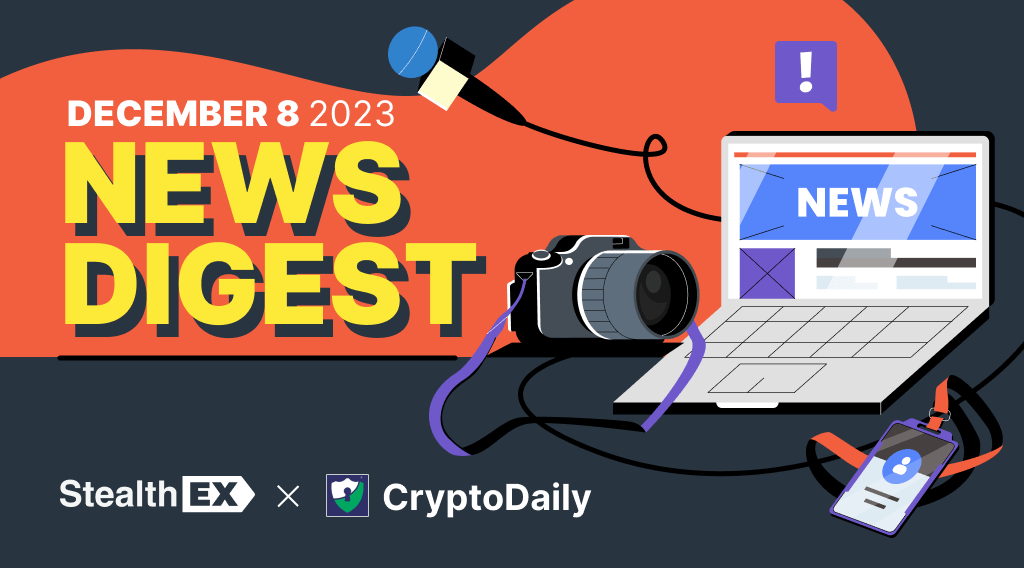 December 8, 2023
Crypto World
StealthEX & CryptoDaily: Weekly Crypto Insights
Explore key cryptocurrency developments and trends in StealthEX's insightful weekly roundup, in partnership with CryptoDaily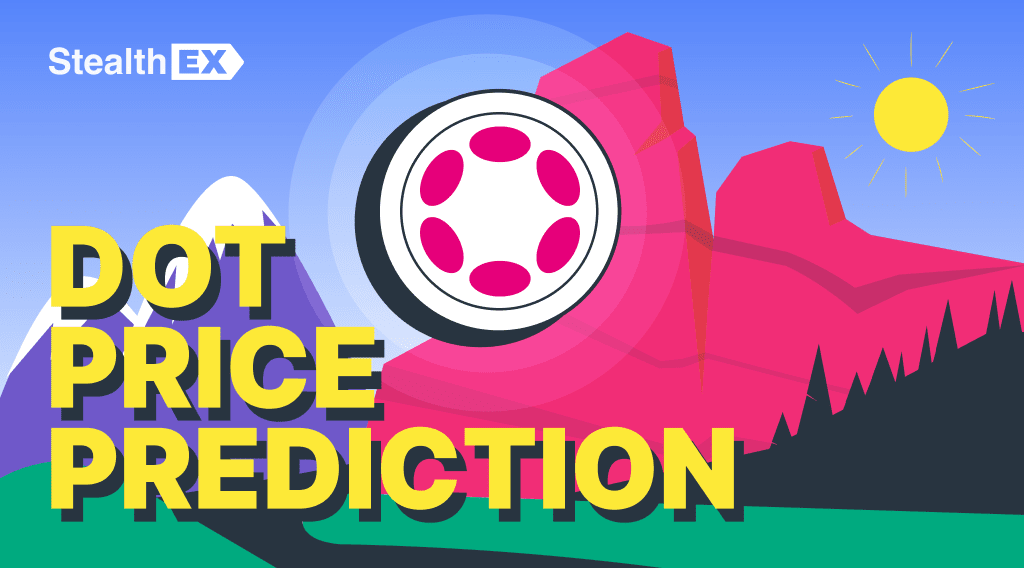 November 29, 2023
Price Prediction
Polkadot (DOT) Price Prediction: Will DOT Coin Reach $1000?
According to the long-term Polkadot price prediction by the end of 2030, the DOT price may rise to $195