Top-20 Most Expensive NFTs: Explore the Digital Art Revolution Now!
July 4, 2023
Investment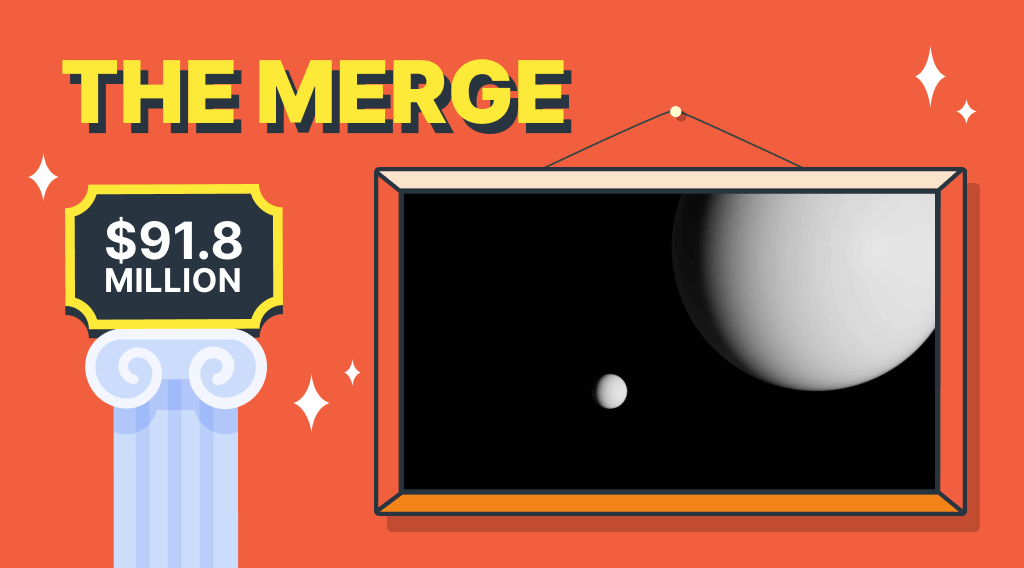 Non-fungible tokens (NFTs) appear to be appearing everywhere these days, from art and music to collectibles. Are NFTs, however, worth the money or the hype? Some analysts believe they are a bubble that will burst, similar to the dot-com euphoria. Others feel that NFTs are here to stay and will forever revolutionize investment. In this article, we'll take a look at the most expensive NFTs on the market.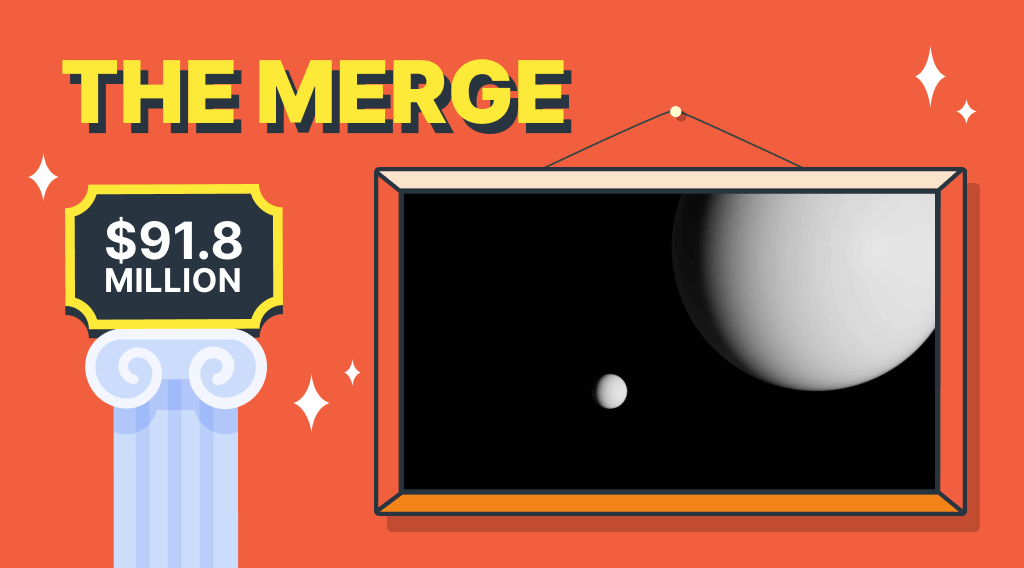 What Exactly Is an NFT?
An NFT is a digital asset that can include art, music, in-game goods, videos, and other media. They are purchased and traded online, frequently using cryptocurrency, and are typically encoded using the same underlying software as many cryptos.
NFTs, both cheap and expensive ones, are mostly sold on NFT marketplaces. These platforms allow people to store and display their NFTs, plus sell them to others for cryptocurrency or money. Some NFT marketplaces also allow users to mint their NFTs on the platform itself. In exchange for a fee, the NFT marketplace will typically handle the transfer of an NFT from one party to the other. Each NFT marketplace has its own system for how it operates. The types of NFTs available, fees, payment options, permitted blockchains and other rules will depend on which one you use. The most popular NFT marketplaces include OpenSea, SuperRare, Nifty Gateway, etc.
Despite the fact that NFTs have been present since 2014, they are gaining popularity as a popular means to buy and sell digital artwork. The market for NFTs alone was approximately $41B in 2021, which is approaching the total value of the worldwide fine art industry. And speaking of expensive NFTs, here are our Top 20 most expensive non-fungible tokens on the market that were sold for a staggering amount of money.
20 Most Expensive NFTs Ever Sold
1. 'Merge' by Pak – $91.8 Million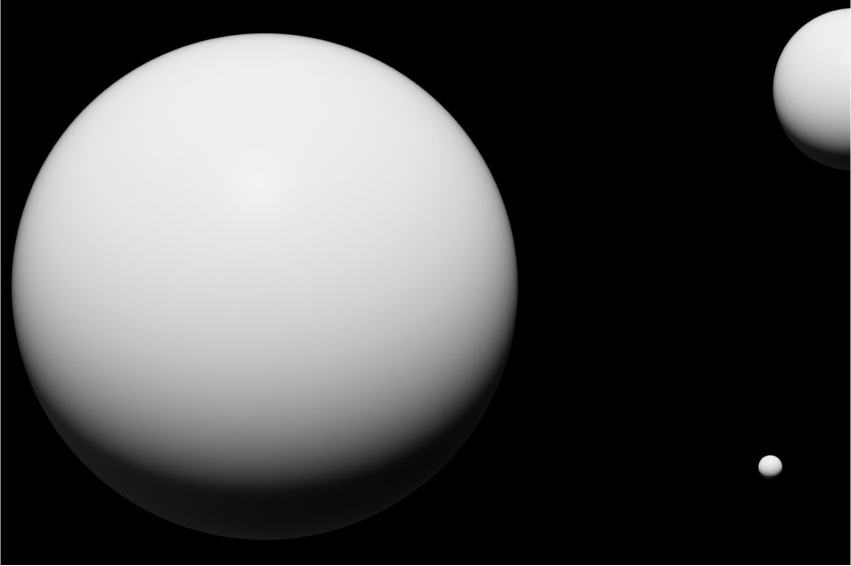 In December 2021, The Merge, a digital artist Pak's latest masterpiece, fetched US$91.8M on Nifty Gateway, with 28,983 collectors purchasing 312,686 total units of mass, also known as an NFT.
According to Nifty Gateway, a renowned NFT marketplace, the price was a record for a public sale of an artwork by a live artist. The Merge was available as an open edition (the inverse of a limited edition). Buyers could buy any number of tokens for $575 each, with the price increasing by $25 every six hours. The tokens sold for a total of $91.8M at the end.
2. 'Everydays' by Beeple – $69.3 Million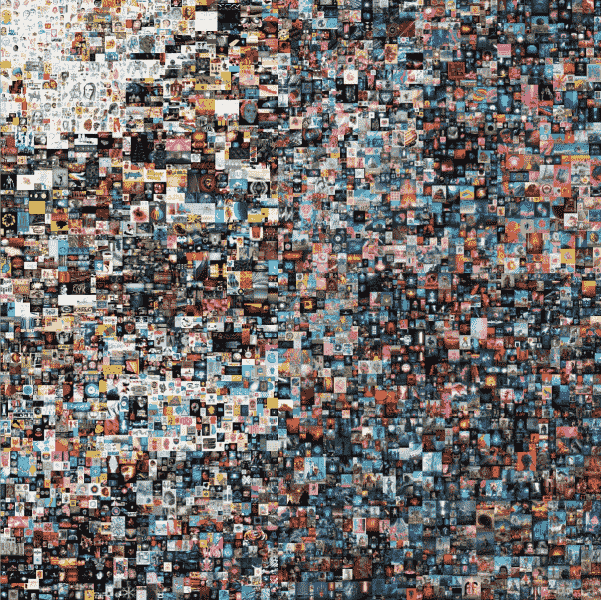 "Everydays: The First 5,000 Days" by Beeple, a 41-year-old illustrator called Mike Winkelmann from Wisconsin, was a collage of 5,000 images the artist made over as many days and it sold for a staggering price in March 2021.
"5,000 Days" had not yet surpassed $15M in the Christie's auction with 30 minutes to go, but a frenzy of last-minute bids drove its price rising. Bidding for the two-week online auction began at $100. Even with rising interest in NFTs, the $69.3M price tag is significantly higher than market players anticipated. It also exceeds the previous price tag for another Beeple work, $6.6M was paid by a bidder for a 10-second video.
3. 'Clock' by Pak – $52.7 Million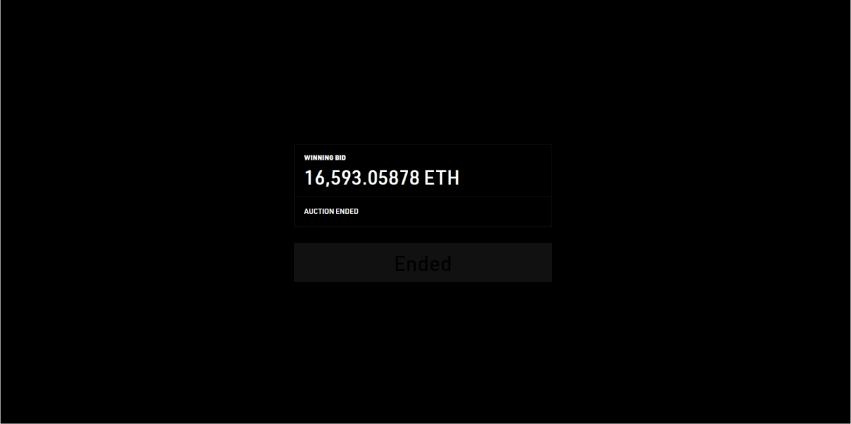 In February, 2022, AssangeDAO, an organization whose primary aim is to fight for the liberation of Wikileaks founder Julian Assange, won the bid for Assange and Pak's Clock NFT. The work was sold for 16,593 ETH ($52.7M), making it one of the most expensive works of art ever created.
The expensive NFT depicts a timer, which counts the number of days Assange has spent in prison. It was curated as part of Pak & Assange's Censored collection, which also featured a dynamic open edition.
4. 'HUMAN ONE' by Beeple – $28.98 Million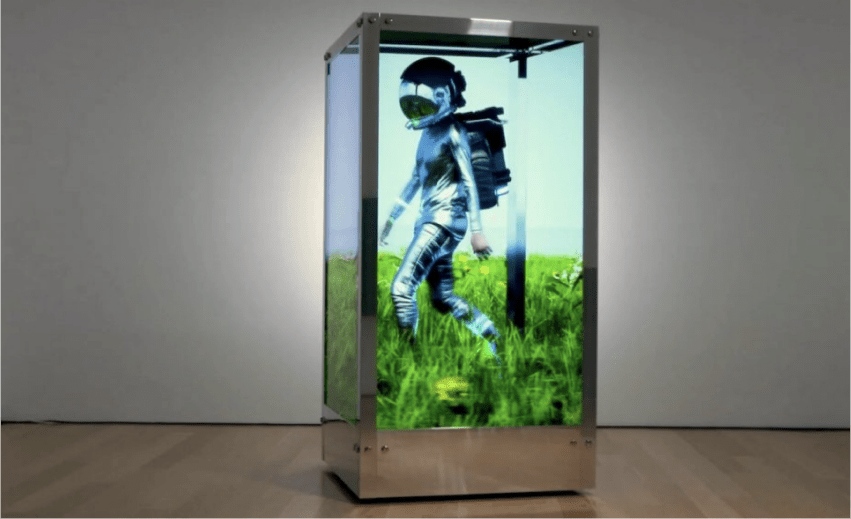 In November 2021, HUMAN ONE by Beeple was sold for little under $29M, including buyer's costs. The NFT was combined with a physical sculpture that featured a dynamically changing generative work of art. It's a 'kinetic video sculpture' made of polished aluminum metal and a mahogany frame, with four digital screens that show a loop of an astronaut walking through various locations.
The NFT that accompanied the sculpture depicted an astronaut traveling across various landscapes, which changed depending on the time of day. In HUMAN ONE, Beeple also left hints for people to uncover in order to unlock more NFTs. The piece was acquired at Christie's 21st Century Evening Sale in New York by Swiss entrepreneur Ryan Zurrer.
5. CryptoPunk #5822 by Larva Labs – $23.7 Million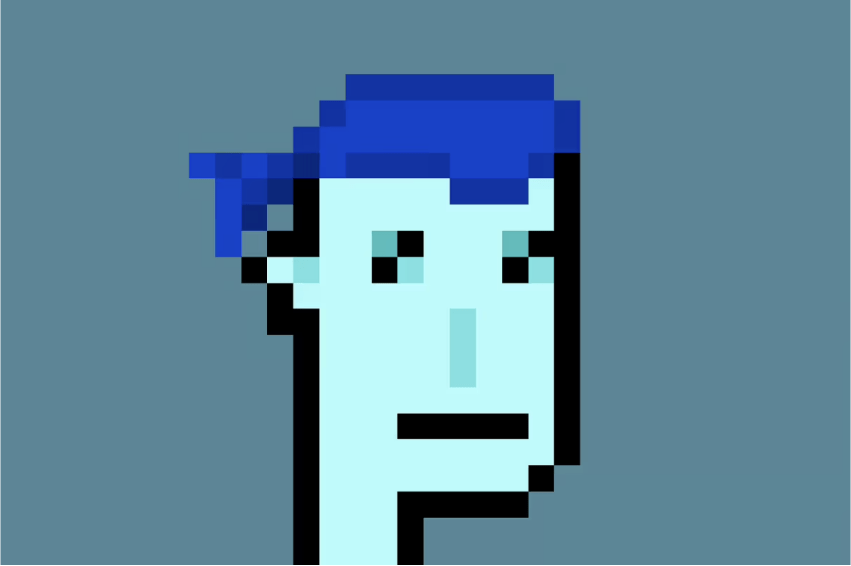 In February, 2022, a CryptoPunks NFT was sold for a record-breaking 8,000 ETH (approximately $23.7M). Punk #5822, one of only nine Aliens in Larva Labs' renowned CryptoPunks collection, was sold to Deepak Thapliyal, the CEO of Bitcoin infrastructure business Chain. The businessman acknowledged his purchase shortly after by tweeting a photo of the Punk.
Launched in 2017 by two Canadian software developers under the company Larva Labs, the project was inspired by the London punk scene, cyberpunk movement, and electronic dance music artist Daft Punk. The CryptoPunks project's intellectual property rights have since been acquired by Yuga Labs.
This NFT series collection includes other pieces that were sold at record-breaking auctions:
CryptoPunk #5217 – $5.44M, 30 July, 2021
CryptoPunk #8857 – US$6.63M, 18 September 2021
CryptoPunk #3100 – US$7.67M, 11 March 2021
CryptoPunk #4156 – US$10.26M, 10 December 2021
CryptoPunk #7523 – US$11.75M, 11 June 2021
CryptoPunk #5822 – US$23.7M, 13 February 2022
6. 'Right-Click and Save As Guy' by XCOPY – $7.09 Million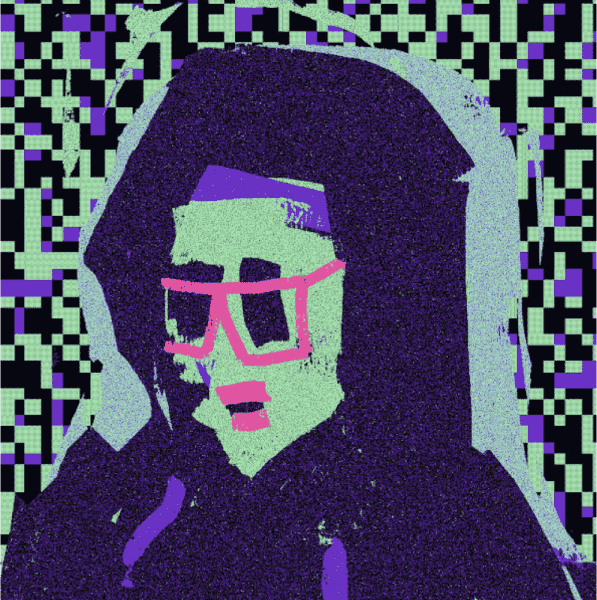 One of the most well-known NFT performers is XCOPY. The artist, who wishes to remain unidentified, is likely most known for his 'Right-click and Save as guy' NFT, which sold for a stunning $7.09M on December 10th, 2021, making it one of the top ten most valuable non-fungible tokens.
This NFT, which is a GIF, is meant to be a tongue-in-cheek parody of those who double the NFT space and claim that an NFT can simply be right-clicked and downloaded to attain 'ownership.' Rapper Snoop Dogg bought this NFT via SuperRare Labs, alongside another one of Xcopy's NFTs – Some A******.
7. 'Ringers #109' by Dmitri Cherniak – $6.92 Million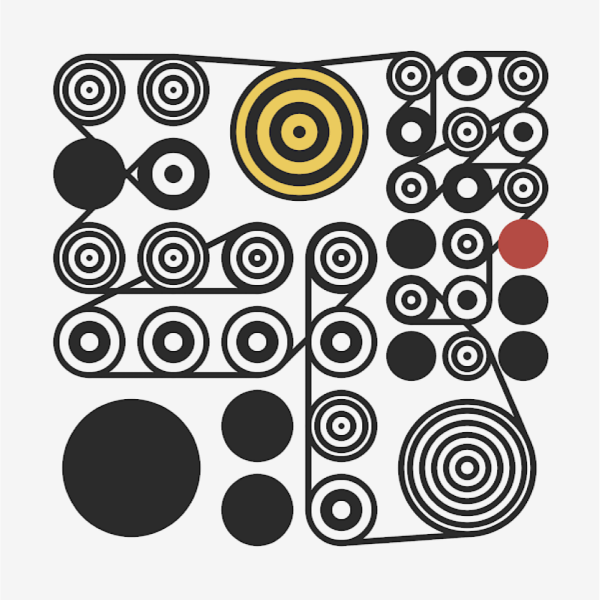 Ringers #109 was sold in October 2021 for $6.9M, setting a record for the Art Blocks collection. AKIRA, a NarcissusGLRY co-founder, stated that they purchased the NFT for $550 in March 2021, only to sell it for a 2.2 million percent gain seven months later.
The Ringers collection consists of 1,000 generative NFTs, each derived from a unique transaction hash and generated in Javascript. Art Blocks has almost 99,000 Art Block NFTs, and since this record-breaking sale, the rest of the collection has seen a significant increase in popularity.
8. 'CrossRoad' by Beeple – $6.6 Million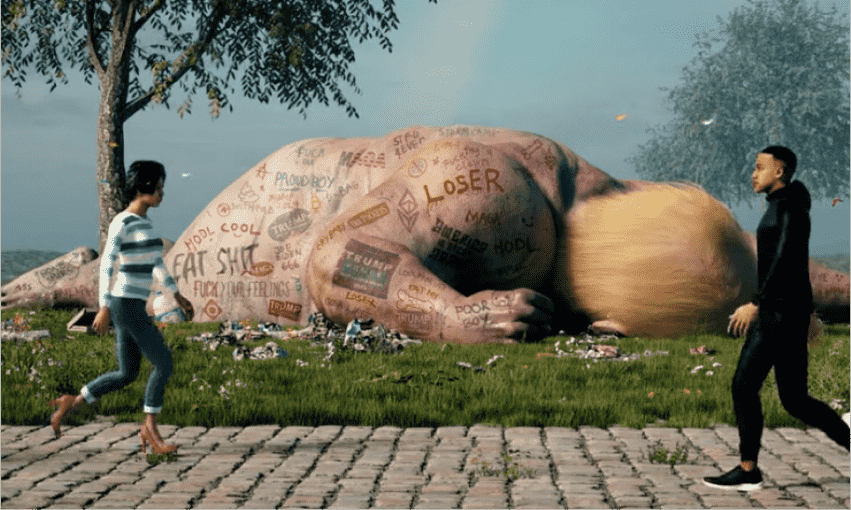 An NFT created by acclaimed digital artist Beeple has been resold for $6.6M. The NFT, titled 'Crossroad,' depicts former President Trump lying in a heap after losing the 2020 presidential election. Crossroad was part of Beeple's first NFT sale on Nifty Gateway, a digital art platform and marketplace owned by crypto exchange Gemini.
Crossroads was purchased by Twitter user Pablorfraile. The buyer used Nifty Gateway's art buying services to remain anonymous. If a user wishes to make a purchase on Nifty Gateway without disclosing their identity, they can contact the platform and request that it negotiate a deal with the seller on their behalf.
9. 'Perspective' by Ross Ulbricht – $6.2 Million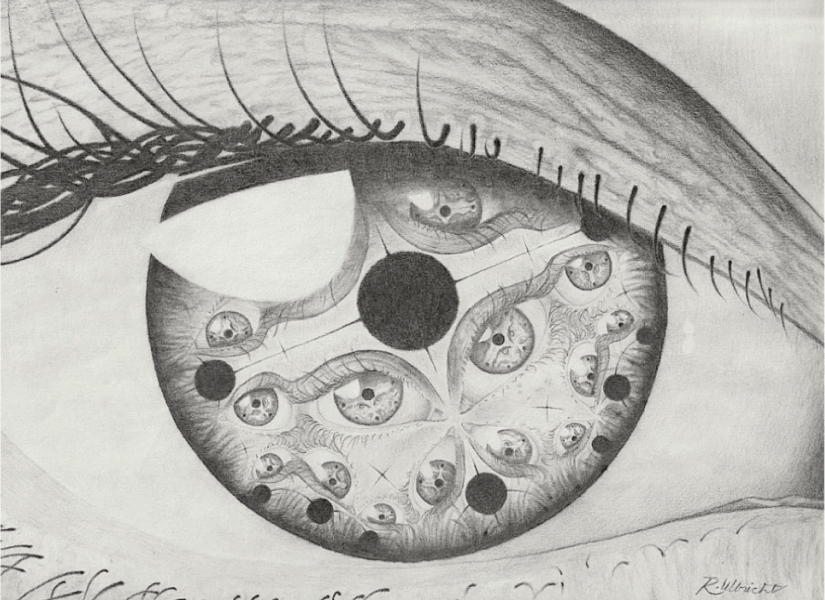 Ross Ulbricht, the alleged founder of the dark web marketplace Silk Road, sold his first NFT, a pencil sketch artwork named Perspective, for $6.2M at an auction launched at Art Basel Miami via the SuperRare platform.
Ulbricht was convicted and is serving a life sentence for offenses related to his Silk Road network, where users purchased and sold drugs, fraudulent identity documents, and other illegal products – often with Bitcoin. The NFT was purchased in 2021 by 'FreeRossDAO', a decentralized autonomous organization dedicated to freeing Ulbricht from prison, advancing prison reform and 'protesting the injustices of the American prison system.' Established on December 2, the DAO raised 2,836 ETH ($12.2M) from over 4,000 global contributors in support of the effort, which was subsequently used to secure the landmark NFT from Ulbricht.
10. 'A Coin For the Ferryman' by XCOPY – $6.03 Million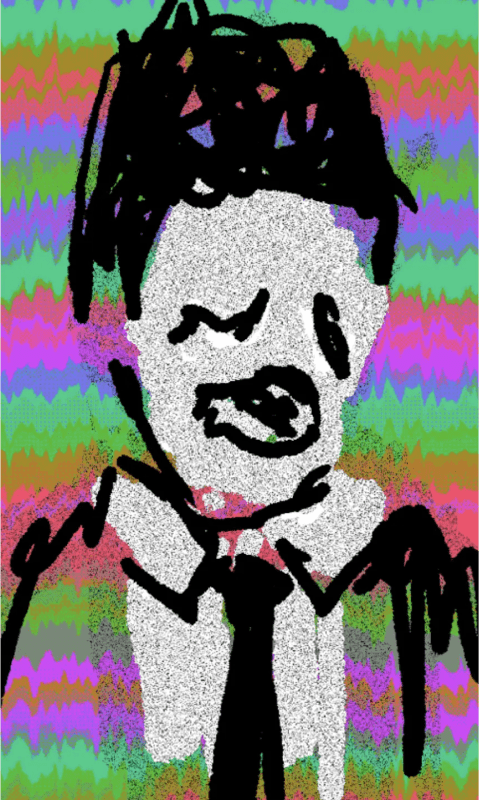 An early NFT by famed crypto artist XCOPY sold on SuperRare for 1,330 ETH, or approximately $6.03M at today's pricing. The one-of-a-kind piece, titled 'A Coin For the Ferryman,' was created in 2018 and is one of the artist's earlier works. The London-based artist is regarded as a pioneer in the crypto art sphere, with a heritage dating back to 2017. He has been producing work online in some capacity since 2010, starting with a humble Tumblr blog on which he posted GIFs and other experimental art, many of which resemble his present day works that have elements of darkness with intricate patterns and shapes.
The item had not been sold since SuperRare user @0xclipse purchased it directly from XCOPY in 2018 for 0.5 ETH (about $139 at the time).
11. 'Ocean Front' by Beeple – $6 Million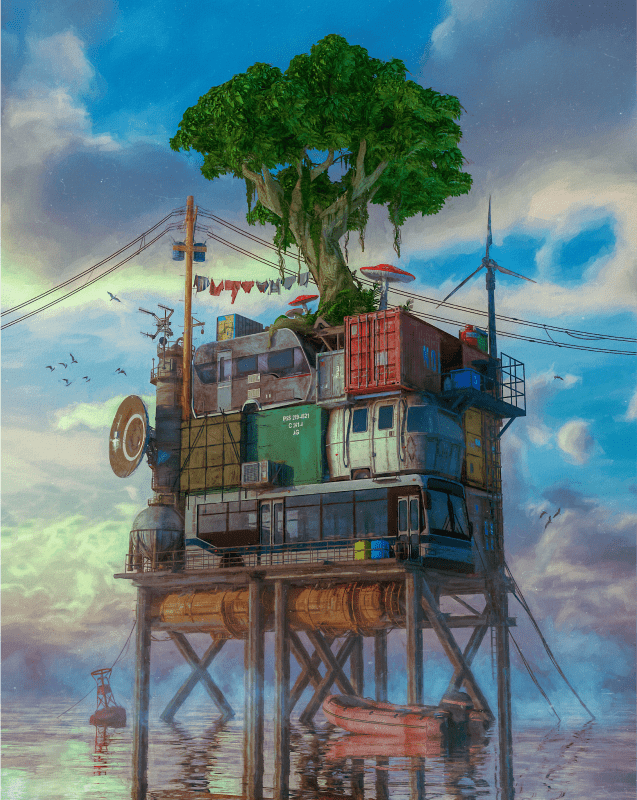 NFT artist Mike Winkelmann also known as Beeple has sold yet another artwork for $6M. His work, an NFT dubbed 'Ocean Front' and aims to speak to the current earth's climate change challenge, and it features a tree sitting on an image of trailers and shipping containers sitting atop a platform on an ocean floor.
The NFT was part of The Carbon Drop collection, offered by the Open Earth Foundation – a non-profit harnessing blockchain technology and NFTs to bring climate change awareness to the digital art space. The collection included eight unique 'carbon negative' NFTs inspired by the Earth and climate crisis.
12. 'All Time High in the City' by XCOPY – $6.2 Million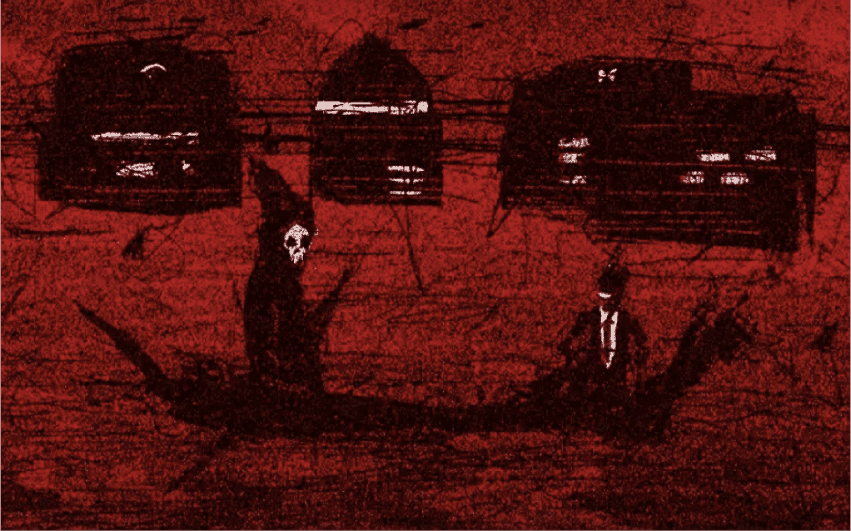 XCOPY's NFT, 'All Time High in the City,' sold for a stunning 1,630 ETH on SuperRare on January 18, 2022. Despite the fact that the NFT was issued in 2018, it has only recently come to light. Interestingly, in September 2021, the value of this artwork was 1,000 ETH, which is almost $3M. Its worth has more than doubled in four months by January 2022, surpassing $6M.
The NFT illustration combines limited colors with glitch components to create rough-edged, almost stark flashing tones of deep red and black, and depicts death in a gloomy manner. It depicts a ferryman ferrying a weary trader to hell with his boat.
13. 'Ringers #879' by Dmitri Cherniak – $5.9 Million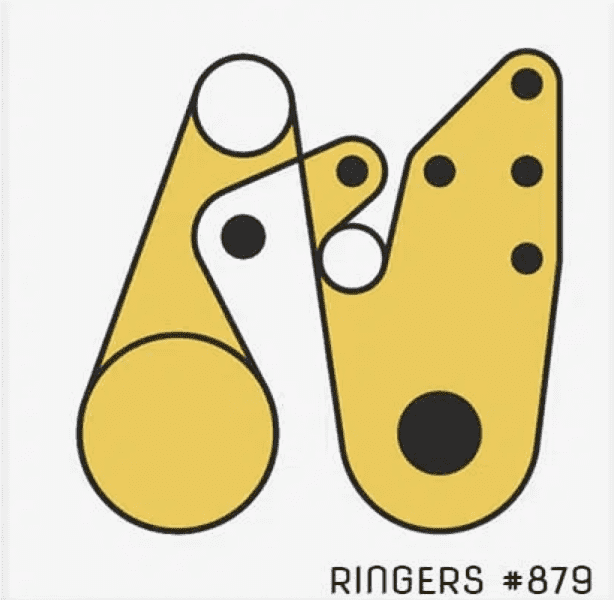 Three Arrows Capital, a Singapore-based cryptocurrency investment firm, purchased the NFT 'Ringers #879' in August 2021. This one-of-a-kind digital item was created as part of Dmitri Cherniak's generative project. Ringers is a well-known collection among the NFT community and one of the most popular generative art collections on Art Blocks Curated.
'Ringers #879' is highly valuable due to its rarity and unique visual identity, as the animal shape emerged from generative randomness. Several artists, collectors, and curators have created derivative versions of the NFT in anticipation of the sale, making it a highly anticipated event in the Web3 community.
14. 'NFT of Source Code for the WWW' by Sir Tim Berners-Lee – $5.43 Million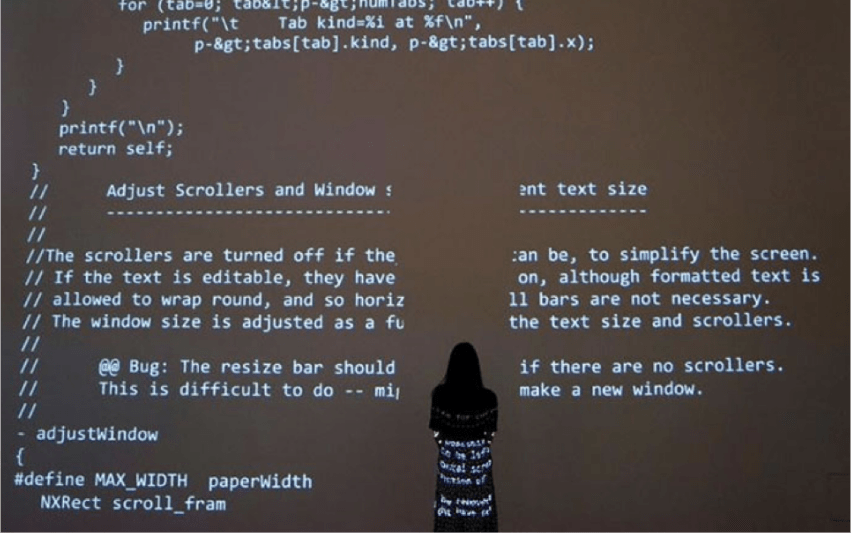 At an auction hosted by Sotheby's, the source code for the World Wide Web, as penned by Tim Berners-Lee, was sold for US$5.4M. By paying with cryptocurrency, the customer obtained a non-fungible token (NFT) of 'Source Code for the WWW (1990-1991)' and turned this into a totally current tech narrative.
According to claims, this NFT has an original archive of dated and time-stamped files comprising the source code, written between October 3, 1990, and August 24, 1991. This equates to 9,555 lines of code for implementing HTML, HTTP, and URIs, as well as an HTML instructions/help file. A half-hour video animation of the code being produced and an SVG digital poster of the code (a single 841mm wide by 1,189mm high sheet) with Tim Berners-Lee's signature are nice small extras for the customer.
15. 'Stay Free' by Edward Snowden – $5.4 Million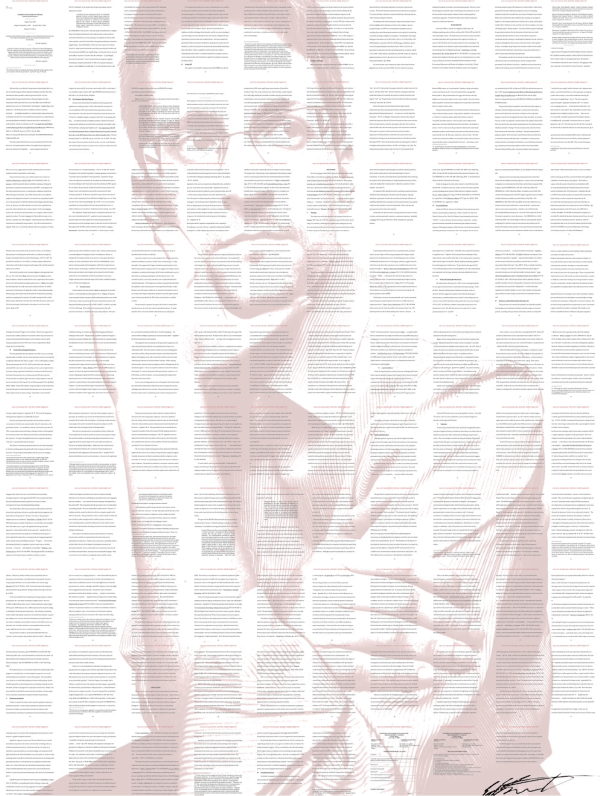 Edward Snowden's NFT sold for around $5.4M. The NFT is an image of Snowden's face constructed from pages of a US appeals court decision ruling that the vast surveillance program Snowden exposed violates US law. The photo is titled 'Stay Free.' In 2013, Snowden leaked information on US intelligence's methods of electronic surveillance, including illegally eavesdropping on foreign leaders. Fleeing punitive consequences from US federal authorities, Snowden sent requests for asylum to some countries, including Russia.
The proceeds from the auction went to the Freedom of the Press Foundation, of which Snowden is president. Its board of directors includes actors John Cusack and Daniel Ellsberg, as well as writer Glenn Greenwald.
16. 'Save Thousands of Lives' by Noora Health – $4.57 Million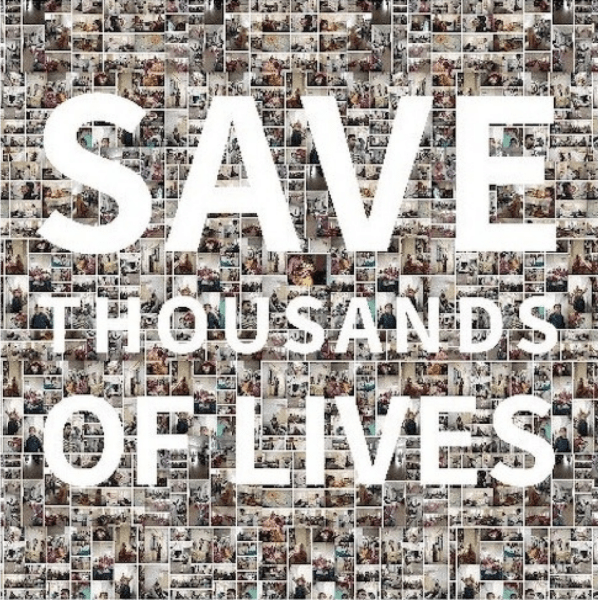 Noora Health's co-founder Elliot minted the 'Save Thousands of Lives' NFT on the OpenSea platform for fundraising. Every $1,235 raised through this NFT sale would be used for saving lives and improving healthcare delivery. On May 8, 2021, this NFT was sold for a skyrocketing $4.57M, catapulting it to the list of the most valuable NFTs.
Noora has run programs in hospitals in South Asia to teach new mothers how to take care of their babies once they get home. For every 1,000 live births, her organization saves 9 babies. This number comes from a study of 133,733 families at 28 different hospitals that Noora conducted in collaboration with the Better Birth team at Ariadne Labs, a joint center for health systems innovation at Brigham and Women's Hospital and Harvard T.H. Chan School of Public Health.
17. 'REPLICATOR' by Mad Dog Jones – $4.14 Million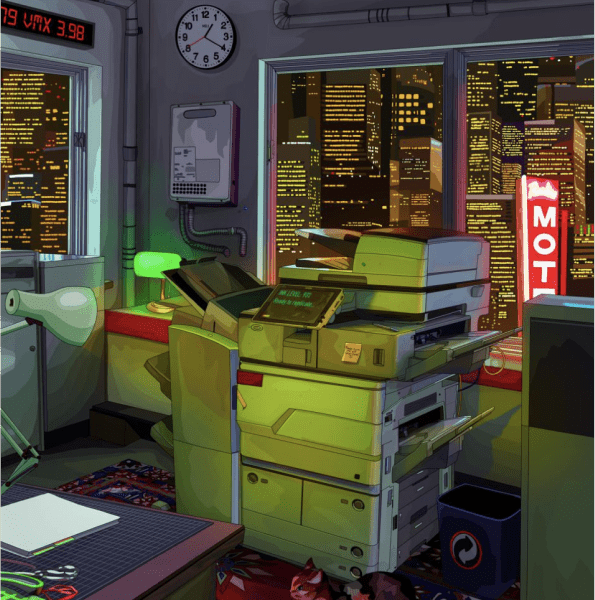 Canadian artist Michah Dowbak, popularly known as Mad Dog Jones, has sold his artwork 'REPLICATOR' as a non-fungible token (NFT) for $4.14M. The work has set a record for a living Canadian artist, auction house Phillips said.
As its name suggests, REPLICATOR has the ability to generate new unique NFTs, and it does so every 28 days. Bidding rose to $2.4M in the first 24 hours and spiked again in the last five minutes of the sale, up to a final price of $4.14M.
18. 'Doge Meme' by Atsuko Sato – $4 Million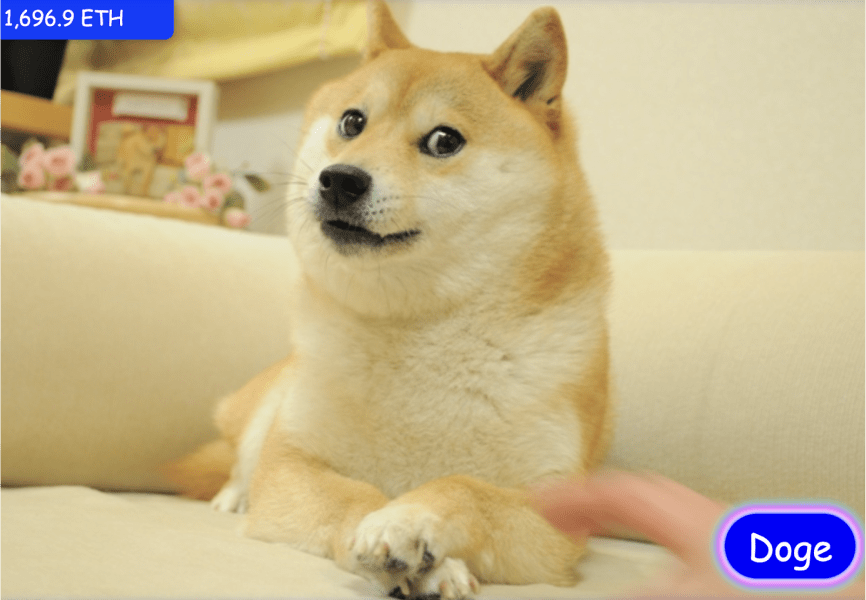 'Doge,' an image of an excited-looking Shiba Inu that has become one of the internet's most famous and renowned memes, has sold as an NFT, making it the most expensive meme NFT of all time.
According to the auction site Zora, the auction winner, @pleasrdao, submitted a willing bid of 1,696.9 Ethereum, which was worth nearly $4M at the time.
19. Lands on Axie Infinity – $1.6 Million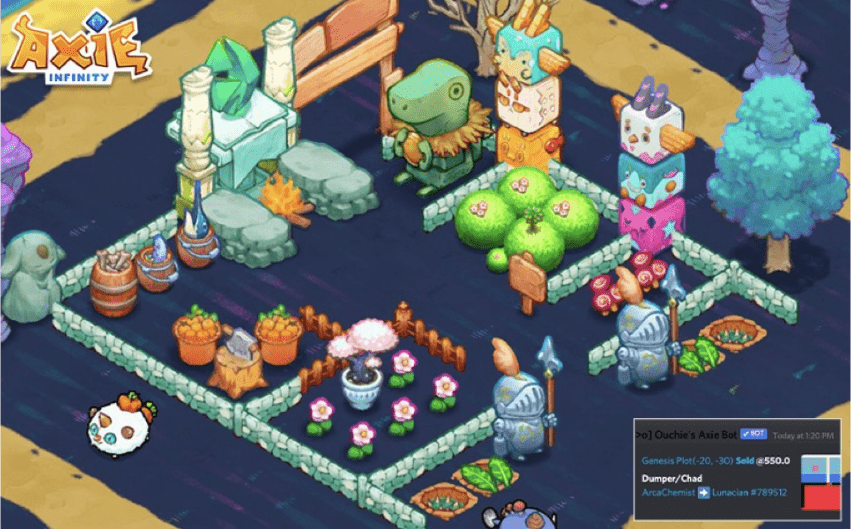 The game mode on a blockchain permits the exchange of tokens for cryptocurrency. This gives you the ability to give yourself numerous advantages in the game. In Axie Infinity, for example, it is a matter of creating planets, creatures, art, and so on. In the Lunacia Empire, an Axie Infinity player can establish kingdoms and organize the lives of other species. Building kingdoms in the game obviously necessitates the purchase of parcels of land. In this context, we are referring to virtual lands in which players invest, hoping to resell them at a greater price later, as in real life, but also relying on and banking on the game's expanding success.
All in all, in 2021, nine plots of land on blockchain game Axie Infinity were sold for over 888 ETH, making them the most expensive non-fungible token sale ever.
20. Rick and Morty Collection – $2.3 Million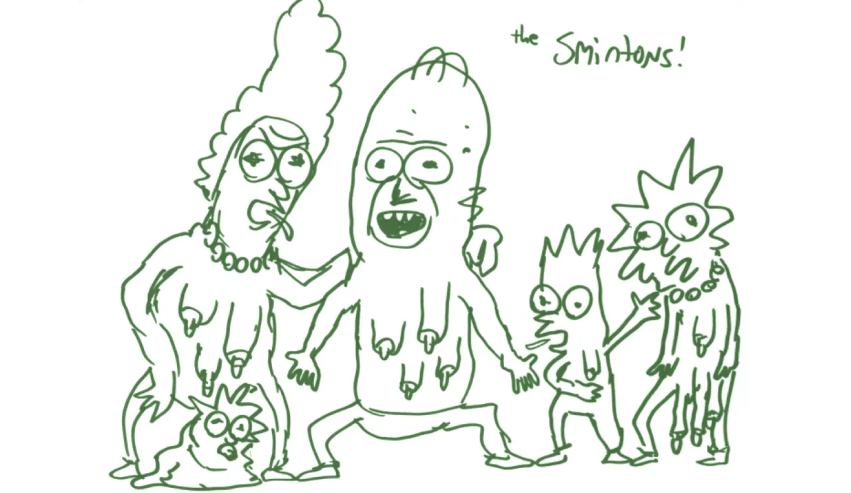 Justin Roiland, the co-creator of the Adult Swim cartoon series Rick and Morty has joined the growing trend of celebrity artists creating NFT artwork.
One of the pieces of artwork on Nifty Gateway was called 'The Smintons,' which featured his own adaptations of Matt Groening's Simpsons characters. The NFT is a caricature, and a fraction of the profits linked to the sale of this expensive NFT helped support a philanthropic action: assist the homeless in Los Angeles city.
Conclusion
Is it correct to argue that, with all the hype around NFTs, they are now mainstream? This article presents a compelling case for assuming that NFTs have permeated the general mind. It doesn't hurt that a lot of well-known celebrities have dabbled in NFT.
While it may be early to conclude, 'Yes, NFTs are definitely mainstream now,' if they continue on this path. The future will determine if there's a market for them and if there is, what it will look like.
---
The majority of NFT marketplaces use Ethereum cryptocurrency to buy and sell NFT art. Thus, if you want to join NFT community, you will need to stock up on your ETH tokens. The safest way to buy Ethereum is StealthEX. Select from over 1000 cryptocurrencies or fiat money, provide general information, and wait a bit to complete your transaction.
Get Ethereum by following these 5 steps:
Go to StealthEX website. It will automatically guide you to the «Exchange» crypto» window.
Choose the currencies you would like to swap. For example, BTC to ETH.
Enter your crypto wallet address.
Send the deposit to the address generated by StealthEX.
Once deposit will be received, you will get your exchanged funds to the address provided in Step 3.
You can also buy ETH with your debit or credit card. To do so, you need to open the «Buy» crypto window instead of «Exchange» crypto in Step 1.

Follow us on Medium, Twitter, Telegram, YouTube, and Publish0x to stay updated about the latest news on StealthEX.io and the rest of the crypto world.
Don't forget to do your own research before buying any crypto. The views and opinions expressed in this article are solely those of the author.
Ethereum
NFT
NFT marketplace
NFT music
non fungible token
Recent Articles on Cryptocurrency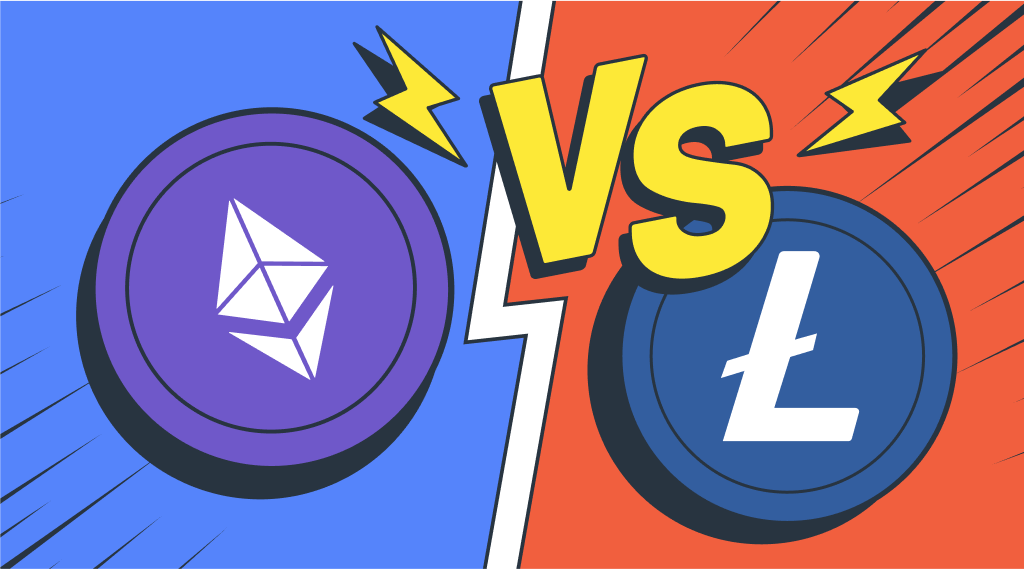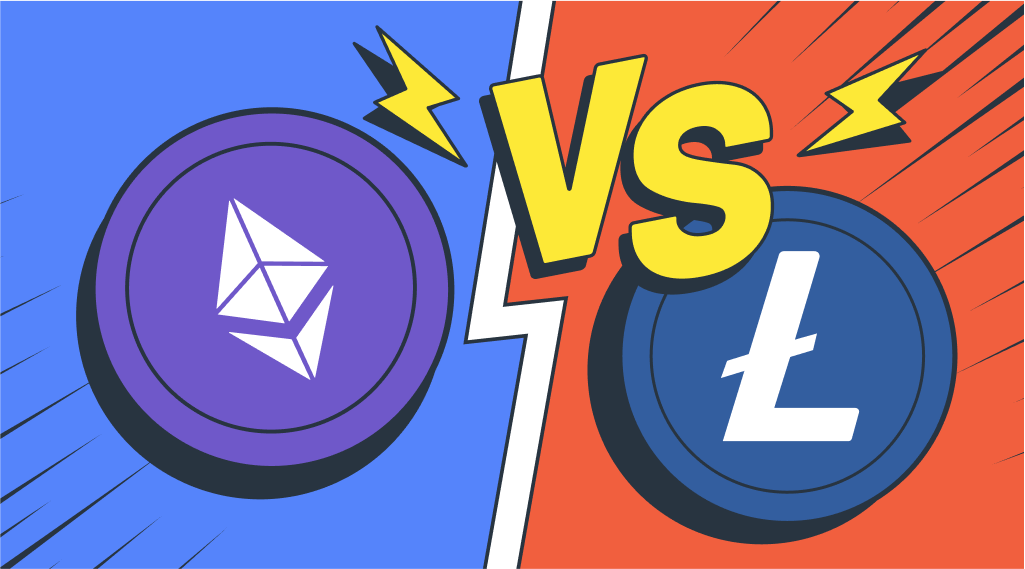 September 25, 2023
Crypto World
Litecoin vs Ethereum: Which Crypto to Choose? LTC & ETH
This article delves into the differences and similarities between LTC and ETH, offering a comprehensive comparison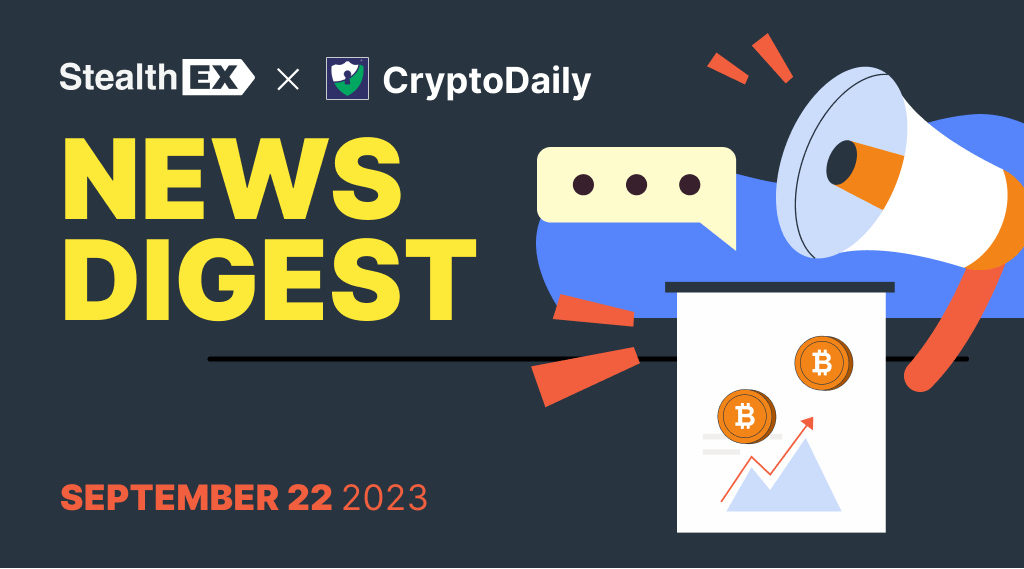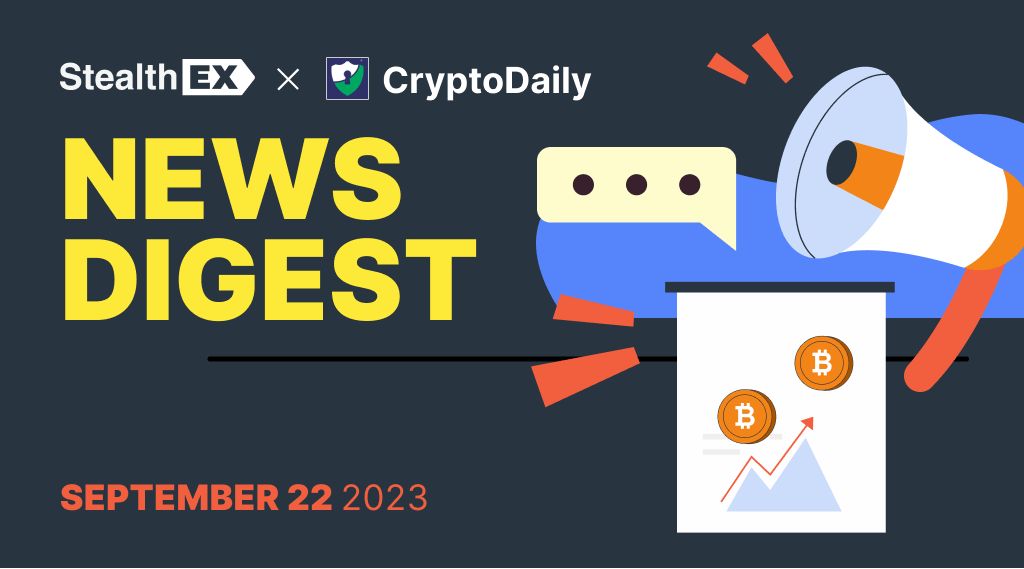 September 22, 2023
Crypto World
USDC on Polkadot, FTX Lawsuit, and SEC Actions: StealthEX x CryptoDaily Digest
In the dynamic sector of crypto, staying informed is crucial. Dive in to get a concise overview of the week's…