Recap of Exclusive AMA: Ariva Crypto x StealthEX
August 9, 2022
Crypto World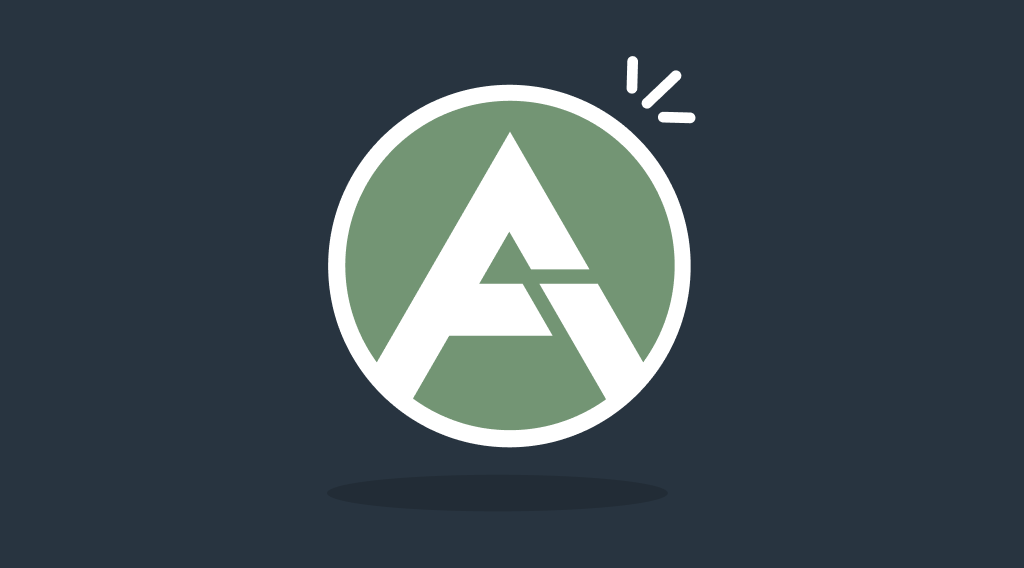 On August 8, 2022, we had StealthEX & Ariva crypto AMA session in our Telegram Community Chat, and here is a recap.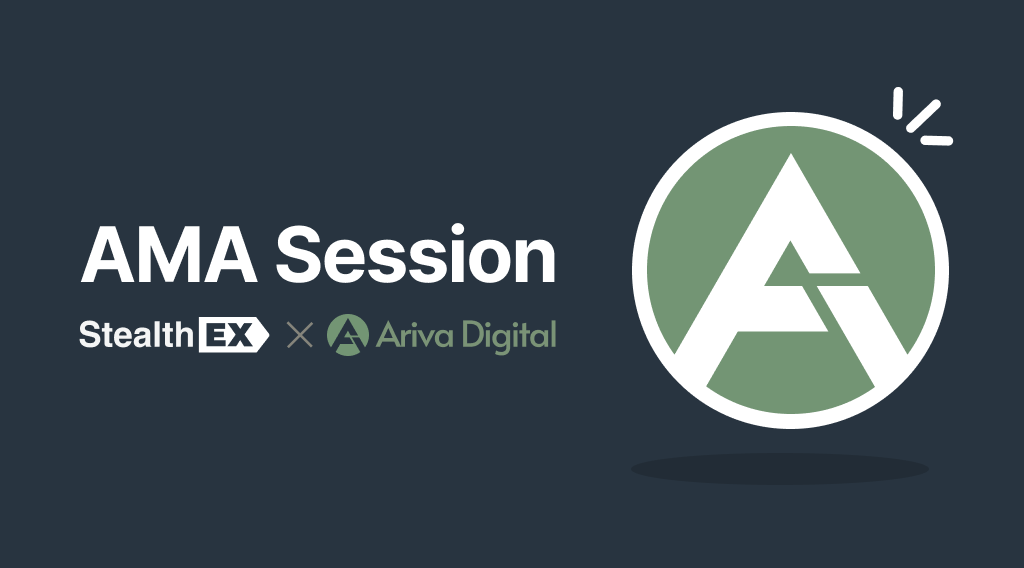 Today we are delighted to be joined by Ana-Claudia Tapardel @ClaudiaTapardel, Chief Communication Officer of Ariva Digital.
We will start off with a round of questions from Twitter, with the chat being turned off. Once it is finished, we will proceed to the round of live questions, where I will turn the chat back on for a few minutes to let you ask your questions.
Questions from Twitter
Q1: If you were to summarize your project in ONE word, what would it be? Why?
Ana-Claudia Tapardel: Definitely the word would be "GAME-CHANGER".
Game-changer" would be the word because Ariva is here to revolutionize tourism and make it way better than it was through the introduction of the Blockchain and cryptocurrency.
Imagine a travel and tourism sector with less challenges for both travellers and service providers due to the use of cryptocurrency in making travel bookings and the use of Ariva World travel portal, an all-in-one booking platform which encompasses flight, hotel and transfer bookings with Cryptocurrency support.
Superb, isn't it? Good thing Ariva World is already in use.
Additionally, Ariva Wonderland is another product which makes my description of Ariva to be true, as it is the very first travel metaverse which we are developing to change the way people view travel, making it beneficial to travel either in real life or virtually.
Q2: What features of Ariva do you think people will enjoy the most?
Ana-Claudia Tapardel: The different products including Ariva World, Ariva Finance and Ariva Wonderland, all of which are built by Ariva, are indeed intriguing and enjoyable, depending on preference, but we build to ensure that the different needs of the masses are met, in the travel aspect.
Of course I have favourites though, which are the Ariva.World travel portal that helps to simplify bookings and Ariva Wonderland, a travel metaverse that gives a whole new meaning to travel.
Others will definitely have theirs, and I would love to hear yours too.
Q3: Can you tell us the role of $ARV in Ariva and its tokenomics?
Ana-Claudia Tapardel: Yes, this is really an important question because ARV really plays a crucial role as it is used across different platforms making up the Ariva ecosystem, ranging from bookings in Ariva World, payments in Ariva Finance payment gateway, reward tool in Ariva Wonderland as well as Ariva Club.
The importance of ARV cannot be overemphasised seeing as it is considered to be the native token of the entire Ariva ecosystem, and having real life uses makes it a utility token.
Q4: Is there a plan for an Ariva card that will automatically change crypto for money, allowing tourists to pay in several places, hotels, restaurants …
Ana-Claudia Tapardel: Yes and yes! We have that planned out and it is visible in our roadmap.
Regarding this, we have already started working towards it as the first batch of the POS machines which allow the use of Ariva cards, are already available and we are working to place them in hotel receptions for use. Here is a reference.
We are here to improve global tourism by simplifying the entire process through the use of cryptocurrency and the Blockchain, that is exactly what we are doing.
Q5: Please, tell us about your team. What are your biggest plans for the next couple of years? What is your roadmap?
Ana-Claudia Tapardel: Ariva is made up of a team of great visionaries with over 20 years of tourism experience, of which I am part of.
This team sums up to 86 members including tourism experts working to integrate crypto to tourism, a technology and development team, a metaverse team and a whole lot more, all focused on making global tourism better. Here you can see the current stats of the Ariva team.
Q6: Can you tell us about your current partners, plans for partnerships and what everybody stands to gain from these partnership?
Ana-Claudia Tapardel: Yes, partnerships are very important for a big project such as Ariva Digital.
Over the year, we have made quite a number of partnerships and we are still working towards making more important ones.
Ariva is currently partnered with Ledger, Ellipal, Coin98, SafePal, Metamask, Trust Wallet, Hacken, ChangeNOW, BTS Labs, World Tourism Forum Institute and Global Tourism Forum, amongst many others.
These partnerships are very vital for the growth of Ariva as it helps the project gain more visibility and reach more global adoption, rapidly.
You can check out our partners on Ariva.Digital site and follow up on new updates on Telegram, where we post new announcements.
Q7: What is the best differential of ARV in relation to its competitors?
Ana-Claudia Tapardel: No doubt there are travel-based platforms in existence, and the rate at which crypto adoption is going on is quite marveling.
Ariva has been created to help the global masses transition into the new era by making travel bookings easier and faster with cryptocurrency.
Before now, booking for hotels, flights and transfers needed different applications to do that, but with the Ariva world travel portal, all that is done in one place.
Having a travel metaverse to meet up with the growing trend, letting users be a part of a virtual world and give a new perspective about travel to the users, is also an add to the system as it delivers more benefits to the users.
The list of things that sets Ariva apart, goes on and on, and the team's dedication to keep improving the project is second to none, as portrayed with our achievements in just one year, showing how much we want to improve global tourism.
Q8: What are your main goals in the 2021? Do you plan to list on other exchanges?
Ana-Claudia Tapardel: Wow, the questions were so intriguing that I didn't realize how quickly passed the time…
Regarding this last question, we fully understand the need to build and add utility to the project to make it long lasting and help it solve real life problems and that is what we are focused on this year.
Right from inception, we have been #BUILDING and that's our target for the year – to have working products to solve actual problems with the help of the ARV token functioning effectively.
Ariva is, in less than a year, is listed in over 32 exchanges including DEXs and CEXs. More listings will definitely come, that's why you shouldn't miss out on our announcements.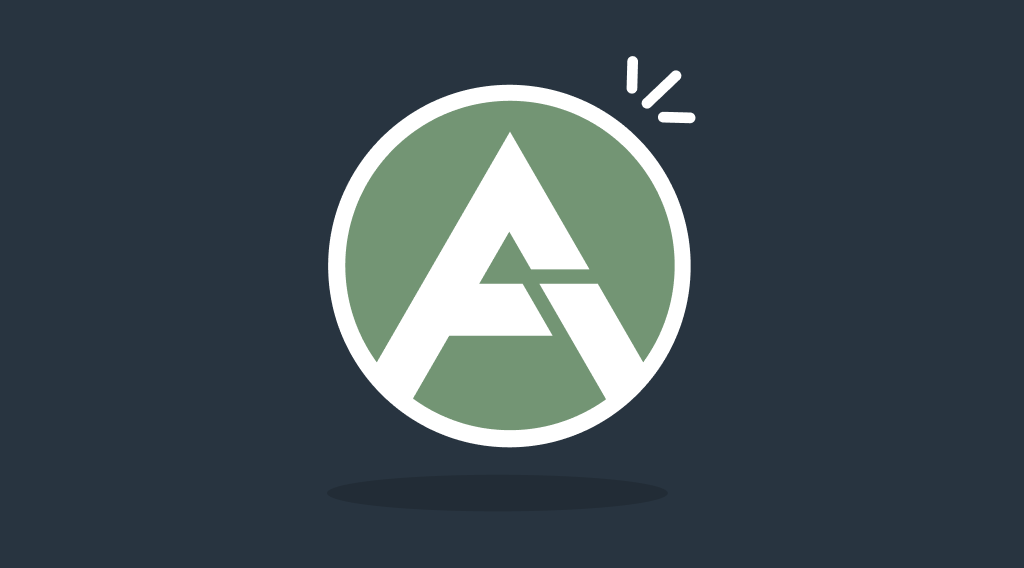 Live Questions
Q1: Staking, NFT is very hottest, do you think you will apply NFT technology to your products in the achieved future?
Ana-Claudia Tapardel: So… yes, you are right, NFTs are indeed very hot right now, that's why we do not want our users to miss out. We already launched the first set of Ariva NFTs which includes the SantaClaus and they are available on Opensea.
Ariva also launched the Arivaman NFT, which is modeled off of as traveler, exploring different countries and their cultures. This NFT collect is available on TheBinanceNFT.
Q2: Where i can get all the latest news about ? Do you have Twitter/Telegram/Discord community? If yes can you share the link here because there is a lot of fake telegram/twitter groups?
Ana-Claudia Tapardel: To have very informed users and members is essential for our project. We share updates on our twitter, blogs and announcement channel. Here is our linktree, you can get all links associated with Ariva
Q3: What is your main focus right now, are you focused on community or market/Exchange or product?‌‌ and what is the focus for your current ROAD MAP?
Ana-Claudia Tapardel: Utility is really important, we are focused on building up the products, all of which will give a great usecase to the ARV token and give room for the desired growth.
The community is also really important to us, and is not ignored in any way.
We are working according to our roadmap to build and deliver to the users.
Q4: Do you have AUDIT certificates? Or are you working to AUDIT your project, to make it more secure and reliable?
Ana-Claudia Tapardel: Security is very important for a solid projects as Ariva Digital, that is why I appreciated and wanted to answer to your question.
Ariva is already audited by 2 reputable security systems which are Hacken and Certik and the audit report is available on coinmarketcap.
---
Thank you everyone for being here, and we hope that you enjoyed the AMA!
Also, just as recently mentioned, you can swap $ARV coin on StealthEX exchange platform.
How to Buy Ariva Crypto Coin?
Just go to StealthEX and follow these easy steps:
Press the "Start exchange" button.
Provide the recipient address to which the coins will be transferred.
Move your cryptocurrency for the exchange.
Receive your crypto coins!

If you have remaining questions about the StealthEX exchange service you can go to our FAQ section and find all the necessary information there.
Follow us on Medium, Twitter, Telegram, YouTube, and Reddit to get StealthEX.io updates and the latest news about the crypto world.
We are always ready to give you support if you have any issues with exchanging coins. Our team does our best to protect all members and answer their questions. For all requests message us via support@stealthex.io.
You are more than welcome to visit StealthEX exchange and see how fast and convenient it is.
AMA
Ariva
ARV
crypto world
gaming
Recent Articles on Cryptocurrency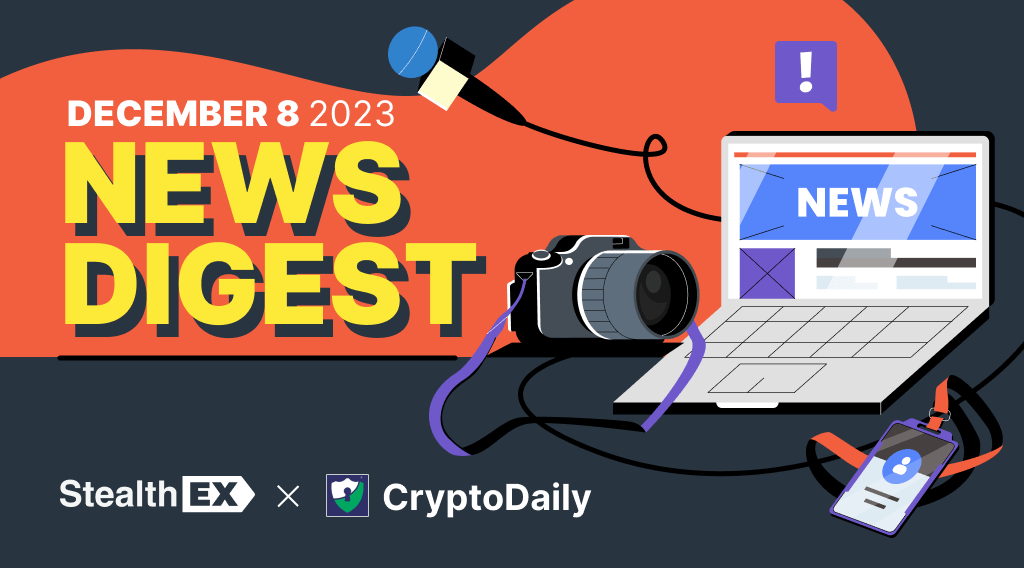 December 8, 2023
Crypto World
StealthEX & CryptoDaily: Weekly Crypto Insights
Explore key cryptocurrency developments and trends in StealthEX's insightful weekly roundup, in partnership with CryptoDaily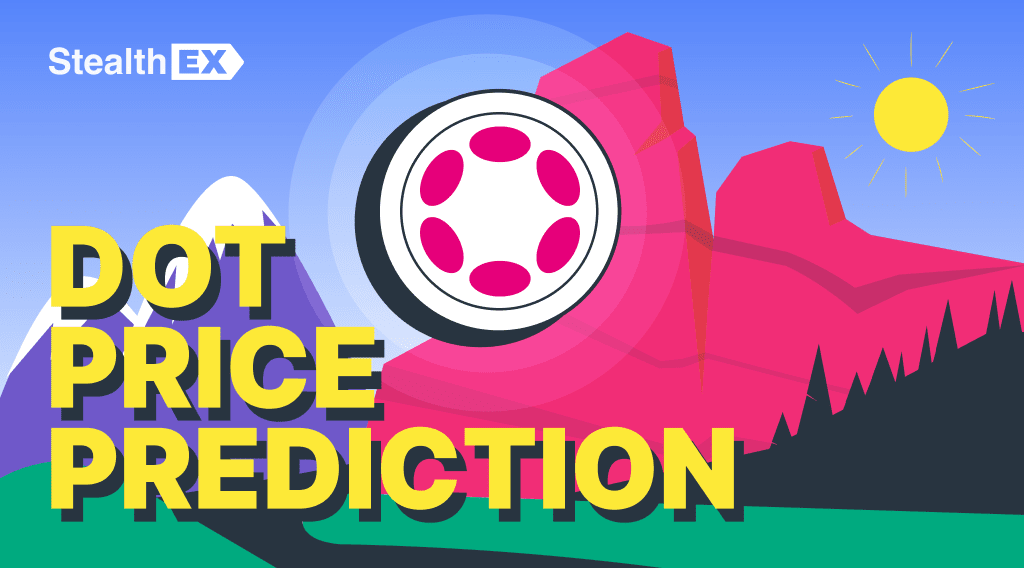 November 29, 2023
Price Prediction
Polkadot (DOT) Price Prediction: Will DOT Coin Reach $1000?
According to the long-term Polkadot price prediction by the end of 2030, the DOT price may rise to $195