Recap of Exclusive AMA: Buff Doge Coin x StealthEX
September 27, 2022
Crypto World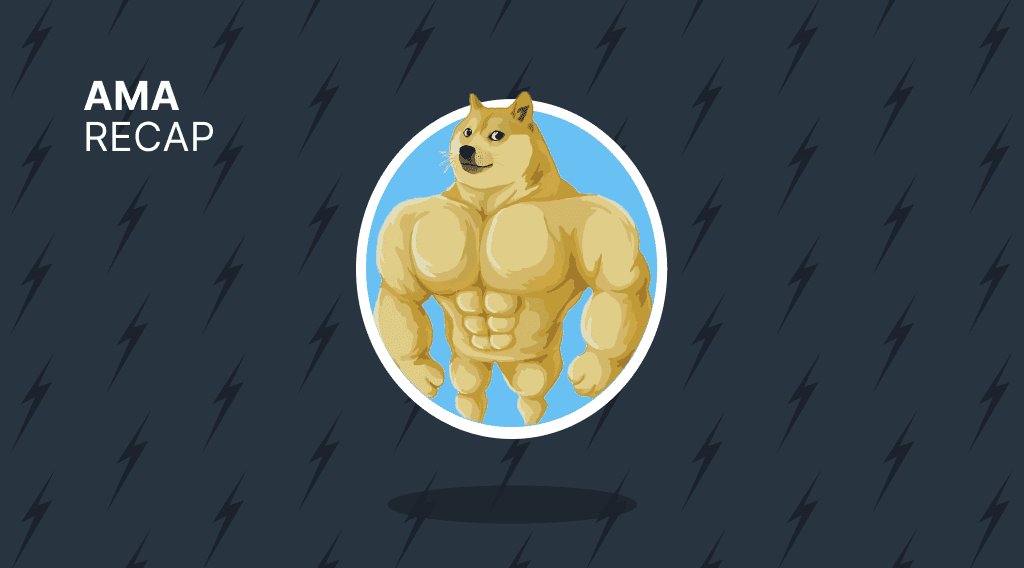 On September 27, 2022, we had StealthEX & Buff Doge Coin AMA session in our Telegram Community Chat, and here is a recap.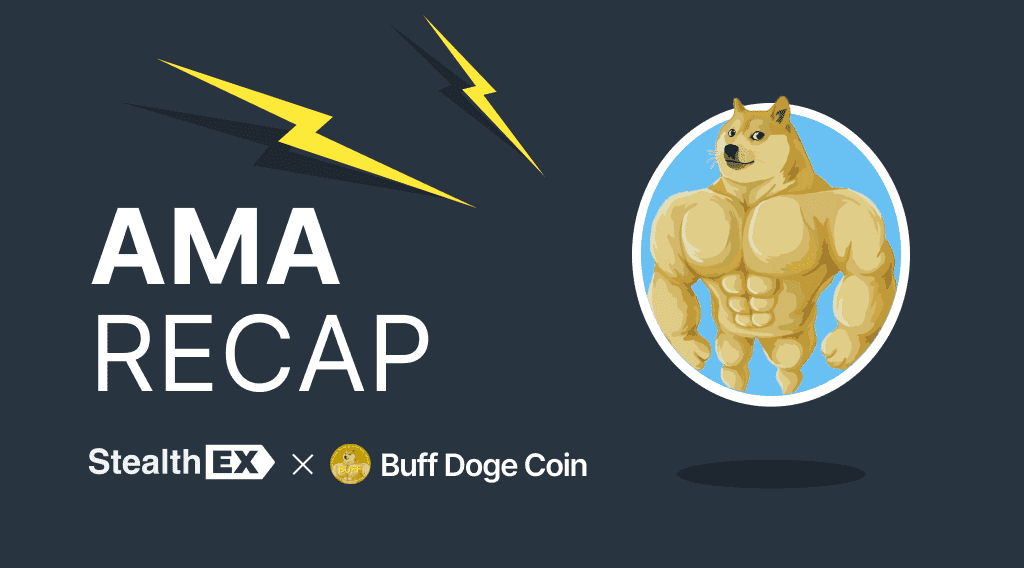 StealthEX: Our guest today, Mr Pink, CMO Buff Doge Coin. Thank you for joining us today! We are excited for this session.
Questions from Twitter
Q1: Which projects has #BuffDogeCoin been partnered with or looking forward to partner with?
Mr Pink: Metalandz, Simplehold, Hoodler, Mobula, Now Payments, and Change Now are among our partners and we're excited about our potential future collaborations.
Q2: Can you share the achievements the team has made so far? What is the major achievement target BuffDoge is yet to achieve?
Mr Pink: As of right now, there are approximately 138,000 users who have us ($DOGECOIN), making us one of the most popularly accepted meme currencies. Among our many successes is listing on the CEX and DEX exchanges. To play with, we have twelve different territories on the sandbox. Unlike many meme currencies, Buff Doge Coin will establish the Sandbox land when the time is right. CertiK and Dessert Finance both performed audits for us, and they came up clean.
We've given a lot to charity the TeamSeas and helped a lot of people, especially the poor. Our next project is Buff Doge Trading with our VIP clients. Everyone is welcome to join in on the COPY-and-PASTE trading signals. Later, our members will reap the rewards. You need not devote countless hours to studying and analyzing the market.
Next Project – Buff Doge Trading. You can join Buff Doge Trading's VIP club by sending Buff Doge Coin ($DOGECOIN) to the burn address (Payment using Buff Doge Coin). Or Using BUSD/USDT to dex wallet, we will buy back + burn Buff Doge Coin to the burn address.
This increases the use and value of Buff Doge Coin as the number of its users grows. A very hyperinflationary token is produced with the Buy + Burn method. In addition, we'll be using DOUBLE BURN to accelerate the deflation process. Those who miss out on buying Buff Doge Coin before its inevitable price spike will be left regretting their decision.
Q3: What are the killer features of this meme coin which competitors don't have?
Mr Pink: Here are some of the prominent features that make Buff Doge Coin stands out from its rivals.
Buff Doge Coin came up with the idea of a "Double Burn," in which the amount burned each time is doubled. Later, we will destroy any leftover tokens by burning them.
A total of 12 Sandbox lands. (We have assets).
Coinmetanews.com Powered by Buff Doge Coin.
Our maximum supply is one quadrillion. The good news is that, as of September 27th, approximately 41 trillion are remaining (as you can see on BscScan). This indicates that there is 4.1% of the original supply still available. No further tokens will be created at this time. 95% of the available supply is already in use. Burning and lowering our stockpile will become higher priorities going forward. Additionally, developers frequently buyback Buff Doge Coin $DogeCoin. Our $DogeCoin purchases will serve as a supply of tokens to burn. The tokenomics of Buff Doge Currency are decentralized and limited; this is what makes the coin stand out.
The Buff Doge Coin is the King of Memes. Check out our extensive meme collection at BOOK OF BUFFDOGE Telegram channel.
Q4: How will the deflationary model be organized in BuffDogeCoin and how will users be kept from withdrawing funds from the project?
Mr Pink: Our tokens will be burned regularly. Double Burn, where the amount burned each time is doubled from the preceding burn. There will a day when we deplete all remaining tokens by burning them. Buff Doge Trading VIP Members is our next endeavour. Everyone is welcome to participate in this signal trade. Payment is using Buff Doge Coins ($DOGECOIN) or BUSD (all BUSD will be used to buyback Buff Doge Coin and burn instantly).
More members mean more Buyback. The rising demand for Buff Doge Coin is directly proportional to the increasing number of users on the platform.
Q5: What are the major plans ahead?
Mr Pink: Our primary focus moving ahead is continuing to build out the Buff Doge Coin platform. Our primary goals for the future are to restore our price to its all-time high and expand our initiatives like Buff Doge Trading (12 lands on the Sandbox, NFT's, and other secret project), as described in the previous question.
In all honesty, it's not out of the question that we'll be able to get our price to ATH. With a small market cap and limited promotion, we have 138,000 holders count isn't it impressive? At this point, things are still in the preliminary stages at best.
We are not running away like other meme tokens, or even making a new one. WE ARE HERE TO STAY AND FOCUS ON BUFF DOGE COIN.
Q6: As a community-driven project and me a developer am interested in contributing to the project, do you have such programs?
Mr Pink: Yes, we do have such projects, and if you'd want further details, you may contact us at @pinkbuffdoge
Q7: Are there any impressive things for you in the blockchain industry this year?
Mr Pink: We have several impressive things in the blockchain industry, for example:
We were the first to create the term "BUFF" for meme currencies after inventing a DOUBLE BURN method.
We have a total of 12 lands on Sandbox.
We have a cryptocurrency news website www.coinmetanews.com
We have a great and solid community
We have donated to TeamSeas and helped the poor + we have been featured on Bsc news,
We are listed on many CEX and DEX.
We have been audited by CertiK and Dessert Finance.
Q8: What do you think about NFT? Do you have any plan for implant NFT on your ecosystem? What actually you trying to acheive in this highly competitive Blockchain space?
Mr Pink: NFT is the new internet in that it simplifies everything. Eventually, NFT will be widely used. To facilitate the purchase of NFT and other Metaverse goods, we have developed a dedicated website. However, SECURITY is our PRIORITY, and hackers are plenty.
There is a time investment required when building a reliable network and security system. Due to the present state of the NFT market, we have decided to shift our attention to Buff Doge Trading. We want all holders to win and make profit. Our target is to break new ATH.
Live Questions
Q1: Are you planning to promote your project in countries/regions where English is not good? Do you have a local community for them to better understand your project?
Mr Pink: Yes we have. We have India, Indonesia, China, Turkey group.
Q2: Where can I currently buy Token?
Mr Pink: You can check on our web buffdogecoin.io
Q3: According to the roadmap, what is your most important next priority?
Mr Pink: Buff Doge Trading 💪🐶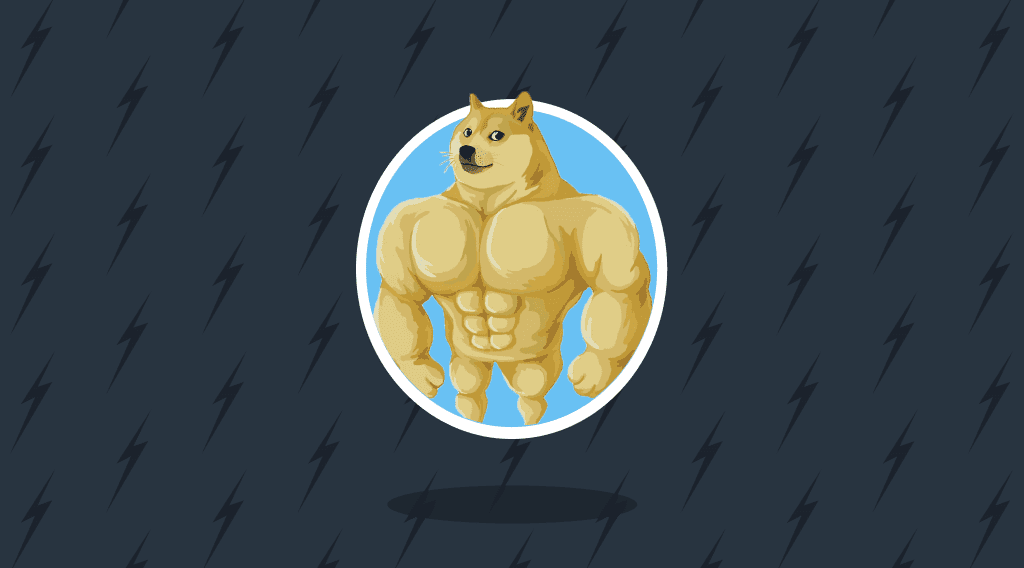 Q4: Security and anonymity are always prioritized by BlockChain projects in the development of project platforms and technologies. So, do you have any technological solutions or plans to enhance user trust in these issues?
Mr Pink: Buff Doge Coin still exists until now and we will survive in this bear market. Hopefully, we can get more trust from holders.
Q5: Do you guys feel satisfied by seeing your progresses and achievements till now, when you look back to the day when you have started this project?
Mr Pink: We are grateful for having a great and unstoppable buff doge army. Without them, we can't survive. Like we said before, we want to make them get more profit. Slow but sure, buff doge coin will grow more.
Q6: Where I can get all the latest news about? Do you have Twitter/Telegram/Discord community? If yes can you share the link here because there are a lot of fake Telegram/Twitter groups?
Mr Pink: Here's our Twitter and Telegram.
Q7: Smart contracts are prone to failure, and many projects fall victim to it, costing user funds and discrediting projects. How reliable and secure are your smart contracts? Did you test it with either party?
Mr Pink: Buff doge coin audited by CertiK and Dessert Finance.
Q8: Can you give an overview of your Tokenomics, and the UTILITY of Token?
Mr Pink: You can use $DOGECOIN for payment and donation on NOWPayments. For the tokenomics, you can find it on our web
Q9: What is the most ambitious goal of your project? Could share with us any Upcoming Updates?
Mr Pink: Our focus is to make profit for all holders. Our upcoming project is Buff Trading 🔥Mr PinkOur focus is to make profit for all holders. Our upcoming project is Buff Trading 🔥
Q10: Do you allow suggestions and feedback from the community? Are we allowed in decision making, do you put community into consideration?
Mr Pink: Yes, please come into our telegram.
StealthEX: Thank you everyone for being here, and we hope that you enjoyed the AMA!
---
You can swap Buff Doge Coin on StealthEX exchange platform.
How to Buy DOGECOIN Crypto on StealthEX?
Just go to StealthEX and follow these easy steps:
Press the "Start exchange" button.
Provide the recipient address to which the coins will be transferred.
Move your cryptocurrency for the exchange.
Receive your crypto coins!

If you have remaining questions about the StealthEX exchange service you can go to our FAQ section and find all the necessary information there.
Follow us on Medium, Twitter, Telegram, YouTube, and Reddit to get StealthEX.io updates and the latest news about the crypto world.
We are always ready to give you support if you have any issues with exchanging coins. Our team does our best to protect all members and answer their questions. For all requests message us via support@stealthex.io.
You are more than welcome to visit StealthEX exchange and see how fast and convenient it is.
AMA
Buff Doge Coin
crypto world
DOGE
Dogecoin
Recent Articles on Cryptocurrency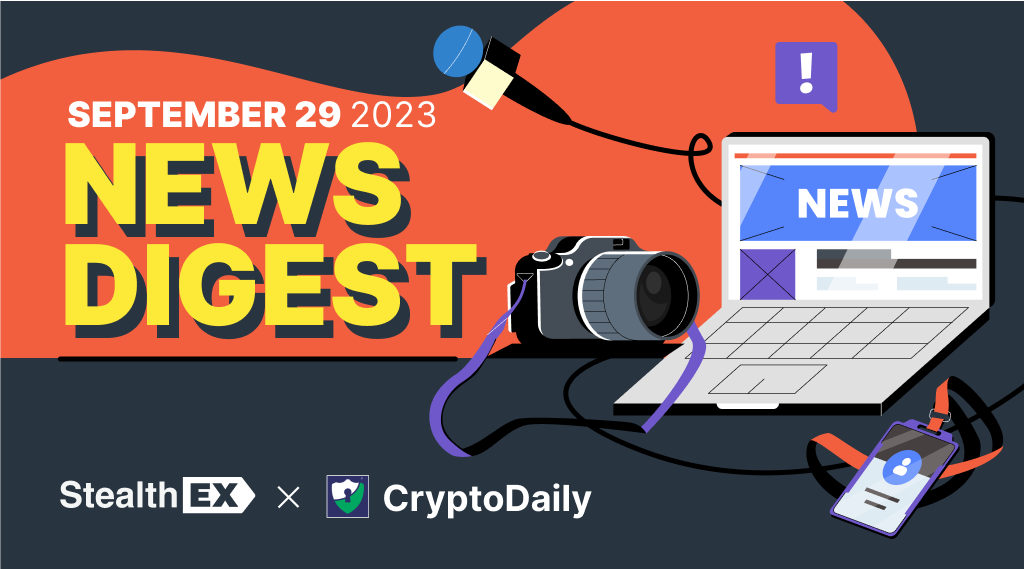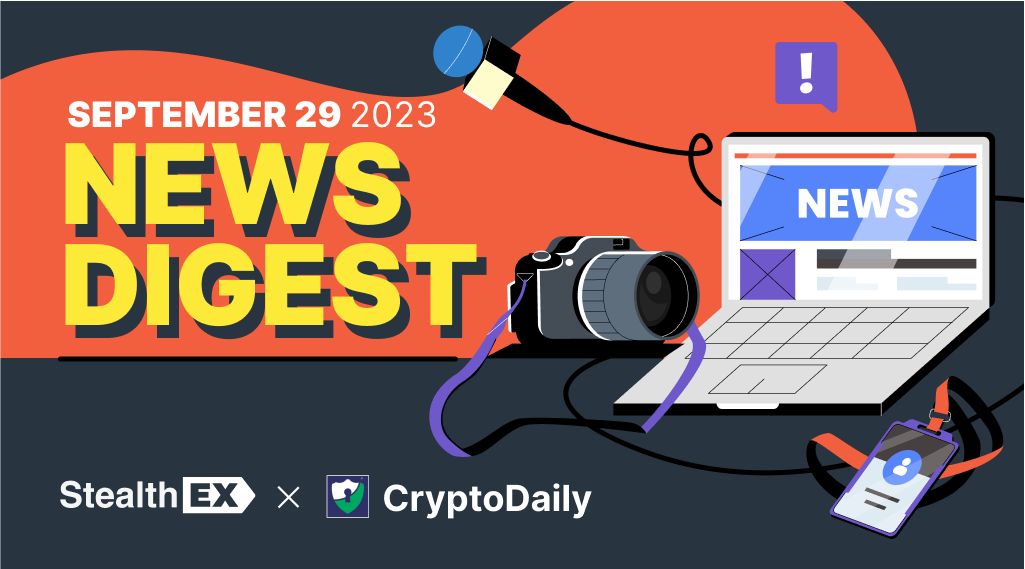 September 29, 2023
Crypto World
MicroStrategy, Coinbase, and MoneyGram Wallet in StealthEX x CryptoDaily Digest
MicroStrategy's new BTC buy, SEC scrutiny on Gensler, MoneyGram wallet, and Marathon Digital's invalid block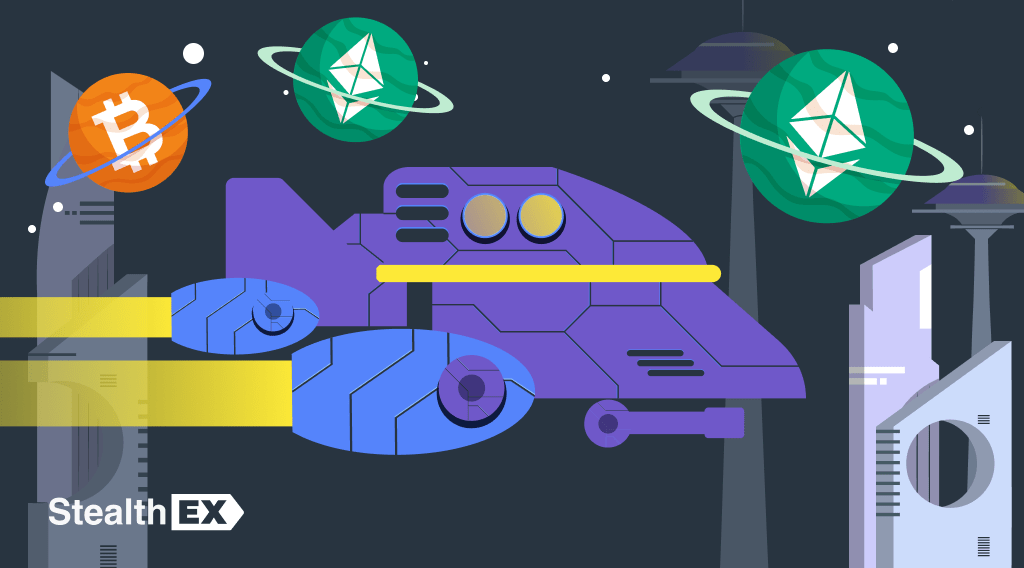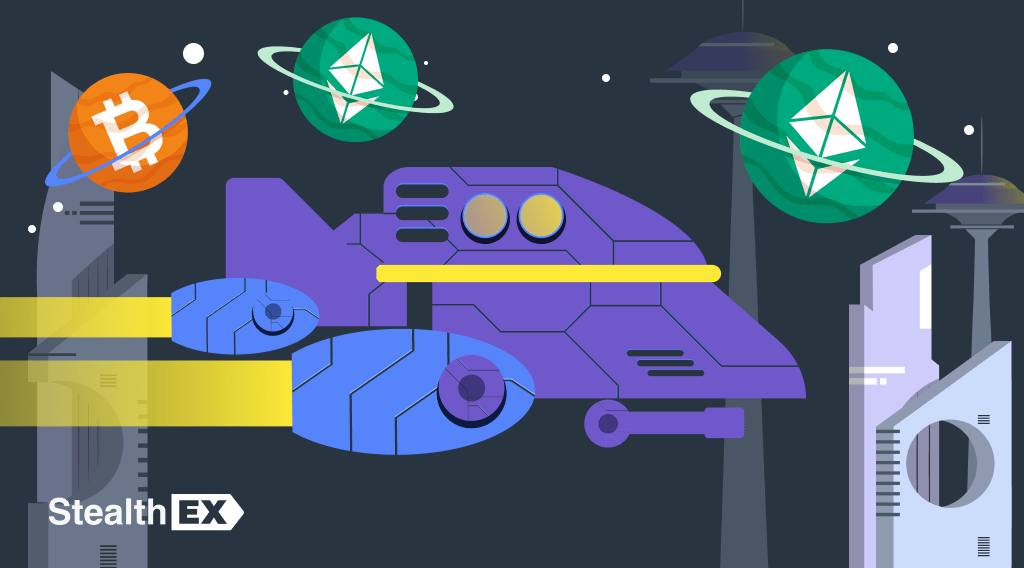 September 28, 2023
Investment
Future of Crypto in the Next 5 Years: Trends, Challenges, and Predictions
Navigating the future of crypto in the next 5 years: what can we expect from the cryptocurrency market in the…