Ripple XRP Price Prediction: How High Can XRP Go?
September 26, 2023
Price Prediction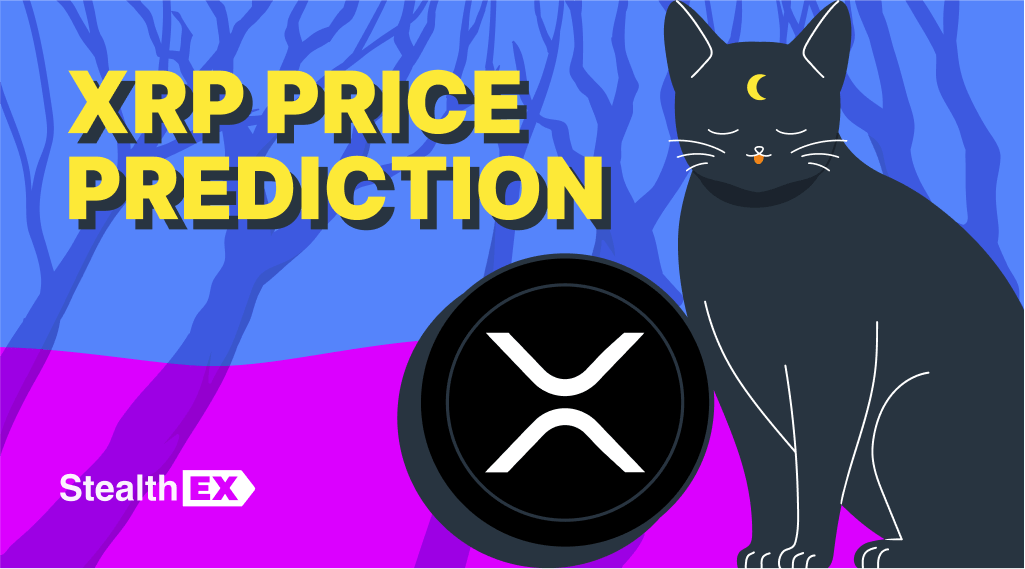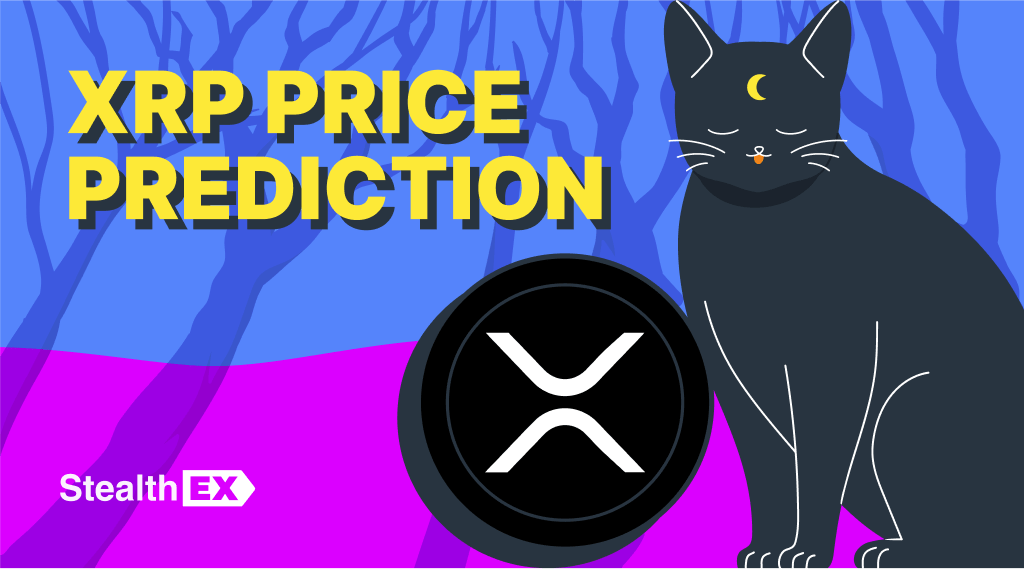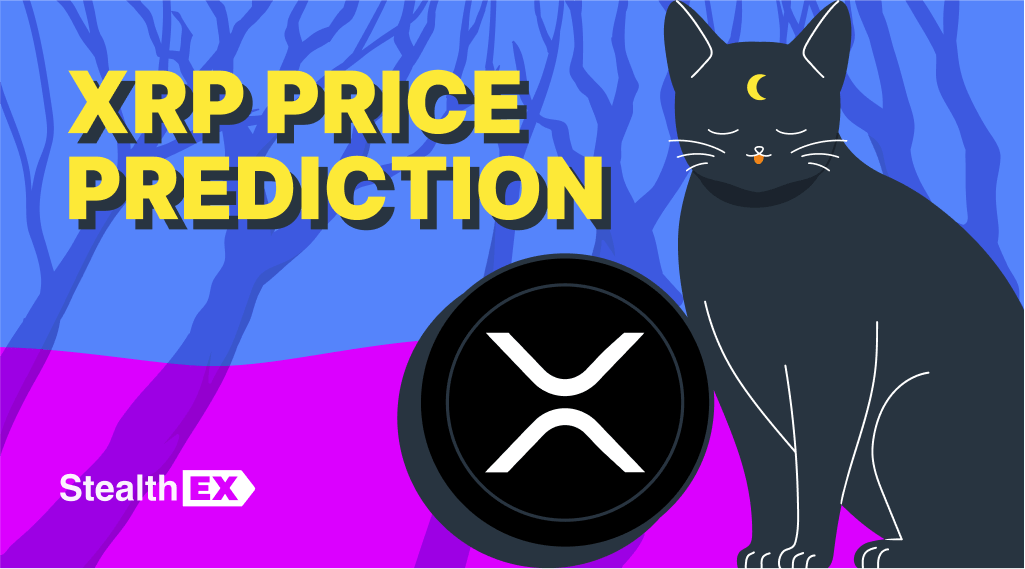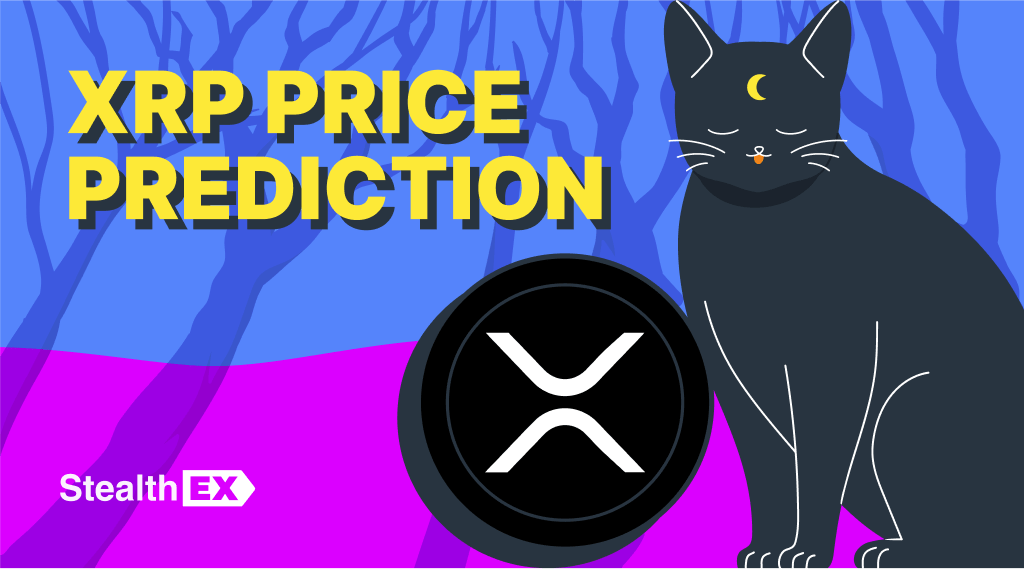 XRP is a token issued by Ripple. It's a convenient tool for cross-border banking transactions. However, the SEC lawsuit is a controversial point in XRP history. Keep reading to understand how this factor affects the token's price and what is the XRP price prediction.
| | | |
| --- | --- | --- |
| Current XRP Price | XRP Price Prediction 2025 | XRP Price Prediction 2030 |
| $0.5015 | $1.82 | $12.8 |
Ripple XRP Overview
Ripple (XRP) is a trailblazing digital asset and transaction platform that leverages blockchain technology for fast, secure money transfers across borders and asset types. More than just a cryptocurrency, Ripple serves as a full-scale payment system where transactions are typically completed in a lightning-fast 2 to 4 seconds. The minuscule fees make it a go-to choice for both individual and corporate users.
The concept of Ripple was originally conceived by Ryan Fugger in 2004, with a focus on decentralizing financial transactions. However, the vision truly took shape in 2012 when Fugger joined together with Chris Larsen and Jed McCaleb to launch a blockchain-based system for instant, global, cost-effective transactions.
2013 marked the birth of Ripple Labs and the Ripple protocol (XRP), enabling users to transfer funds in various currencies. The following year saw partnerships with major banks like Santander and UBS. By 2015, Ripple had expanded its protocol to accommodate a broader array of assets beyond traditional fiat currencies.
However, Ripple's journey hasn't been entirely smooth. It hit a snag in December 2020 when the SEC filed a lawsuit, arguing that XRP was essentially a security that had not been duly registered. Although a March 2021 court ruling favored Ripple, the SEC has appealed, leaving Ripple's future — and potentially that of the broader crypto sector — in a state of uncertainty.
XRP Price History
Knowing about what is XRP, investors understand that all the factors above affected the price of this coin significantly. At first, it remained relatively stable. It hovered around fractions of a cent until 2017. The price exploded from $0.006 in January to a peak of $3.84 by the end of the year. The meteoric rise was partly fueled by the overall bullish market for cryptocurrencies and partly by Ripple's promising partnerships with first-class financial corporations.
After the euphoria of 2017, 2018 was challenging for XRP holders. The coin saw a drastic correction, mirroring the broader market. Prices plummeted, and by the end of the year, XRP was trading at around $0.35. While the decline was consistent with broader market trends, it left many investors wondering if the heyday was over.
In 2019 and 2020, the XRP's price started rising again. It was clear that Ripple Labs was making concerted efforts to legitimize the digital asset through partnerships and improving its RippleNet payment protocol. However, the price didn't get as high as in 2017; it oscillated between $0.20 and $0.50 for the most part.
December 2020 marked a watershed moment for Ripple. The news about the SEC lawsuit struck like a thunderbolt. Within days, XRP's price nosedived from $0.58 to $0.21, and many exchanges delisted the token.
XRP Price Chart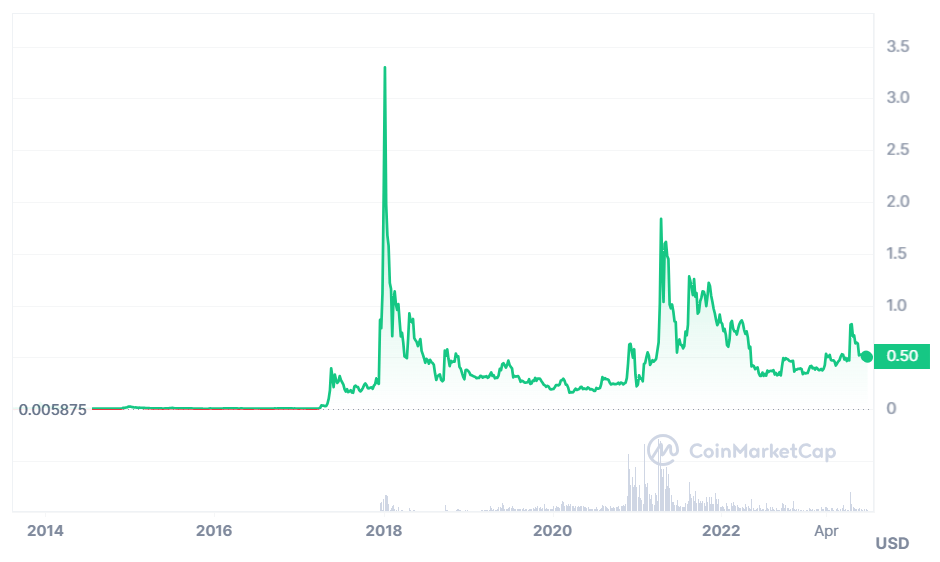 Litecoin Price History. Source: CoinMarketCap, 26 September 2023
As of now, the price has remained stable for about a month. Investors can buy XRP for $0.5-0.55 per token.
| | |
| --- | --- |
| Current Price | $0.5015 |
| Market Cap | $26,700,564,912 |
| Volume (24h) | $778,632,651 |
| Market Rank | #5 |
| Circulating Supply | 53,245,240,268 XRP |
| Total Supply | 99,988,414,766 XRP |
| 1 Month High / Low | $0.5466 / $0.4671 |
| All-Time High | $3.84 Jan 04, 2018 (6 years ago) |
XRP Price Predictions
Realistic XRP Price Prediction 2023
According to PricePrediction, the XRP price will reach at least $0.73 (+45.59%) in December 2023. As for their most optimistic prediction, it will rise to $0.79 (+57.55%) by the same time.
The DigitalCoinPrice team agrees with the opinion that the price will keep rising despite the lawsuit. They suppose that its average price will be $0.97 (+93.46%) already in November 2023. However, they expect its decline in December this year, predicting that the cost will go down to $0.46 (-8.25%). But if nothing negative happens on the market, DigitalCoinPrice experts believe that it will reach $1.09 (+117.4%) by the same time.
WalletInvestor analysts also expect XRP price to rise at the end of 2023. They predict that the token will cost between $0.632 (+26.05%) and $0.945 (+88.47%).
XRP Price Prediction 2024
According to DigitalCoinPrice realistic XRP price prediction, the token's price will go up to $1.27 (+153.3%) already in January 2024. However, experts also suppose that it will decrease after that, and XRP will cost from $1.07 (+113.4%) to $1.12 (+123.37%) at the end of that year.
PricePredictions experts are more optimistic about XRP. They predict that its maximum price will reach $1.40 (+179.2%) in December.
The WalletInvestor prediction for 2024 is more negative. They believe that the token will cost less than $0.69 (+37.61%) in July. Furthermore, the highest price at the end of the year will be around $0.76 (+51.58%).
XRP Price Prediction 2025
Experts from PricePrediction believe that the price will keep rising, and one XRP token will cost over $1.06 (+111.4%) in January 2025. This positive trend will continue over the entire year, and the price will rise to $1.47 (+193.2%) in June, and the year will finish with $1.82 (+263%) for one coin.
DigitalCoinPrice also has an optimistic prediction for 2025. However, its analysts say that the price will reach its highest level of $1.81 (+261%) in May 2025. After that, it will slowly go down and one token will cost less than $1.54 (+207.14%) in December that year.
However, Binance analytics don't think that XRP will grow as much as other experts say. According to their XRP price prediction 2025, the coin will cost around $0.554997 (+10.69%).
XRP Price Prediction 2030
According to PricePrediction, XRP will break above the $10 mark (+1894.4%) in June 2030. They also believe that the price will reach $12.8 (+2453%) in December of that year.
However, other experts aren't as optimistic about the token. DigitalCoinPrice thinks that the highest price will be $5.23 (+943%) in May 2030, which is almost 85% less than PricePrediction expects for the same period.
Binance analytics are even more negative about the token. According to their XRP price prediction 2030, the average price of the token will be $0.708 (+41.2%).
XRP Price Prediction 2040
Expert's opinions differ on the token price in 2040. As Telegaon analysts predict, it will be about $18.86 (+3661.5%).
However, Binance shows that it will rise only to $1.53 (+205.14%) by the same time.
XRP Price Prediction 2050
Telegaon is still optimistic about the XRP price in their 2050 prediction. They suppose that the token will reach $35.27 (+6934.3%) that year.
However, Binance prediction is not as positive. As its analysts suppose, the token will cost around $1.86 (+270.96%) that year.
XRP USDT Price Technical Analysis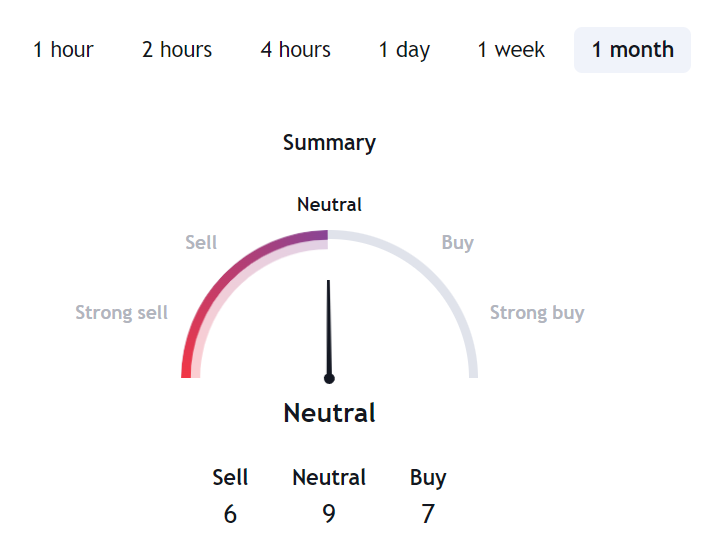 Source: Tradingview, Data was taken on September 26
XRP Price Predictions: Experts' Opinions
Shannon Thorp, a noted cryptocurrency analyst, recently suggested that XRP could catapult past the $500 mark in the future, a Ripple (XRP) price prediction that hinges on a recent study estimating cross-border transfers to amass an astonishing $250 trillion by 2027.
In her analysis, Thorp cited Ripple's 2023 New Value Report, nodding in agreement with the notion that heightened liquidity could elevate XRP to a global digital currency. Since XRP's primary aim is to facilitate cross-border payments, its value could be directly correlated with the market it aims to serve — cross-border transactions. According to the projections, this market could fly up to $250 trillion in the next four years. Thorp, taking a cue from these figures, posits that XRP would need to be priced above $500 to service this market.
Nevertheless, not everyone shares Thorp's enthusiasm and believes in the XRP price prediction of $500. Critics were quick to point out that such a meteoric rise would rocket XRP's market cap to over $260 trillion, surpassing the entire current market capitalization of the cryptocurrency industry by 260 times. Even during the last crypto bull run, when Bitcoin touched an all-time high of around $70,000, the entire market was valued at $3 trillion.
Analysts from trusted price prediction companies also disagree with Shannon Thorp's expectations. Most of them believe that XRP will cost about $10 by 2030. The WalletInvestor team even predicts that its price will drastically decrease, and investors will be able to buy coins for only $0.0179 in September 2028.
Factors Affecting XRP Price
These days, the SEC lawsuit is one of the primary factors affecting the XRP price. Although in July 2023, Torres ruled that Ripple didn't violate the law while selling its token on the exchanges, the trial is still ongoing, and the price won't stabilize until the XRP lawsuit is over.
Risks and Opportunities
One of XRP's key benefits is its liquidity. Since it's one of the most liquid digital assets in the crypto marketplace, it offers the flexibility to easily enter or exit positions across trading platforms. This high degree of liquidity appeals to long-term investors and makes it suitable for day traders and users focused on short-term gains.
Furthermore, this coin is versatile. It's already been used in many industries, like micropayments, international remittances, and the trading of securities. As the technology garners more widespread adoption, the demand for this digital currency is likely to follow suit, decreasing potential risks.
What's more, unlike these conventional investments, which are intrinsically linked to the performance of specific companies or industry sectors, this asset offers a value proposition rooted in its foundational technology and the rate at which it's being adopted.
However, investors should also consider some risks before investing in XRP. Similar to any other cryptocurrency, it's volatile, meaning it's hard to predict its price.
Moreover, other tokens on the market offer benefits similar to XRP. That's why some investors can select the alternatives. As a result, the growth won't be as fast as coin holders expect.
Conclusion
Overall, XRP remains a controversial digital asset. More investors are thinking about where to buy XRP due to its potential to transform cross-border transfers. Yet, it's equally shadowed by legal uncertainties and market volatility. Whether XRP will soar to new heights or face new challenges, only time will tell.
FAQ
Is XRP a Good Investment?
While XRP has shown promise in facilitating cross-border payments and has entered partnerships with high-profile financial institutions, investors should consider its volatile history and ongoing SEC lawsuit.
Will XRP Go Up?
According to some experts, the price could reach at least $0.73 by December 2023 and potentially exceed $1 by January 2025.
Will XRP's Price Hit $1?
Given that some expert price predictions suggest a price exceeding $1 by January 2025, it's possible.
Will XRP Price Hit $10 Soon?
The likelihood of XRP hitting $10 soon appears to be low, according to most predictions. The majority of expert predictions estimate the price to reach about $10 by 2030.
Can XRP Reach $20?
Today, reaching a $20 price point would require an extraordinary set of circumstances. The chances of reaching these heights are low, even for a positive XRP price prediction after lawsuit win.
Will XRP Reach $100?
Currently, such a price point appears highly speculative.
Will XRP Reach $500?
Shannon Thorp's prediction of XRP reaching $500 hinges on the cross-border payment market amassing $250 trillion by 2027. However, reaching a $500 valuation would skyrocket XRP's market cap to an astronomical figure, making this a controversial viewpoint.
Will XRP Reach $1000?
This price would surpass the market capitalization of the entire current cryptocurrency market, making it an extremely optimistic prediction.
Can XRP Coin Reach $5000?
As of now, there are no tangible indicators supporting such a lofty valuation, and even the most optimistic XRP price prediction 2050 won't have such expectations.
Can XRP Reach $10,000?
This scenario is almost impossible. Achieving $10,000 would require crucial shifts in market dynamics, regulatory landscapes, and global economic structures.
Where to Buy XRP Crypto?
StealthEX is a streamlined solution for those who are thinking about how to buy XRP. With this crypto exchange, you stay private, as there's no obligation to create an account. With over 1400 cryptocurrencies available, you can execute instant, seamless transactions.
Just go to StealthEX, choose the amount and cryptocurrencies you want to swap to XRP, for example, BTC to XRP, and click Start Exchange.

Follow us on Medium, Twitter, Telegram, YouTube, and Publish0x to stay updated about the latest news on StealthEX.io and the rest of the crypto world.
Don't forget to do your own research before buying any crypto. The views and opinions expressed in this article are solely those of the author.
crypto price prediction
price prediction
Ripple
Ripple XRP
XRP price prediction
Recent Articles on Cryptocurrency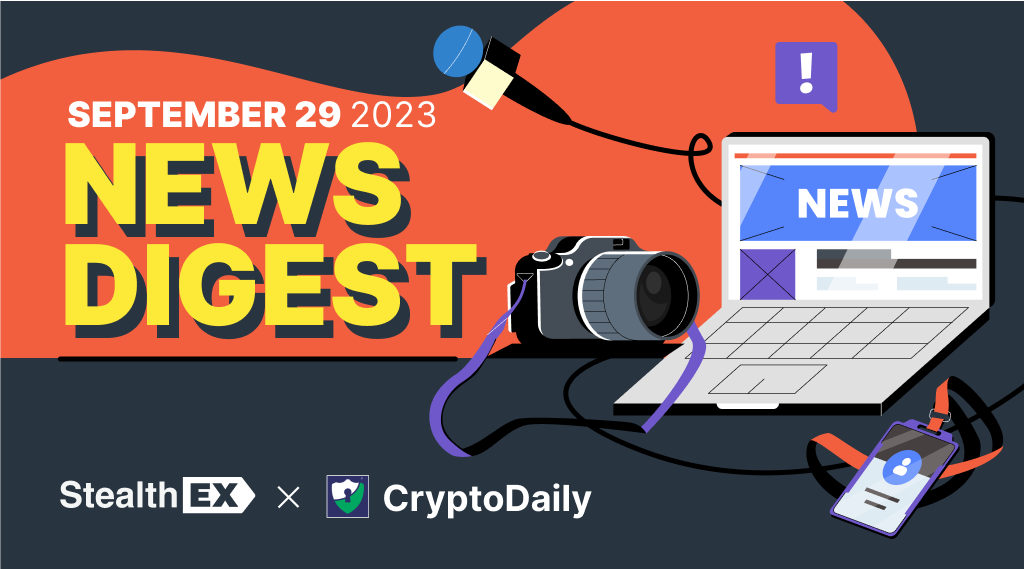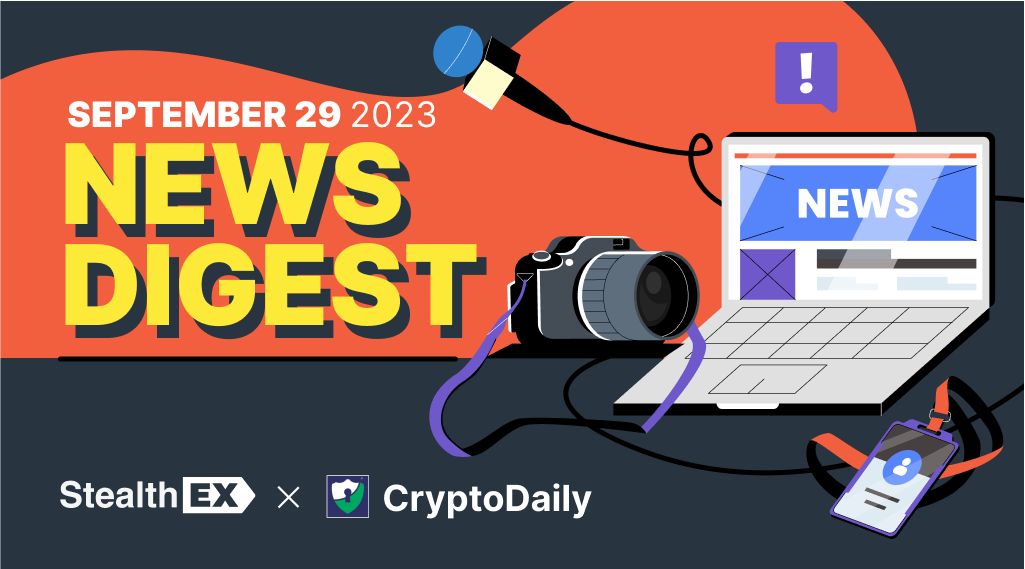 September 29, 2023
Crypto World
MicroStrategy, Coinbase, and MoneyGram Wallet in StealthEX x CryptoDaily Digest
MicroStrategy's new BTC buy, SEC scrutiny on Gensler, MoneyGram wallet, and Marathon Digital's invalid block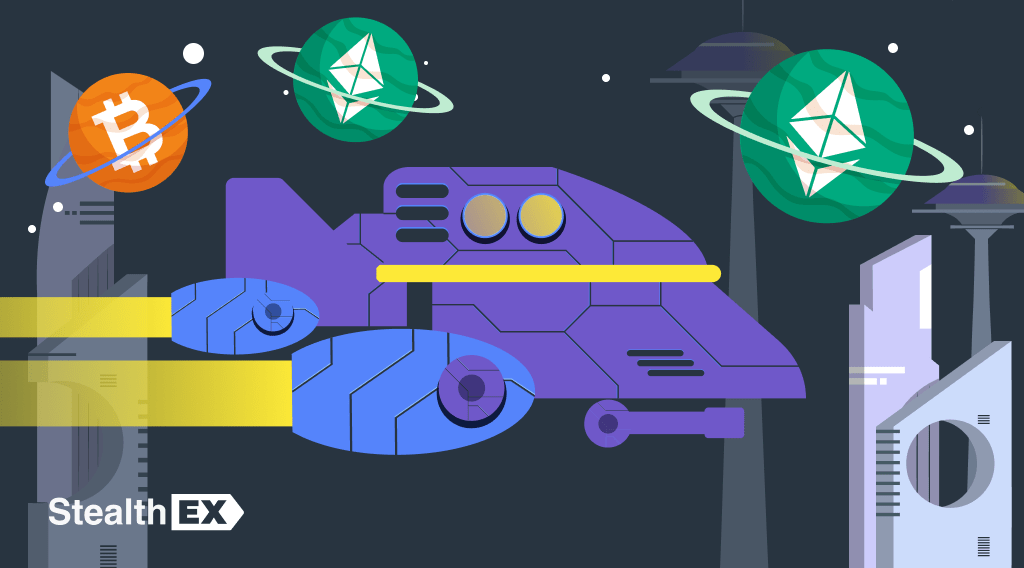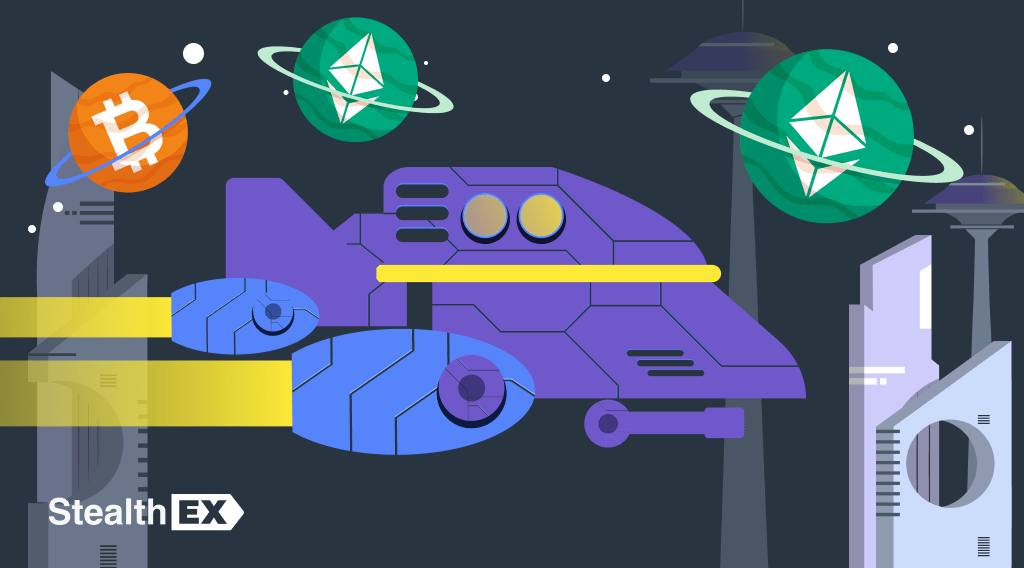 September 28, 2023
Investment
Future of Crypto in the Next 5 Years: Trends, Challenges, and Predictions
Navigating the future of crypto in the next 5 years: what can we expect from the cryptocurrency market in the…