Who Is Elon Musk? Billionaire King of Disputes and Crypto
October 19, 2022
Crypto World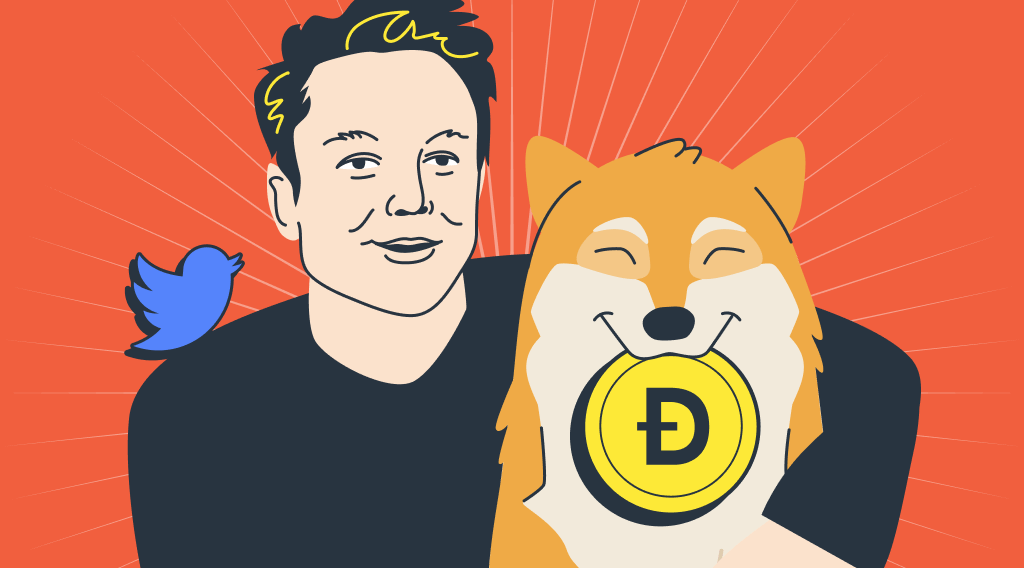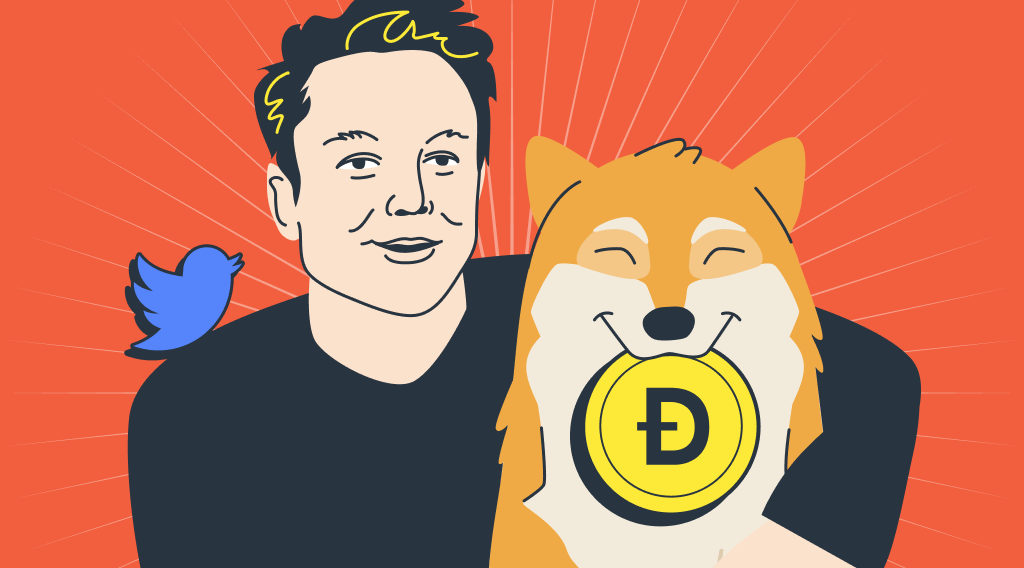 As the world of crypto is digital, that means some Internet events, claims or controversies can cause a lot of stir in the crypto space and raise the price of one or several digital assets. We have also seen some celebrities influence crypto. That is especially true for Elon Musk, a South African-born American entrepreneur. He was also one of the first significant investors in, as well as chief executive officer of, the electric car manufacturer Tesla.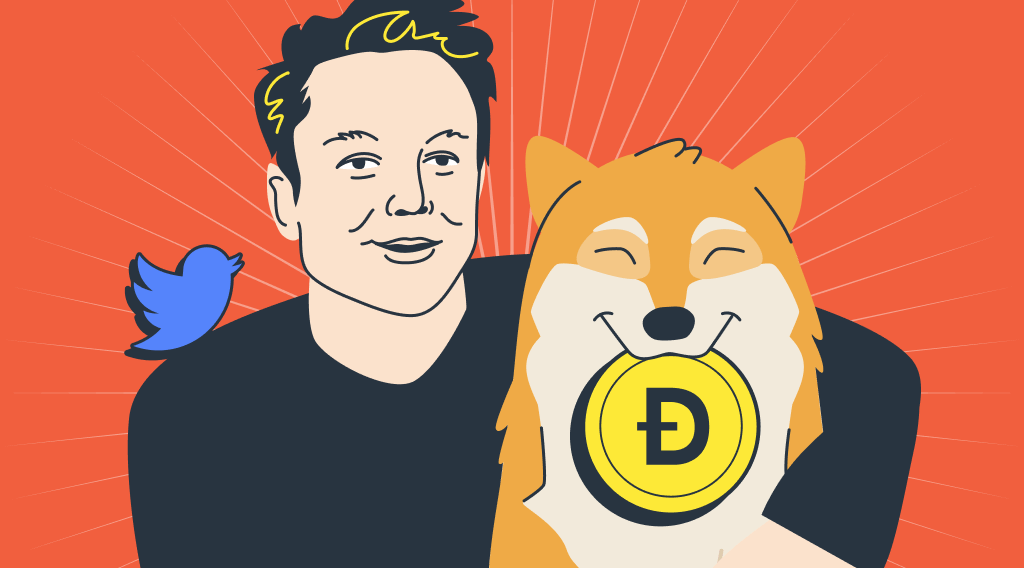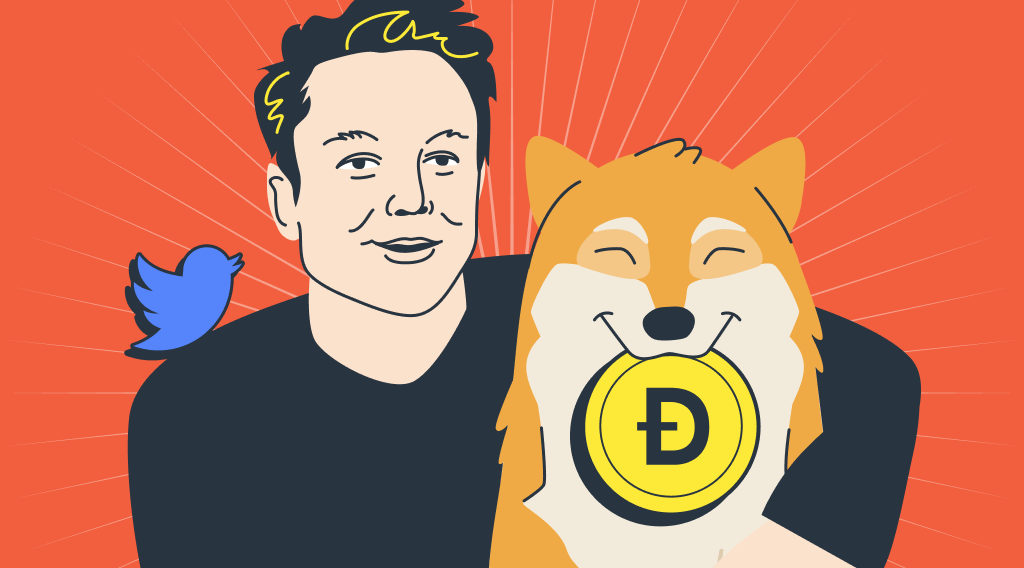 Who Is Elon Musk: Early Life
Musk was born to a South African father and a Canadian mother. He displayed an early talent for computers and entrepreneurship. At age 12 he created a video game and sold it to a computer magazine. In 1988, after obtaining a Canadian passport, Musk left South Africa because he was unwilling to support apartheid through compulsory military service and because he sought the greater economic opportunities available in the United States.
Musk attended Queen's University in Kingston, Ontario, and in 1992 he transferred to the University of Pennsylvania, Philadelphia, where he received bachelor's degrees in physics and economics in 1997. He enrolled in graduate school in physics at Stanford University in California, but he left after only two days because he felt that the Internet had much more potential to change society than work in physics.
A Multitude of Projects
Elon Musk has always been attracted to the world of science and space. In 2002 he founded Space Exploration Technologies (SpaceX) to make more affordable rockets. In addition to being CEO of SpaceX, Musk was also chief designer in building the Falcon rockets, Dragon, and Starship. Musk is also fascinated by electric cars, and in 2004 he became one of the major funders of Tesla Motors that was later renamed Tesla.
In 1995 Elon Musk founded Zip2, a company that provided maps and business directories to online newspapers. In 1999 Zip2 was bought by the computer manufacturer Compaq for $307 million, and Musk then founded an online financial services company, X.com, which later became PayPal, a famous American multinational financial technology company operating an online payments system. The online auction eBay bought PayPal in 2002 for $1.5 billion and since then, PayPal has been working as a trusted way for online eBay payments.
In 2016, Musk founded a neural interface technology company called Neuralink – and did it under the radar. Neuralink first became publicly known in 2017 when The Wall Street Journal reported on its existence. The company's first major public outing didn't come until 2019, when Elon Musk and other members of the Neuralink executive team showed off their tech in a live streamed presentation. Among Musk's other ventures are such companies as OpenAI and SolarCity.
Elon Musk and Dogecoin
In the past few years, Musk has been making headlines with his crypto tweets. Elon Musk joined the social media service Twitter in 2009, and, as @elonmusk, he became one of the most popular accounts on the site, with more than 85 million followers as of 2022.
The first time Dogecoin was mentioned on Twitter by Musk was on April 2, 2019. Musk replied in a tagged post saying, 'Dogecoin might be my fav cryptocurrency. It's pretty cool.'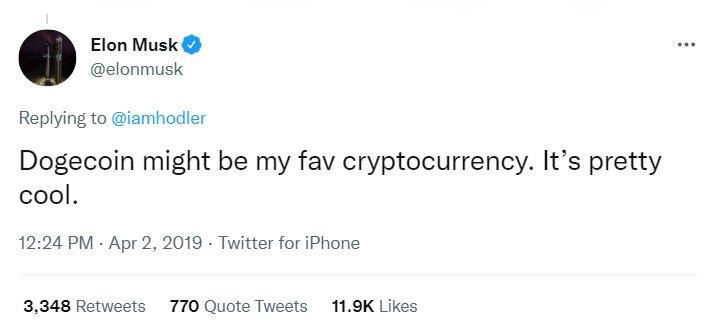 The response from Musk was to a Twitter poll that declared Musk the winner as the CEO of Dogecoin with 49% of the vote.
On July 17, 2020 Musk shared a meme of Dogecoin passing the global financial system saying, 'It's inevitable.' Both these tweets led the DOGE price to skyrocket.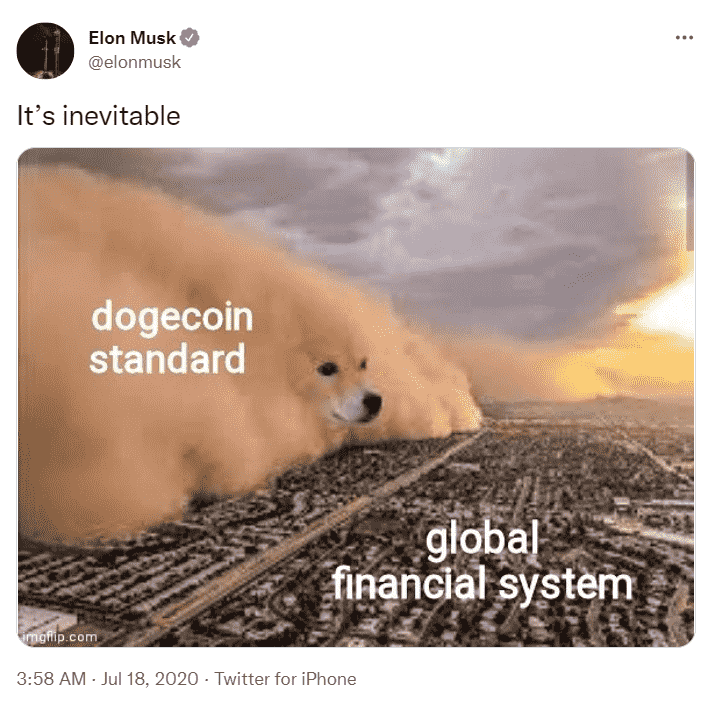 On another occasion, on May 22, 2022 Musk tweeted that merchandise for SpaceX would be sold for Dogecoin. The price of DOGE jumped as much as 10% to nearly 9 cents immediately following the tweet, before settling to a gain of about 7.7%.

Earlier, in December 2021, Musk's announcement that Tesla merchandise could be bought with Dogecoin helped DOGE prices surge as much as 33%. Later Musk's Dogecoin tweets have also helped DOGE grow in popularity. While Musk is being a major influence to this crypto project, many believe that he will continue to support DOGE and this will lead to more gains for his favorite meme coin.
What Crypto Does Elon Musk Own?
Dogecoin is not the only cryptocurrency that Elon Musk promotes with his tweets. Just recently, the tech mogul announced the launch of a new perfume product on Twitter, calling it 'the finest fragrance on Earth.' The perfume that started off as a joke, is apparently being sold on The Boring Company's website for $100 and will ship in the first quarter of 2023. When the self-titled perfume salesman announced that people could buy his Burnt Hair perfume, he also added that buyers can pay for it with Dogecoin. Additionally, his company has partnered with the crypto payment platform, BitPay to enable the purchase of the fragrance with Shiba Inu tokens.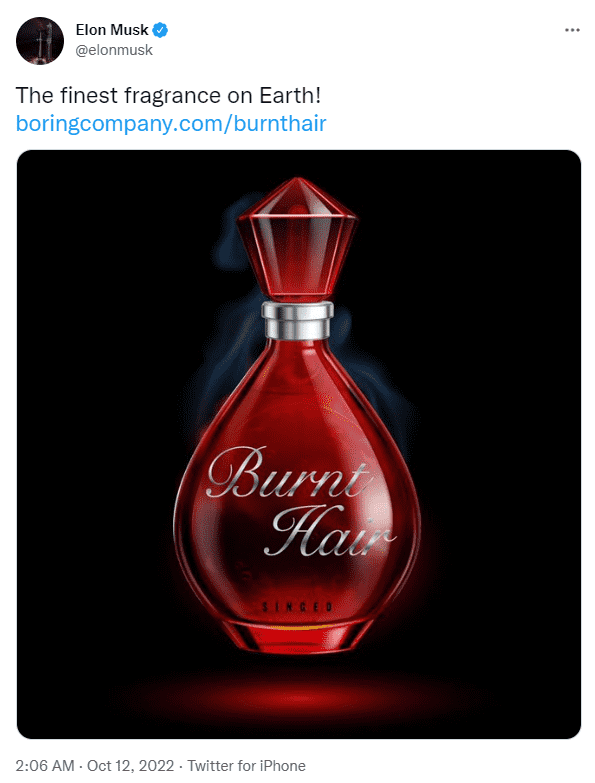 It's also true that when Musk started tweeting his Shiba Inu puppy's pictures, investors thought he was hinting at owning the crypto Shiba Inu. As a result, the price of Shiba Inu increased following his tweets. However, Musk himself does not own SHIB. He is, however, heavily invested in crypto, to be more precise, in three cryptocurrencies. At The B Word conference in June 2021, Elon Musk said that he supports Bitcoin. As revealed in his tweets and with confirmation at the conference, Elon Musk revealed that, except for Bitcoin, he owns Ethereum and Dogecoin.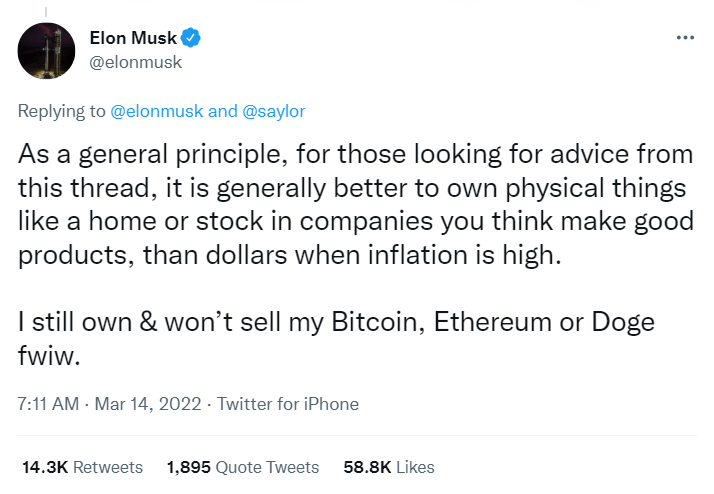 At the conference, he further said that he has more Bitcoin than Dogecoin and Ethereum. The reason behind this is his firm belief in the currency. He doesn't plan to sell his Bitcoin holdings since he does not believe in selling the crypto when the price is high.
How Much Dogecoin Does Elon Musk Own?
Despite announcing that Tesla had sold 75% of its Bitcoin holdings in Q2, CEO Elon Musk disclosed in a quarterly investor call that the company also held Dogecoin and had not sold any of those holdings.
The company disclosed that it currently owns $218 million worth of digital assets after selling $963 million worth of Bitcoin. The bulk of that $218 million is likely its remaining Bitcoin. It's, however, unclear how much of that is Dogecoin.
Internet sleuths on Reddit, however, believe they may have found a wallet belonging to Musk. This followed a tweet on February 10, in which he said he had donated some Dogecoin to GiveDirectly. By looking at the transactions of the wallet GiveDirectly shared, these users suspect that the wallet that donated 150,000 DOGE right before Musk's tweet belongs to the billionaire. As of June 2021, the wallet in question held over 2,500,000 DOGE.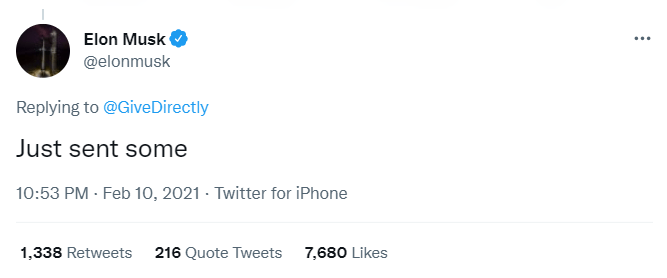 Speculation also exists that suggests Musk is the mystery Dogecoin 'whale' who holds over 36 billion DOGE, that would be 28.27% of the total circulation. This is disputed, however, and Musk has previously warned against cryptocurrencies being too concentrated.
Elon Musk and Twitter
In August 201, Musk made a series of tweets about taking the company private at a value of $420 per share, noting that he had 'secured funding.' The following month the U.S. Securities and Exchange Commission (SEC) sued Musk for securities fraud, alleging that the tweets were 'false and misleading.' Shortly thereafter Tesla's board rejected the SEC's proposed settlement, reportedly because Musk had threatened to resign. However, the news sent Tesla stock plummeting, and a harsher deal was ultimately accepted. Its terms included Musk's stepping down as chairman for three years, though he was allowed to continue as CEO; his tweets were to be preapproved by Tesla lawyers, and fines of $20 million for both Tesla and Musk were levied.
Musk Buys Twitter or Not?
Just recently, Federal authorities started investigating Elon Musk in connection with his $44 billion acquisition of Twitter. It is not clear which agencies may be carrying out the probe, and Twitter did not identify what specific actions by Musk US officials may be investigating. Twitter's filing merely said authorities are looking into Musk's 'conduct' linked to the deal.
The company's court filing elsewhere accused Musk's legal team of failing to produce draft communications with the SEC and a slide presentation to the Federal Trade Commission as part of the two sides' ongoing litigation over whether Musk can walk away from the deal.
The fate of Elon Musk's deal to buy Twitter now comes down to the money.
Musk first attempted to terminate the deal in July, alleging that Twitter violated their mutual purchase agreement by misrepresenting the number of spam and fake bot accounts on its platform. In August, Musk's demands were called 'absurdly broad' by Chancellor Kathaleen McCormick of Delaware's Court of Chancery.
Twitter later sued Musk to complete the acquisition, accusing the billionaire of using bots as a pretext to exit a deal that he developed buyer's remorse over following a market decline.
Finally, Musk proposed following through with his deal to buy the company at the originally agreed upon price of $54.2 per share. The judge overseeing the dispute later in the week ruled to pause the legal proceedings until October 28, following a request from Musk.
Elon Musk: The Ultimate Opinion Shaper?
Elon Musk seems to be a major influence not only in the world of crypto, but also for Twitter as a platform. A recent study from Exness found out that Elon Musk is the most active global brand CEO account on Twitter.
Musk ranked third on the list behind Trump and Trudeau for most tweets from global brand CEOs and world leaders with 3,266 tweets in the last 12 months. On days when Elon Musk tweets six to nineteen times, Tesla shares see an average gain of 0.20%. On Musk's most active days, when he tweets more than 20 times, Tesla shares see an average gain of 1.1%. Maybe Elon Musk should buy Twitter, after all, and become not only the infamous Dogefather, but also the ultimate CEO and influencer on Twitter…
---
If you're looking for a place to buy crypto, you can do it privately and without the need to sign up via StealthEX. Our crypto collection has more than 700 different coins and you can do wallet-to-wallet transfers instantly and problem-free.
Just go to StealthEX and follow these easy steps:
Choose the pair and the amount you want to exchange. For instance, BTC to DOGE.
Press the "Start exchange" button.
Provide the recipient address to transfer your crypto to.
Process the transaction.
Receive your Dogecoins.

Follow us on Medium, Twitter, Telegram, YouTube, and Reddit to stay updated about the latest news on StealthEX.io and the rest of the crypto world.
Don't forget to do your own research before buying any crypto. The views and opinions expressed in this article are solely those of the author.
crypto world
DOGE
Dogecoin
Elon Musk
Shiba Inu
Recent Articles on Cryptocurrency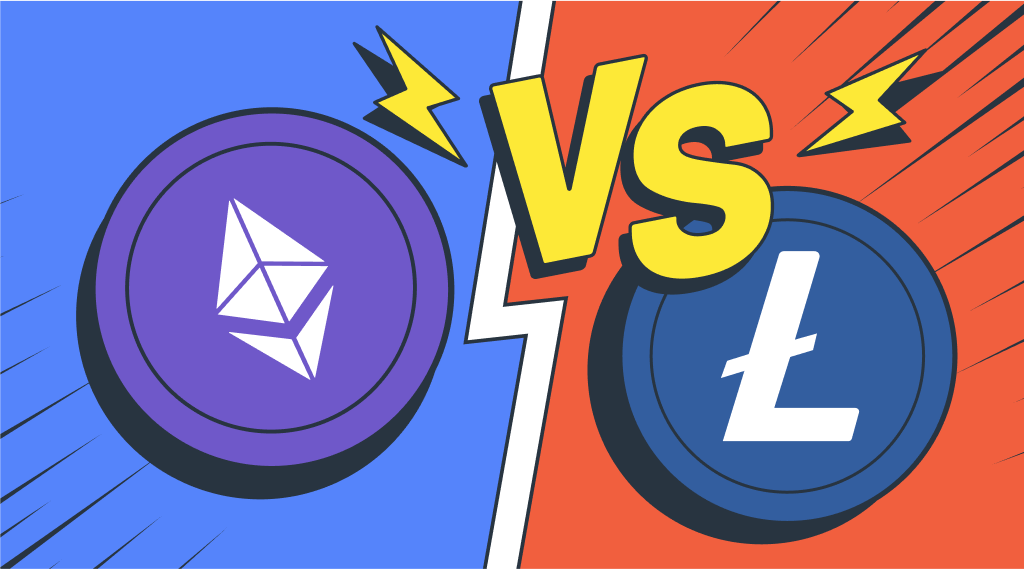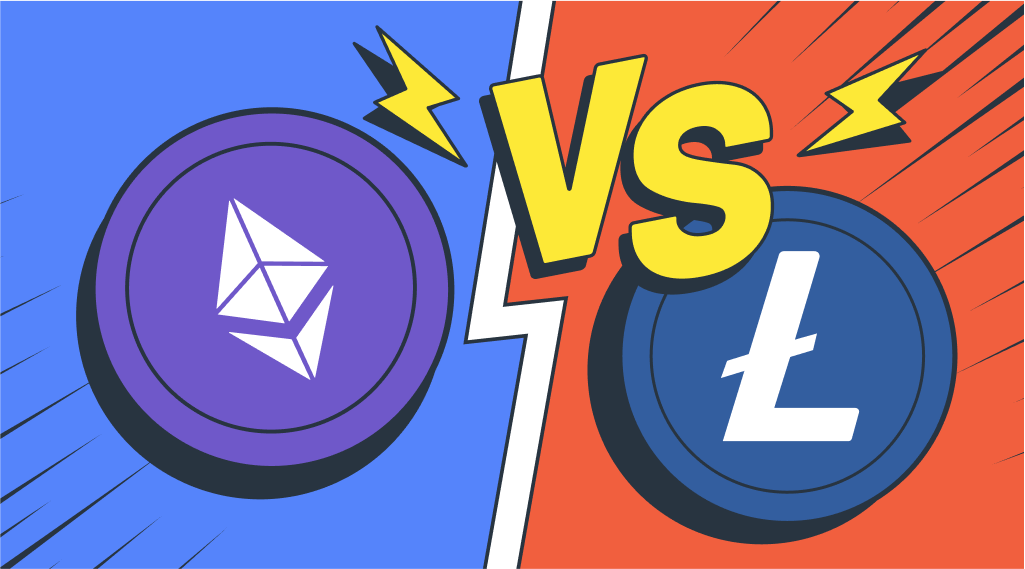 September 25, 2023
Crypto World
Litecoin vs Ethereum: Which Crypto to Choose? LTC & ETH
This article delves into the differences and similarities between LTC and ETH, offering a comprehensive comparison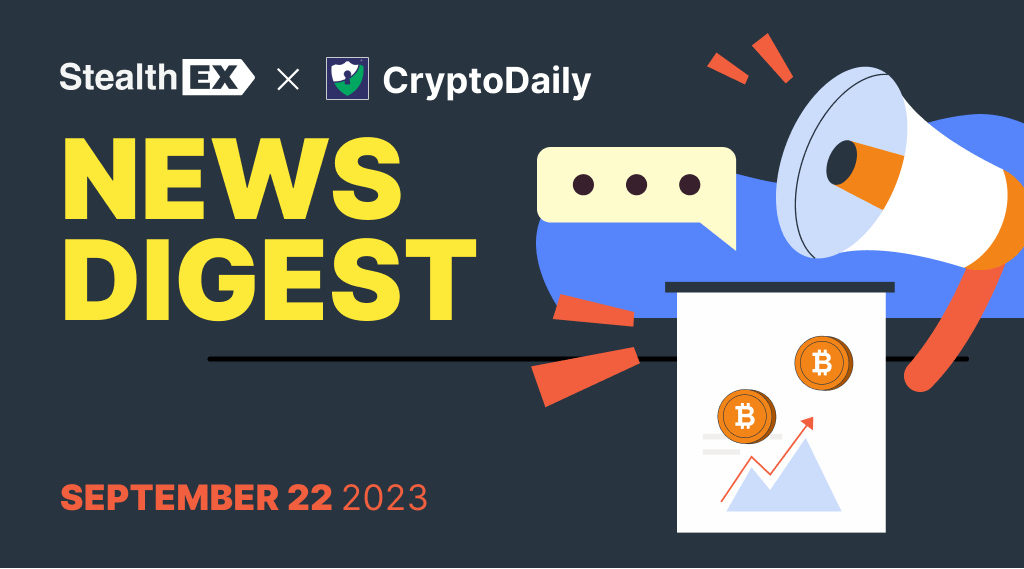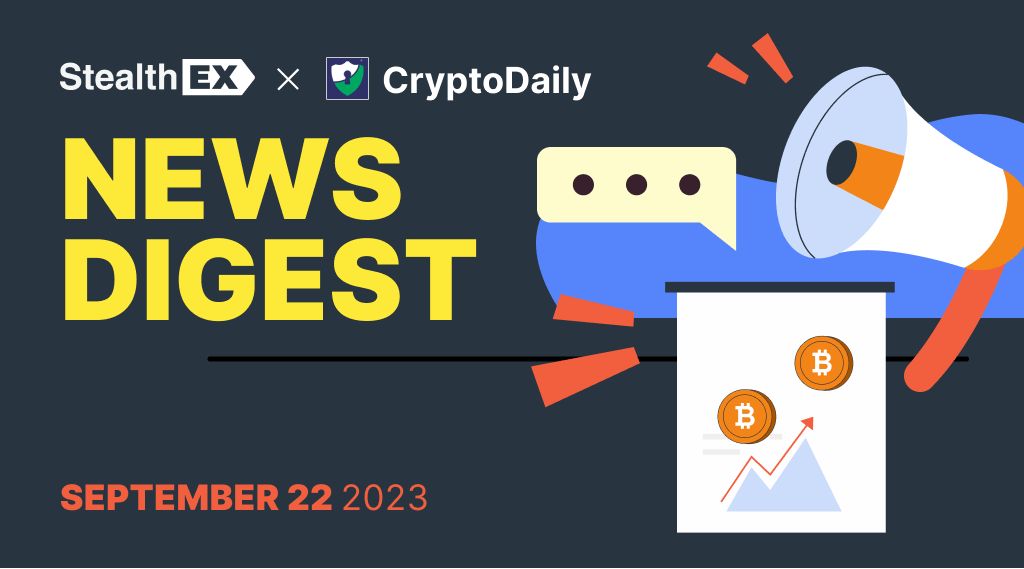 September 22, 2023
Crypto World
USDC on Polkadot, FTX Lawsuit, and SEC Actions: StealthEX x CryptoDaily Digest
In the dynamic sector of crypto, staying informed is crucial. Dive in to get a concise overview of the week's…