Will Crypto Rise Again? Predictions for the Future Growth
December 9, 2022
Crypto World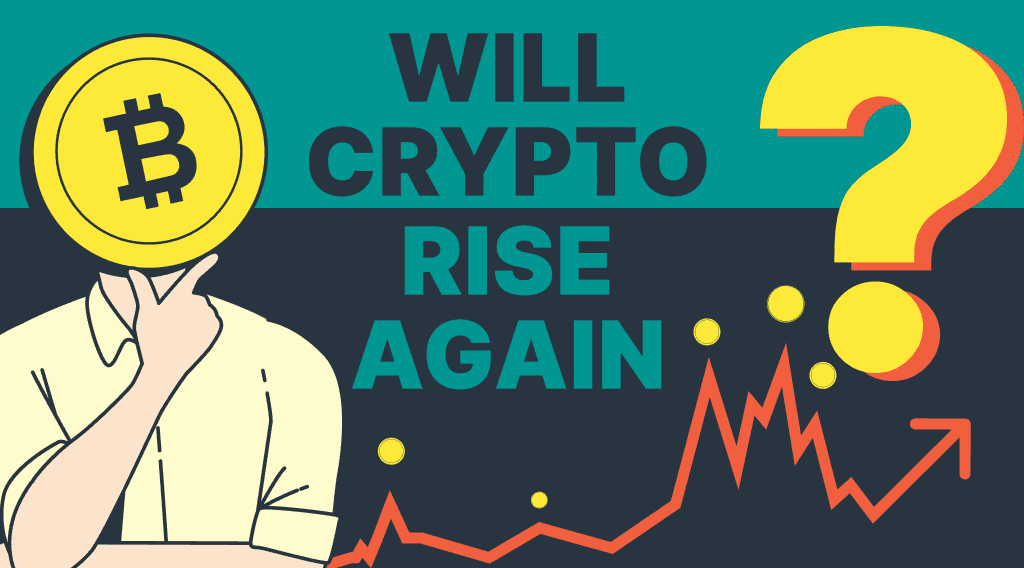 In our previous article, we tried to paint an overall image of the crypto market as it is now. However, it's still unclear what becomes of cryptocurrencies in the future. Will they soar, plummet, or tease investors along an unpredictable path for the foreseeable future? Will Bitcoin continue its volatility and will crypto rise again in the near future? Let's try and take a look at what the future might bring for all market participants and avid crypto fans.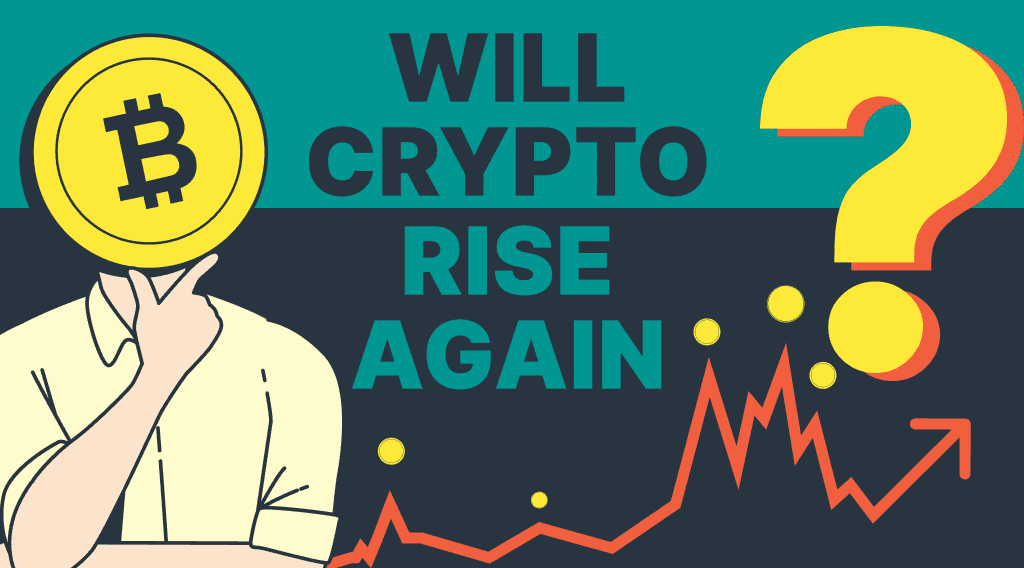 Will Crypto Rise? Expectations from the Market
Cryptocurrency prices could fall further in 2022. There's still less than a month left for the market to go into a deeper recession. In November, Bitcoin dropped to fresh two-year lows, while the rest of the market experienced strong selling pressure following the collapse of crypto exchange FTX. This has influenced a number of smaller firms and exchanges. The largest victim of the FTX collapse up to this point has been crypto firm BlockFi, which filed for bankruptcy protection on November, 28. In its bankruptcy filing, New Jersey-based BlockFi said it has more than 100,000 creditors with assets and liabilities ranging from $1 billion to $10 billion. BlockFi also said it has $275 million in outstanding loans to FTX.
As the aftershock is still felt on the market, Carol Alexander, a Sussex University professor of finance, expects Bitcoin to plummet to a low of $10,000, which would erase most of its gains in the past year and a half. 'If I were an investor now I would think about coming out of Bitcoin soon because its price will probably crash next year,' Alexander said. Her bearish call hinges on the notion that Bitcoin 'has no fundamental value' and serves as more of a 'toy' than an investment.
However, not all experts expect a market crash. Many believe Bitcoin will rise. Yuya Hasegawa, a crypto market analyst at Japanese digital asset exchange Bitbank, thinks the most significant risk factor is quantitative tapering by the Fed. He thinks it has been decided and is probably priced in. Bitcoin was mostly in the range of $20,000 during the summer period. According to Hasegawa, it has led to corresponding trading activity in the options market, which in turn strengthened Bitcoin's consolidation.
Wider Bitcoin Adoption
According to ExplodingTopics, financial forecasters project the global cryptocurrency market to reach $4.94 billion by 2030, a CAGR of about 12.8%. Ric Edelman, founder of the Digital Assets Council of Financial Professionals, predicts that more than 500 million people worldwide will own Bitcoin by the end of 2022. There are also a number of experts that predict that more mainstream use will increase the Bitcoin price by about 1,500% over the next decade.
Decentralized finance will also most likely boost cryptocurrency adoption, and decentralized autonomous organizations (DAOs) are 'likely to be the highest growth areas of crypto,' believes Bryan Gross, network steward at crypto platform ICHI. DeFi aims to recreate traditional financial products without middlemen, while DAOs could be considered a new internet community. Deposits into DeFi services surpassed $200 billion in 2021, and demand is expected to grow as the field continues to develop.
We may also see more countries following El Salvador and accepting Bitcoin as legal tender. And many, like Naavik co-founder Abhimanyu Kumar, think the growth of blockchain gaming will lead more people into crypto. 'It's going to lead the adoption curve because of the nature of the medium. It's entertaining and it's fun. It makes crypto easy to grasp.'
It's true that the more gaming develops, the more cryptocurrencies are trending. We have recently analyzed an older gaming platform Enjin that releases new gaming titles on blockchain and seems to be doing fine despite the overall market recession.
Negative Opinions on Cryptocurrency Market
In our earlier article, we have already mentioned the likes of Elon Musk, who definitely believes in the future of Bitcoin and cryptocurrency. Here is what other crypto tycoons think.
An interesting opinion concerning Bitcoin and its future comes from Alexander Bard, a professor in economics at Stockholm University and a prominent showman. 'It turns out nothing is as vulnerable to inflation (and high electricity bills) as highly speculative cryptocurrencies. We told you so.'

Warren Buffett is sticking to his skeptical stance on cryptocurrency. He said at the Berkshire Hathaway annual shareholders meeting in May 2022 that it's not a productive asset and it doesn't produce anything tangible. He told Berkshire shareholders that he wouldn't buy Bitcoin even if it dropped to $25.
'Whether it goes up or down in the next year, or five or 10 years, I don't know. But the one thing I'm pretty sure of is that it doesn't produce anything,' Buffett said. 'It's got a magic to it and people have attached magic to lots of things.' Earlier, Buffett famously called Bitcoin 'rat poison squared.' It's true that Warren Buffett doesn't directly own any Bitcoin, however, his 2.3% stake in Nubank gives him indirect exposure to the asset.
Bill Gates also doesn't support the idea of cryptocurrencies. Speaking at a TechCrunch talk on climate change in June 2022, the billionaire Microsoft co-founder described the phenomenon as something that's '100% based on greater fool theory,' referring to the idea that overvalued assets will go up in price when there are enough investors willing to pay more for them.
Positive Opinions on Crypto Rise
While many prominent figures are skeptical about crypto, some are its avid supporters. For instance, Kraken CEO Jesse Powell told Bloomberg that people need to think of Bitcoin as a five-year investment:
It's up and down day to day, week to week. You don't want to be trading this on a short time frame. It's more of a buy-and-hold investment.

Don't invest anything more than you can afford to lose. Don't gamble your rent on Bitcoin with the prices up and down 50% in any given week. You've really got to be able to think about this investment and hold it for five to 10 years.
Richard Branson, the founder of the Virgin Group, has openly endorsed Bitcoin as a viable investment. Despite Bitcoin's deplorable performance, Branson still believes investments in cryptocurrency are worthwhile. According to him, investors should allocate a small percentage of their portfolio to BTC. To show support for the cryptocurrency, Branson said his space venture, Virgin Galactic Holdings, would accept BTC payments from aspiring astronauts.
Peter Thiel, the lightning-rod venture capitalist and the co-founder of PayPal, attempted to call out anti-crypto investors while speaking at a prominent cryptocurrency conference in Miami, a crypto hot spot. Thiel referred to Warren Buffett as a 'sociopathic grandpa' for Buffett's previous comments casting doubt on the value of crypto. In addition to Buffett, Thiel decried JP Morgan CEO Jamie Dimon and BlackRock CEO Larry Fink. 'They need to be allocating some of their money to Bitcoin,' he said. 'We need to push back on them.'
Conclusion
Whether you believe Bitcoin is on the cusp of a new breakout or on the verge of collapse, one thing is certain: cryptocurrencies remain a divisive topic. With opposing opinions on both sides of the fence, crypto continues its journey towards the yet unknown future.
---
If you are looking to buy crypto safely, you can always use the user-friendly and non-custodial StealthEX crypto exchange platform. You can purchase crypto privately and without the need to sign up for the service. Our crypto collection has more than 600 different coins and you can do wallet-to-wallet transfers instantly and problem-free.
Just go to StealthEX and follow these easy steps:
Choose the pair and the amount you want to exchange. For instance, BTC to ETH.
Press the "Start exchange" button.
Provide the recipient address to transfer your crypto to.
Process the transaction.
Receive your crypto coins.

Follow us on Medium, Twitter, Telegram, YouTube, and Publish0x to stay updated about the latest news on StealthEX.io and the rest of the crypto world.
Don't forget to do your own research before buying any crypto. The views and opinions expressed in this article are solely those of the author.
Bitcoin price
crypto world
cryptocurrency market
price analysis
price prediction
Recent Articles on Cryptocurrency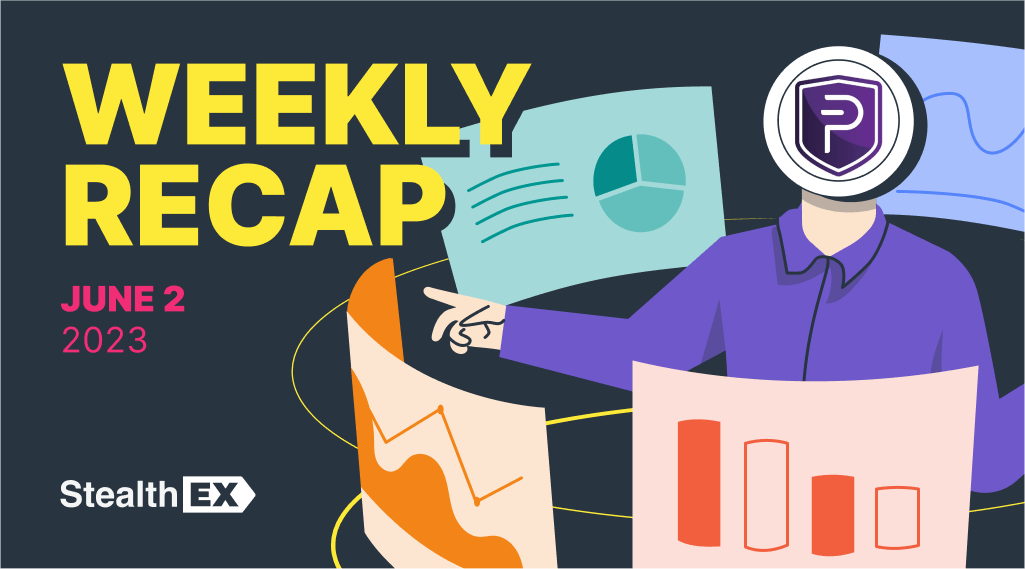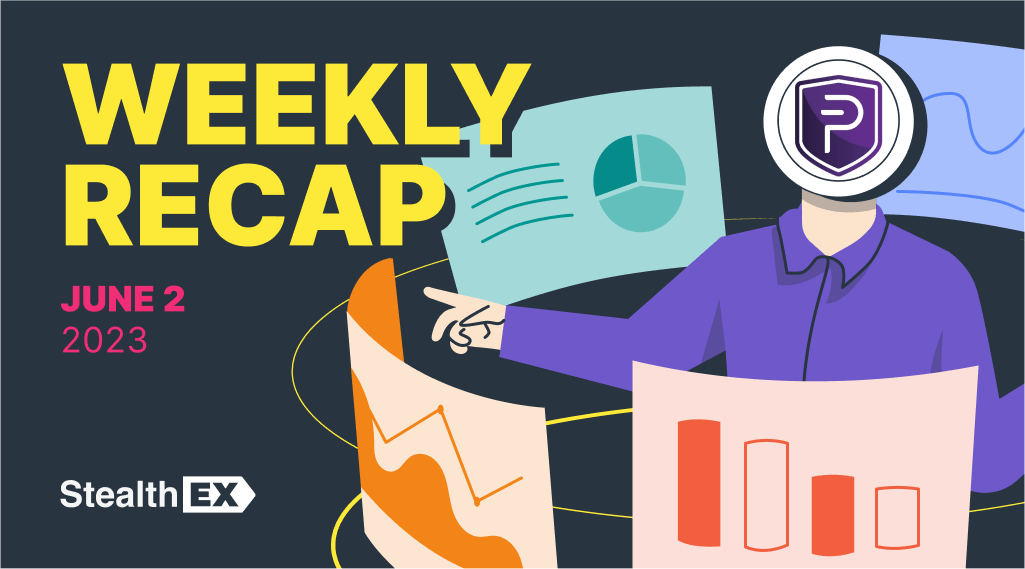 Review of the Crypto Market: June 2, 2023
Weekly Crypto Market analysis with major trends, Ethereum & Bitcoin performance, and impactful news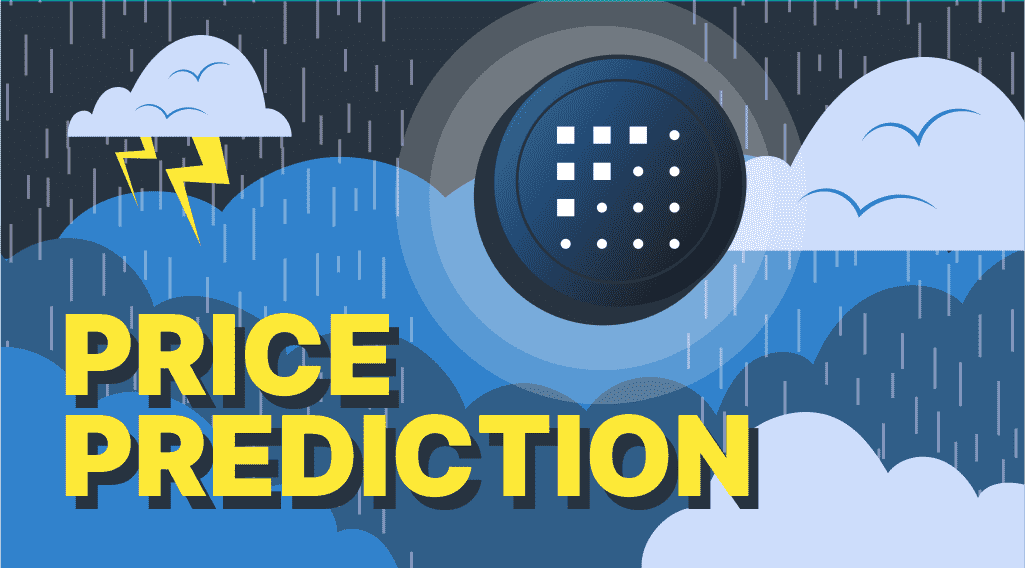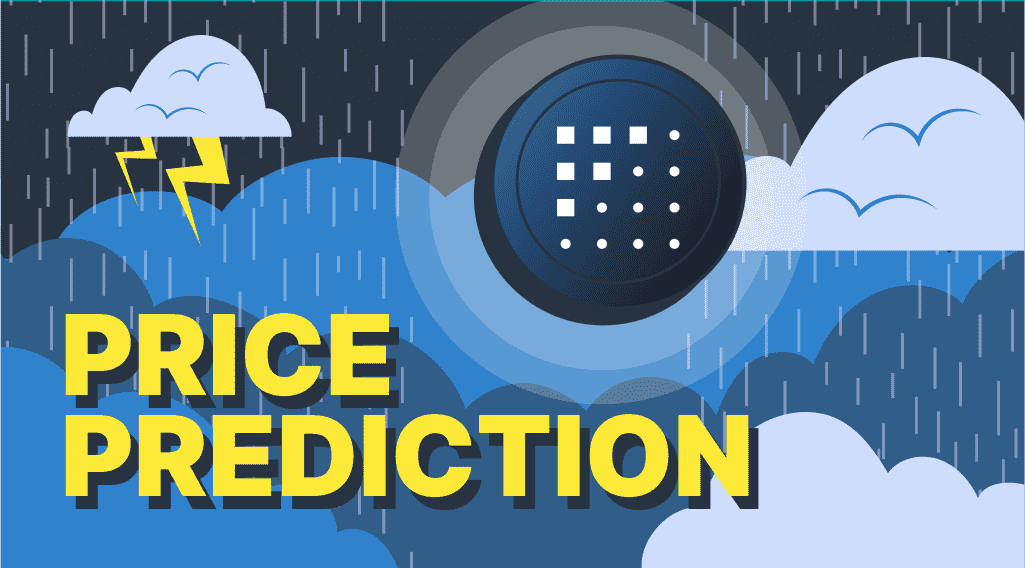 June 1, 2023
Price Prediction
Fetch.ai Price Prediction: Unveiling Future Trends of FET Crypto
Uncover Fetch.ai Price Prediction, empowering you to anticipate market trends and make decisions about its future.