CRO Price Prediction: How High Can Cronos Coin Go?
June 29, 2023
Price Prediction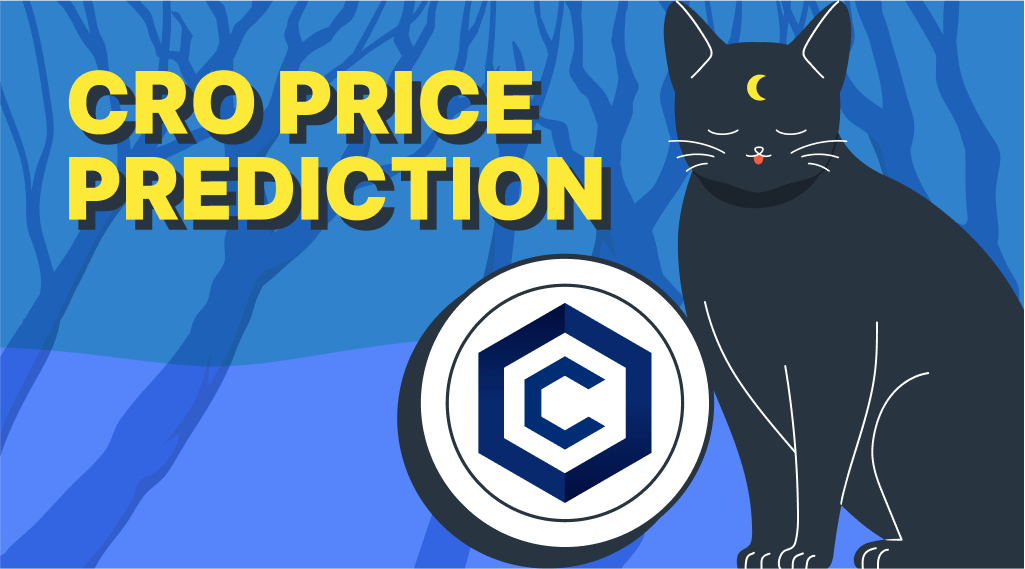 Many online trading platforms have launched their own cryptocurrency, including Binance, Huobi, etc. These tokens often help fuel the ecosystems and enrich user experience for traders. One of these projects is Crypto.com and its native token Cronos (CRO). Read more about CRO price prediction in the new StealthEX article.
| | | |
| --- | --- | --- |
| Current CRO Crypto Price | Cronos Coin Prediction 2025 | CRO Coin Price Prediction 2030 |
| $0.0558 | $3.198 | $20.53 |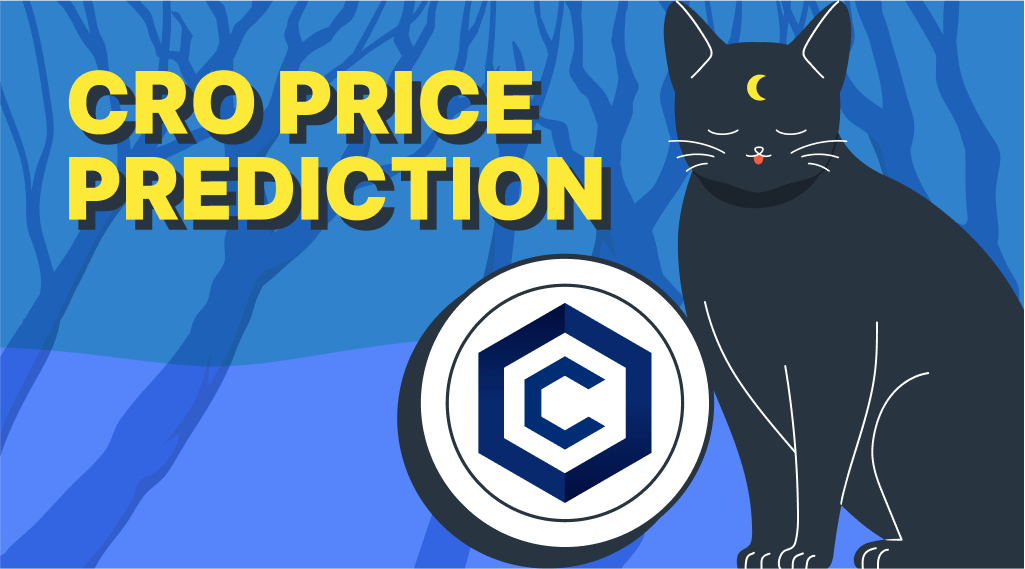 What Is Cronos (CRO) Coin?
Cronos (CRO) is the native token of the Crypto.com blockchain and the Cronos EVM chain. Cronos EVM is the first Ethereum-compatible blockchain built with the Cosmos software development kit. It is built on an open-source foundation, allowing for universal access, and it is permissionless, allowing for frictionless transactions between users without the need for clearance from a central authority. The major goal of the Cronos EVM chain is to ease the rapid migration of applications from other blockchains while providing the benefit of lower transaction fees.
Crypto.com is an all-in-one platform and mobile app that allows users to purchase, sell, and earn digital assets. The platform, which was founded in 2016 by Kris Marszalek, Bobby Bao, Gary Or, and Rafael Melo, has over 50 million users. The platform includes a non-fungible token (NFT) marketplace, a Visa card with up to 8% cashback and acceptance in approximately 40 countries, a crypto wallet, token swapping capabilities, daily rewards and interest opportunities, and the ability to monetize crypto assets without selling them.
Crypto.com was created with the vision of providing cryptocurrency access to everyone by attempting to accelerate the world's transition to cryptocurrency. To do this, the founders envisioned a platform that meets the decentralized needs of investors, traders, consumers, and businesses. They decided that a platform that offered these services would be best served with its own blockchain rather than creating a fork of an existing one.
The Cronos ecosystem can now support hundreds or even thousands of transactions per second (10 to 30 times the current TPS), with an ecosystem of layer-2 chains sharing Cronos as the layer-1 settlement layer. To propel its ecosystem, Cronos partnered with Caldera.
Cronos Goals
According to Crypto.com's mission and vision statements, its overall mission is to 'Accelerate the World's Transition to Cryptocurrency' by providing people with digital financial services. With access to a broad spectrum of cryptocurrency and blockchain-related products and services, Crypto.com believes it will lead the charge toward Web3, which is theoretically going to be built on blockchain technology and use cryptocurrency.
Crypto.com's purpose is different from Ethereum's because it is a company providing financial services; in this aspect, it is centralizing a concept that by design was supposed to be decentralized. Ethereum, the global virtual machine, is fully decentralized.
Crypto.com's native blockchain token, CRO, is designed to facilitate transactions using its custom blockchain. CRO is used to pay transaction fees and can be staked to become a validator to earn token rewards.
Cronos Coin Price History
CRO was launched in mid-December 2018, with an initial value of roughly $0.0153. The coin witnessed a significant increase, nearly doubling its value, reaching $0.103 on March 15, 2019. It subsequently entered a very stable period until the late spring of 2020, when its value began to rise steadily.
The token increased more than fivefold between 14 March 2020, when the coin was worth $0.03187, and 31 August 2020, when it was worth $0.1785. The debut of the Crypto.com wallet in late March may have influenced these advances.
CRO token then rose by around 285% from $0.06362 on 4 February 2021 to $0.2452 on 15 April 2021, thanks to a strong market. However, the cryptocurrency fell before making a rebound in the autumn, and 2022 proved to be a difficult year for the cryptocurrency. It originally fell until momentarily exceeding $0.50 on February 9th.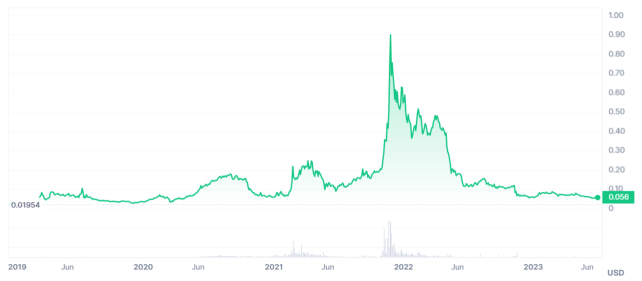 Cronos Price History, CoinMarketCap, 29 June 2023
Unfortunately, despite the renaming from Crypto.com to Cronos, which attempted to reflect the coin's decentralization and the phenomenal expansion of the Cronos ecosystem, the positive attitude surrounding its valuation was short-lived.
| | |
| --- | --- |
| Current Price | $0.0558 |
| Market Cap | $1,409,467,676 |
| Volume (24h) | $6,706,886 |
| Market Rank | #36 |
| Circulating Supply | 25,263,013,692 CRO |
| Total Supply | 30,263,013,692 CRO |
| 7 Day High / Low | $0.0603 / $0.05506 |
| All-Time High | 0.9698 Nov 24, 2021 |
CRO Price Prediction: Can CRO Reach $100?
Cronos Crypto Price Prediction 2023
Surprisingly, WalletInvestor crypto analysts have a positive prediction for CRO crypto for this year. According to their estimates, this digital currency can go up by the end of 2023 – to a minimum of $1.347 (+2,307%), which is way higher than its current price level of only $0.05594 and represents a new record price for the cryptocurrency. At its maximum, CRO coin will reach $1.714 (+2,963%).
According to DigitalCoinPrice, in 2023 the minimum price of CRO coin might drop to $0.05 (-10%), while its maximum price, $0.12, will see the cryptocurrency rise in price by 114%.
Meanwhile, PricePrediction.net experts state that in 2023, the expected maximum price of Cronos will rise to $0.081 (+44%), and it may also drop to a minimum of $0.072 (+28%).
CRO Price Prediction 2025
DigitalCoinPrice is optimistic about CRO crypto, and their experts believe the cryptocurrency will steadily rise in price. Based on the experts' forecasts, in 2025, CRO crypto might go as high as $0.20 (+257%) per coin at its highest point. Its minimum price might reach $0.16 (+186%).
WalletInvestor experts are very positive about Cronos. They believe that CRO crypto is going to climb even higher in price by the end of 2025 – its minimum price in December of 2025 is forecasted to hover around $2.206 (+3,843%). Its maximum price will skyrocket to $3.198 (+5,616%).
PricePrediction.net analysts believe that Cronos will rise in price gradually. According to their website, the expected maximum price of CRO Coin at the end of 2025 will be $0.18 (+221%), and it may also drop to a minimum of $0.15 (+168%).
CRO Price Prediction 2030
According to DigitalCoinPrice forecasts, in 2030 the highest price CRO crypto may reach is $0.59 (+954%) per coin. It can also drop in price and reach $0.55 (+883%) per coin.
PricePrediction.net analysts are positive about CRO Coin crypto and believe it will reach new price levels. According to this website, the expected maximum price of CRO Coin at the end of 2030 will be $1.19 (+2,027%), and it may also drop to a minimum of $0.97 (+1,634%).
Telegaon analysts are way more optimistic than PricePrediction. According to this website, in 2030, CRO Coin's minimum price can go as high as a staggering $16.98 (+30,253%). Its maximum price, however, may soar to a record level of $20.53 (+36,600%) per coin, making it an extremely profitable crypto investment.
Cronos Price Prediction 2040
Telegaon provides us with some estimates for CRO crypto when it comes to long-term predictions. Though the crypto market is highly volatile, the website's crypto analysts believe that by 2040, the price of CRO Coin will reach an all-time high with $45.12 (+80,557%) at its lowest point. Its maximum is estimated to be $66.45 (+118,687%).
CRO Coin Price Prediction 2050
Telegaon also provides us with the all-time highs for Cronos for the year 2050. The coin's price may rise even higher and skyrocket to a record-breaking price level of $165.76 (+296,217%), while it may also drop down to a minimum of $123.54 (+220,743%).
CRO Coin USDT Price Technical Analysis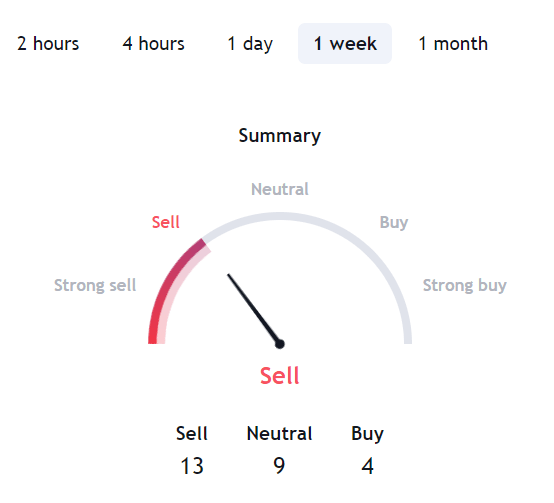 Tradingview, Data was taken on June 29
Now that we've seen what the future can bring for Cronos, let's find out a bit more about its perspectives.
Is CRO Coin a Good Investment?
When considering a CRO coin price prediction, it is important to keep in mind that cryptocurrency markets remain extremely volatile, making it difficult to accurately predict what a coin or token's price will be in a few hours, and even harder to give long-term estimates.
However, it's true that the Bitcoin industry has a lot of room for growth. Cronos is a good choice for anyone looking to enter the cryptocurrency market because it does not charge any withdrawal or deposit fees. The coin is expected to be employed in a variety of areas, including the gaming industry and the digital marketplace.
The popularity of DeFi-based and other cutting-edge financial services has fuelled demand for the Crypto.com platform's CRO tokens. Beyond simply using and storing Bitcoin, there are other methods to augment your income with it. The project's scope was recently expanded to incorporate margin and OTC trading. According to most CRO price forecasts, the cost of this cryptocurrency will rise over time. However, there are times when online forecasting services provide inaccurate predictions, especially taking into account sudden market collapses, like that of the FTX exchange platform.
Cronos: Roadmap that Bridges the Future
In September 2022, Cronos unveiled a new roadmap. Despite the general slow market activity, Cronos has managed to climb the ladder as a top 10 blockchain. At the time of writing this article, Cosmos's ecosystem has a market cap of $1 billion. So, to be prepared for the next market cycle, the platform outlined a two-fold ambition:
To onboard the next billion Web3 users with scalable technology and multiple partnerships with platforms such as Crypto.com.
Build a thriving DeFI, NFT, and Web3 gaming ecosystem with high-quality applications with more focus on users.
According to the Cronos update, the platform's priority remains providing access to high-quality DeFi, NFT, and gaming applications. As a result, the Cronos team stated that it would utilize its collaboration with other chains to enhance interoperability and cooperation.
The first part of the Cronos roadmap, dubbed 'Protocol and database scaling,' will concentrate on improving the chain's performance. The next major Cronos upgrade (v1.0.0) is now under testing and will be released to the mainnet in Q4.
Cronos has improved significantly in terms of scalability since exiting Beta. More network enhancements, however, will concentrate on boosting the scalability of current Cronos technology.
Applications developed on Cronos saw a huge boost in 2022. As a result, part of the roadmap for 2023 will focus on the ecosystem, infrastructure, and tooling. Cronos will focus on enhancing the visibility and discoverability of dApps in 2023 and the latter part of 2022.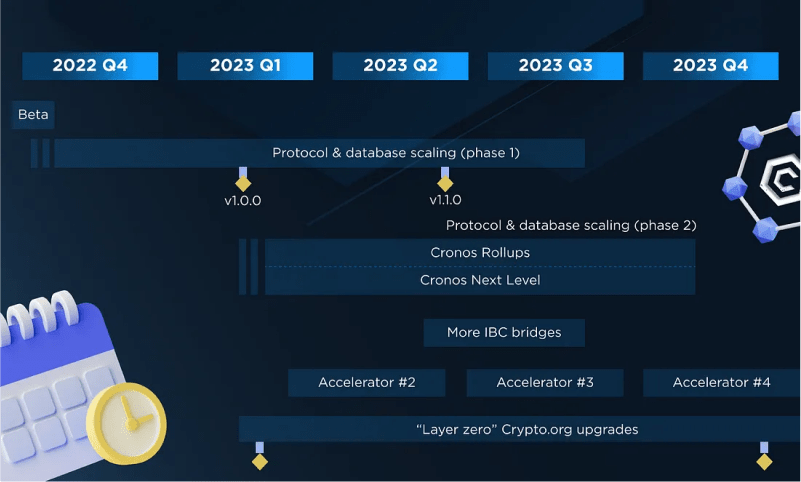 CRO Coin Roadmap
Final Thoughts: Will CRO Coin Go Up?
When attempting to forecast CRO prices, it is critical to recognize the inherent volatility of crypto markets, which makes short-term forecasts difficult and long-term estimates considerably more unclear. Algorithm-based analysts and forecasters may not always be correct in their forecasts.
Before investing into Cronos it's recommended to examine current market patterns, stay up to date on the latest news, conduct technical and fundamental analysis, and take expert advice into account.
---
How to Buy CRO Crypto via StealthEX
StealthEX is here to help you buy Cronos coin if you're looking for a way to invest in this crypto token. You can do this privately and without the need to sign up for the service. Our crypto collection has more than 1000 different coins and you can do wallet-to-wallet transfers instantly and problem-free.
Just go to StealthEX, choose the amount and cryptocurrencies you want to swap, and get CRO crypto to your wallet!

Follow us on Medium, Twitter, Telegram, YouTube, and Publish0x to stay updated about the latest news on StealthEX.io and the rest of the crypto world.
Don't forget to do your own research before buying any crypto. The views and opinions expressed in this article are solely those of the author.
CRO
Cronos
crypto price prediction
price analysis
price prediction
Recent Articles on Cryptocurrency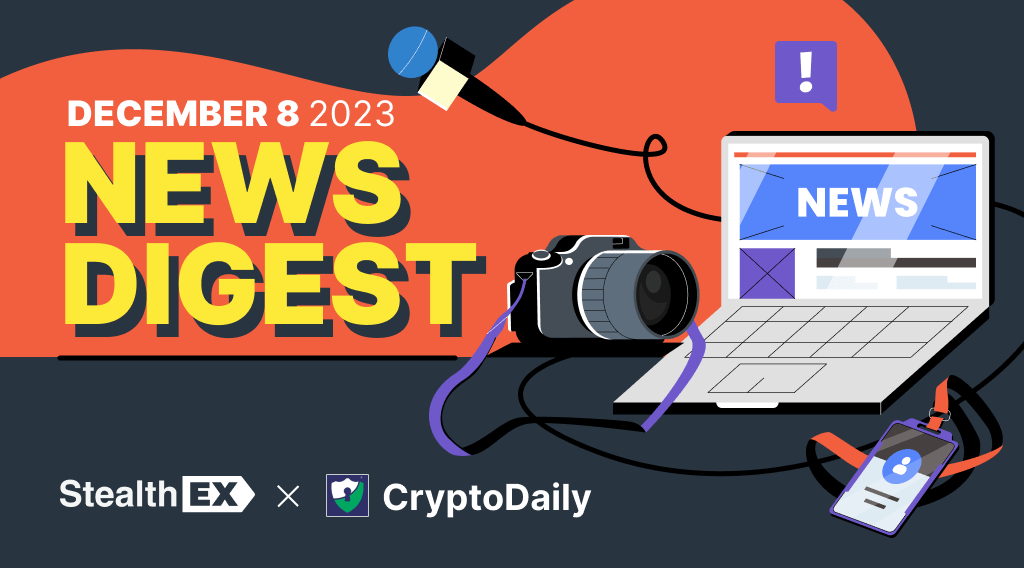 December 8, 2023
Crypto World
StealthEX & CryptoDaily: Weekly Crypto Insights
Explore key cryptocurrency developments and trends in StealthEX's insightful weekly roundup, in partnership with CryptoDaily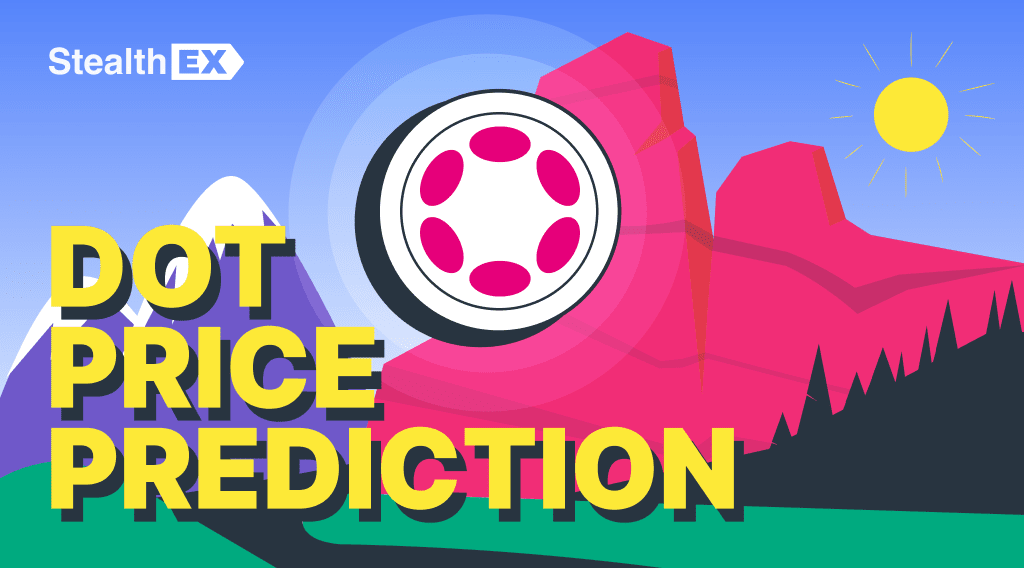 November 29, 2023
Price Prediction
Polkadot (DOT) Price Prediction: Will DOT Coin Reach $1000?
According to the long-term Polkadot price prediction by the end of 2030, the DOT price may rise to $195