Crypto Predictions for 2023 — What to Expect From Cryptocurrency?
December 22, 2022
Crypto World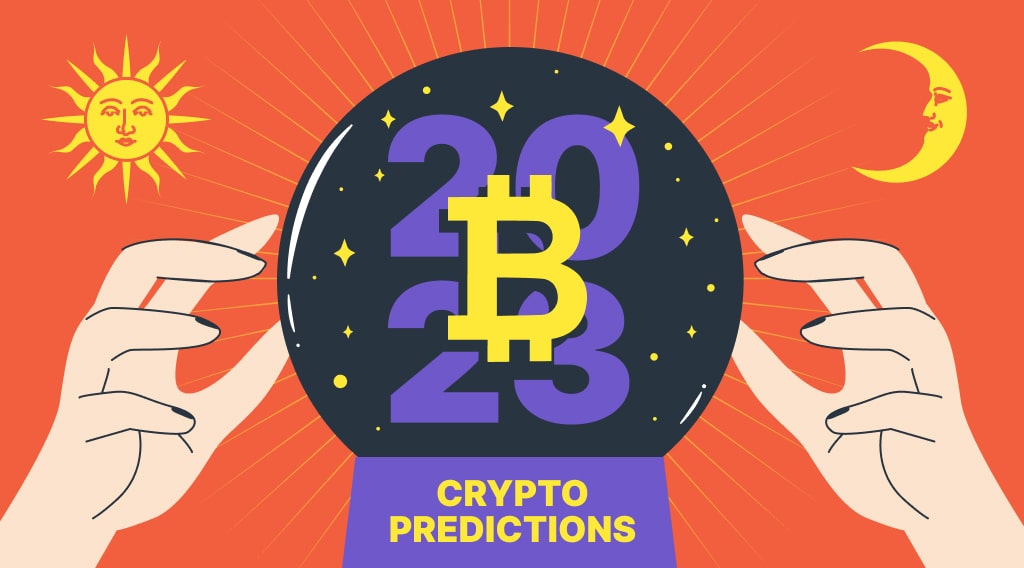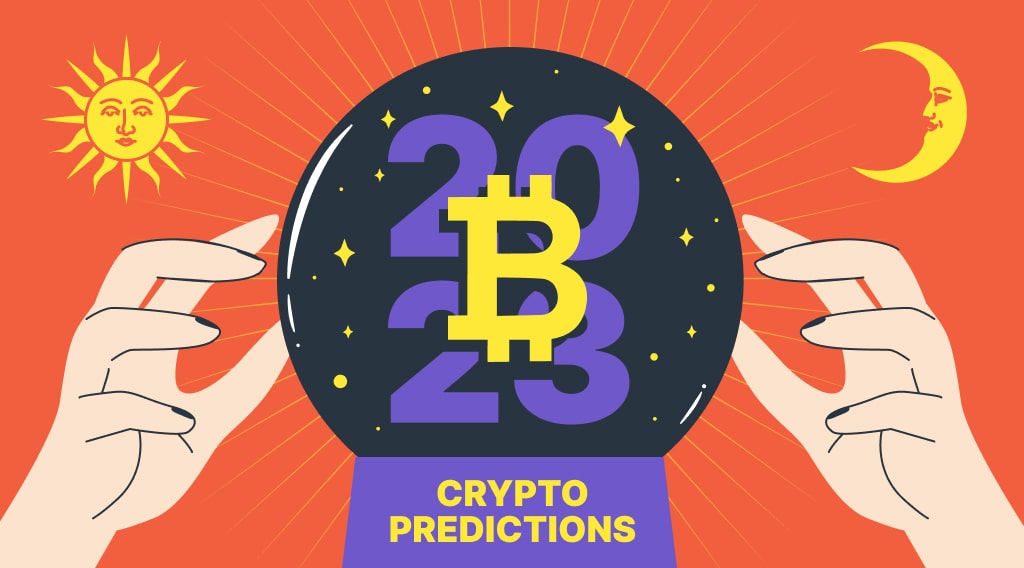 In our previous article, we discussed the crypto events of 2022. In this article, we're going to take a look at what the future might hold for cryptocurrency — crypto predictions both from experts' views and the overall market position.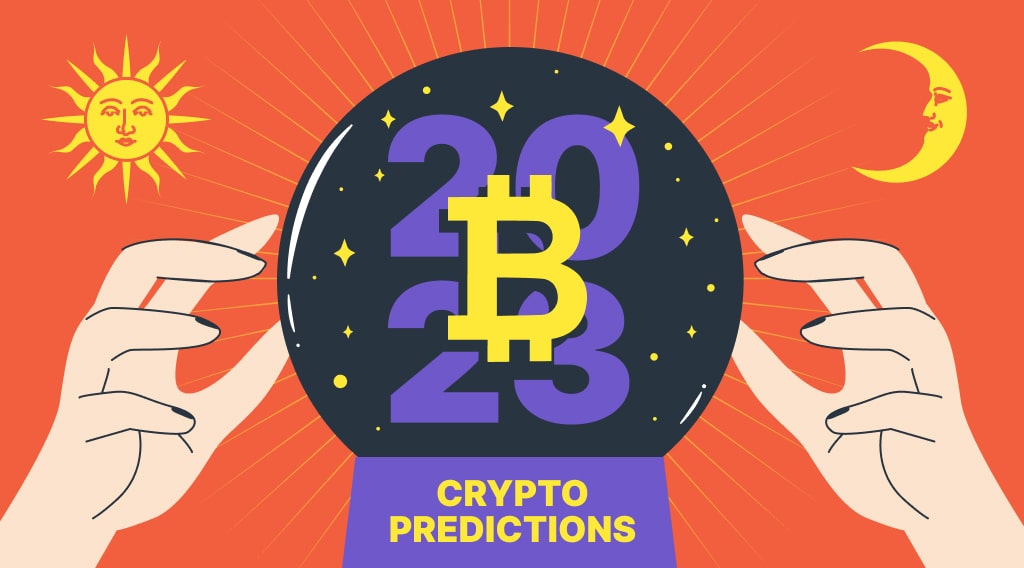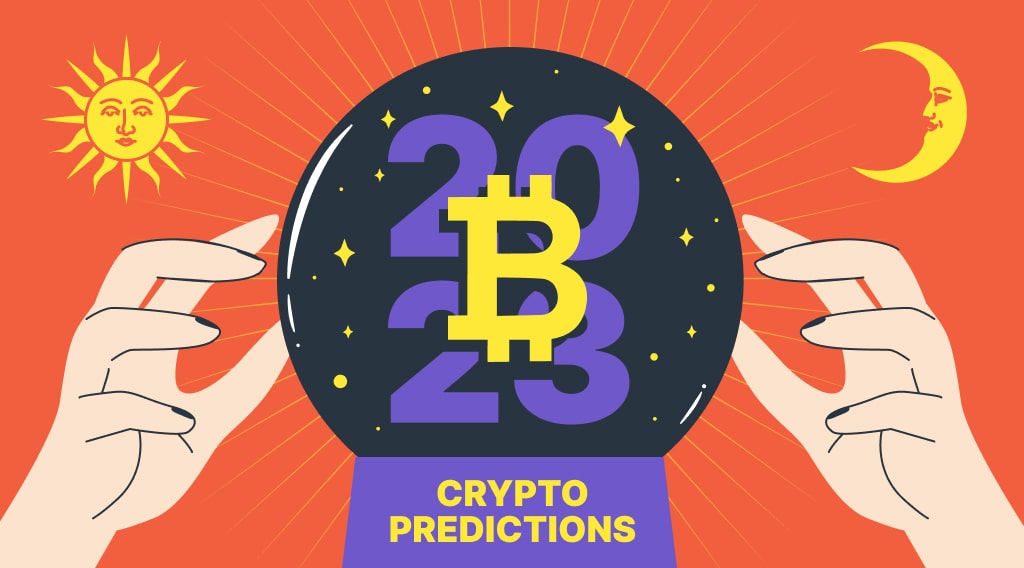 Crypto Predictions 2023
Cryptocurrency Crash or Rise?
With the ongoing market recession crypto experts begin to wonder whether crypto is going to survive at all or if the new bull market will take place at all. Global stocks have gone into a downturn as result of the war in Ukraine, inflationary fears, and higher interest rates, which will make it more expensive for businesses to borrow money. This has spilled over into the cryptocurrency market.
Some crypto experts believe that this time around, crypto winter is different. Indeed, high inflation is back after a 30-year absence, and with it, much tighter monetary policy. It seems that the era of plentiful dollars is coming to an end. And that will mean persistently lower prices for cryptocurrencies. Some say that the continuing dollar scarcity will make it impossible for crypto to rise again as it has before. Rather, it will have to adapt to the new paradigm. 
Inevitably, crypto skeptics are calling 'the end of crypto.' But we've seen this kind of correction before. In 2014, Bitcoin's price crashed when the Mt. Gox exchange collapsed. And in 2018, Bitcoin's price fell 80% as hundreds of ICOs crashed and burned. In both cases, the market eventually recovered, and crypto prices rose higher than before.
Additionally, a lot of positive events have taken place in the crypto industry. Vietnam leads the world in grassroots cryptocurrency adoption, according to blockchain analytics firm Chainalysis' latest "Geography of Cryptocurrency" report. The country, which topped the ranking for the second consecutive year, was one of three Southeast Asian countries at the top of the 2022 list. Overall, the crypto market still remains one of the most profitable fields of the modern economy, and even the current recession hasn't ruined it.
Bitcoin Price: Experts' Opinions
At the moment, crypto prices are still recovering from November's crash. Though Bitcoin is faring much more than last month, prices remain low, the most popular crypto asset is down nearly 80% in value from its all-time high in November 2021. While experts aren't sure whether FTX's implosion is going to prolong crypto winter, it probably deepened the price lows we've now seen this year, according to Chris Kline, CRO and co-founder of Bitcoin IRA, a digital asset technology platform for individual retirement accounts.
Cryptos are weakening as risk appetite has just left the building.

A lot of bad news has been priced in so it might take another downfall of a major crypto company or a de-risking movement on Wall Street to take Bitcoin below its recent low.

Ed Moya, Senior Market Analyst at OANDA, Market Pulse
Despite the volatility and recent slumping price, many experts still say Bitcoin is on its way to passing the $100,000 mark, though with varying opinions on exactly when that will happen. For instance, an American venture capital investor Tim Draper still believes Bitcoin is going to hit $250,000 by mid-2023, and Elon Musk thinks the crypto market will recover, though it'll take more time for the prices to rise again.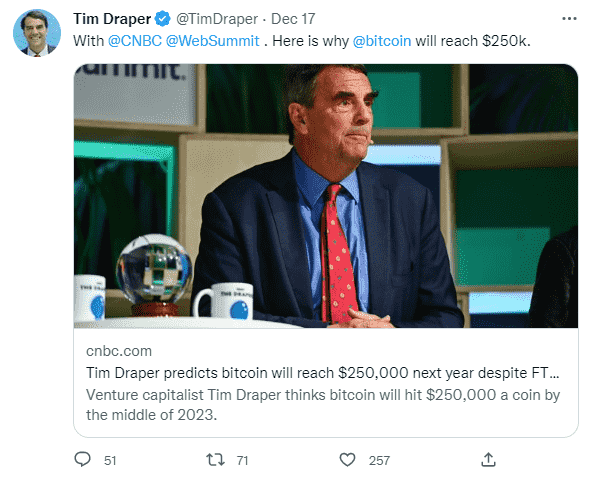 It's still unclear what the future holds for crypto, however, a new Bitcoin halving in 2024 may influence the price of cryptocurrencies, and we may see new all-time highs as the market slowly recovers.
Central Bank Digital Currencies: What CBDCs Mean for Crypto?
Central bank digital currencies are digital tokens, similar to cryptocurrency, issued by a central bank. They are pegged to the value of that country's fiat currency. The main goal of CBDCs is to provide businesses and consumers with privacy, transferability, convenience, accessibility, and financial security. digital money has been developing for some time already. New technologies hope to democratize finance and broaden access to financial products and services. A main goal is to achieve much cheaper, instantaneous domestic and cross-border payments. The gains could be especially great for people in developing countries.
Central bank digital currencies would also reduce the risks of using digital currencies in their current form. Cryptocurrencies are highly volatile, with their value constantly fluctuating. This volatility could cause severe financial stress in many households and affect the overall stability of an economy. CBDCs, backed by a government and controlled by a central bank, would provide households, consumers, and businesses with a stable means of exchanging digital currency.
However, some countries value a CBDC as a tool to counter cryptocurrencies, and, eventually, CBDCs issuance may initiate further crypto regulation. Some central banks have expressed unease about digital coins because of their high volatility, and this will inevitably lead to further complications for the more loose crypto market.
Will Crypto Go Green?
Bitcoin is struggling to go green, with the cryptocurrency making only slim gains in its usage of sustainable energy in the year to January, research by Cambridge university showed in 2022. Processing BTC transactions and mining new tokens is done by powerful computers, hooked up to a global network, that compete against others to solve complex mathematical puzzles.
The process guzzles electricity, with its heavy reliance on polluting fossil fuels such as coal drawing criticism from policymakers, investors and environmentalists who worry over its impact on global warming.
One of the solutions for this may be the ultimate transfer from Proof-of-Work consensus to Proof-of-Stake consensus, a transition Ethereum has made in September 2022. While this means that mining has virtually stopped, the overall scalability has increased, and Ethereum production no longer harms the environment. All the while Bitcoin's greenhouse gas emissions are set to hit 48.4 million tonnes of carbon dioxide equivalent 2022, some 14% lower than the estimated emissions for 2021, according to some studies.
All in all, increasing awareness of crypto's energy consumption, pressure from highly influential people like Elon Musk (who halted Bitcoin payments at Tesla due to the crypto's environmental impact) and crackdowns in major countries like China are pushing the crypto industry to adapt.
Will Meme Coins Survive the Crypto Winter?
Many crypto enthusiasts believe meme coins represent nothing more than a dead cat bounce effect, and the current market cycle will annihilate them. Although some meme tokens are admittedly destined to fail, others may survive this crypto winter due to their unique value proposition. While some tokens, like Dogecoin, are being promoted by personas like Elon Musk, others are way less popular. A number of crypto experts believe that a lot of current meme coins will eventually perish.
'Meme coins will die, scam DeFi Ponzis will collapse and under-capitalized projects will be forced to cut the fat bloating their organizations,' Nick Saponaro, CEO, decentralized payment ecosystem Divi Project, claims. 'This would be a net positive for the space, which tends to balloon irrationally in times of euphoria. Strong projects will rise in rank, while the market shakes out the projects that really shouldn't have been there in the first place.'
Despite the negative news on the markets, fundamental indicators have been flashing positive signs on both SHIB and DOGE. According to the latest analysis from CoinGecko, there has been a strong and growing community of DOGE investors for much of 2022. You can see that the count of Twitter followers and Reddit subscribers has been growing steadily. Meme token projects such as RichQUACK, Shiba Inu, and Kishu Inu are backed by a strong community, but that's a luxury not many projects can afford.
Soulbound Tokens: To Be Released in 2023?
Soulbound Tokens or SBTs are non-fungible tokens (NFTs) that are not transferable and are associated with a person. An individual could have multiple soulbound tokens, for example, as a participant in a game with the game progress associated with the token. The person's real-world identity doesn't necessarily have to be associated with it. But one would include a real identity in a soulbound career token, essentially a credential. One might have another financial soulbound token that could be used for credit history.
While the white paper for SBTs was formulated by Vitalik Buterin in spring of 2022, their prototypes are to be released no earlier than in summer of 2023. Japan's second-largest bank, SMBC, announced that it will focus on Soulbound Tokens as part of the partnership formed in July with blockchain startup Hashport. SMBC is discussing a joint venture with HashPort to create a 'safe and secure web3 economic zone.' It plans to trial Soulbound Tokens (SBT) with tech support from Hashprot through to March 2023. After that, it wants to progress trials to focus on career SBTs and will look at fan communities built around SBTs in association with other corporates.
Getting Ready for a Wider Crypto Adoption?
Over 10% of global Internet users likely own some form of cryptocurrency, 500m people if we assume 5 billion Internet users. Crypto.com estimates closer to 300m crypto owners worldwide. The data suggest that crypto adoption eased off after growing constantly since 2019. However, the ones affected by the rising prices in 2020 and 2021 stayed around and continued to invest capital. Emerging markets dominated the index and, even though the growth remained conservative, adoption levels are still higher than the 2020 bull market. According to the 2022 crypto adoption report by Fidelity, nearly six in ten institutional investors (58%) invested in digital assets globally.
According to Bitcointreasuries, 39 publicly traded companies own Bitcoin on their balance sheet, for a total of about 1% of the Bitcoin supply (just over 200,000 Bitcoins, or $4b worth at $20k per BTC).

At the top of the list is Microstrategy, with 0.62% of the Bitcoin supply and thus 62% of the Bitcoin owned by publicly traded companies. Tesla sold 75% of its Bitcoin in July 2022, but, with 9720 Bitcoin remaining, still holds the third most Bitcoin of any public company behind Microstrategy.
Additionally, a European country leading regulatory progress is Germany, which was the first EU member state to regulate digital assets under the banking act: in March of 2020, Germany's financial regulatory agency (the BaFin) and several other entities classified digital assets as financial instruments, thereby laying down a broad definition for further regulation. In the end, we may be standing on the brink of a wider crypto adoption and tighter regulation as the market recession will eventually make way for a stronger bull market.
A Happy New Year and Merry Christmas from StealthEX
This year StealthEX has been going strong, creating a new Affiliate Program and releasing its own user-friendly widget and an all-encompassing mobile crypto exchange app. In the new 2023 year you can expect more innovations: more coins will be added to our vast crypto collection, more fiat exchanges will be processed, and the platform will become even safer and easier to use for our customers. We're doing our best to provide you with a smarter service that's tailored to your needs.
---
If you are looking to buy crypto safely, you can always use the user-friendly and non-custodial StealthEX crypto exchange platform. You can purchase crypto privately and without the need to sign up for the service. Our crypto collection has more than 600 different coins and you can do wallet-to-wallet transfers instantly and problem-free.
Just go to StealthEX and follow these easy steps:
Choose the pair and the amount you want to exchange. For instance, BTC to ETH.
Press the "Start exchange" button.
Provide the recipient address to transfer your crypto to.
Process the transaction.
Receive your crypto coins.

Make sure to follow us on Medium, Twitter, Telegram, YouTube, and Publish0x to stay updated about the latest news on StealthEX.io and the rest of the crypto world.
Don't forget to do your own research before buying any crypto. The views and opinions expressed in this article are solely those of the author.
---
Happy New Year and Merry Christmas!
Bitcoin
crypto price prediction
crypto world
Ethereum
price prediction
Recent Articles on Cryptocurrency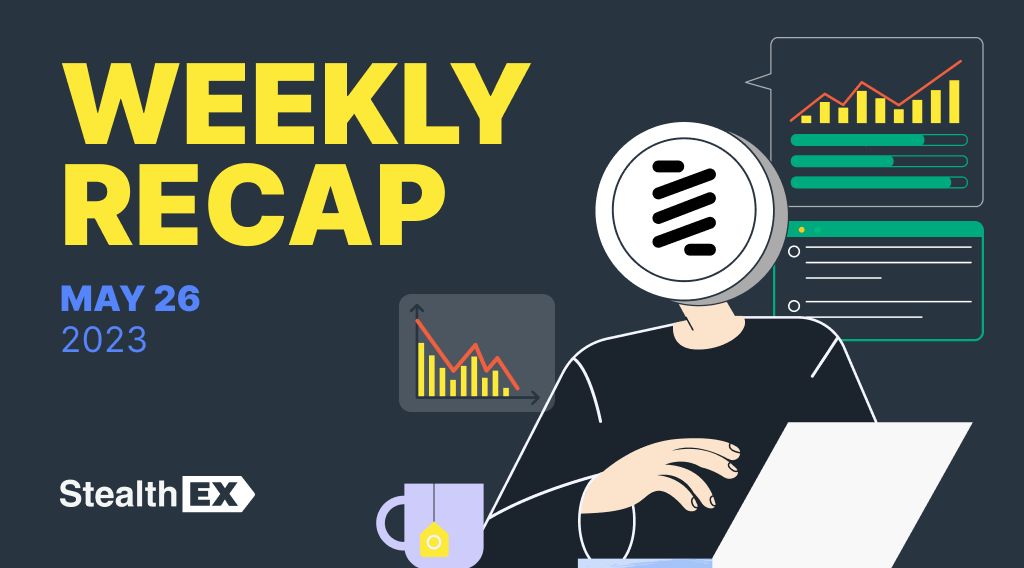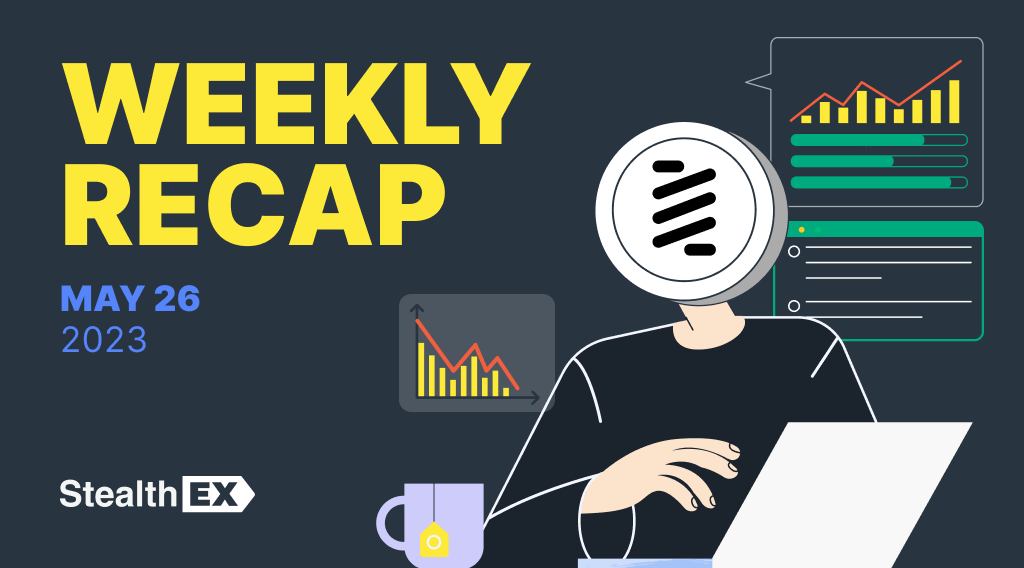 May 26, 2023
Crypto World
Review of the Crypto Market: May 26, 2023
Dive into the crypto market's weekly trends: get the detailed analysis and major news for May 20-26, 2023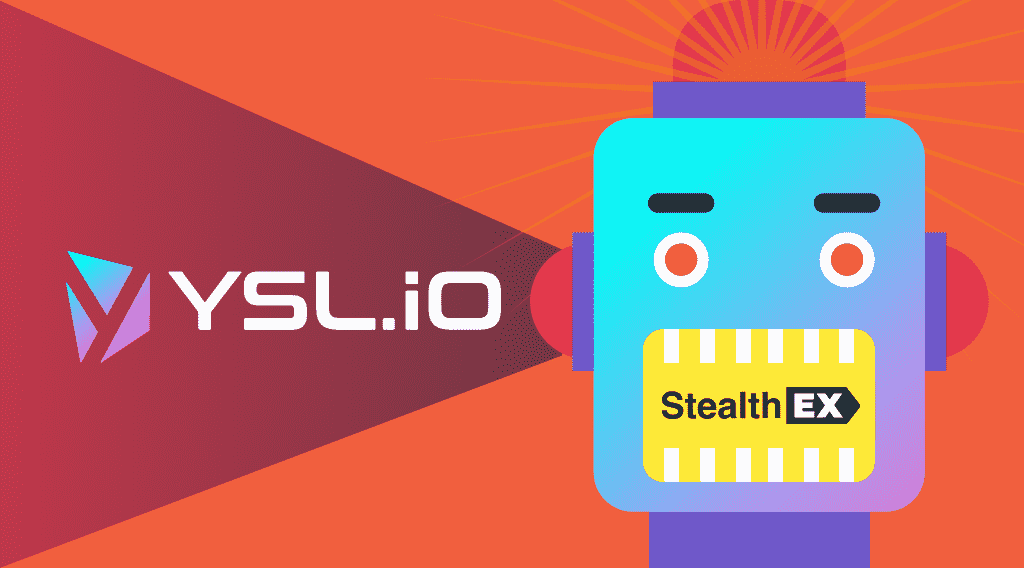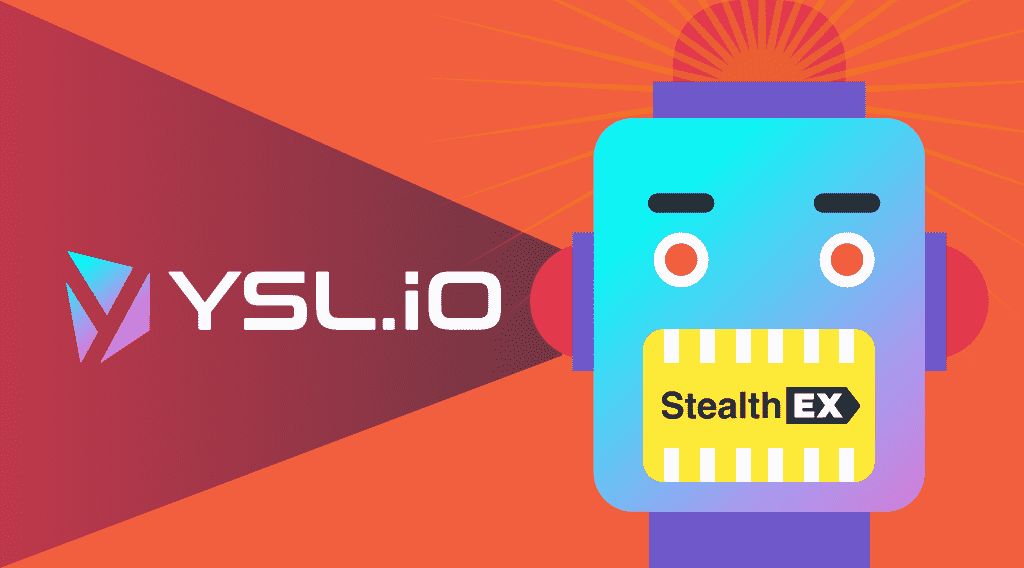 May 25, 2023
Our News
StealthEX Has Been Integrated into ChainZap by YSL.IO
Instant crypto exchange StealthEX partners with DeFi 3.0 protocol YSL.IO for seamless integration into ChainZap