Cryptocurrency in 2022: an Overview of the Main Events
December 22, 2022
Crypto World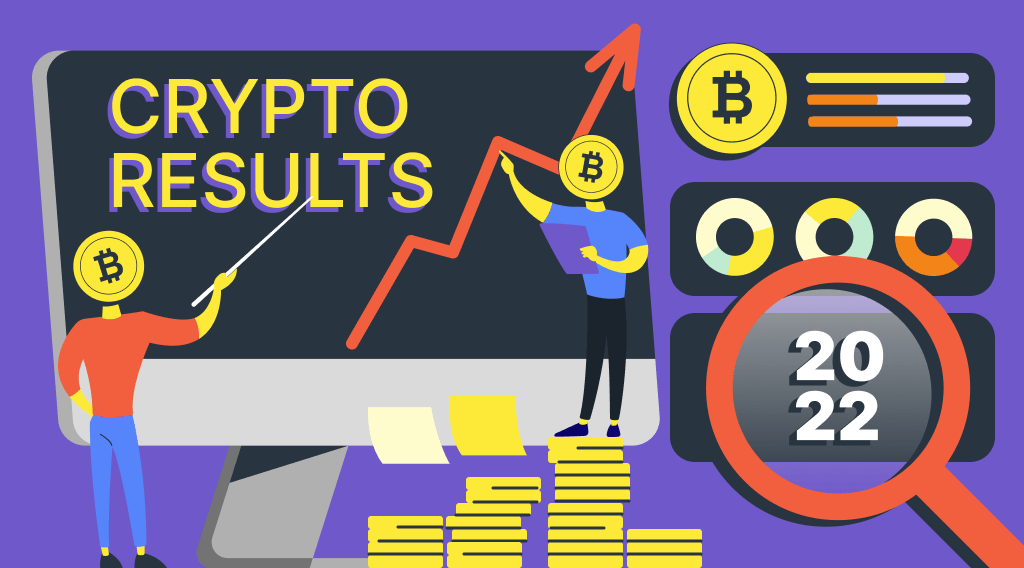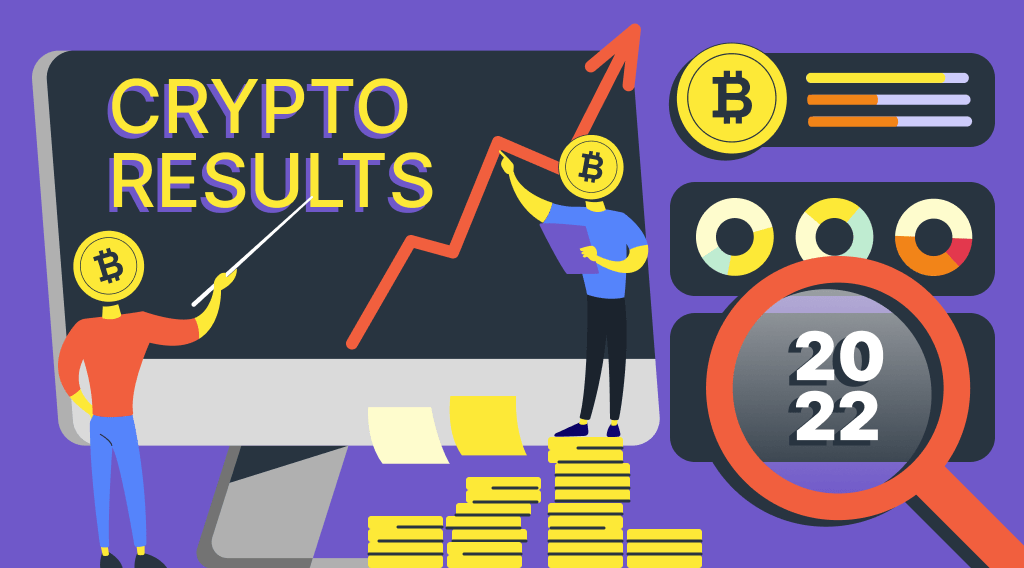 The crypto market is currently still struggling with recession, and the crypto winter is in full swing. While everybody is waiting for spring to come, let's take a look at what happened this year. In this article, we'll provide you with a short overview of the most crucial events of the year 2022 and their impact on the cryptocurrency space.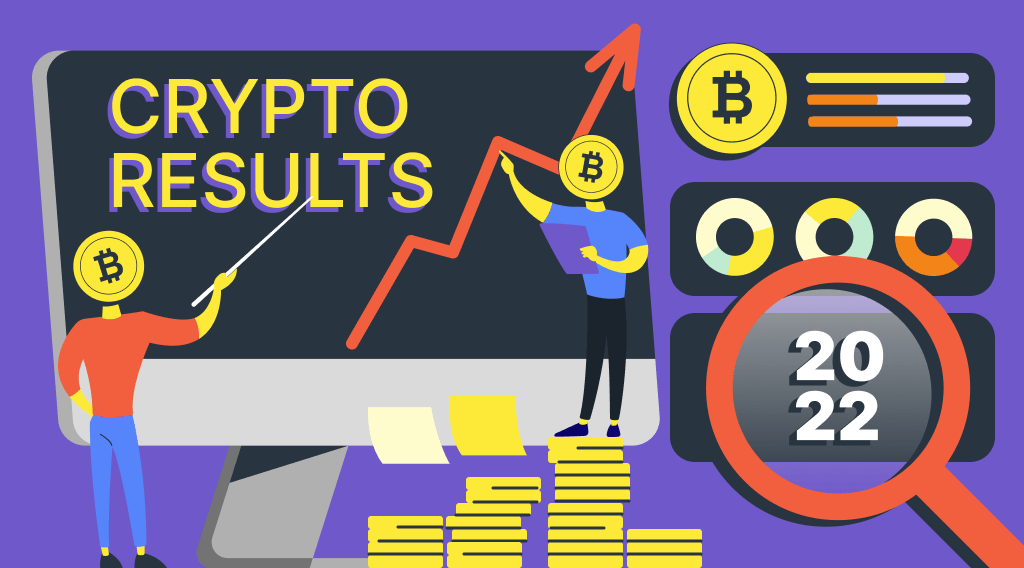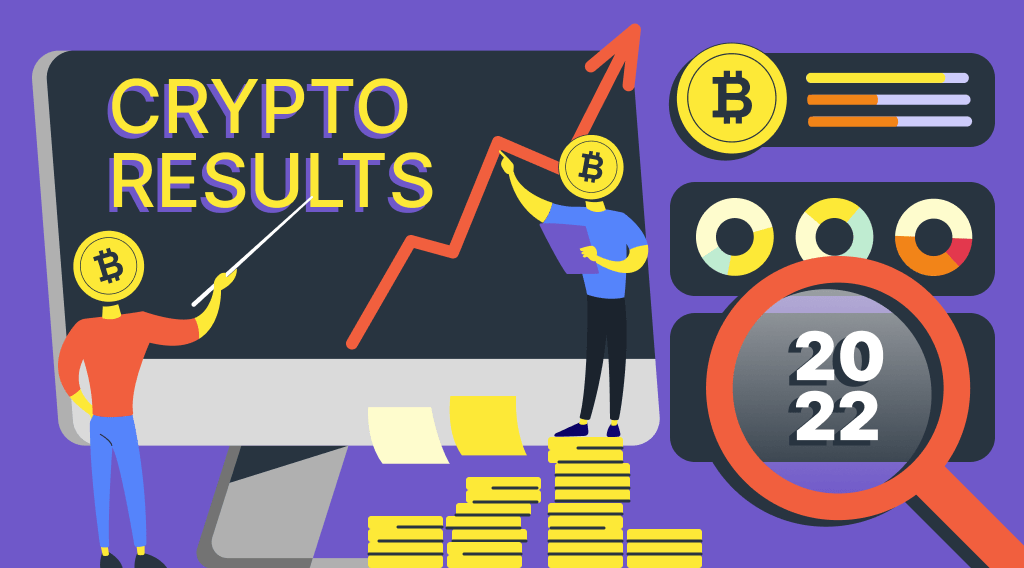 Cryptocurrency Results of 2022
Elon Musk and Twitter
One of the most hyped events of 2022 was Elon Musk's $44 billion acquisition of Twitter. The long purchase process began in January of 2022 and was complete by the end of October. Musk has secured $500 million from Binance to finance his new acquisition and hired influential Andreesen Horowitz crypto investor and former Twitter executive Sriram Krishnan to come back to Twitter as part of his new team. Moreover, Musk has tossed out a lot of ideas about how crypto tokens and ideologies might be useful on Twitter, causing enthusiasts to believe he'll help take their way of thinking mainstream. Musk and other leaders of the new Twitter say they'll take a looser approach to content moderation.
Dogecoin's value has doubled since Musk began formalizing his purchase of Twitter, and after he tweeted a picture of DOGE mascot-breed Shiba Inu in a Twitter shirt. Additionally, Musk said at a TED Talk in Vancouver this year that he saw stopping crypto scams as hugely important. Apparently, his acquisition of Twitter will help him battle the ever-growing number of crypto scams on the platform.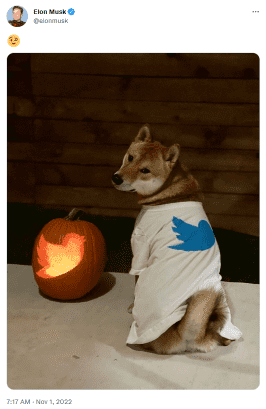 Ukraine and Cryptocurrency
The ongoing war in Ukraine heavily influenced the world of crypto and pushed crypto adoption further. The Ukrainian government and an NGO providing support to the military have raised $63.8 million, through more than 120,000 crypto asset donations since the start of the Russian invasion. This includes a $5.8 million donation by Polkadot founder Gavin Wood, and a CryptoPunk NFT worth over $200,000. Blockchain investigators also found in October that militia groups supporting Russia have raised at least $4 million in donations, often through crowdfunding campaigns on Telegram, and that number may be accelerating.
As part of its 2022 global adoption index, Chainalysis found that Eastern Europe is the fifth-largest region for crypto, representing 10% of global transaction activity from July 2021 to June 2022. As Europe and the U.S. started sanctioning Russia, many began looking for ways to cash out of crypto and using exchanges in nearby countries. Chainalysis data shows that web traffic to Russian cryptocurrency services in countries such as the United Arab Emirates, Georgia, and Turkey spiked after the war began. Many citizens both in Russia and Europe started using cryptocurrency as the main payment method, thus opening up new opportunities for the crypto market that's currently facing a crypto recession.
Ethereum Merge – Ethereum 2.0 – from PoW to PoS
After many delays, the long-hyped Ethereum Merge finally happened. The Merge is a technical upgrade that will shift Ethereum's existing Proof-of-Work consensus mechanism to a Proof-of-Stake model. The first stage of Ethereum's two-stage event, codenamed Bellatrix, happened on September 6, 2022. The second stage of the process, Paris, took place on September, 15.
The event had a huge impact on the crypto industry. First of all, PoS consensus uses significantly fewer resources than PoW, making it more sustainable, as well as providing several other benefits. To combat scalability issues, the upgrade integrates the two previously separate chains: the execution layer and the consensus layer. The Merge will see the Ethereum blockchain reduce its carbon footprint by 99.9%, resulting in faster transactions and lower fees. The Ethereum blockchain also hosts NFTs (non-fungible tokens), and NFT transaction fees have declined. Following the upgrade, Ethereum has also announced plans for sharding and purging, decreasing the total ETH supply in the long run, making the altcoin more profitable for long-term holders.
Terra LUNA Collapse
The first event that had disastrous consequences for the crypto market was the collapse of LUNA/Terra. The Luna crypto network collapsed in what's considered the largest crypto crash ever, with an estimated $60 billion wipeout, shaking the global digital currency market. There are two stories regarding Luna crypto: the TerraUSD/UST stablecoin and the actual Luna coin. Both Luna and UST crashed once UST lost its peg to the dollar, which was what qualified it as a stablecoin.
On May 7, over $2 billion worth of UST was unstaked, and hundreds of millions of it were quickly liquidated. The huge sell-offs brought down the price of UST to $0.91, from $1. As a result, traders started to change 90 cents worth of UST for $1 of Luna. Once a large amount of UST had been offloaded, the stablecoin started to depeg. In a panic, more people sold off UST, which led to the minting of more Luna and an increase in the circulating supply of Luna. Following this crash, crypto exchanges started to delist Luna and UST pairings.
The Luna meltdown impacted the entire cryptocurrency market, which was already highly volatile and experiencing difficulty at the time. It's estimated that the Luna crash ended up tanking the price of bitcoin and causing an estimated loss of $300 billion in value across the entire cryptocurrency space. Crypto leaders Voyager and Celsius filed for bankruptcy. Three Arrows Capital (3AC) was forced into liquidation. Many people lost their life savings and suffered financial hardships due to the Luna crypto crash.
SEC and Ripple XRP Court Battle
The court battle between the Securities and Exchange Commission (SEC) and Ripple (XRP) is still in full swing. Initially, earlier this year, as reported by U.Today, the chief of Ripple, Brad Garlinghouse himself, announced that he expects the case of Ripple and the securities regulator to be over during the first quarter of 2023. He stated that during the DC Fintech Week conference. However, Garlinghouse does not rule out that the settlement date may be delayed and the case may take a lot longer to resolve.
The legal battle was initiated by the SEC in late December 2020 and has been continuing since then. The SEC filed a lawsuit against Ripple and its executives, alleging the sale of XRP constituted an offering of unregistered securities worth over US$1.38 billion. For some time now, the XRP community has hoped the legal battle will end soon with Ripple winning over the regulator.
EthereumMax and Celebrity Scandal
In 2022, Kim Kardashian and Floyd Mayweather were sued over allegations they misled investors when promoting a little-known cryptocurrency called EthereumMax to their millions of social media followers. In January, a class action lawsuit filed in the U.S. District Court for the Central District of California accuses EthereumMax and its celebrity promoters of working together to artificially inflate the price of the token by making 'false or misleading statements' in social media posts. In June 2021, Kardashian posted an Instagram story inviting her 328 million followers to invest in EthereumMax.
In the end, Kim Kardashian agreed to pay $1.26 million in penalties to the SEC to settle charges that she illicitly touted a cryptocurrency token on social media without disclosing how much she was paid for the promotion. She wasn't the only to promote the crypto asset, however, many celebrities won't face charges.
The Tornado Cash Drama
While the Tornado Cash coin mixer proved to be popular almost immediately after it was launched in 2019, the project itself has since experienced numerous issues, the primary one of which occurred in early August 2022 when sanctions were implemented by the U.S. Treasury. The reason was Tornado Cash's ability to grant transactions anonymity as a coin mixer. Coin mixers have regularly been suspected as being a perfect solution for laundering funds.
The sanctions directly prohibit U.S. individuals and businesses from providing any services centered on the Tornado Cash platform. U.S. individuals are also unable to access Ethereum wallet addresses that have been sanctioned by the protocol. Once these sanctions were implemented, TORN's value dropped by nearly 46%. The sanctions placed on Tornado Cash were the first to be implemented on a DeFi platform. All funds that leave Tornado Cash are associated with the imposed sanctions, which means that any cryptocurrency exchanges or businesses that come into contact with these crypto assets will be notified that the assets are tainted. This is just another step in the governments' attempts to impose tighter regulations on the crypto industry.
The Collapse of FTX
The second event that sank the crypto market even lower is the collapse of FTX, one of the largest crypto exchanges. FTX's collapse took place over a 10-day period in November 2022. The catalyst was a Nov. 2 scoop by CoinDesk that revealed that Alameda Research, the quant trading firm also run by Bankman-Fried, held a position worth $5 billion in FTT, the native token of FTX. The report said that Alameda's investment foundation was also in FTT, the token that its sister company had invented, not a fiat currency or other cryptocurrency.
On November 10, the Bahamas securities regulator froze the assets of FTX Digital Markets, FTX's Bahamian subsidiary, following news that Bankman-Fried was seeking up to $8 billion in capital to bail out the exchange. FTX's collapse has shaken the volatile crypto market, which lost billions in value, dropping below $1 trillion in early November 2022.
Bahamian authorities arrested Bankman-Fried on December 12, and jailed him in connection with multiple fraud charges involving FTX and stemming from an indictment from federal attorneys in New York.
StealthEX App, Widget and Affiliate Program
In 2022, StealthEX has been busy developing an even more user-friendly environment for its customers. The service also offers an attractive earning opportunity via its own Affiliate Program. In addition to the two other options of earning with StealthEX – API Keys and Referral Links – part of the Affiliate Program is an innovative widget from StealthEX. The widget can be integrated into a user's website, so that they can take a percentage off each swap transaction it generates. The widget from StealthEX is beneficial for influencers, website owners, and review platforms. You can read more about the StealthEX Affiliate program here.
Moreover, StealthEX has released its own crypto exchange app that is just as sleek and stylish as the non-custodial platform and can be easily used to access crypto swaps at any time from anywhere in the world. In addition to over 600 crypto assets, the app also features a watchlist for the user to stay informed about the prices 24/7, competitive rates collected from a variety of trusted crypto providers, crypto rates in a comprehensive overview, and exchange history.
Conclusion
2022 has been an emotionally tough year for many countries and the crypto industry. This was part one of the two articles dedicated to the overall state of crypto in the world. Don't miss our second article with crypto predictions for 2023.
---
If you are looking to buy crypto safely, you can always use the user-friendly and non-custodial StealthEX crypto exchange platform. You can purchase crypto privately and without the need to sign up for the service. Our crypto collection has more than 600 different coins and you can do wallet-to-wallet transfers instantly and problem-free.
Just go to StealthEX and follow these easy steps:
Choose the pair and the amount you want to exchange. For instance, BTC to ETH.
Press the "Start exchange" button.
Provide the recipient address to transfer your crypto to.
Process the transaction.
Receive your crypto coins.

Make sure to follow us on Medium, Twitter, Telegram, YouTube, and Publish0x to stay updated about the latest news on StealthEX.io and the rest of the crypto world.
Don't forget to do your own research before buying any crypto. The views and opinions expressed in this article are solely those of the author.
Happy New Year and Merry Christmas!
crypto world
cryptocurrency
Elon Musk
Ethereum
Ripple XRP
Recent Articles on Cryptocurrency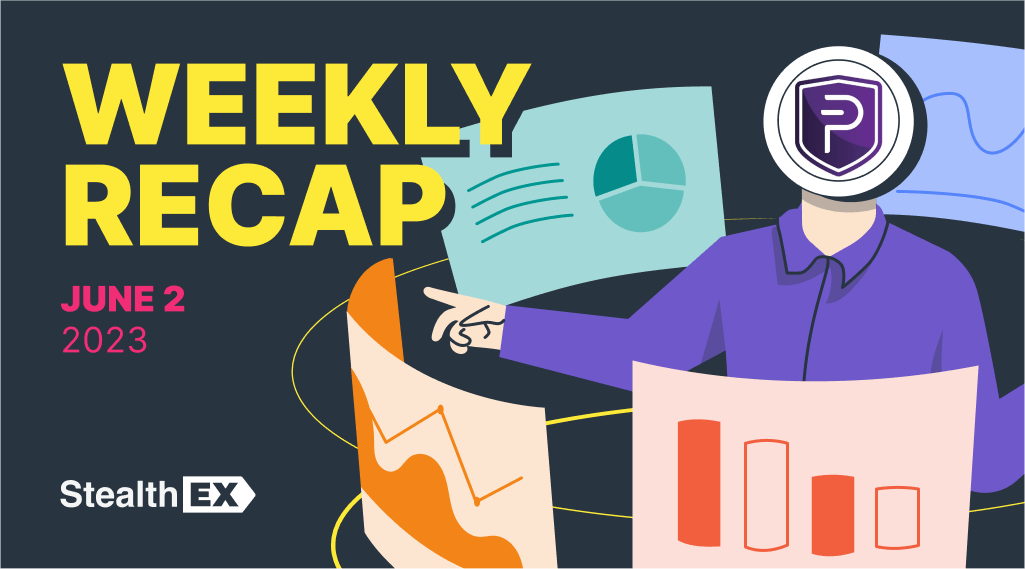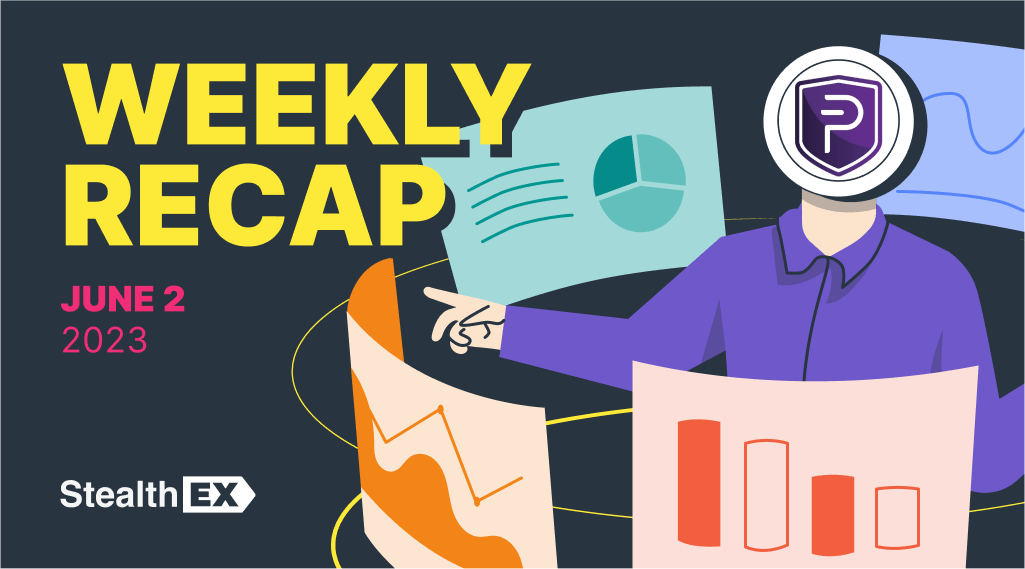 Review of the Crypto Market: June 2, 2023
Weekly Crypto Market analysis with major trends, Ethereum & Bitcoin performance, and impactful news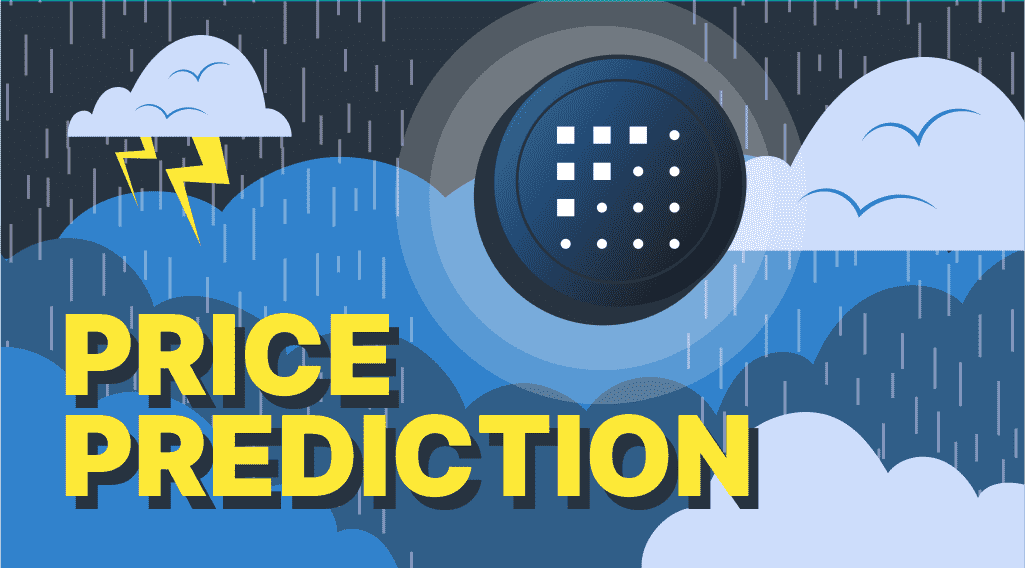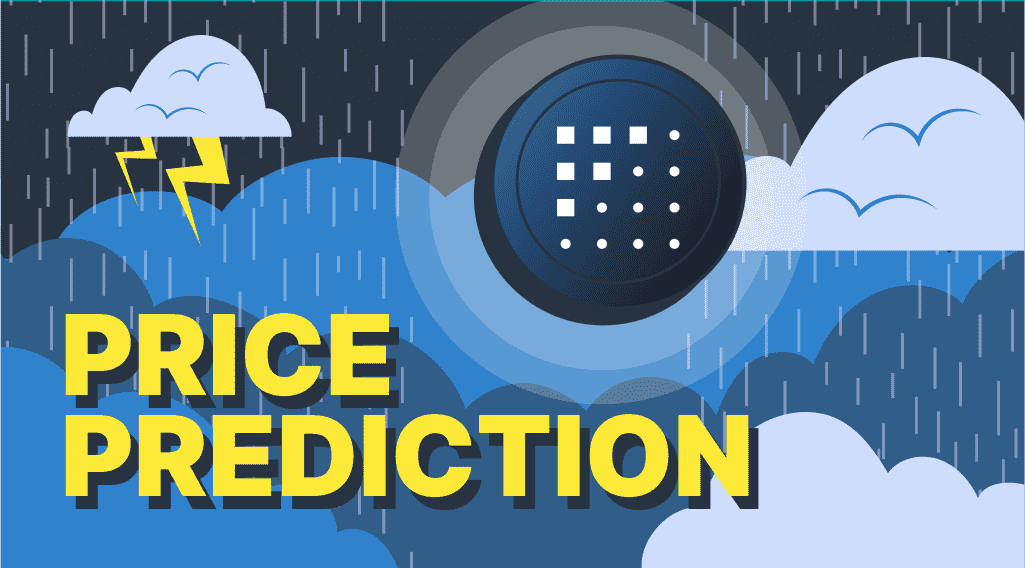 June 1, 2023
Price Prediction
Fetch.ai Price Prediction: Unveiling Future Trends of FET Crypto
Uncover Fetch.ai Price Prediction, empowering you to anticipate market trends and make decisions about its future.