Latest Gala Price Prediction: Can GALA Coin Hit $100?
August 2, 2023
Price Prediction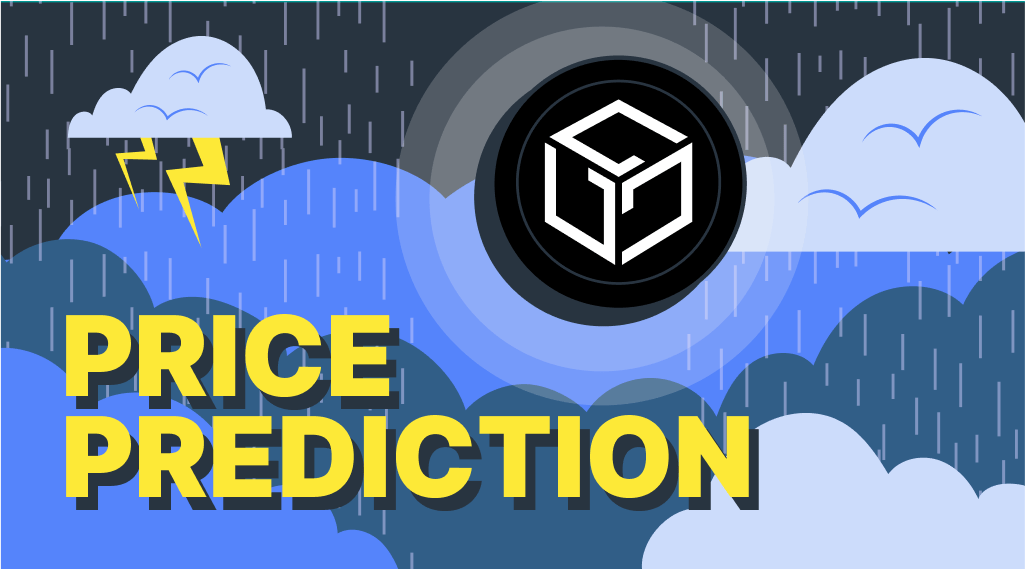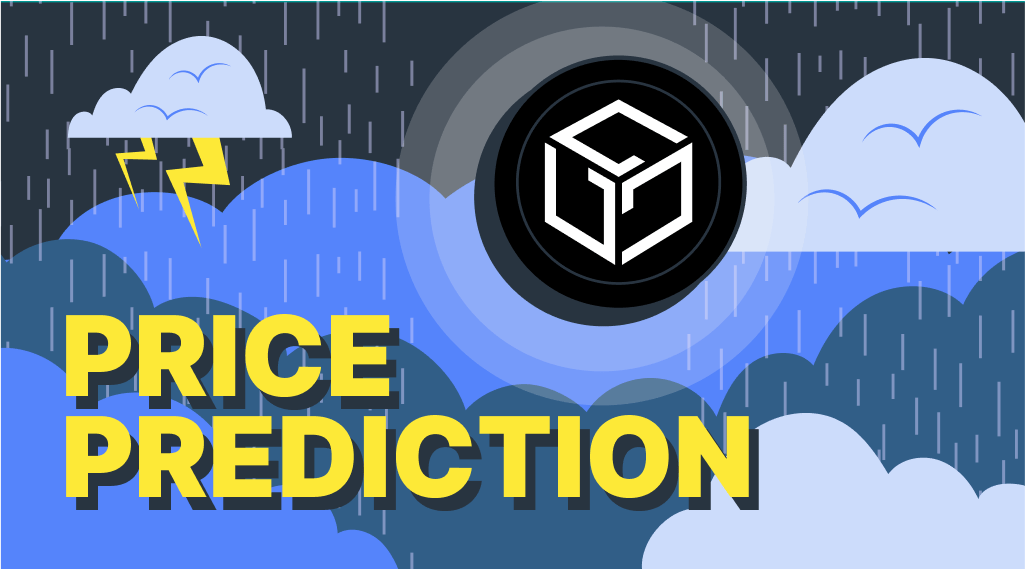 Many traders are looking for methods to get their hands on the next big crypto asset as the market continues to heat up. Gala Coin (GALA) that serves as a digital utility token for the blockchain-based gaming platform, has recently entered the spotlight. Gala Games is a blockchain-based, Play-to-Earn gaming platform that enables users to earn its GALA token for achieving in-game milestones. Let's take a look at the project to find out what value it brings to the market. Read more about Gala price prediction in the new StealthEX article.
| | | |
| --- | --- | --- |
| Current GALA crypto price | GALA price prediction 2023 | GALA coin price prediction 2030 |
| $0.0236 | $0.517 | $2.5 |
What Is GALA: Powering Player Ownership
GALA is an ERC-20 utility token that is utilized in the Gala Games ecosystem, which is based on Ethereum. GALA can be used as a means of exchange between ecosystem members and to purchase digital assets such as NFTs. The project's goal is to establish an ecosystem in which gamers keep complete ownership of their in-game stuff, as opposed to the existing centralized system in which players lose their in-game items when they are banned or when platforms are shut down.
Players can also create and trade NFTs in the game or via non-game-based exchanges to earn crypto that can be converted to other digital assets including cash. The goal is for players to become proactive partners with the developers and share in the revenues generated. In the long run, Gala Games is planning to establish multiple game studios that will each work on multiple games, creating a steady stream of NFTs which will get dropped to the node network in order to incentivise the system and keep it stable.
Gala Games has launched its own popular NFT collection called VOX, with an active secondary market for people interested in obtaining those items. Last year, one of its NFTs sold for $3 million. In addition, the developers constantly request feedback from its player community on the types of games they want GALA to develop and add to the platform.
This form of crowd-sourced game design, combined with the previously described money streams for playing, creates an extremely sticky gaming environment. Gala Games listens to their gaming community and responds with new game releases.
Gala (GALA) Overview
| | |
| --- | --- |
| Current Price | $0.0236 |
| Market Cap | $530,533,196 |
| Volume (24h) | $61,804,057 |
| Market Rank | #72 |
| Circulating Supply | 22,479,100,713 GALA |
| Total Supply | 24,995,773,143 GALA |
| 7 Day High / Low | $0.0241 / $0.02229 |
| All-Time High | $0.8367 Nov 26, 2021 |
Gala Coin Price History: From Launch to Near $1 Threshold
GALA did not have an initial coin offering (ICO) upon its launch. The figures of 1.3 million monthly active users acquired since launch, and more than 26,000 NFTs sold, are taken from the Gala website, where they have not been updated for several months.
The platform itself was officially launched in July 2019. The GALA Coin price was approximately $0.002 at the time of its release. It stayed reasonably stable until the first quarter of 2020. Throughout 2020 and the first half of 2021, the asset remained somewhat volatile. Gala had 1 million active users within two years after its introduction.
Gala Coin Price Chart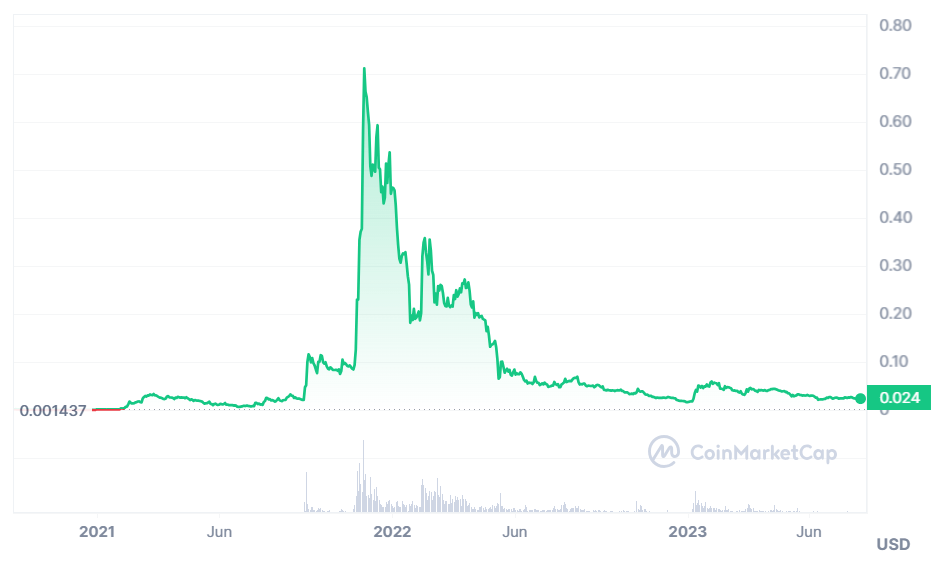 Gala Price History. Source: CoinMarketCap, 2 August 2023
In fall 2021, the Gala price experienced significant fluctuations. News on 15 November 2021 that the company would release its first limited supply of Game Node licenses for Town Star boosted the GALA token threefold, up from $0.13 on 15th November 2021 to $0.37 a week later. On the 26th of November, the token was valued at $0.84, which at the time put it at its closest-ever gap from the $1 threshold. The asset has generally followed market trends.
The token's value fell by 29% to $0.51 between its all-time high at the end of November and the 3rd of December 2021. Despite establishing a $100 million blockchain gaming fund in cooperation with C2 Ventures and preparing for the launch of Phase 2 of the nodes ecosystem at the beginning of January, the Gala Games token continued to fall over the next month, reaching $0.18 on 22 January 2022.
The token then went sideways for a little more than a week before tripling from $0.22 on 22 January 2022 to $0.38 on 8 February 2022, as excitement grew surrounding the imminent release of 8,888 membership NFTs in the Flare realm, where Gala Games had connected with the Flare Network. The token's value started to rapidly decline by mid-February 2022, falling by 37% in one week from $0.36 on 15 February to $0.22. The token has yet to return to that level. Can Gala Coin reach $1? It's certainly possible, taking into account the coin once came very near $1 when it reached its all-time high in November, 2021.
GALA Price Prediction
GALA Coin Price Prediction 2023
According to DigitalCoinPrice, in 2023 the minimum price of GALA coin might drop to $0.0217 (-11%), while its maximum price, $0.0517, will see the cryptocurrency rise in price by 119%.
WalletInvestor crypto analysts have a broad prediction for GALA Coin. According to their calculations, the utility token's price can go as low as $0.0168 (-28%). At its maximum, GALA coin might reach $0.2051 (+770%).
Meanwhile, PricePrediction experts believe that in 2023, the expected maximum price of Gala will rise to $0.03 (+27%), and it may also drop to a minimum of $0.027 (+14%).
GALA Price Prediction 2025
DigitalCoinPrice is optimistic about GALA crypto, and their experts believe the cryptocurrency will slowly, but surely rise in price. Based on the experts' forecasts, in 2025, GALA crypto might go as high as $0.0849 (+259%) per coin at its highest point. Its minimum price might reach $0.0695 (+194%).
WalletInvestor experts give a negative price prediction for Gala. They believe that GALA's price will significantly decrease – its maximum price in December of 2025 is forecasted to hover around $0.00282 (-88%). Its minimum price might be a bit higher – $0.00094 (-96%).
PricePrediction analysts believe that Gala will rise in price gradually. According to their website, the expected maximum price of GALA Coin at the end of 2025 will be $0.065 (+175%), and it may also drop to a minimum of $0.056 (+137%), which is still higher than its current price level.
Gala Coin Price Prediction 2030
According to DigitalCoinPrice forecasts, in 2030 the highest price GALA crypto may reach is $0.25 (+925%) per coin. It can also insignificantly drop in price to a minimum of $0.23 (+880%) per coin.
PricePrediction analysts are way more positive about GALA Coin and believe it will reach new price levels. According to this website, the expected maximum price of GALA Coin at the end of 2030 will be $0.41 (+1,580%), and it may also drop to a minimum of $0.34 (1,340%).
Telegaon analysts are exceptionally optimistic about the future of Gala Coin. According to this website, in 2030, GALA Coin's minimum price can go as high as $1.92 (+8,000%) per coin. Its maximum price, however, may soar to a record level of $2.53 (+10,500%) per coin, making it a very profitable crypto investment.
Gala Price Prediction 2040
Telegaon provides us with some estimates for GALA crypto in the distant future. Though the crypto market is highly volatile, the website's crypto analysts believe that by 2040, the price of GALA Coin will reach an all-time high with $4.31 (+18,000%) at its lowest point. Its maximum is estimated to be $5.09 (+21,400%).
GALA Crypto Price Prediction 2050
Telegaon also provides us with the all-time highs for Gala for the year 2050. The coin's price may rise even higher and can finally break the $100 mark: $9.54 (+40,300%), while it may also drop down to $11.89 (+50,200%).
GALA USDT Price Technical Analysis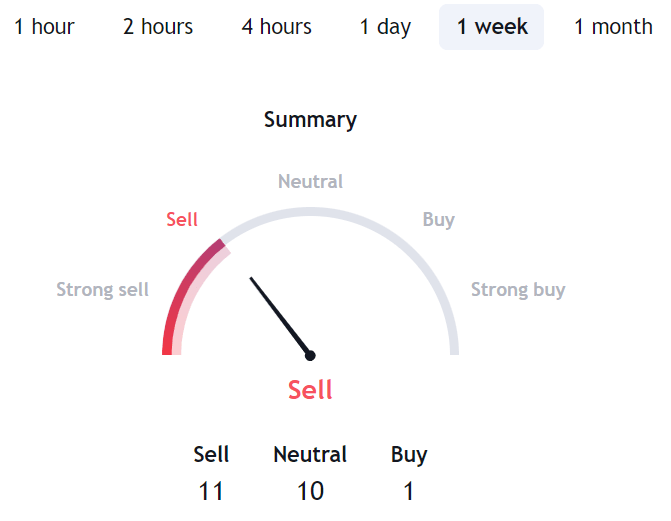 Source: Tradingview, Data was taken on August 2
Now that we've seen what the future can bring for Gala, let's find out a bit more about about the project behind it and its perspectives.
Revolutionizing Online Gaming: Gala Games and Its Blockchain Model
Gala Games was founded by investor Eric Schiermeyer. He was also a co-founder of the video game firm Zynga. It is most well-known for online games like Farmville and Words With Friends.
Gala Games' vision was to redefine the traditional model of online gaming and bring it to light through the use of blockchain technology. It seeks to give players greater control over the games they play and how they are produced.
Many digital games and gaming platforms, according to the Gala Games team, operate unfairly by requiring players to perform microtransactions for unique things that can be lost or taken away due to server troubles, arbitrary bans, or other causes without refunds.
Gala's method of blockchain-based gaming differs from the current 'purchasing' in-game products in a number of ways. On the platform, there are a total of 5 games:
Spider Tanks.
Superior.
PokerGoPlay.
Townstar.
TownStar Legacy.
The majority of these games have an NFT or Metaverse theme, and users must either build something or utilize NFT to win. Additionally, there is an NFT store that offers a variety of in-game items divided into six rarity classes: Common, Uncommon, Rare, Epic, Legendary, and Ancient. More games are currently in development, some are available for early access. The company is currently working on Mirandus, a large-scale fantasy RPG game that is very popular in the Gala community. Mirandus NFTs can be purchased but most of the rare collections are sold out.
Gala Roadmap: New Games Coming
In January of this year, Gala Games released their 2023 strategy guide in which they detailed what is in store for each of the different entertainment offerings. The roadmap details a focus on new tokenomics, the expansion of the platform's music and film divisions, and the introduction of new games.
Gala Games intends to continue helping indie studios in 2023 in order to strengthen their standing in the industry. They've pledged nearly $300 million to various game projects, with half of it already spent. Arctic 7, Fun Dog Studios, Gamedia, HitFactor, IUGO, Joy City, Revolving Games, Shiver Entertainment, and Team Grit are among the studios that are collaborating with Gala Games.
According to the Gala roadmap, players should have multiple games with earnings live soon enough. It will be incredibly interesting to see what happens at the end of the year and how many of the plans will be fulfilled.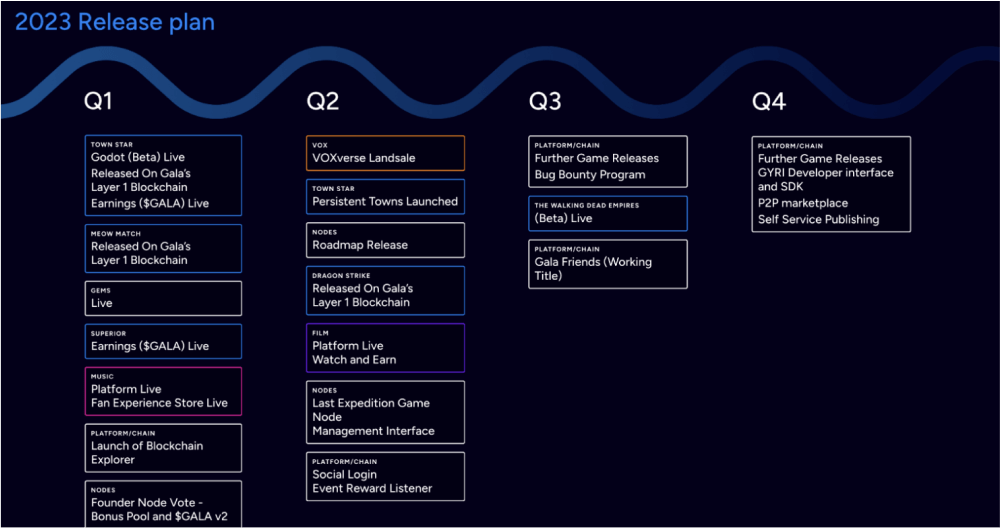 GALA Roadmap for 2023
Is GALA Crypto a Good Investment?
Play-to-Earn Revolution: The Rise of Gala Games in Gaming
Gala Games and other platforms are continuing to change the game industry. These protocols offer users a one-of-a-kind opportunity to earn money doing what they enjoy. As a result, play-to-earn gaming, such as Gala, is on the increase. As Gala Games releases its titles in the coming weeks, expect to see a lot more development firms attempting to enter the market.
GALA can be a smart investment for a number of reasons. To begin with, the token is still in its early phases, therefore its value may rise. Secondly, GALA is being supported by a company with experience in the blockchain and gaming industries. This gives them an obvious edge when determining how to employ blockchain technology for enhanced efficiency and convenience. GALA also has an advantage over its competitors due to collaborations with a number of well-known companies, for instance, in 2023, it entered into a partnership with Travala.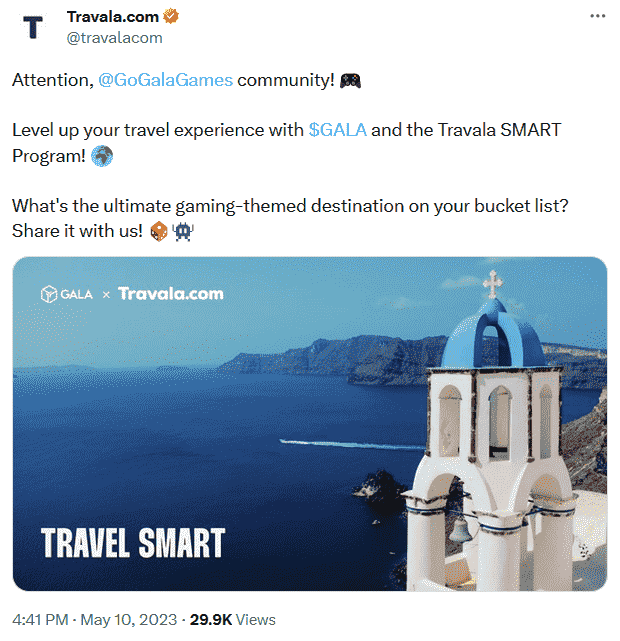 Before that, Gala Games partnered with Bitkub Academy. Not to mention, trends such as the meteoric rise in popularity of NFTs and crypto-based games imply a high interest in this type of trading.
Furthermore, the fact that only 50 billion Gala tokens will ever be in circulation makes them a tempting investment because their value can climb in unison with rising demand. There are already over 1.3 million players playing GALA games, and that figure is rapidly expanding. The GALA team is constantly growing and improving the GALA games environment, which may prove a crucial aspect of a solid investment.
Can Gala Coin reach $1?
The majority of analysts believe that Gala can reach up to $0.50 in the next couple of years and can certainly reach $1 by 2027.
Can Gala Coin reach $5?
GALA is not expected to reach $5 any soon. GALA has a long way to go to end up at an average trading price of $5. However, given the explosive growth in Play-to-Earn games, Gala can easily reach $5 in the next 4-5 years.
Can Gala Coin reach $50?
$50 would be quite realistic in the next 10 years, given the fact that Play-to-Earn games become more popular, along with the company itself.
Can Gala Coin reach $100?
Reaching $50 for GALA is a difficult effort, and it would take even more effort to reach $100. In this case, we make a more conservative assumption of 25% per annum (assuming 50% burn at the end of this period). The market cap would be $700B and it would take 35 years or 2057 to reach this level. Telegaon believes it'll happen sooner, by 2050.
Can Gala Coin reach $1000?
Unfortunately, reaching $1000 seems impossible considering Gala's current growth rate and the market conditions of economic factors.
---
How to Buy GALA Crypto via StealthEX
StealthEX is here to help you buy Gala coin if you're looking for a way to invest in this crypto token. You can do this privately and without the need to sign up for the service. Our crypto collection has more than 1200 different coins and you can do wallet-to-wallet transfers instantly and problem-free.
Just go to StealthEX, choose the amount and cryptocurrencies you want to swap, click Start Exchange, and get Gala crypto to your wallet!
Follow us on Medium, Twitter, Telegram, YouTube, and Publish0x to stay updated about the latest news on StealthEX.io and the rest of the crypto world.
Don't forget to do your own research before buying any crypto. The views and opinions expressed in this article are solely those of the author.
crypto price prediction
GALA
Gala coin
price analysis
price prediction
Recent Articles on Cryptocurrency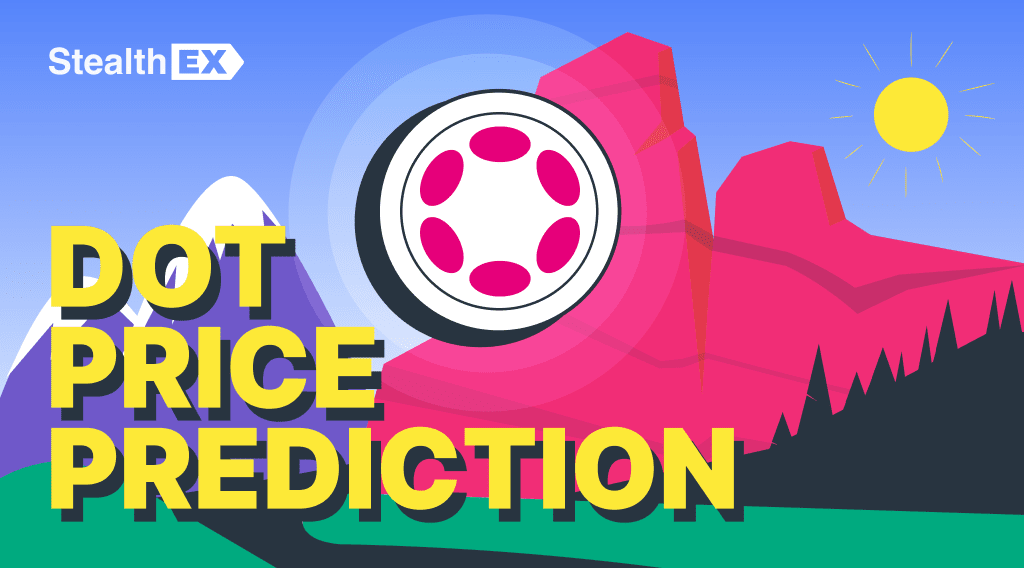 November 29, 2023
Price Prediction
Polkadot (DOT) Price Prediction: Will DOT Coin Reach $1000?
According to the long-term Polkadot price prediction by the end of 2030, the DOT price may rise to $195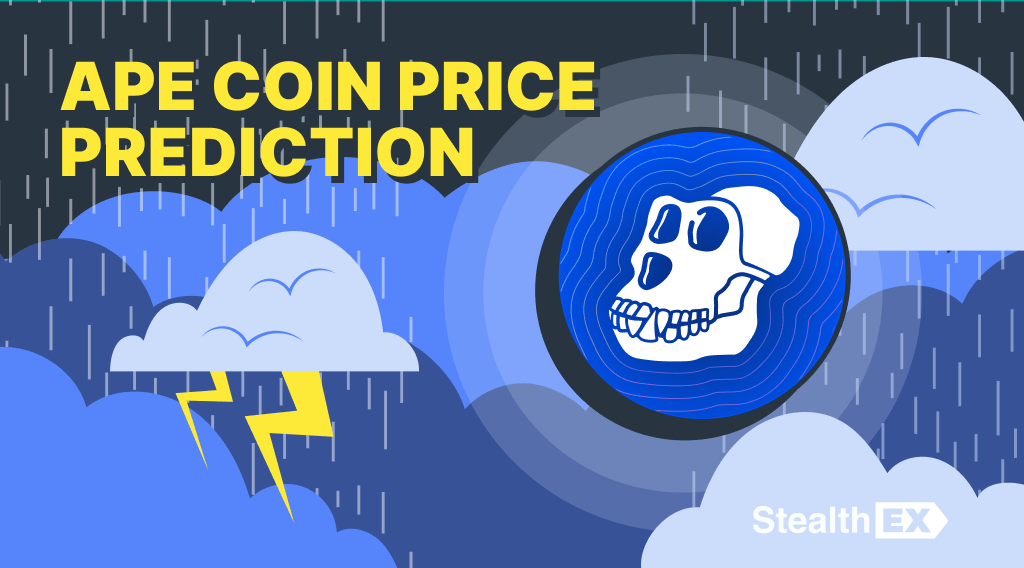 November 29, 2023
Price Prediction
ApeCoin Price Prediction: Is APE Coin a Good Investment?
According to the long-term ApeCoin price prediction by the end of 2030, the APE price may rise to $250