Effortless Crypto Swaps on StealthEX: A Step-by-Step Guide
April 20, 2023
Our News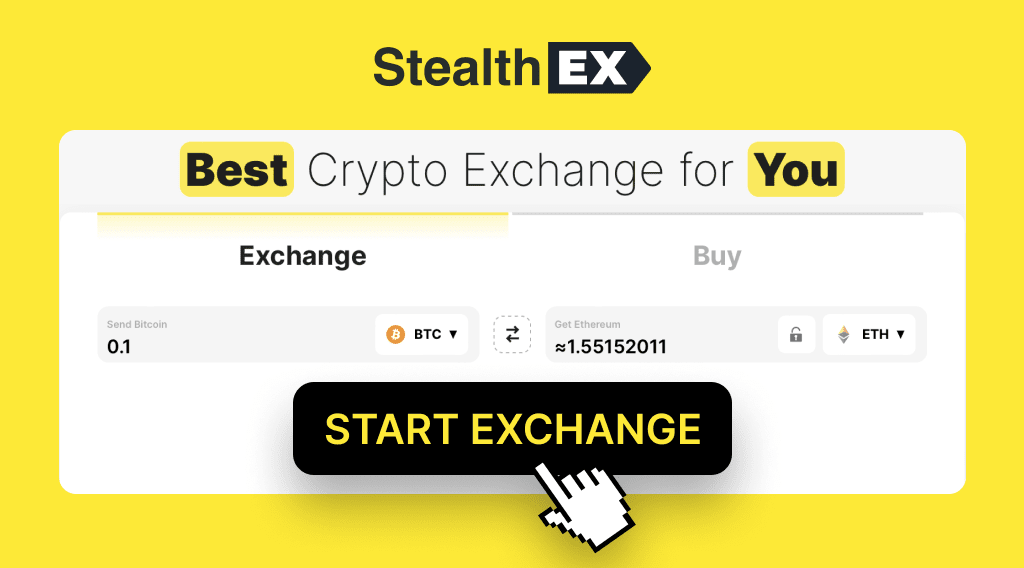 Cryptocurrencies have found their way into our daily lives: you can now travel, dine or buy things with crypto. As their popularity grows, many non-custodial crypto exchanges become a usual way of swapping crypto. StealthEX is a convenient instant crypto exchange that offers over 700 coins and tokens. You can be sure that your swap will be easy, secure, and anonymous. Let's find out more about StealthEX as a crypto swap platform and see how effortlessly you can exchange one cryptocurrency for another.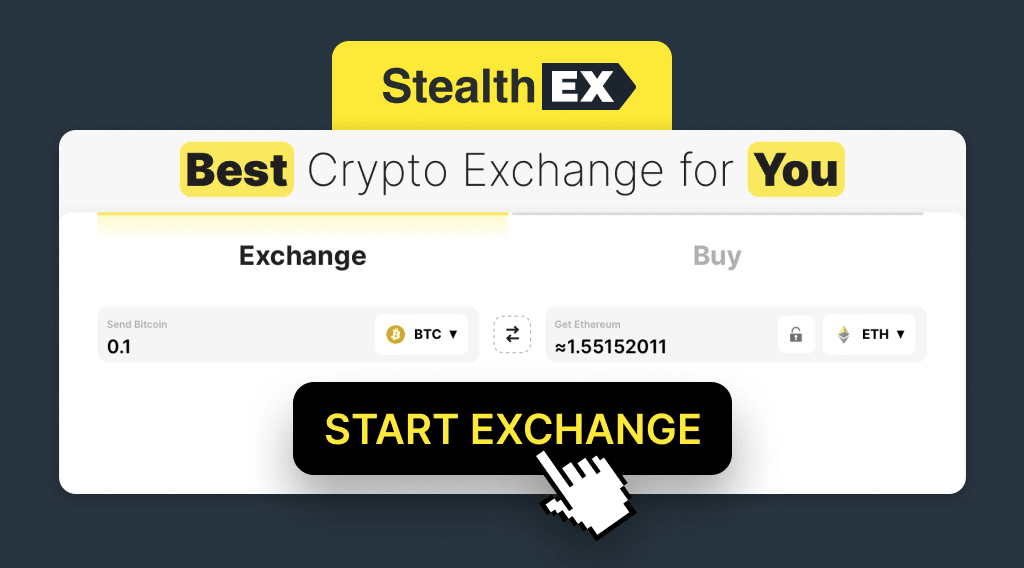 Private, Seamless Cross-Chain Crypto Exchange
In short, StealthEX offers a safe and efficient way to buy or exchange cryptocurrencies. Traders and investors can purchase and convert cryptocurrencies with no hidden fees or limits and without registering on the platform. The platform does not charge any extra or hidden fees, and as it's non-custodial, it also offers users privacy and security as their private keys remain with them. StealthEX has partnered with several major exchanges like Binance, Huobi, KuCoin, Uniswap, PancakeSwap, and HitBTC, and the user can tap into each of its partner websites to find the best price for them.
One of the main advantages of StealthEX is its cross-chain crypto swaps. You can exchange cryptocurrencies between different blockchains in a matter of minutes and at affordable rates. The exchange's algorithm will find the best rates, liquidity, and prices for the trading pair, and it displays the conversion rate for crypto-to-crypto trade.
StealthEX Fees – Transparency and Security
The cost of instant swapping includes the network transaction fee along with other network fees charged by the platform's partners. It can vary between the chosen coins. Simply put, the costs are considered and worked on a case-to-case basis, and this way, the transaction fees charged by them are unique. That being said, it will calculate the associated fees and display them to the trader in a transparent manner before any trade is executed on its platform, as a rough estimate.
In addition to that, there's an extra layer of protection between the user and the exchange: the user does not disclose your identity, so no services know who you are. StealthEX automatically finds the cheapest price for your exchange and begins the transaction. Once a user has deposited the funds, they receive their crypto directly to a wallet of their choice due to the non-custodial nature of the exchange. StealthEX does not provide or recommend any wallets of its own and has not had any major security breaches and values its reputation, so there shouldn't be any concerns relating to its security. Let's take a look at how a quick and efficient swap can be initiated.
Effortless BTC to ETH Swaps with StealthEX: A Step-by-Step Guide
To initiate a swap from Bitcoin to Ethereum, just follow the guidelines below. Let's imagine you want to exchange BTC for ETH. To make an exchange, you need to take a few simple steps.
First, you should choose Bitcoin in the left drop-down list. Then choose ETH in the list of coins on the right.
After setting the pair it is necessary to enter the amount of BTC you want to exchange. Here you will see the estimated amount of ETH that you will receive after the exchange.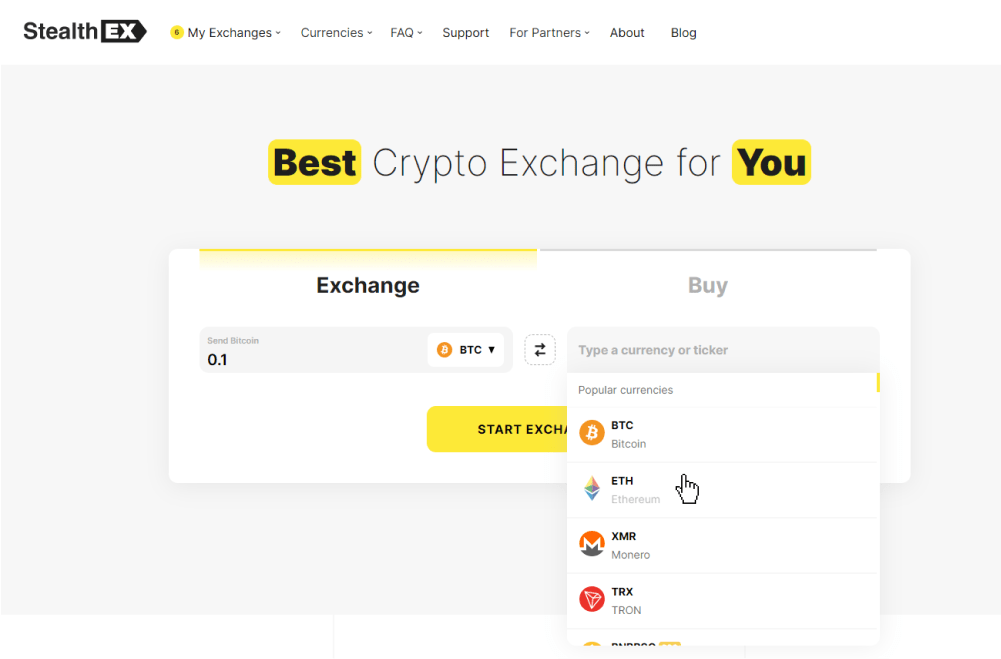 Now, when everything is set, press the Start Exchange button and you will be taken to the next page.
In the second step, you need to provide the ETH coin recipient address. The recipient address must match the crypto you are going to receive. Remember to double-check the information you enter prior to the exchange as the transaction you make cannot be canceled.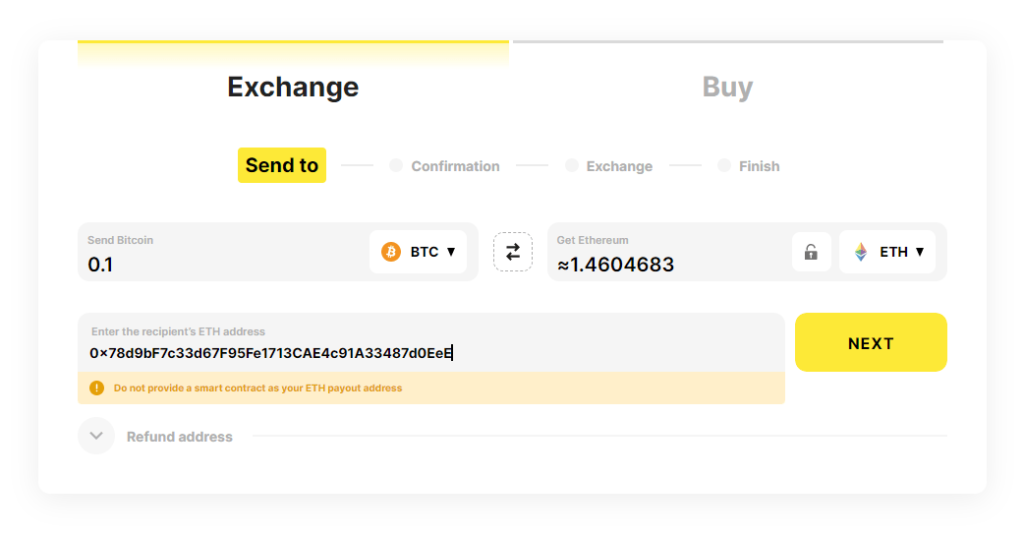 As soon as you have carefully checked all the details, you can press the Next button and you will be redirected to the Confirmation page.
Here you can revise the address provided and the amount of ETH coin you will receive. Don't forget to read and check the Terms of Use and Privacy Policy box. Without checking the box you will not be able to continue the exchange.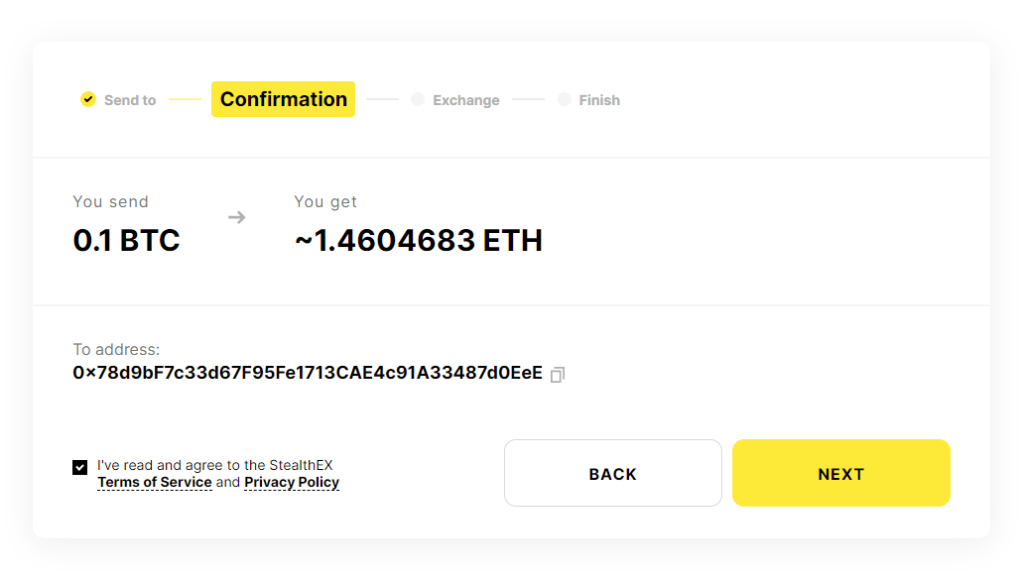 Pressing the Next button you will be redirected to the Exchange page.
At first, you will see the address where you need to send your BTC coin to continue the exchange. StealthEX will also provide you with the exchange ID. It will allow you to keep all the information about the swap. It is recommended to save your exchange ID or the link to your exchange.
Exchange Statuses Explained
After sending BTC coins to the shown address, the information on the Exchange page will be renewed automatically. The Exchange page has several statuses that will change during the time of the exchange.
The first status is Awaiting deposit.
The following status is Confirming. This means that StealthEX is confirming the transaction you made.
The next status is Exchanging. During this time the exchange is being made.
Then the status will be changed to Sending to your wallet. This indicates that there are just a few minutes until you receive your Ethereum.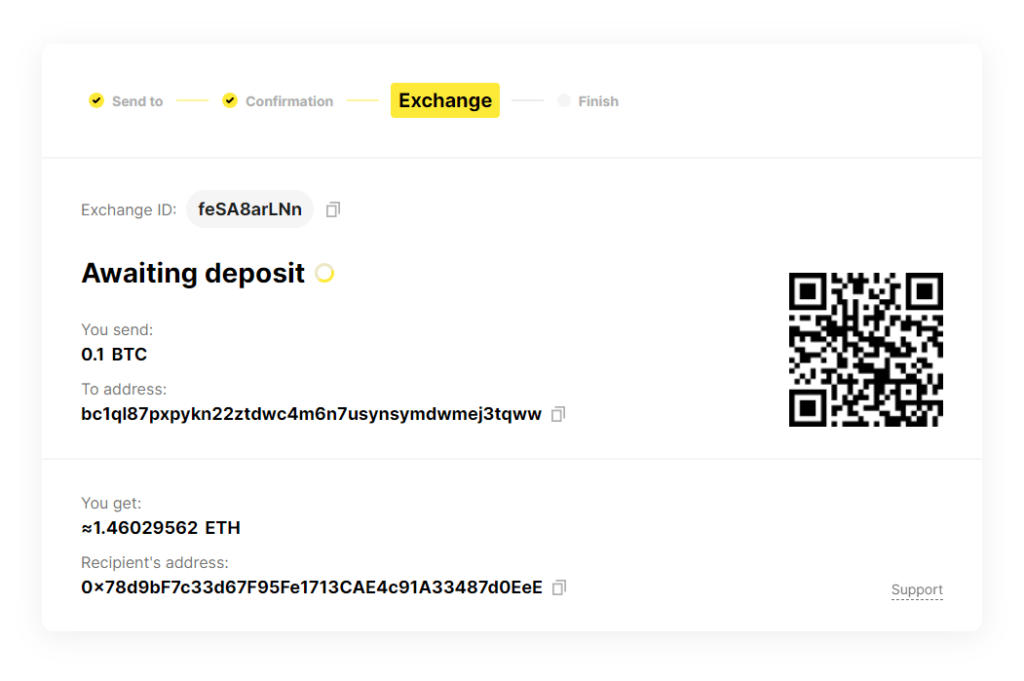 Finally, you will be redirected to the Finish page. This shows that the exchange has been successfully made and you will receive crypto to the address provided. To be sure that ETH crypto was sent to your wallet you can also use the Output hash shown on this page and check it in the blockchain list of transactions.
From here you can either create a new exchange on StealthEX or leave the page and check your ETH coin wallet to be surprised at how fast you get Ethereum (ETH) sent to your address. Usually, the process is quite rapid so you won't need to wait long: Ethereum swaps are processed in a matter of minutes.
StealthEX Mobile App: Swap Crypto Anywhere
In addition to the web version of the service, StealthEX released a new user-friendly mobile app that lets its users initiate crypto exchanges while on the go from any part of the world. The app is available in Google Play Store along with other apps for Android, it can be downloaded as an APK file, and will soon be available in App Store. The app contains a set of useful features, including exchange history, a crypto watchlist, crypto rates, competitive rates, and floating or fixed rate swaps for more flexibility, and provides its users with full transparency. The all-encompassing StealthEX service lies at the core of the app, making swapping crypto fast and simple.
StealthEX: User-Friendly Crypto Exchange Features
Let's sum up what StealthEX has to offer its customers. This instant crypto platform has accumulated a number of user-friendly features both for experienced traders and beginners that makes it one of the most efficient players on the market. This includes:
Instant crypto exchange. This platform tries to make all cryptocurrency transactions as fast as possible depending on the blockchain and the time that's needed for the exchange to go through.
24/7 customer support. StealthEX customer support is one of the areas that is constantly lauded with praise by users. If you run into any kind of problems, all you need to do is to contact the support team.
Floating and fixed exchange rates. With StealthEX, crypto enthusiasts can choose between fixed or floating rates. This will help users decrease risks and make more precise crypto-to-crypto swaps.
Transparency. StealthEX makes sure to calculate and include all the possible fees into the transaction estimate and present it to the customer before they make an informed decision to exchange their assets.
Cross-chain swaps with StealthEX provide a multi-cryptocurrency exchange and independence for its users. Basically, StealthEX allows their users to swap different crypto between two chains directly. In the optical eyes of the nodes and the general public, the transaction is a regular one. The platform gives a great opportunity to do cross-chain exchange without using any third parties, such as exchanges or cross-bridges.
Moreover, no KYC is required from the customer for crypto swaps below 700 Euro. It's extremely convenient for novice crypto enthusiasts that can do a quick crypto exchange without having to register or provide their personal details.
Effortless Crypto Swaps via StealthEX
If you're looking for a place to swap crypto, such as Bitcoin, to, say, Ethereum, make sure to check out the guidelines above to get the best crypto rate from StealthEX and process an efficient crypto swap within minutes. It will take you only a couple of minutes to initiate an exchange and may take even less to get the digital currency you need to your crypto wallet. StealthEX is a user-friendly, instant, limitless, and non-custodial platform that will help you process any cryptocurrency exchange at any time!
Have remaining questions about the StealthEX exchange service? You can check out FAQ section to find all the necessary information.
Please follow StealthEX on Medium, Twitter, Telegram, YouTube, and Publish0x to get StealthEX.io updates and the latest news about the crypto world. If you need help, drop their customer service a line at support@stealthex.io.
Please make sure to always research any cryptocurrency and assess your risks before you invest.
crypto exchange
cryptocurrency exchange
how to buy
StealthEX
StealthEX exchange
Recent Articles on Cryptocurrency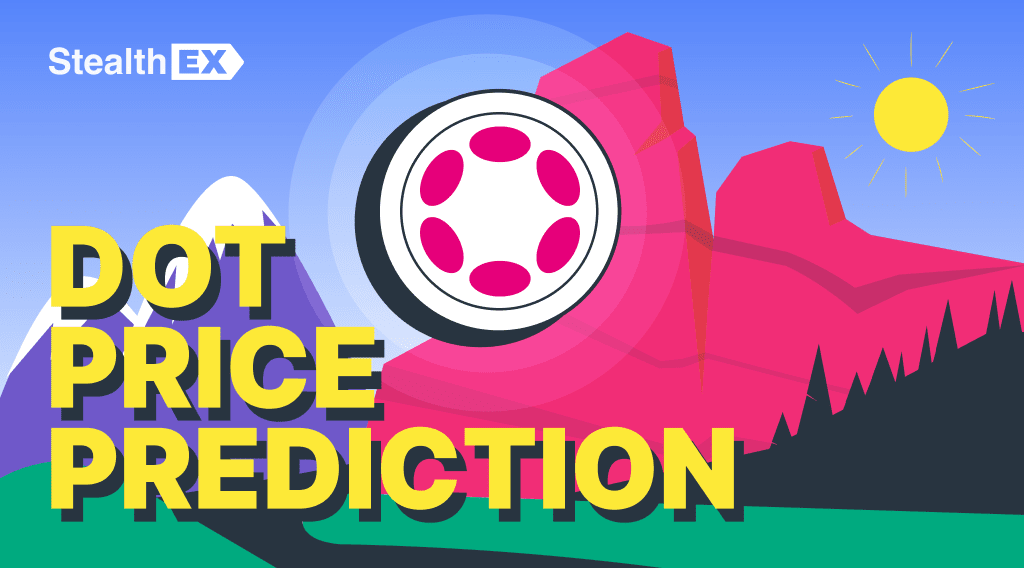 November 29, 2023
Price Prediction
Polkadot (DOT) Price Prediction: Will DOT Coin Reach $1000?
According to the long-term Polkadot price prediction by the end of 2030, the DOT price may rise to $195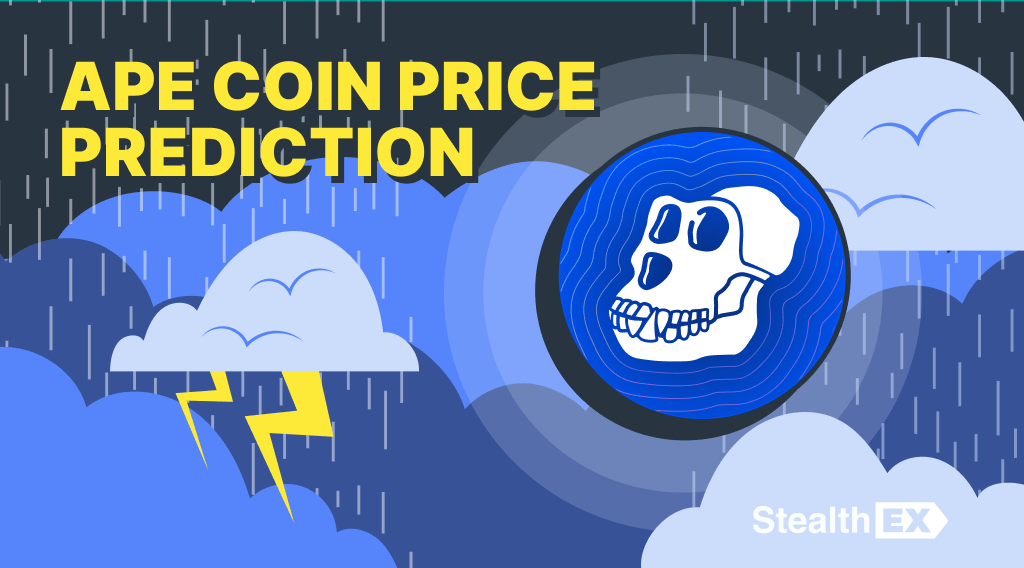 November 29, 2023
Price Prediction
ApeCoin Price Prediction: Is APE Coin a Good Investment?
According to the long-term ApeCoin price prediction by the end of 2030, the APE price may rise to $250