The Graph Price Prediction: Future of GRT Coin
April 19, 2023
Price Prediction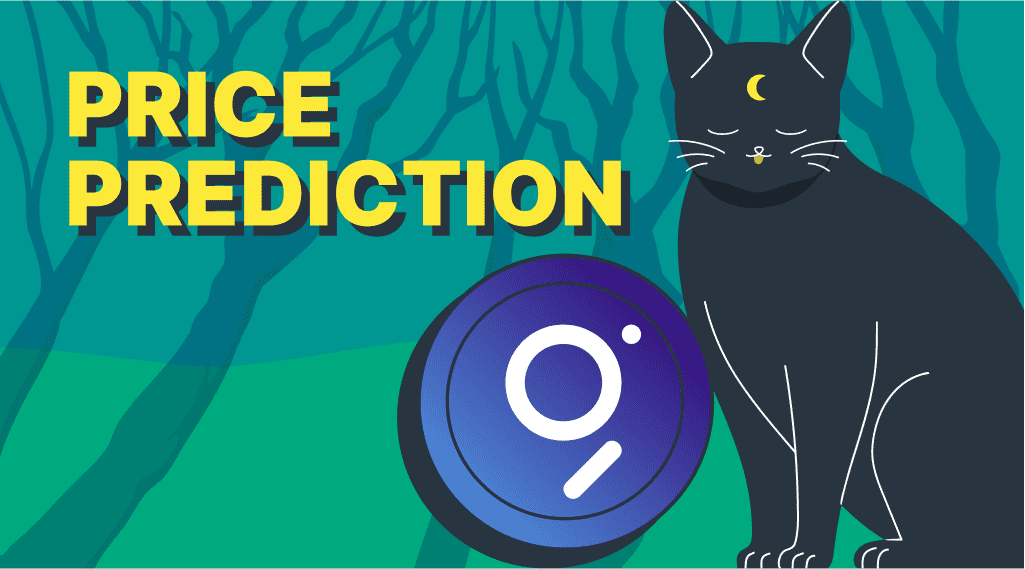 The crypto industry can offer a tailored solution for nearly every aspect of life – from online banking to real estate. But what brings all these fields together is data. Big data is often a game-changer in the modern world, and blockchain is irreplaceable when it comes to managing various bits of information. One of the projects working on becoming the Google of crypto is The Graph. The Graph is a decentralized protocol for indexing and querying data from blockchains. It is designed to make it easy for developers to build dApps by providing a fast and easy way to query data from various blockchain networks. Read more about The Graph price prediction in the new StealthEX article.
| | | |
| --- | --- | --- |
| Current GRT Crypto Price | GRT Coin Prediction 2025 | GRT Coin Price Prediction 2030 |
| $0.156 | $3.43 | $35.94 |
The Graph Price Prediction
GRT Price Prediction — Telegaon
Telegaon is quite optimistic about The Graph crypto: according to this price prediction website, in 2025, GRT's maximum price will significantly rise to reach $3.43 (+2,098%). By the year 2027, The Graph coin price will rise even further and reach $10.08 (+6,361%), and that'll be its maximum price that year. In 2030, GRT coin price might go as high as $35.94 (+22,938%). This prediction for GRT crypto looks very promising.
The Graph Crypto Price Prediction — DigitalCoinPrice
DigitalCoinPrice are very careful in their predictions about the future of The Graph project. The Graph's earning potential is +117% in one year and +361% in five years. Based on the experts' forecasts, in 2028, The Graph crypto might climb up to $0.84 (+438%) per coin at its highest point, while its average price will fluctuate around $0.82 (+425%). In 2032, The Graph crypto price may reach a maximum of $3.02 (+1,835%), a new all-time high for The Graph.
The Graph Price Prediction — PricePrediction
According to the forecasts provided by PricePrediction, their expert believe that The Graph may be a good investment. The website states that this cryptocurrency will rise in price and according to their calculations, in 2025 the highest The Graph crypto price will reach $0.53 (+239%) per coin, while in 2030, its value may go as high as $3.62 (+2,220%) per coin. Experts also believe that in 2032, The Graph coin price might reach a new all-time high with $7.43 (+4,662%).
When it comes to long-term forecasts, Telegaon provides us with some estimates for The Graph. Though the crypto market is highly volatile, the website's experts believe that by 2040, GRT price will reach $104.52 (+66,900%), which is a new record level for any cryptocurrency. In 2050, the maximum coin's price will skyrocket to $262.19 (+167,970%). While the crypto market remains an area of price uncertainty, there is hope that continued adoption of The Graph's indexing protocol in the crypto world and a recovering crypto market will help push GRT coin to higher price levels. However, it'll take a lot of time for this digital asset to reach an attractive price level of $100.
The Graph Coin Price Chart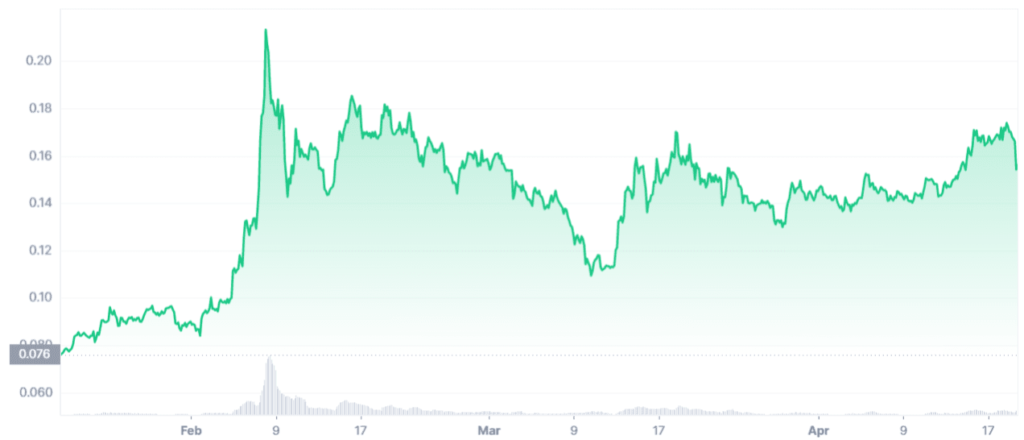 | | |
| --- | --- |
| Current Price | $0.156 |
| Market Cap | $1,395,045,944 |
| Volume (24h) | $99,712,875 |
| Market Rank | #41 |
| Circulating Supply | 8,934,255,094 GRT |
| Total Supply | 10,635,016,927 GRT |
| 7 Day High / Low | $0.1749 / $0.1457 |
| All-Time High | $2.8751 Feb 12, 2021 |
Source: CoinMarketCap, 19 April, 2023
GRT Coin Price Technical Analysis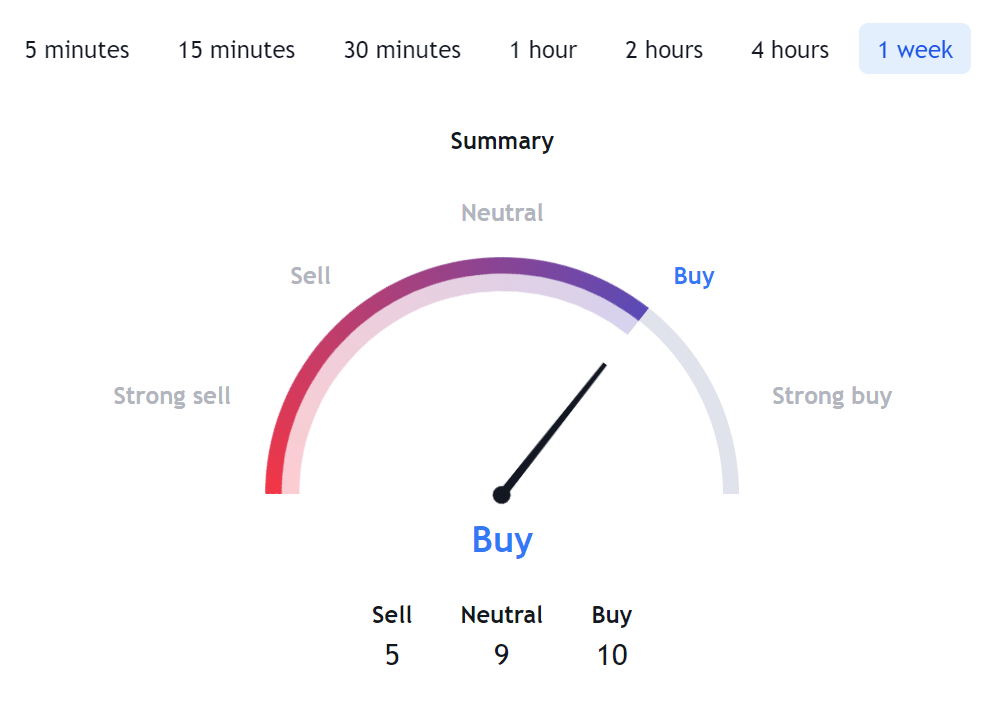 Source: Tradingview, Data was taken on April 19, 2023
Now that we've taken a glimpse into the future of GRT, let's find out a bit more about the project's origins and see if there are any reasons for its price to grow within the next few years.
The Graph Coin: Managing Data Big Time
A decentralized blockchain called The Graph is used to index and search blockchain data. As a rule, projects with complex smart contracts like Uniswap and NFTs initiatives like Bored Ape Yacht Club store data on the Ethereum blockchain, and it's extremely challenging to read anything more than the most basic data directly from it.

In order to take out the data from these blockchains, developers would have to process every transfer event ever produced and obtain it, then read the IPFS metadata using the Token ID and IPFS hash, and then aggregate it. Even for such straightforward inquiries, getting a response from a dApp running in a browser would take hours or even days.
The transactions may alternatively be processed on a separate server, saved to a database, and then accessed via an API endpoint that developers built on top of the server. This method, however, breaches crucial security features needed for decentralization and is resource-intensive, maintenance-intensive, exposes a single point of failure, and requires maintenance. The Graph is a solid solution that can handle this and that has been developed to make developers' lives easier. Data that is difficult to query directly can be queried using the Graph.
The Graph: Pioneering Decentralized dApps
The Graph was founded in 2018 by Yaniv Tal, Brandon Ramirez, and Jannis Pohlmann. Tal was motivated by his personal experience of how difficult it can be to create new dApps on Ethereum. Together with his team, Yaniv Tal created The Graph with the idea to design and launch the first decentralized indexing and querying app as there was nothing similar on the market at that point.
In 2020, the team launched The Graph mainnet as a step forward to fully decentralize the use of dApps, which also increased the volume of subgraph generation on the network. The ultimate goal of the project is to make Web3 accessible to anyone and enable the creation of dApps without the need for servers or a centralized authority.
The Graph: How Does It Work? Unpacking Its Decentralized Data Ecosystem
With the help of the Graph protocol, programmers and other network users can create and integrating subgraphs for a variety of dApps and utilize them for data querying, indexing, and collection. The Graph's hosted service handled 20 billion requests in just April 2021.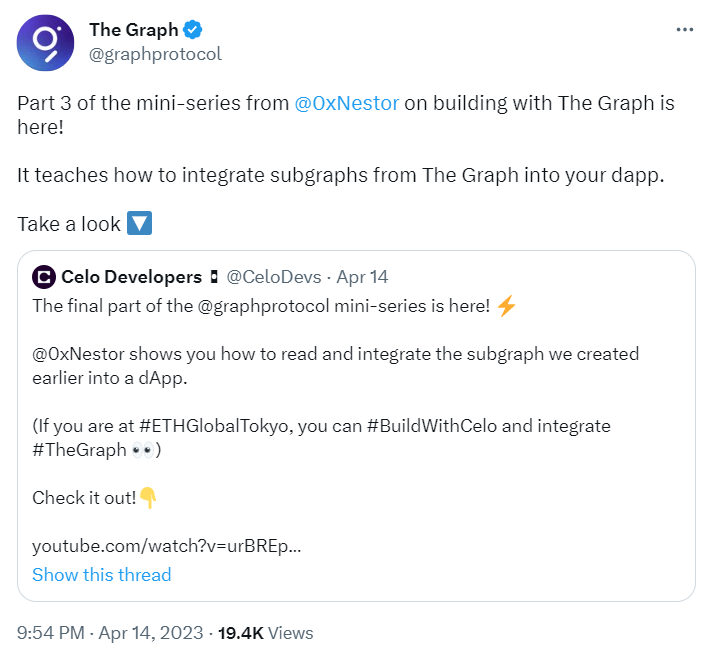 The Graph Node, which scans the blockchain database used by network participants to arrange data, serves as the network's backbone. GRT tokens can be used by developers and other network users to pay for utilizing and developing subgraphs. Developers can specify the structure of data in terms of how dApps should use it by indexing the data. Consumers can pay in GRT to use network services thanks to the decentralized market for queries that Indexers create.
The network is structured to be supported by Delegators, Indexers, and Curators who provide curating and indexing services to consumers in return for GRT tokens. This is how the market participants are incentivized to keep improving APIs and provide data with accuracy. On top of The Graph Network, consumers who query subgraphs can pay network participants in GRT tokens through a gateway. In The Graph network hierarchy, Indexers are node operators that stake GRT tokens to enable indexing and querying. Network users can build and use apps on Ethereum, IPFS, and PoA through GraphQL while more networks should be accessible in the future.
To index information gathered from supported networks like Ethereum, The Graph leverages Subgraph Manifest. Before the data is recorded on the network and searchable by network users, a subgraph comprises information about blockchain events and smart contracts and is specified by the predetermined rules of the Subgraph Manifest.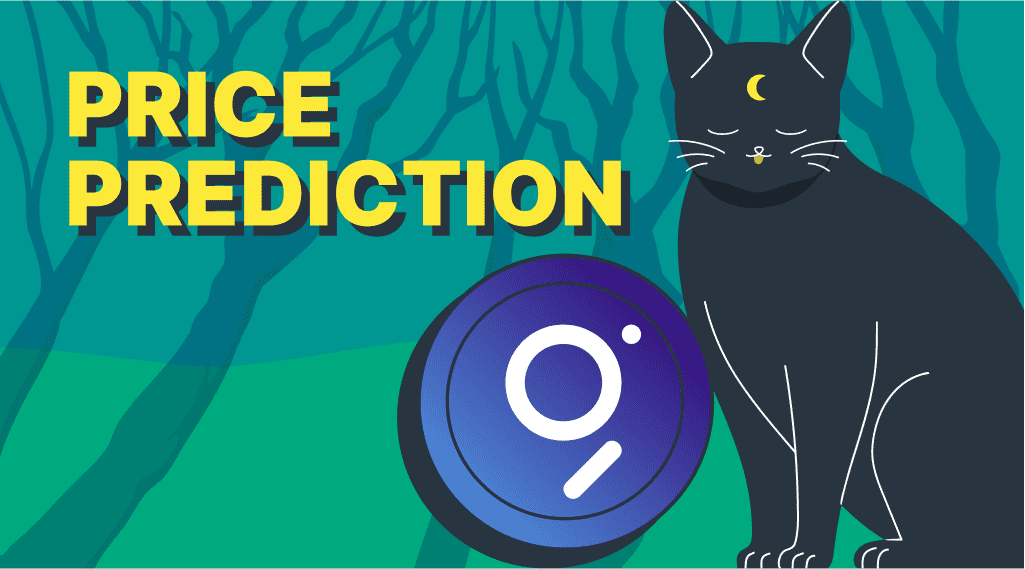 GRT Coin: Opening New Data Horizons
To access, develop or use The Graph platform, a user should have GRT tokens. The circulating supply is 8,934,255,094 GRT. On December 17, 2020, The Graph mainnet went live, and GRT debuted on the market that same day, trading at its $0.03 ICO token price. The coin got off to a strong start right once, surging by more than 2,500% to reach a peak of $0.78 a few days later. After that, prices dropped over the following three weeks, hitting a low of $0.23 in January 2021.
A variety of different things can affect the price of GRT, including project news and developments, the flow of assets on exchanges, public sentiment, and emerging trends in the wider cryptocurrency and global economies. GRT has an initial supply of 10 billion and an annual inflation rate of about 3% used to pay rewards to indexers. However, 1% of query fees, the withdrawal tax charged to curators, and unclaimed rewards are all burned. This means that if there are enough query requests on the network, GRT could potentially become a deflationary asset, which would put upward pressure on its price. With data becoming more and more crucial, The Graph certainly has the potential to move forward.
---
Buy The Graph (GRT) via StealthEX
StealthEX is here to help you buy GRT coin in case you made up your mind. You can do this privately and without the need to sign up for the service. Our crypto collection has more than 700 different coins and you can do wallet-to-wallet transfers instantly and problem-free.
Just go to StealthEX and follow these easy steps:
Choose the pair and the amount you want to exchange. For instance, BTC to GRT.
Press the "Start exchange" button.
Provide the recipient address to transfer your crypto to.
Process the transaction.
Receive your crypto coins.
Follow us on Medium, Twitter, Telegram, YouTube, and Publish0x to stay updated about the latest news on StealthEX.io and the rest of the crypto world.
Don't forget to do your own research before buying any crypto. The views and opinions expressed in this article are solely those of the author.
crypto price prediction
future of crypto
GRT
price analysis
The Graph
Recent Articles on Cryptocurrency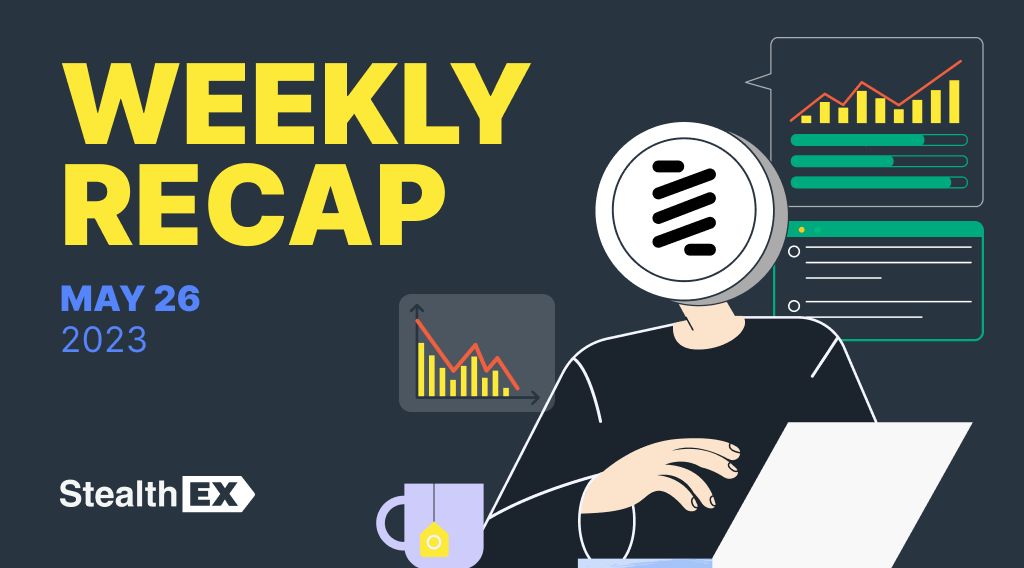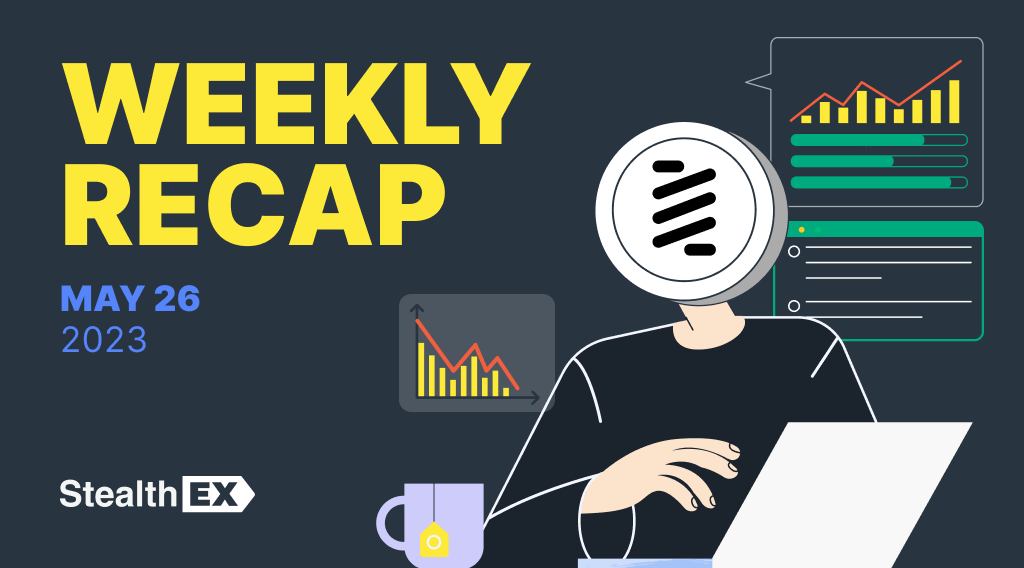 May 26, 2023
Crypto World
Review of the Crypto Market: May 26, 2023
Dive into the crypto market's weekly trends: get the detailed analysis and major news for May 20-26, 2023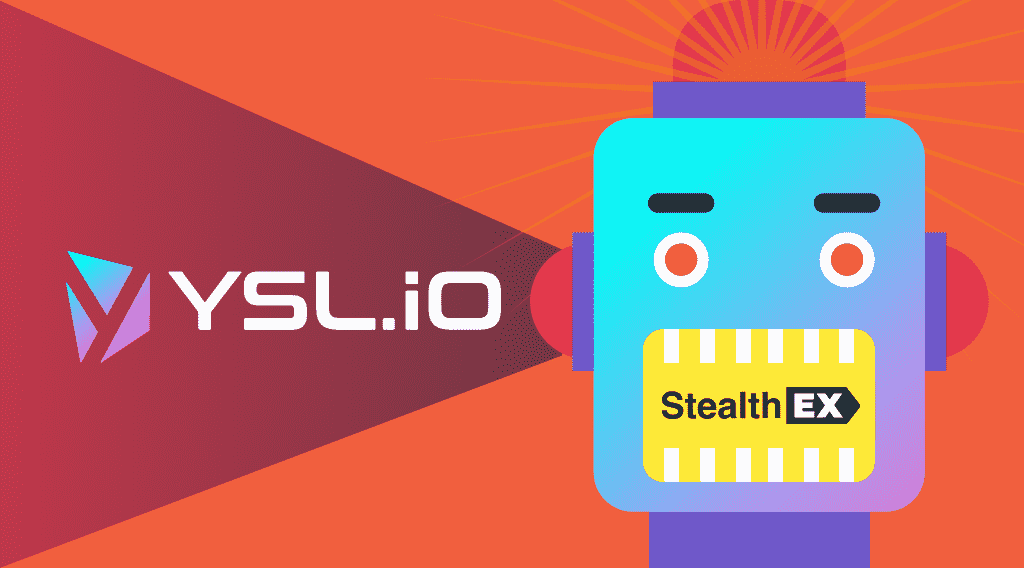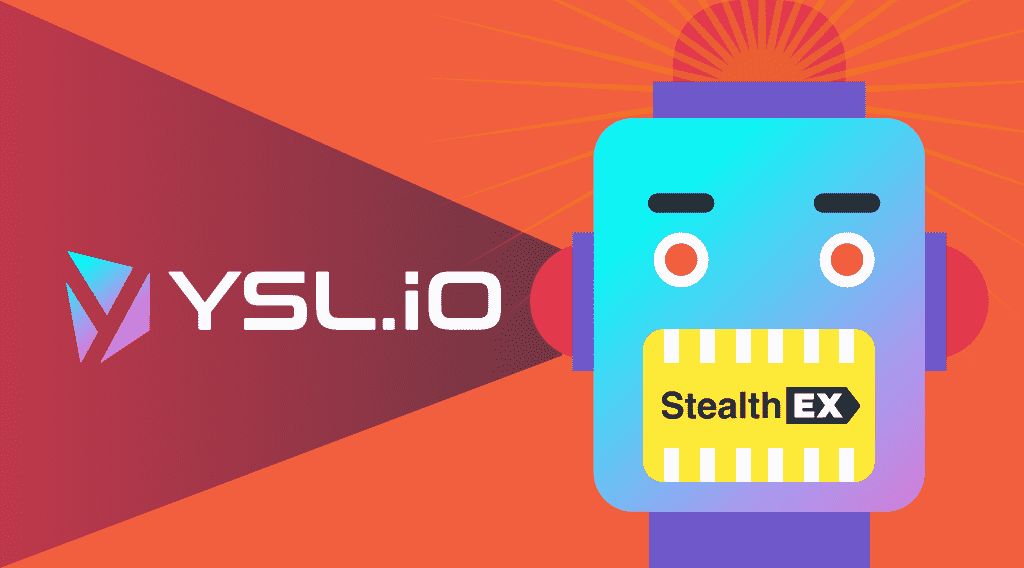 May 25, 2023
Our News
StealthEX Has Been Integrated into ChainZap by YSL.IO
Instant crypto exchange StealthEX partners with DeFi 3.0 protocol YSL.IO for seamless integration into ChainZap