What Is the Best Cheap Crypto to Buy Right Now? Under $1
November 2, 2022
Investment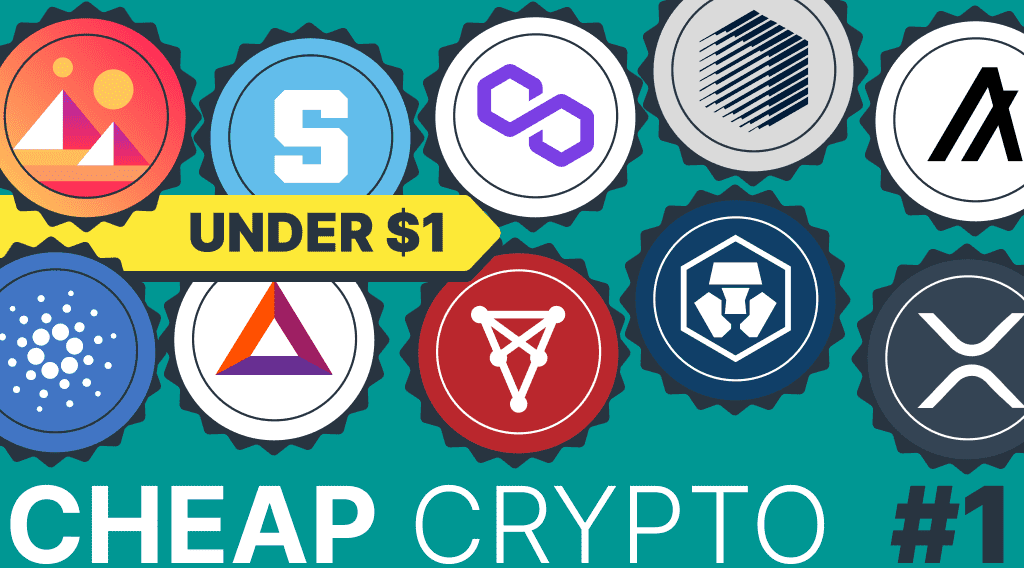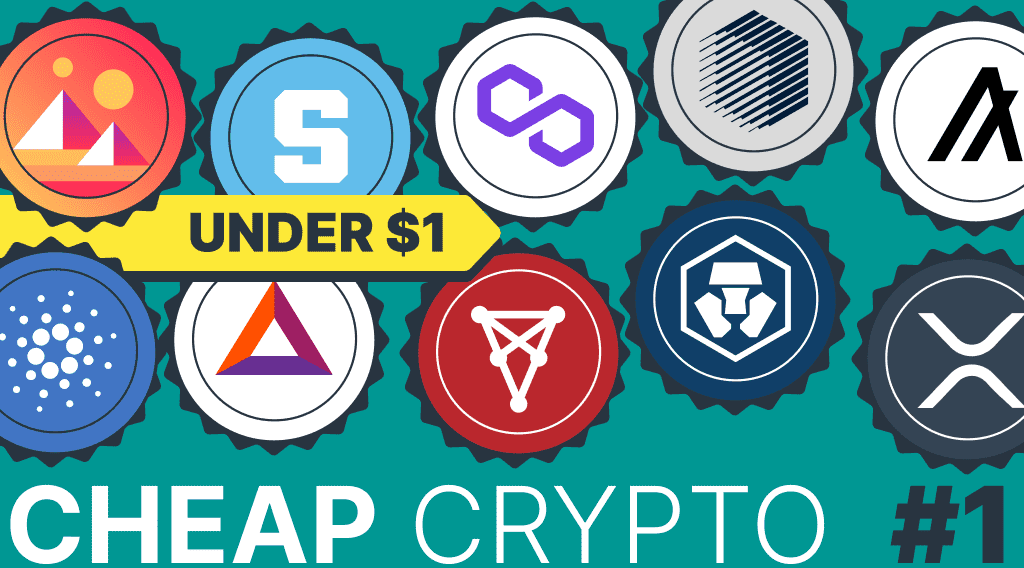 With the overall economic recession, the infamous crypto winter is in full swing, and the current bear market means one thing: various crypto assets are available to buy at a major discount. Even large-cap tokens like Bitcoin and Ethereum have since dropped by more than 70% from their prior highs. The price of these highly valued digital assets is very attractive, and the cryptocurrency downtrend has presented an interesting opportunity for future hodling and trading. And while professional investors are always on the hunt for the best asset, even 'lazy' crypto enthusiasts can find many crypto projects that might be heading for a major rise in value in the foreseeable future. There isn't only one best cheap crypto to buy now.
Lots of cheap cryptos have various use cases and promise to disrupt various industries, so you can diversify your portfolio and try to make the most of your investments. The cheaper your crypto is, the more you will save on gas fees and transactions to and from your wallet.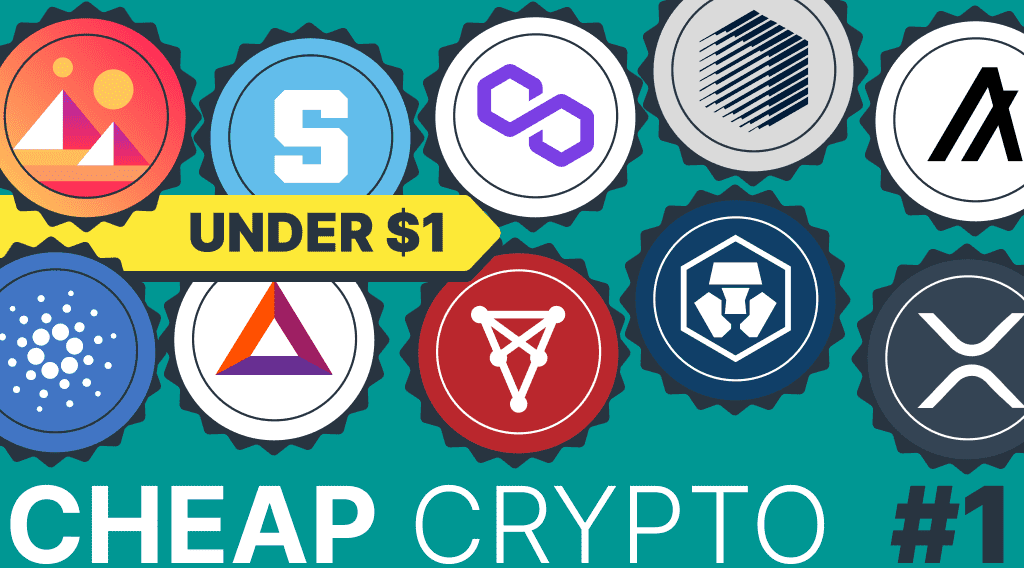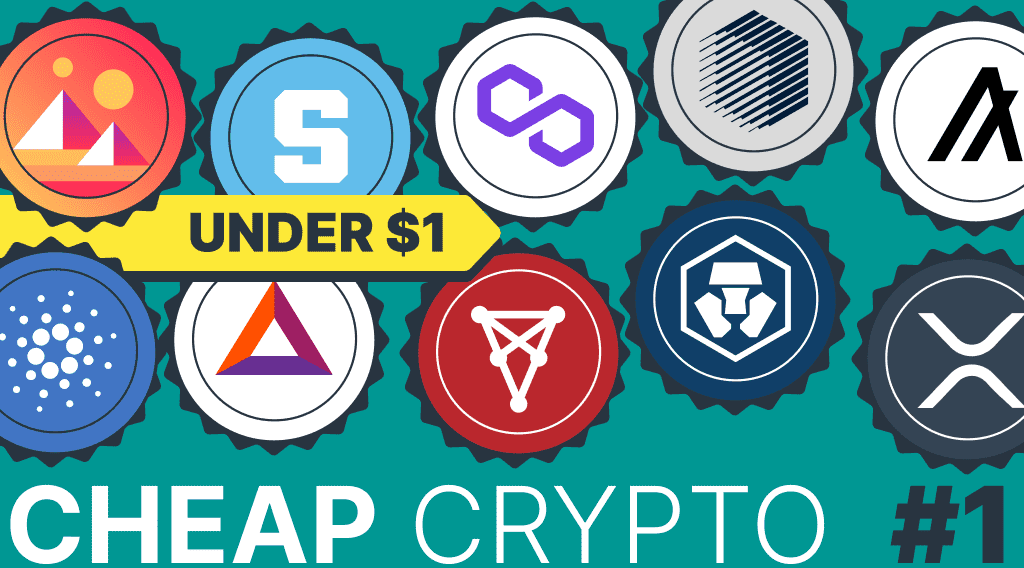 In this article consisting of two parts, we will try to take a look at all the pros and cons of buying various crypto assets. In part one, we'll take a look at 10 crypto assets in the $0.1 – $1 price range. The second part of the article will feature 10 additional cryptocurrencies that cost less than $0.1. So if you're currently on the lookout for cheap crypto to buy, you can use these two articles to research more into the lesser-known or undiscovered projects.
Best Cheap Crypto to Buy Now: Top 10 Under $1
Cronos (CRO)
One of the attractive crypto assets is Cronos (CRO), which is one of the few cryptocurrency exchange tokens that has not yet risen in price. Unlike BNB or Huobi, CRO coin is still available for only $0.113 per coin. This may be really good value, taking into consideration that the exchange behind the token, Crypto.com, is one of the leading crypto exchanges on the market. Crypto.com's headquarters is based in Asia, in Singapore. As of 2022, the company has 50 million customers and 4,000 employees.
You can read more about CRO coin, including its possible price forecasts, in our latest article.
Ren (REN)
The open and community-driven Ren protocol enables the movement of value between blockchains. Ren aims to bring popular assets such as Bitcoin and Zcash to blockchains such as Ethereum, allowing them to participate in a multichain decentralized finance ecosystem. The Ren ecosystem is used to build, deploy, and run applications that use zk-SNARK, a protocol that allows one party to prove that they possess certain information without revealing that information to anybody else. Ren's platform consists of three layers:
Zero-Knowledge Layer that makes it possible to store and transfer tokens without exposing wallet balances or transaction amounts.
Interoperability Layer that extends zero-knowledge transactions and makes it possible to execute trustless trading tokens between different blockchains and to bridge tokens from one blockchain to another.
Dark Pool Layer allows users to open orders without revealing the order's price or volume to anyone. Users can then resolve order matches in secret using zero-knowledge transactions.
Ren's core product RenVM, a virtual machine, brings interoperability to decentralized finance. Users can utilize REN to lock Bitcoin or other assets in a smart contract and receive the equivalent of the value of Ether on the Ethereum blockchain in exchange.
Taking into account a number of the project's innovative features, many sources claim that by 2026, REN token's price may go over $3.90. This is a solid raise considering its current price, which fluctuates around $0.12.
Chiliz (CHZ)
What's the next best cheap cryptocurrency to buy? Well, Chiliz (CHZ) ranks $42 on CoinMarketCap and positions itself as a digital currency for sports entertainment platforms based on blockchain. The Chiliz (CHZ) native token is an ERC-20 utility token on the Ethereum blockchain that serves as the digital currency for Chiliz and Socios.com. The latter is a sports fan engagement platform where fans can buy branded non-fungible tokens to show their support for their favorite athletes, teams, and entertainers. All in all, Chiliz allows sports fans to enjoy a one-of-a-kind experience with their favorite teams. Fans may purchase branded fan tokens for their beloved teams using the CHZ token.
The fascinating crypto token has already reached an all-time high in 2021 when it skyrocketed to $0.8915, so its current price tag of $0.2 seems to be a bargain if you believe in the value of the project.
Basic Attention Token (BAT)
The next cheap crypto to invest in is BAT or Basic Attention Token. Basic Attention Token (BAT) is the cryptocurrency that supports Brave software's blockchain-based digital advertising network for the Brave web browser. Marketers pay BAT to website publishers to gain the attention of Brave's users. Brave is an extremely convenient and ad-free browser that represents a valid alternative to Safari or Chrome. It features a bright design and a crypto wallet that stores your BAT that you earn as you browse the websites.
In essence, Brave is offering BAT as the token of exchange in its secure, anonymous, opt-in advertising system, which aims to benefit users, publishers, and advertisers. Additionally, users are given stronger privacy and security when viewing advertisements, improved relevance, and performance.
At the moment BAT costs around $0.3, and some crypto sources speculate it might rise to $10 by 2031.
Algorand (ALGO)
Many crypto enthusiasts claim that Algorand is one of the underestimated cryptocurrencies. Algorand (ALGO) is both a digital currency and blockchain platform and has been designed to function like a major payment processor. The Algorand platform can process many transactions quickly and can host other cryptocurrencies and blockchain-based projects, making it a direct competitor to Ethereum. ALGO, the platform's native currency, is used to secure the Algorand blockchain and pay processing fees for Algorand-based transactions.
Users may find the ALGO token valuable in case they believe Algrorand's technical specifics will attract developers who want to design and launch new kinds of decentralized applications. Investors may also see Algorand as a viable part of a cryptocurrency portfolio if they believe that Proof-of-Stake cryptocurrencies will eventually take over the market.
At the moment, ALGO trades around $0.35 and ranks $29 on CoinMarketCap. The price predictions for ALGO are positive, with some crypto experts stating that the token's price may rise to $11 by 2031.
XRP (XRP)
Ripple is a private company that uses innovative cryptocurrency technologies to allow the XRP ledger, a real-time payment, sharing, and forwarding network based on a distributed cryptocurrency database.
Ripple is also one of the more popular projects, which has been making headlines since 2020 when the Securities and Exchange Commission (SEC) took the company to court. Just recently, one of the largest crypto exchanges called Coinbase has filed documentation asking permission to help Ripple Labs in its ongoing legal battle with the SEC. In addition, according to the various signs of SEC giving up its positions, the case is now looking way better for Ripple.
In case the company gets out of court without a scratch, this may lead to a possible price raise. Some experts even claim that by 2030, XRP might go as high as $50-$75.
Cardano (ADA)
Cardano (ADA) is one of the most famous cryptocurrencies that has been on the market long enough to present various opportunities both for traders and holders. ADA coin is one of the biggest cryptocurrencies by market cap. It's designed to be a next-gen evolution of the Ethereum idea. It represents a blockchain that's a flexible, sustainable, and scalable platform for running smart contracts, which will allow the development of a wide range of decentralized finance apps, new crypto tokens, games, and more.
Cardano has just been through a prominent fork, which made improvements to the system, and many crypto sources claim that the coin has not reached even 1/10 of its huge potential. Some believe that ADA will only go as high as $5 by 2031, which is still an impressive feat, considering it now costs around $0.4.
Decentraland (MANA)
Decentraland is one of the widely used metaverses, a software running on Ethereum that seeks to incentivize a global network of users to operate a shared virtual world. Users of the Decentraland can buy and sell digital real estate, while exploring, interacting, and playing games within this virtual world. Over time, the platform has evolved to implement interactive apps, in-world payments, and peer-to-peer communication for users. The two platform's tokens include LAND (an NTF used for land parcels) and MANA, cryptocurrency that facilitates purchases of LAND, as well as virtual goods and services in the metaverse.
As the metaverses are still in the early stages of development, it's not yet clear how big they will become in the future. However, some crypto experts believe in their potential and forecast that MANA will reach $25.60 by 2030. With its current price of $0.64, it may seem like an attractive potential investment.
Polygon (MATIC)
Polygon, formerly known as the Matic Network, is a scaling solution that aims to provide multiple tools to improve the speed and reduce the cost and complexities of transactions on blockchain networks. MATIC is based on Ethereum and wants to help it expand in size, security, efficiency, and usefulness. Polygon is a multi-level platform with the aim to scale Ethereum thanks to a plethora of side chains, all of which aim to unclog with the main platform in an effective and cost-efficient manner. Side chains can be built using one of the following construction scalability methods:
Plasma Chains: Bundles transactions into blocks, batched into a single submission on the Ethereum blockchain
zk-Rollups: Allows multiple transfers to be bundled into a single transaction.
Optimistic Rollups: Similar to Plasma Chains, but with the capability of also scaling Ethereum smart contracts.
Considering the innovative scalability of Polygon, some crypto experts boldly predict that its price may rise to a maximum peak of $21.02 in 2030.
The Sandbox (SAND)
The Sandbox is another Ethereum-based decentralized NFT gaming metaverse that enables non-tech savvy users to create, sell, use, and monetize their own virtual reality NFTs. Sandbox crypto project uses its native token SAND to underpin the entirety of the in-game economy. The Sandbox Marketplace essentially allows players to monetize the digital assets they created by selling them to other Sandbox players.
According to some experts, with its current price level of around $0.8, SAND token might turn into a profitable investment opportunity. Many analysts believe that by 2030, the token will be traded for at least $19.
Conclusion
The following crypto projects – Cronos, Ran, Chiliz, Basic Attention Token, Algorand, XRP, Cardano, Decentraland, Polygon, and The Sandbox – make up our list of Top-10 cheap crypto to invest in. In the second part, we'll take a look at an additional list of 10 cryptocurrencies that might make a good investment.
---
If you are looking to buy any of the cryptocurrencies mentioned in the article, you can always use the user-friendly and non-custodial StealthEX crypto exchange platform. You can purchase crypto privately and without the need to sign up for the service. Our crypto collection has more than 600 different coins and you can do wallet-to-wallet transfers instantly and problem-free.
How to Buy Cheap Crypto?
Just go to StealthEX and follow these easy steps:
Choose the pair and the amount you want to exchange. For instance, BTC to ALGO.
Press the "Start exchange" button.
Provide the recipient address to transfer your crypto to.
Process the transaction.
Receive your crypto coins.
Follow us on Medium, Twitter, Telegram, YouTube, and Reddit to stay updated about the latest news on StealthEX.io and the rest of the crypto world.
Don't forget to do your own research before buying any crypto. The views and opinions expressed in this article are solely those of the author.
Algorand
buy crypto
cheap crypto
Cronos
invest in crypto
Recent Articles on Cryptocurrency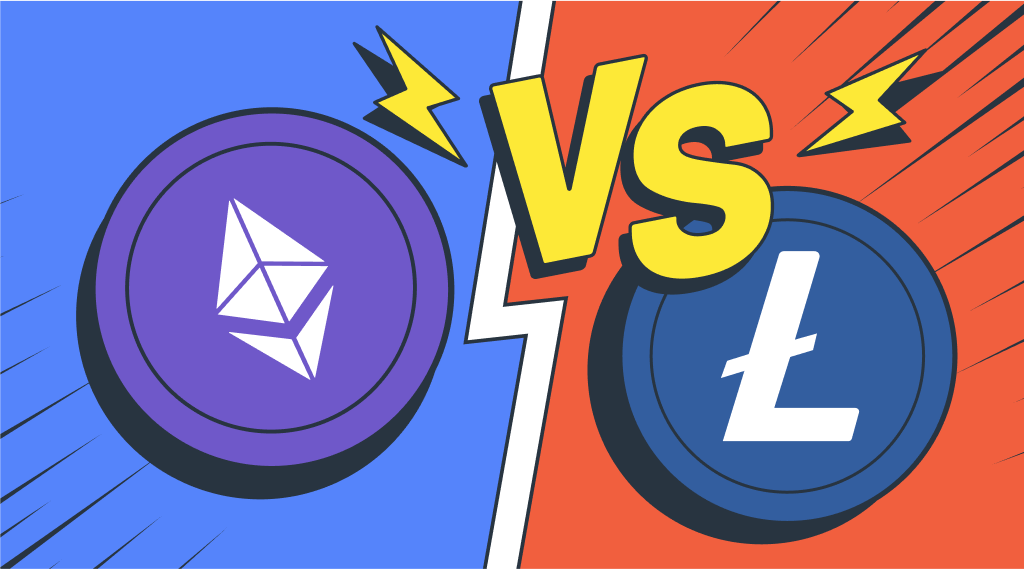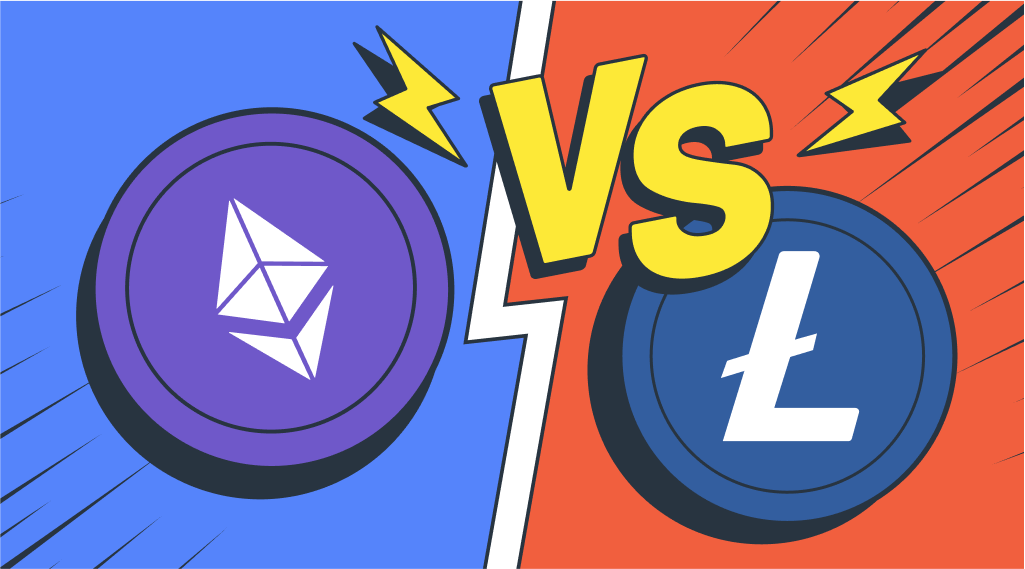 September 25, 2023
Crypto World
Litecoin vs Ethereum: Which Crypto to Choose? LTC & ETH
This article delves into the differences and similarities between LTC and ETH, offering a comprehensive comparison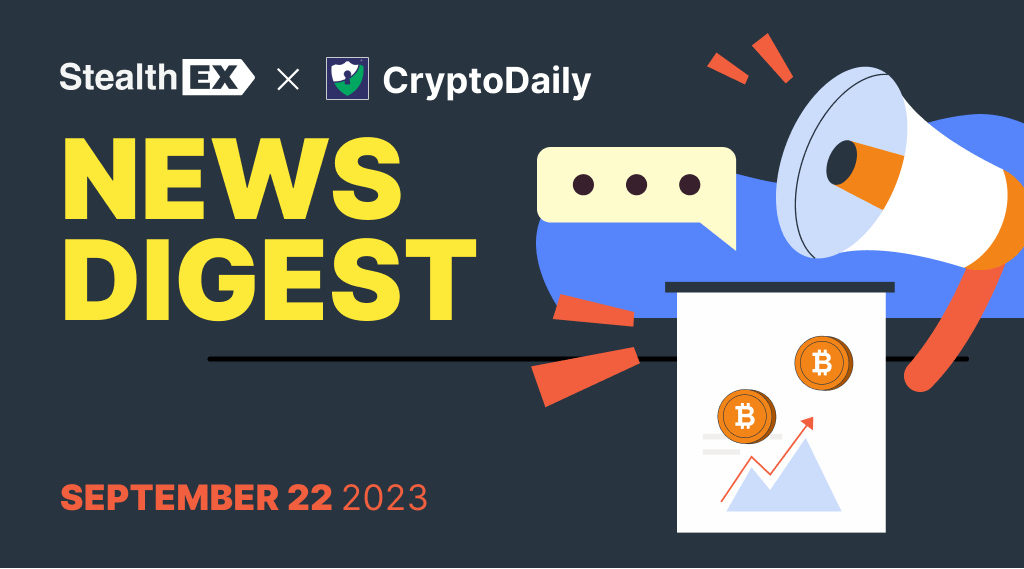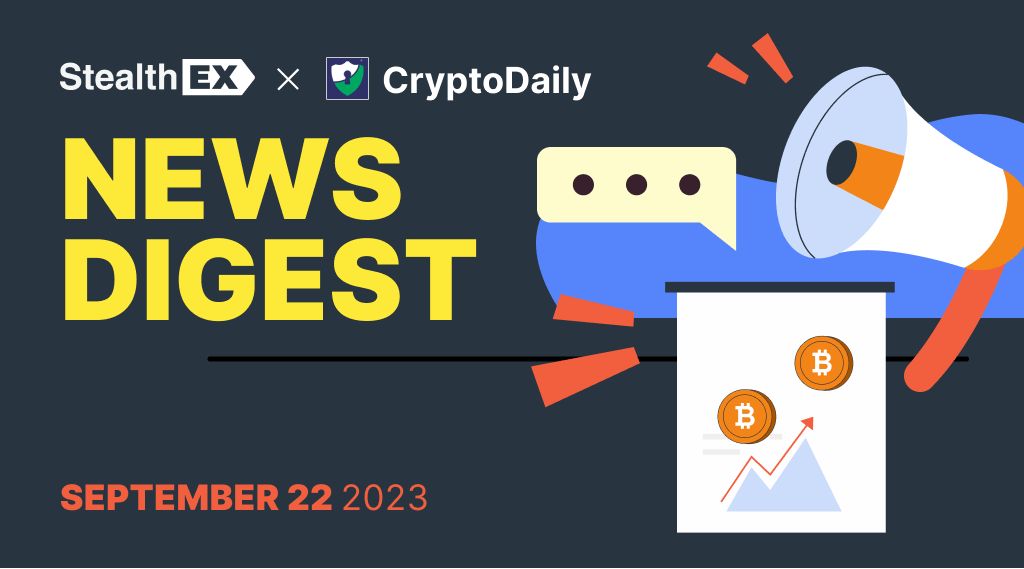 September 22, 2023
Crypto World
USDC on Polkadot, FTX Lawsuit, and SEC Actions: StealthEX x CryptoDaily Digest
In the dynamic sector of crypto, staying informed is crucial. Dive in to get a concise overview of the week's…