What Is the Best Crypto Wallet in 2021?
April 1, 2021
Wallets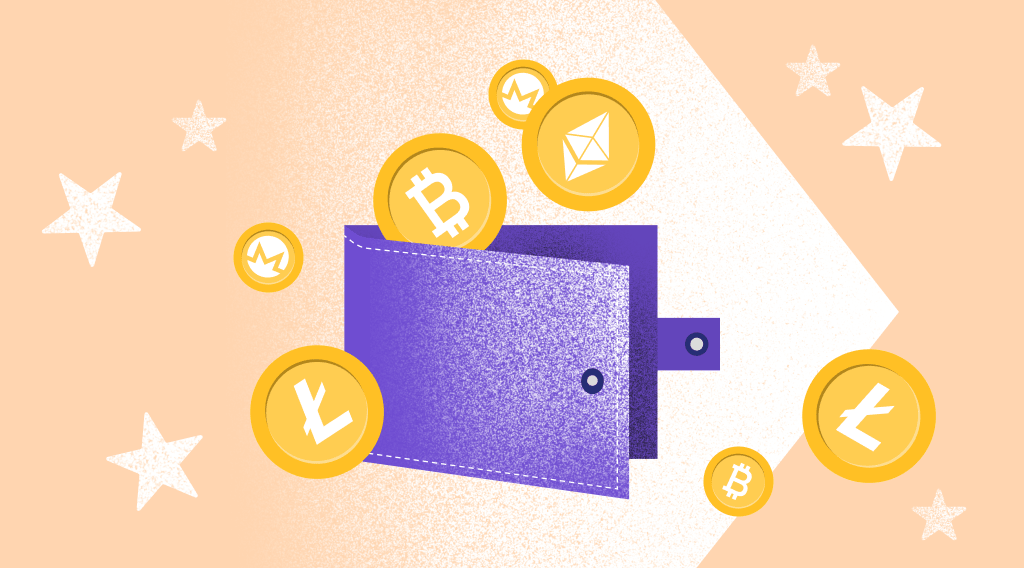 With the advent of cryptocurrency, the modern world has changed. This new alternative to the traditional fiat money has become so popular that many companies like Amazon, Subway, Microsoft, Starbucks, Tesla, and many others started accepting crypto as a payment method. Cryptocurrency attracts investors and all people who see freedom and opportunity in it. The first problem faced by potential crypto owners is how to store digital coins. So, what is the best crypto wallet in 2021? Newbies usually have a lot of questions so in this guide StealthEX will try to teach you how to protect your digital funds and choose the right cryptocurrency wallet.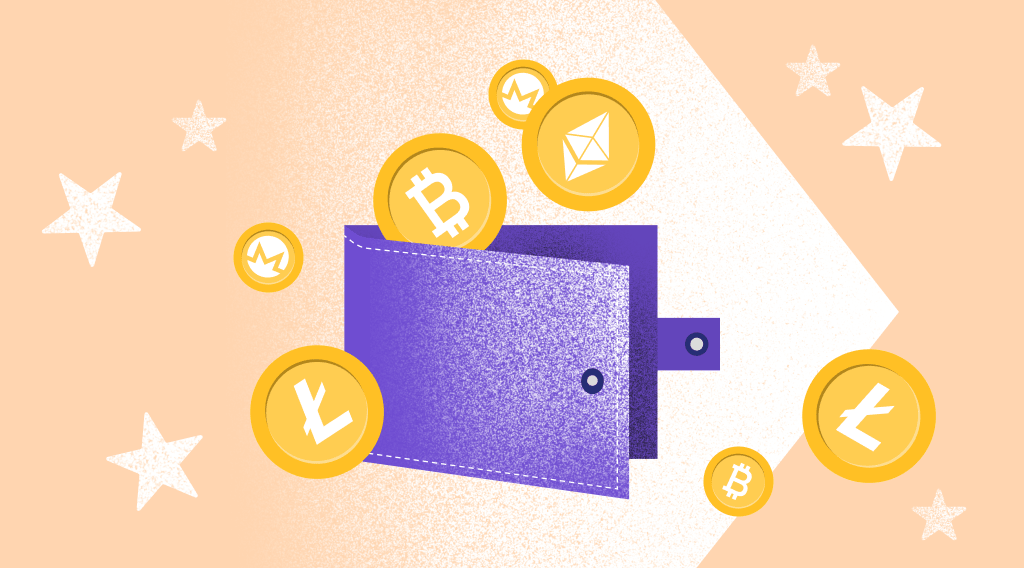 What Is A Crypto Wallet?
Basically, it is a digital equivalent of a bank account that allows storing, sending, and receiving cryptocurrency. Crypto wallets have two essential components: a public key and a private key. The public key is a wallet address to which anyone can send you coins. The private key is both a login and a password used to access your currency.
Are Crypto Wallets Safe?
There are two main types of wallets: hot and cold ones. Hot wallets are digital cryptocurrency wallets, while cold wallets are physical devices that store coins inside of them.
Hot wallets can be divided into online, desktop, and mobile wallets. Hot wallets are easy to set up, convenient to access and most of them are available for free. They also support different pairs of crypto coins.
A hardware wallet is the classic example of a cold wallet. Basically, it is a physical wallet in the form of a USB drive. Usually, cold wallets don't accept as many cryptocurrencies as hot wallets. Cold storage devices cost close to $100.
All the wallets have several levels of security. The key difference between hot wallets and cold wallets is that hot wallets are connected to the internet, while cold wallets are not. As a result, cold wallets are considered more secure wallets for storing crypto.
What Is The Best Crypto Wallet?
To choose the right wallet, you need to determine how often you are going to use it and to decide what your main purpose for getting cryptocurrency is.
If you planning to use a wallet every day for making small transactions then a hot wallet will work for you. Their security is average, but the transaction speed is excellent.
But if you are planning to store large funds of digital assets in your wallet, then take a closer look at the cold wallets.
It is also worth mentioning that multi-cryptocurrency wallets are one of the most convenient ones if you are interested in getting different crypto coins. Cause oversize you will need to create different wallets for different cryptocurrencies and this might be quite complicating.
List Of The Best Multi Cryptocurrency Wallets In 2021
Trust Wallet app supports tokens created on the Ethereum blockchain as well as other cryptos including BTC, BCH, BNB, TRX, and XTZ. It is possible to purchase crypto right in the app, exchange cryptocurrencies, and create multiple accounts.
MetaMask is a wallet extension for browsers. It allows storing and transferring coins that exist on the Ethereum blockchain as well as interacting with smart contracts and DApps.
Trezor supports more than 1000 cryptocurrencies. This crypto hardware wallet has many levels of protection.
Ledger is considered one of the safest wallet for cold storage. The wallet allows buying more than 1500 cryptocurrencies, safely storing assets, and managing transactions.
Coinomi is available on mobile and desktop devices. It allows storing and exchanging more than 1770 cryptocurrencies including BTC and ETH.
MyEtherWallet is a hot wallet that allows buying, holding, and swapping Ethereum and ERC-20 tokens. The wallet allows sending transactions, without additional charges.
Atomic wallet is available on desktop as well as on mobile devices. The wallet allows managing, exchanging, and staking more than 300 cryptocurrencies and ERC-20 tokens.
Guarda is a custody-free crypto wallet for exchanging, storing, and transferring crypto. The wallet combines simplicity and security.
Exodus supports over 100 different coins and tokens including Bitcoin, Ethereum, Bitcoin Cash, Binance Coin, and many more. The wallet allows securing, managing, and exchanging cryptocurrencies on desktop, mobile and hardware wallets.
Blockchain wallet supports BTC, ETH, BCH, USDT, PAXG, and many other cryptocurrencies. The wallet has several levels of security and offers one of the lowest fees in the industry.
How To Create A Cryptocurrency Wallet?
The answer to this question depends on what type of wallet you will choose.
If you choose a hardware crypto wallet, you must purchase it first. Then you will need to follow all the steps indicated in the attached instructions to install software and connect the device to your PC or laptop.
If you have chosen a hot wallet you just need to download and install the application or register the wallet on the corresponding website.
Basically, there are the following steps in registering a crypto wallet:
Creating an account: login, password, and other important data to protect the wallet.
Saving the seed phrase (optional).
Opening a new crypto wallet, adding additional protection (optional).
How To Use A Crypto Wallet?
Most cryptocurrency wallets have an intuitive user-friendly interface and don't require any special knowledge. But it is important to follow the safety rules and be careful, as with any other transactions with currency.
Which One Is The Best Wallet In Crypto World?
There are a lot of options for storing cryptocurrency. Before finally deciding on your choice, StelthEX advises determining exactly how you plan to use your savings and how often you will need to access them. All wallets have different features and benefits and for sure everyone will find the best crypto wallet that will suit his\her needs most.
And remember that you are the main person who is responsible for the safety of your digital funds. Don't forget to regularly update anti-virus software, create backup copies of the keys and use additional layers of security.
What other things do you think one should consider before choosing a crypto wallet? Let everyone know your opinion in the comments below.
And by the way, don't forget that now our users can purchase cryptocurrencies using fiat and we still offer the opportunity to buy crypto at fixed rates!
If you have remaining questions about the StealthEX exchange service you can go to our FAQ section and find all the necessary information there.
Follow us on Medium, Twitter, Telegram, YouTube and Reddit to get StealthEX.io updates and the latest news about the crypto world.
We are always ready to give you support if you have any issues with exchanging coins. Our team does our best to protect all members and answer their questions. For all requests message us via support@stealthex.io.
You are more than welcome to visit StealthEX exchange and see how fast and convenient it is.
April 1, 2021
best crypto
crypto wallet
Metamask
Trust wallet
wallet
Recent Articles on Cryptocurrency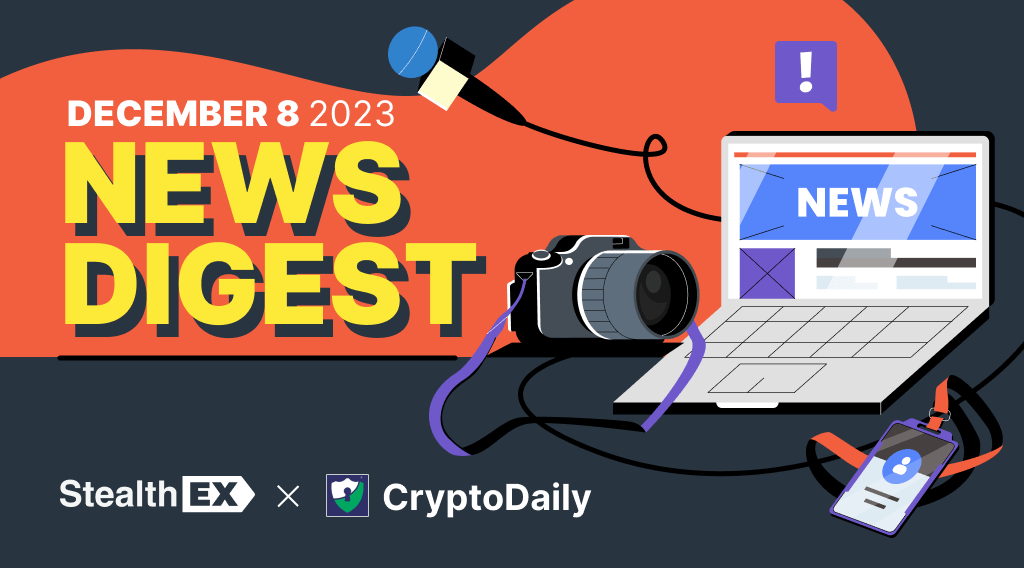 December 8, 2023
Crypto World
StealthEX & CryptoDaily: Weekly Crypto Insights
Explore key cryptocurrency developments and trends in StealthEX's insightful weekly roundup, in partnership with CryptoDaily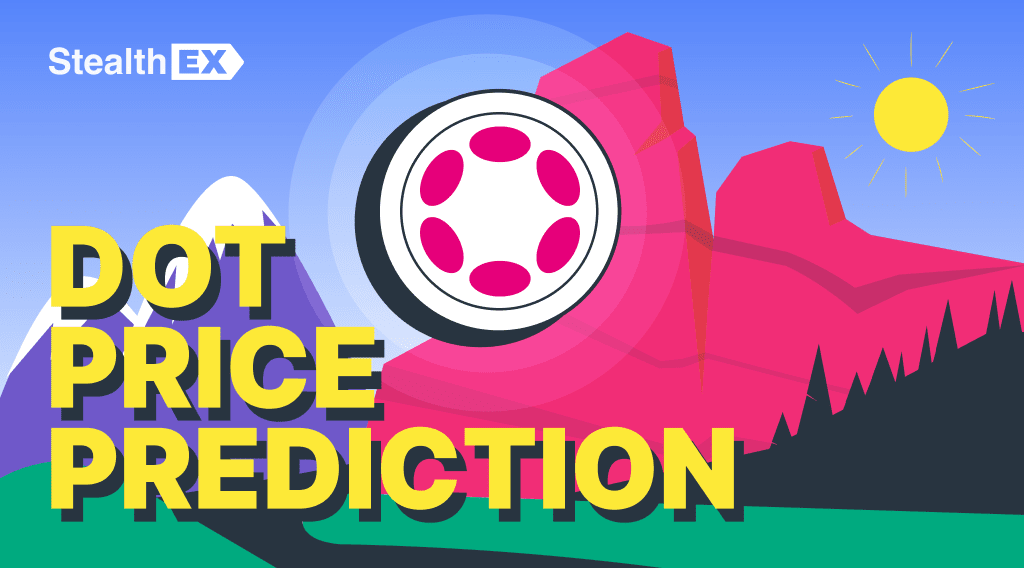 November 29, 2023
Price Prediction
Polkadot (DOT) Price Prediction: Will DOT Coin Reach $1000?
According to the long-term Polkadot price prediction by the end of 2030, the DOT price may rise to $195