Best Up and Coming Crypto: New Interesting Coins to Be Discovered
February 23, 2023
Crypto World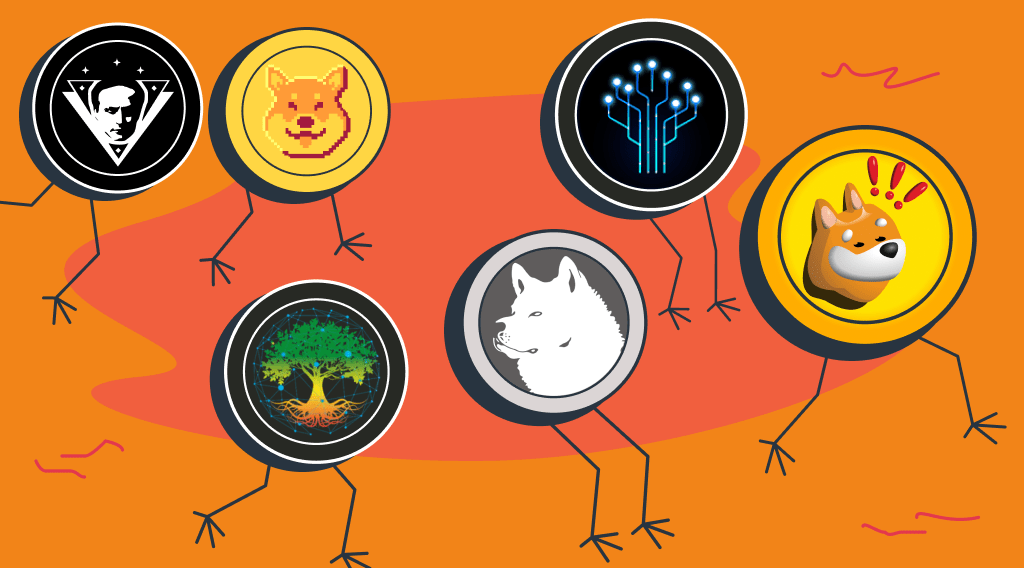 Even though the crypto industry is full of fascinating startups as well as established projects, new promising cryptocurrencies keep appearing on the market. In this article, we'll cover the most interesting projects among the up and coming crypto that you can take a look at from an investor's perspective.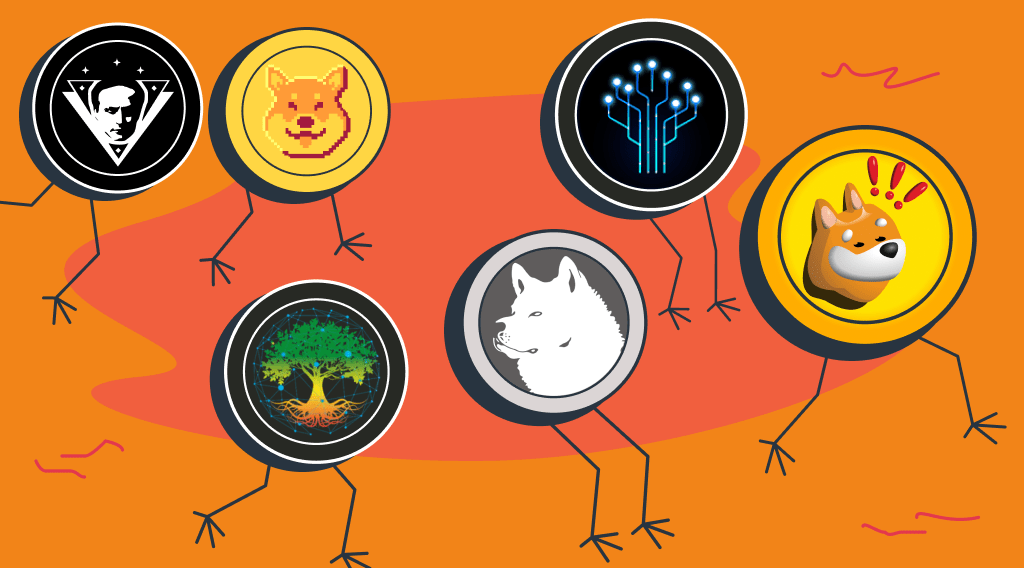 What Is the Best Up and Coming Crypto?
Grove Coin (GRV)
Global environmental problems raise very serious issues and pose a threat to all humans, and the crypto world wouldn't avoid covering these problems. Grovecoin calls itself the Green Crypto and tries to compensate nature for years of abuse. The Grove Green Plan is how GroveToken aims to reverse that negative view and help crypto realize its latent potential.
The project includes several features. Grove Coin ($GRV) itself is the native token of a Proof-of-Stake blockchain of the same name. Unlike the infamous Proof-of-Work mining approach, PoS doesn't harm nature. The GroveCoin blockchain facilitates an entire ecosystem of digital finance utilities, as well as allowing other projects to develop on the same network. A portion of GroveBusiness profits go to burning the coin supply, ensuring ongoing value to holders. The native GroveCoin of the same-name network will have 0 Tokenomics, meaning no tax rate beyond network fees will be charged on transactions. Its total supply is 99,050,000 GRV.
GroveKeeper, the digital asset wallet provides an easy to use and secure method for investors to obtain and hold their cryptocurrencies and NFTs, while the GroveX CEX is the capstone of GroveToken's DeFi utilities. A robust, easy-to-use exchange for first time investors or seasoned industry veterans. Tokenomics support makes it more attractive to list on for developers and far more rewarding for the communities that support projects to engage with.
The GreenOasis Program within GroveX is a unique support platform for GroveToken's fellow 'green crypto' projects; offering support and partnership incentives that would help eco-friendly but potentially very niche projects receive the attention they need. As the world becomes more and more aware of the eco-crisis, greener crypto may also become more popular.
Akita DAO (HACHI)
The Akita DAO is part of the AKITA network, a meme project, and exists to produce products and useful applications that benefit holders of the AKITA tokens. AKITA token holders were the original group to come together and make AKITA a true community-owned token, pushing it to be more than just a meme. The Akita DAO allows its participants to propose new improvements, and vote in our governance system using the HACHI token to steer the decision-making process.
The ERC-20 governance token HACHI is the governance token utilized by the holders of the digital currency AKITA, also known as Akita Inu. HACHI allows holders to represent their voice in the Akita DAO, a distributed-leadership community focused on building a long-term ecosystem for its members. The Akita DAO will use its current funding stream from Gitcoin (through Q1 2027) and any future revenue streams to support the development and growth of the ecosystem. By connecting to Snapshot, HACHI holders can vote on proposals that will steer this ecosystem development process.
HACHI is a fully compliant ERC-20 token, with a maximum supply of 100,000,000 tokens. Transfers, selling, or buying of HACHI token does not incur any fee on the transaction. The maximum supply of HACHI is divided into five different allocations: a community claim of 10,000,000 HACHI, an ecosystem awareness allocation of 10,000,000 HACHI, a leadership allocation of 10,000,000 HACHI, an ecosystem development allocation of 35,000,000 HACHI, and 35,000,000 HACHI tokens earmarked for liquidity. Akita DAO and HACHI seem to be promising with possible high returns.
Poof Token (POOF)
POOF Token is the native token of Houdini Swap. Houdini Swap platform focuses on privacy. According to them, bank accounts provide a high degree of personal privacy from friends, family, and colleagues. With crypto, if your wallet address becomes known, your balance and all your crypto activities are known and traceable.
Unlike crypto mixers, the platform offers a more stable and reliable solution and promises its users to break the link between sending and receiving wallets as it claims to be a conduit that connects existing technology. Houdini Swap aims to bridge the disconnect between the public nature of blockchain and people's inherent right to security. As Web3 continues to become integrated with the existing payments infrastructure, they plan on creating tools for privacy and anonymity.
How does Houdini Swap work? Well, it anonymizes your crypto by swapping it first to Monero on Exchange A, sends your anonymous Monero from exchange A to Exchange B. It will then swap the Monero on Exchange B to your desired receiving currency and send receiving currency to your desired wallet, breaking all links between the sender and receiver.
Houdini Swap is a fully compliant platform for anonymity:
Never holds custody of user funds.
Is not a market maker nor has liquidity pools.
Never accepts payments from users.
Never utilizes a mixing wallet.
And never requires user accounts.
POOF token can be staked to earn APY. Alternatively, you can share your custom URL or Account ID to earn commissions on other people's swaps. The total supply is 100,000,000 POOF. Houdini Swap seems to be a very curious project that has already gained traction and can be useful as the regulations on crypto tighten.
Bonk (BONK)
The next new up and coming crypto on our list is Bonk. Most of the meme coins exist on the Ethereum network. Bonk Coin (BONK) is a new project that claims to be 'the first Solana dog coin for the people by the people.' As evident from this slogan, the token runs on the Solana network. BONK launched via airdrop in late 2022. The 100 trillion tokens were split up as follows:
5% to the team. These tokens were later burned to help with price declines. It was worth over $10 million at the time.
5% to marketing.
5% to initial liquidity.
15% to BonkDAO.
20% to early contributors.
20% to 40 Solana NFT collections.
15% to early OpenBook traders.
10% to Solana artists and collectors.
5% to Solana developers.
All in all, about 50% of the tokens from the airdrop were distributed to the Solana community. BONK is used for two main purposes: price speculation and payments. Since the airdrop, the price has been volatile, as you would expect for a small altcoin. Many are buying and selling the token in hopes of making a profit. Others use the token as a form of payment. It has been integrated into existing projects on the Solana chain.
For example, Duel Casino allows you to make bets on popular casino games with BONK. Another example is Aurory, which allows users to play games against other players and earn BONK for winning. Overall, BONK does not sport the same use cases as other large tokens, but it has its niche in the dog-themed meme coin space. Overall, BONK Token may be one of the newest projects with a vision of a funny meme coin.
Tamadoge (TAMA)
Tamadoge is yet another meme coin that is more well-known than Bonk. We investigated TAMA crypto price in the beginning of February. In short, Tamadoge (TAMA) is a cryptocurrency that is based on the popular Dogecoin (DOGE) and the Tamagotchi virtual pet toy. The Tamagotchi was first released in Japan in 1996 and quickly gathered popularity all over the world. The Tamadoge (TAMA) coin adds up the nostalgia and fun of the Tamagotchi with the decentralized and secure nature of blockchain technology.
Tamadoge (TAMA) was first introduced in 2021, and has quickly gained a dedicated community of users and enthusiasts. The coin can be used to purchase virtual Tamagotchi pets, in-game items and other online assets. The Tamadoge (TAMA) blockchain is based on the Ethereum network and uses smart contracts to facilitate transactions.
One of the unique features of Tamadoge is the Tamagotchi breeding system, which allows users to breed their own virtual pets and earn Tamadoge coins in the fun process. It is based on blockchain technology, which ensures that the virtual pets are unique and cannot be duplicated.
TechTrees (TTC)
Another one of up and coming coins that are concerned about the environment is TechTrees (TTC). The idea of TechTrees Coin was officially proposed by S. Gupta in response to Elon Musk's vision for low carbon emissions and sustainable development, a vision that he stated on Twitter.

TechTress aims to create a caring and sustainable world and to reduce carbon emissions by planting trees using Web 3.0 technology. TTC aims to plant trees in the real world to reduce carbon emissions. The project works on a carbon footprint calculator in the ecosystem which tracks the carbon footprint of the users. To neutralize their carbon footprint, users can plant the trees in the project's game, and real people will plant them in the real world.
TechTrees Coin is a utility-centric token with a focus on diversity across many areas of the decentralized space – from GameFi, NFTs, to the Metaverse. Some examples include governance mechanisms that will enable users to have a say in the project decisions; a cross-chain NFT Marketplace where you can buy, sell, mint, and showcase your NFTs; and a fully-fledged DEX with yield farming – all of which will be connected to the $TTC token.
TTC is launched on the BNB Chain (BSC) because it is a smart contract-enabled high throughput blockchain that boasts low transaction fees while maintaining a secure, fast, and scalable network at the same time. The project that boasts the native TTC coin seems to be another fascinating example of the top up and coming cryptos.
Soulbound Tokens
Another project that we keep an eye on is Soulbound Tokens by Vitalik Buterin. Soulbound Tokens are non-fungible tokens (NFTs) that live on the blockchain. Every NFT has its own identification code and metadata, meaning that every NFT is unique and the data it contains cannot be falsified. Regular NFTs can be sold or given away for free. In other words, they aren't tied to one specific person or organization.
Soulbound tokens are just permanent, non-transferable NFTs, meaning that they can't be given away or taken from your private blockchain wallet. The concept behind Soulbound Tokens seemingly comes from the game World of Warcraft (WoW) – which also inspired Buterin, who derived the name for his beloved Ethereum blockchain from the franchise. In WoW, 'soulbound' is a property of an item that prevents it from being traded or mailed to another character. With this in mind, it's easy to see where both the name and idea for SBTs come from.
Currently, the potential applications for SBTs seem unlimited. Proof education could quickly emerge as one of the most prominent use cases for SBTs. Businesses could take a peek into someone's Soul Wallet to verify the graduating status of an applicant, or their various certifications. With all these great use cases, SBTs may become a new identity identificator. At the moment, the Soulbound Project still seems to be in development.
Conclusion
While many crypto projects seem to be in the development phase, it's clear that they have already attracted a number of crypto enthusiasts and investors. We'll continue to surf the market for new and interesting cryptocurrencies. Meanwhile, make sure to read our article on the best new crypto coins of 2022 to learn even more about potentially profitable crypto startups.
---
If you are looking to buy crypto safely, you can always use the user-friendly and non-custodial StealthEX crypto exchange platform. You can purchase crypto privately and without the need to sign up for the service. Our crypto collection has more than 700 different coins and you can do wallet-to-wallet transfers instantly and problem-free.
Just go to StealthEX and follow these easy steps:
Choose the pair and the amount you want to exchange. For instance, BTC to ETH.
Press the "Start exchange" button.
Provide the recipient address to transfer your crypto to.
Process the transaction.
Receive your crypto coins.

In addition to our list of the up-and-coming crypto coins don't forget to read our overview on crypto predictions for 2023.
Make sure to follow us on Medium, Twitter, Telegram, YouTube, and Publish0x to stay updated about the latest news on StealthEX.io and the rest of the crypto world.
Don't forget to do your own research before buying any crypto. The views and opinions expressed in this article are solely those of the author.
AKITA
crypto news
Soulbound Tokens
Tamadoge
Vitalik Buterin
Recent Articles on Cryptocurrency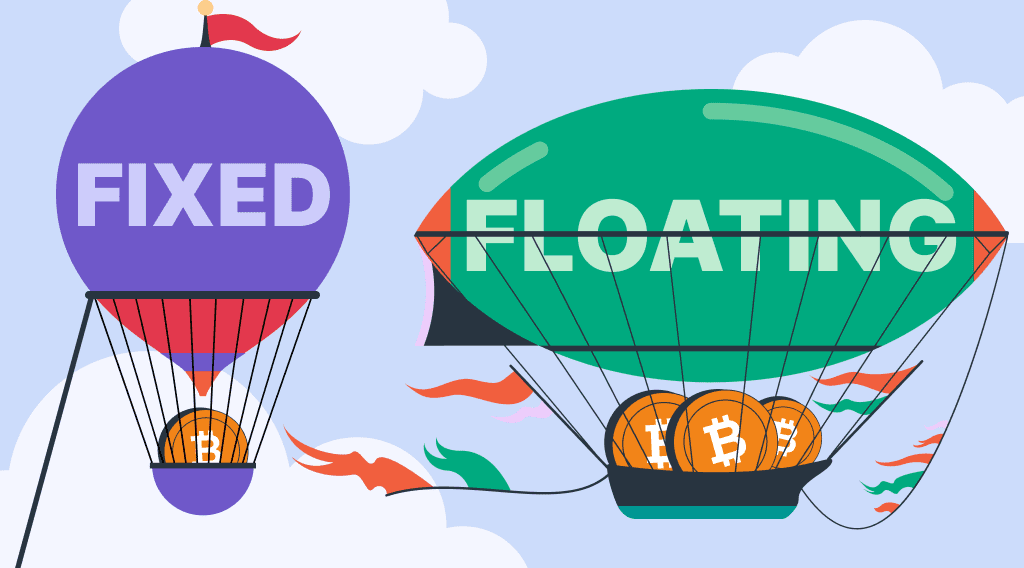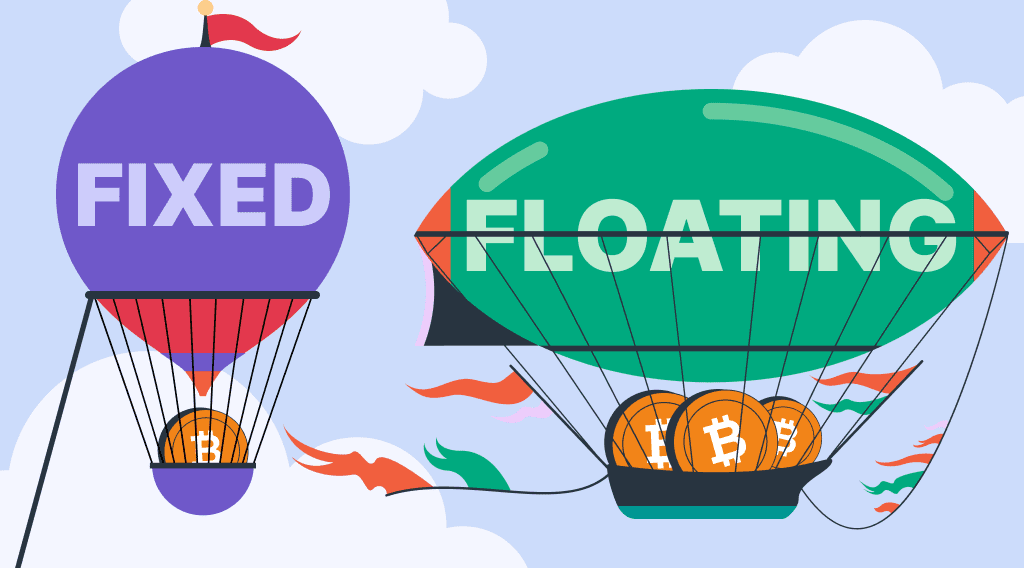 March 24, 2023
Our News
Fixed Exchange Rates on StealthEX — Get Exactly What You Want
Crypto is unstable, exchange rate fluctuations happen quite often — get what you want with exchanges at a fixed rate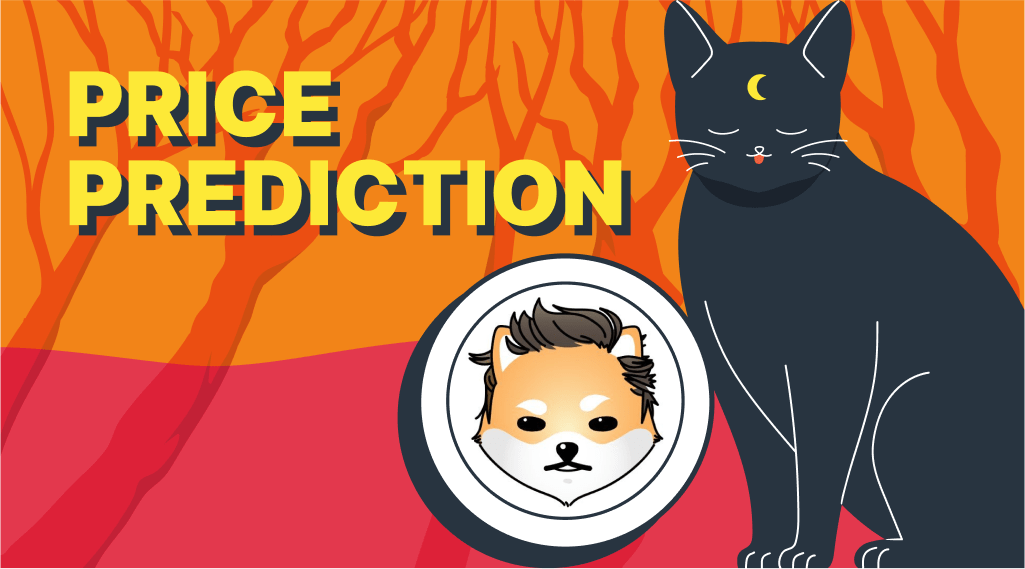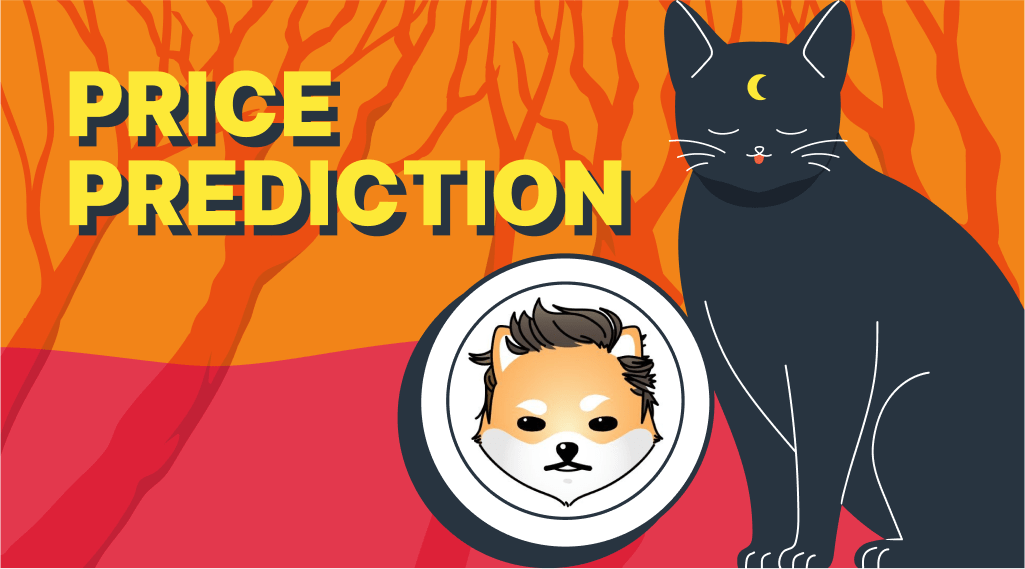 March 23, 2023
Price Prediction
Dogelon Mars Price Prediction, News, and ELON Coin Analysis
Is ELON coin a good investment? Dogelon Mars price prediction 2030 shows that ELON price may rise by 20,000 percent