Cosmos Price Prediction: Future Growth of ATOM Crypto
April 27, 2023
Price Prediction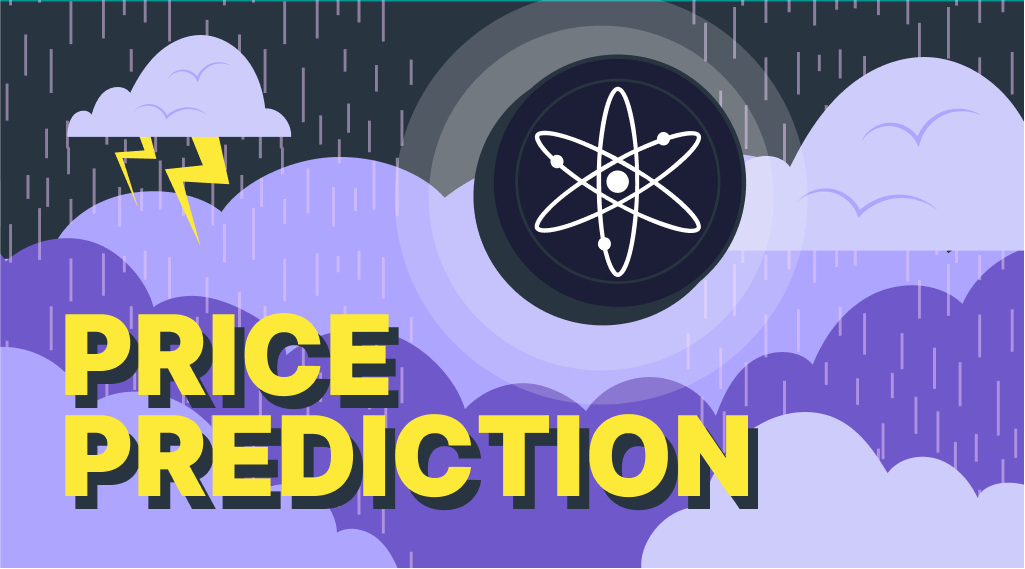 One of the most prominent crypto-decentralized networks of independent blockchains is Cosmos. Established in 2016, the company is headquartered in Zug, Switzerland, and was founded by Ethan Buchman and Jae Kwon. Cosmos consists of different independent blockchains referred to as zones. Zones are linked to each other by Cosmos Network Hubs, and the digital ledgers enable token swapping between zones. The network's independent parallel blockchains are powered by BFT consensus algorithms like Tendermint consensus, and the Cosmos network uses ATOM as its native cryptocurrency. Read more about Cosmos price prediction in the new StealthEX article.
| | | |
| --- | --- | --- |
| Current Cosmos Price | ATOM Coin Prediction 2025 | ATOM Coin Price Prediction 2030 |
| $11.46 | $71.13 | $253.13 |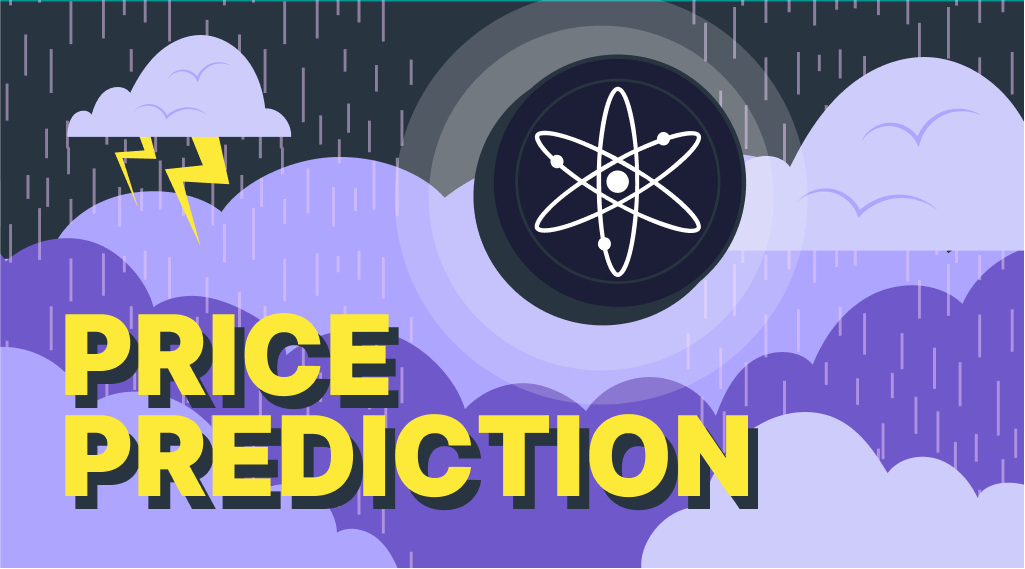 Cosmos Price Prediction
ATOM Price Prediction — Telegaon
Telegaon experts believe ATOM crypto may reach extreme all-time highs. According to this price prediction website, in 2025, Cosmos's maximum price will significantly rise to reach $71.13 (+530%). By the year 2027, ATOM coin price will rise even further and reach $145.17 (+1,185%), and that'll be its maximum price that year. In 2030, Cosmos coin price might go as high as $253.13 (+2,142%). This prediction for the Cosmos coin seems quite optimistic.
Cosmos Crypto Price Prediction — DigitalCoinPrice
DigitalCoinPrice are also positive that the future of ATOM crypto is going to be bright, however, their analysts believe that the cryptocurrency will reach a higher price level much later. ATOM's earning potential is +117% in one year and +354% in five years. Based on the experts' forecasts, in 2028, ATOM crypto might climb up to $61.04 (+440%) per coin at its highest point, while its average price will fluctuate around $56.34 (+399%). In 2032, ATOM crypto price may reach a maximum of $219.52 (+1,844%), a new all-time high for ATOM coin.
Cosmos Price Prediction — PricePrediction
According to the forecasts provided by PricePrediction, their experts believe that ATOM coin may be a good investment. The website provides approximate future price levels of this cryptocurrency. According to their calculations, in 2025 the highest ATOM crypto price will reach $36.17 (+220%) per coin, while in 2030, its value may go as high as $217.54 (+1,826%) per coin. Experts also believe that in 2032, ATOM coin price might reach a new all-time high at $437.66 (+3,776%).
When it comes to long-term forecasts, Telegaon provides us with some estimates for Cosmos coin. Though the crypto market is highly volatile, the website's experts believe that by 2040, ATOM's price will reach $526.45 (+4,562%), which will be a new record level for any cryptocurrency. In 2050, the maximum coin's price may rise even higher and skyrocket to $1,365.81 (+11,997%). It sure is possible that Cosmos will reach $1,000, but at least after 2030.
Cosmos (ATOM) Coin Price Chart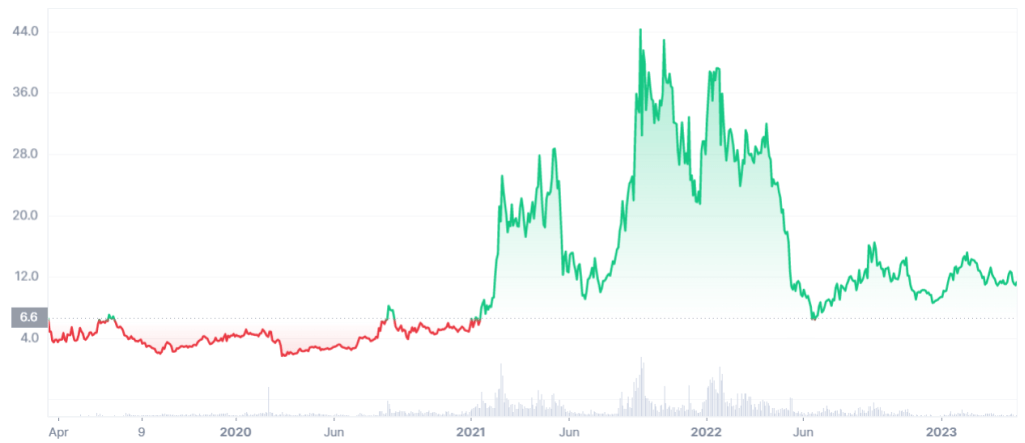 | | |
| --- | --- |
| Current Price | $11.46 |
| Market Cap | $3,272,590,204 |
| Volume (24h) | $215,090,865 |
| Market Rank | #20 |
| Circulating Supply | 286,370,297 ATOM |
| 7 Day High / Low | $11.50 / $10.32 |
| All-Time High | $44.70 Sep 20, 2021 |
Source: CoinMarketCap, 27 April 2023
ATOM USDT Price Technical Analysis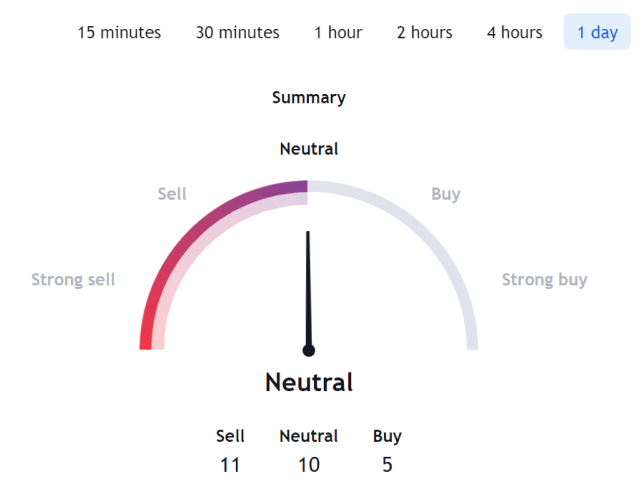 Source: Tradingview, Data was taken on April 27
Now that we've seen what the future may have in store for the Cosmos Network, let's find out a bit more about the project to try and determine if the cryptocurrency will grow in the next few years.
Unifying the Blockchain Universe: The Cosmos Network
By the time the Cosmos Network was developed, the blockchains were operating in silos, unable to connect with one another, and unable to process large transactions at once. By suggesting a system with two classes of blockchains, Hubs and Zones, Cosmos sought to address these issues. Regular heterogeneous blockchains known as Zones are connected via Hubs.
Tendermint, Inter-blockchain Communications Protocol (IBC), and Cosmos SDK are the three cornerstones that Cosmos has in place to make the idea of interoperability and customization happen.
A Zone is only necessary to establish an IBC connection with a Hub and to communicate with other Zones linked to that Hub by that Hub. As opposed to needing to connect with every Zone, Zones only need to create a small number of connections with a small number of Hubs. Because a Zone only needs to trust the Hub and the origin Zone when it receives a token from a Hub, this mechanism precludes Zones from engaging in double spending.
A consistent flow of block commits from every zone connected to the Hub allows the Hub to maintain and track the status of each Zone. Likewise, each Zone keeps tabs on the Hub's state, but the Zones themselves only stay in the loop with one another through the Hub. Information packets are then transmitted from one Zone to another via the IBC protocol, with Merkle-proofs being published to demonstrate that the data was transferred and received. Blockchains are composed of three layers, Application, Consensus, and Networking:
Application is responsible for updating the state given a set of transactions, i.e. processing transactions.
Networking is responsible for the propagation of transactions and consensus-related messages.
Consensus enables nodes to agree on the current state of the system.
Interchain Security enables Cosmos chains to effectively lease a set of security services to one another, allowing new chains to bootstrap their ecosystems, while enjoying solid security features right from the start. To help developers learn more about the Cosmos ecosystem, its creators put up the Interchain Developer Academy where anyone can learn the core aspects behind Interchain Stack.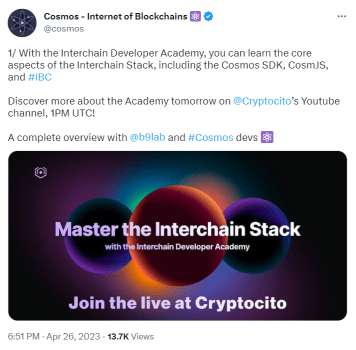 Exploring Staking Rewards & DeFi Growth in Cosmos
Staking is the process of locking up ATOM, the network's native coin, to provide economic security for a public blockchain. With ATOM, any crypto user has the superpower to contribute to the security and governance of the Cosmos Hub. By selecting one or more validators of the Cosmos Hub, one can easily start earning crypto with APYs up to 22% even when staking smaller amounts of ATOM. In general, ATOM staking APR ranges from 0% to 30% depending on the amount of ATOM staked, and is currently over 16% which is quite significant. Additionally, staking ATOM grants the right to vote on proposals and make decisions on the future of the network.
In order to promote DeFi growth in Cosmos, the network is currently working on Liquid Staking. It is a key factor as it enables users to stake to secure the network and still earn the high staking reward, while still using their staked assets to participate in DeFi, bringing their liquidity to various protocols on Cosmos ecosystems and allowing for more DeFi activities such as lending, liquidity provision, etc to be possible. This is where liquid staking providers (LSP) come in to solve this inefficiency in DeFi by giving users a liquid token in exchange for their staked token. This is known as a Liquid Staked Derivative (LSD) as it derives its value from the underlying staked token.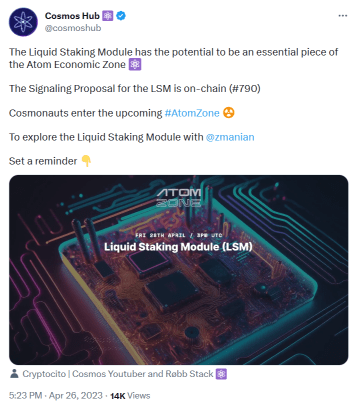 A Cosmos Liquid Staking Module was created so users can migrate to the liquid-staked version of tokens without going through the long unstaking period which can take 2-4 weeks, and keeping networks secure during the entire transition. All in all, the Liquid Staking Module equips the Cosmos Hub to thrive in a world with increasing demand for liquid staked ATOM. ATOM is bound to develop even further…
---
Buy ATOM (Cosmos) via StealthEX
StealthEX is here to help you buy Cosmos coin in case you made up your mind. You can do this privately and without the need to sign up for the service. Our crypto collection has more than 700 different coins and you can do wallet-to-wallet transfers instantly and problem-free.
Just go to StealthEX and follow these easy steps:
Choose the pair and the amount you want to exchange. For instance, BTC to ATOM.
Press the "Start exchange" button.
Provide the recipient address to transfer your crypto to.
Process the transaction.
Receive your crypto coins.
Follow us on Medium, Twitter, Telegram, YouTube, and Publish0x to stay updated about the latest news on StealthEX.io and the rest of the crypto world.
Don't forget to do your own research before buying any crypto. The views and opinions expressed in this article are solely those of the author.
ATOM
Cosmos
Cosmos ATOM
crypto price prediction
price analysis
Recent Articles on Cryptocurrency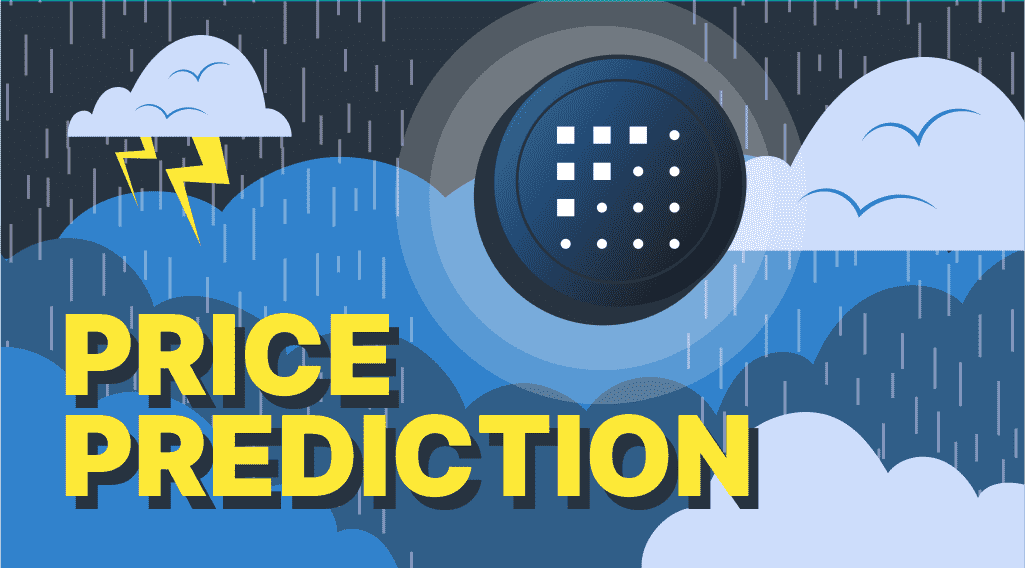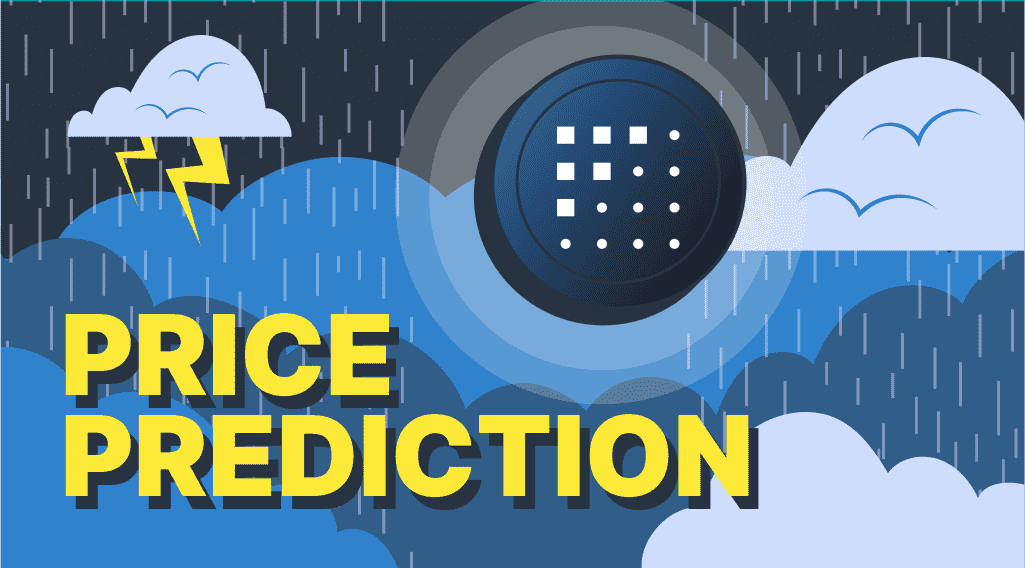 June 1, 2023
Price Prediction
Fetch.ai Price Prediction: Unveiling Future Trends of FET Crypto
Uncover Fetch.ai Price Prediction, empowering you to anticipate market trends and make decisions about its future.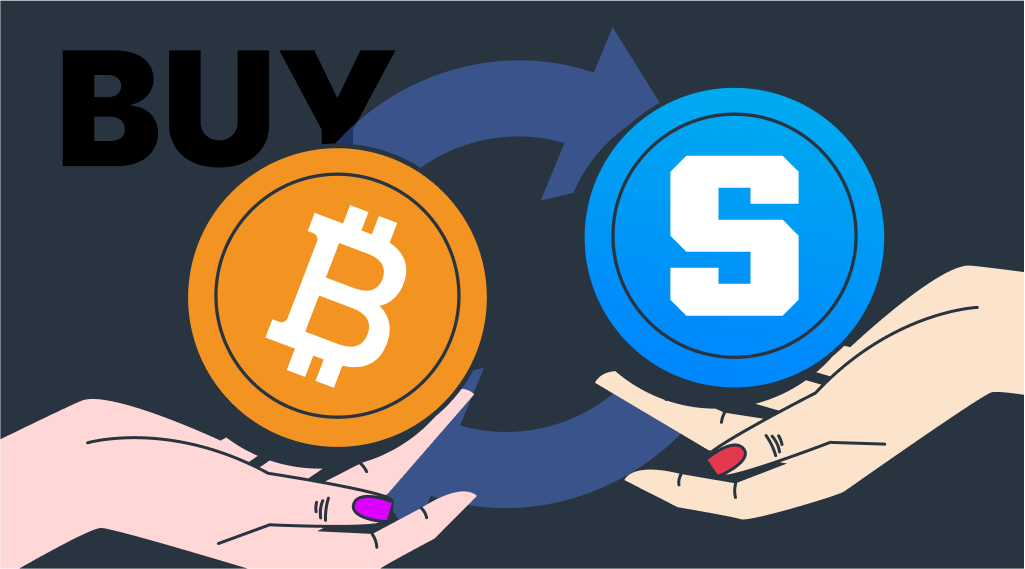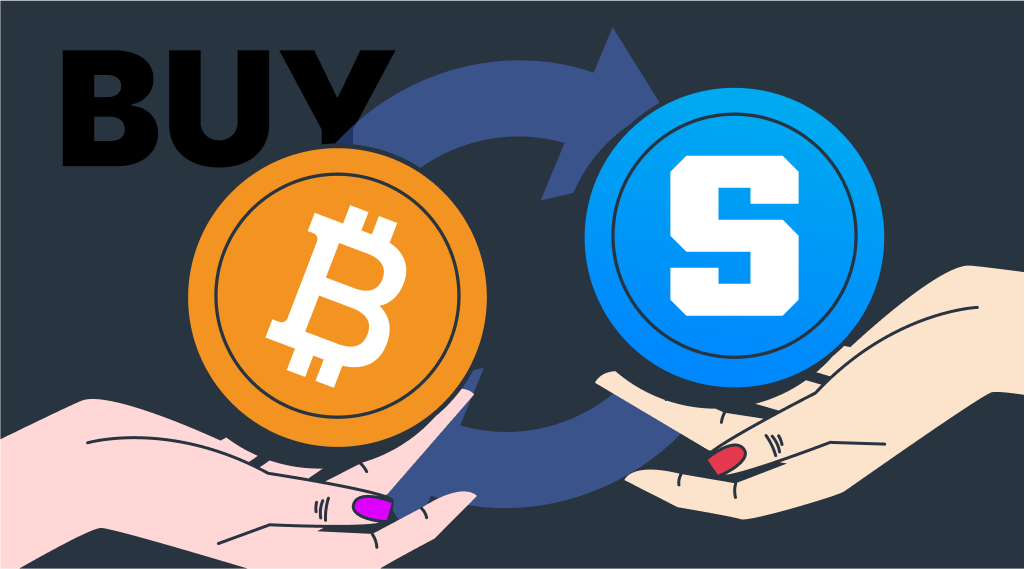 May 31, 2023
How to Buy
Your Ultimate Guide to Buy Sandbox Crypto and Join the Metaverse
Discover how to buy Sandbox Crypto and step into the exciting world of metaverses: it's easy with our guide!