Gala Coin Price Prediction 2030: Can GALA Crypto Reach $100?
December 1, 2022
Price Prediction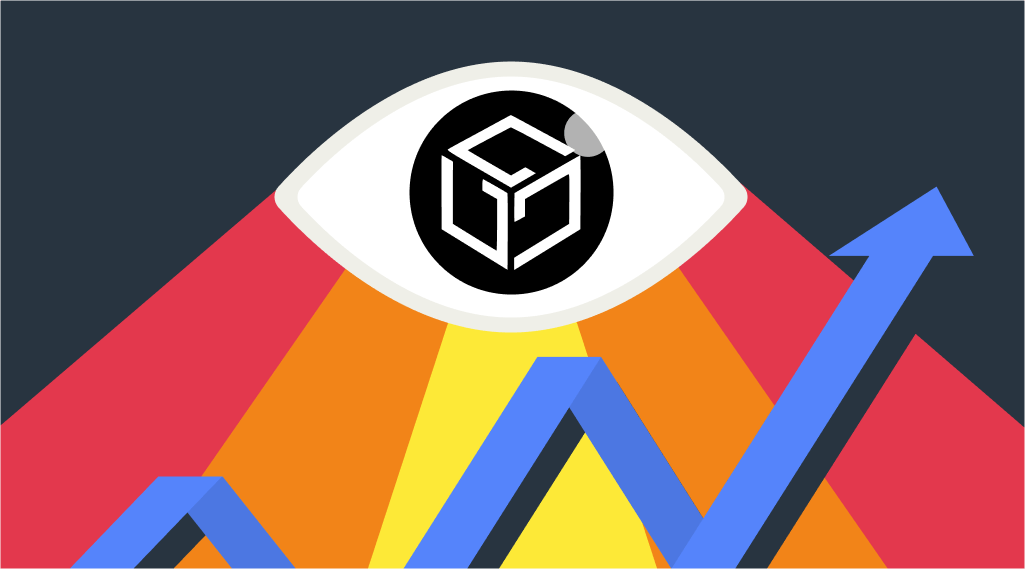 One of the leading use cases for blockchain is gaming, and there are a number of crypto projects that try to develop just within the entertainment industry. One of them is a gaming platform called Gala. Gala is focused on creating its proprietary blockchain GalaChain, building partnerships, and acquiring popular gaming companies. GalaChain was created to significantly cut network costs and provide higher scalability than Ethereum. Read more about GALA coin price prediction in the new StealthEX article.
Gala Games' native token is GALA, an ERC-20 token used for in-game purchases and as a medium of exchange between participants interacting within the Gala Games ecosystem. Through decentralization, players on the platform not only own their in-games items, but they have a voice in how the Gala Games roadmap develops.
| | | |
| --- | --- | --- |
| Current GALA crypto price | GALA price prediction 2023 | GALA coin price prediction 2025 |
| $0.0255 | $0.08 | $0.116 |
GALA Coin Price Prediction
TechNewsLeader GALA Price Prediction
TechNewsLeader experts think that GALA crypto is going to rise in price in the next nine years, and by the year 2031, GALA will be traded at around $1.21 (+4,643%) a coin, and that's just its minimum price this year. At its highest GALA coin is estimated to reach $1.42 (+5,466%). The website claims that the rise will not be impressive at first. In 2025, the coin's price will rise only to $0.14 (+448%) at its highest. Additionally, TechNewsLeader claims that in 2029, GALA coins will cost $0.64 (+2,408%) at their peak.
PricePrediction.net GALA Coin Price Prediction 2030
PricePrediction.net analytics are way more skeptical towards the asset. They believe that GALA's earning potential is +56% in one year and +566% in five years. According to their forecasts, the estimated average GALA price at the end of 2030 will be around $0.54 (+2,016%). At the end of 2031, the maximum GALA crypto price may reach $0.89 (+3,388%).
DigitalCoinPrice GALA Crypto Price Prediction 2025
DigitalCoinPrice are the least optimistic in their predictions. The website's experts believe that in 2025, the maximum GALA crypto price can only reach $0.12 per coin (+370%), while in 2030, it will reach a higher price level with a maximum of $0.5 (+1,860%).
Long-term forecasts for GALA crypto price vary. It's difficult to predict the price of such a volatile asset in a long-term perspective, however, Telegaon experts gave a very optimistic forecast for Gala. According to their predictions, in 2040, the crypto market may expect an average price of $57.23 (+224,243%) per GALA coin, which, if true, may be one of the most impressive results in the crypto industry. The website experts also believe that in 2050, the minimum price per GALA coin can be around $123.54 (+484,180%), which is twice as much as in 2040.
GALA Crypto Price Chart
| | |
| --- | --- |
| Current Price | $0.0255 |
| Market Cap | $178,085,169 |
| Volume (24h) | $95,442,774 |
| Market Rank | #132 |
| Circulating Supply | 6,977,205,436 GALA |
| Total Supply | 35,240,112,493 GALA |
| 7 Day High / Low | $0.02757 / $0.02404 |
| All-Time High | $0.8367 Nov 26, 2021 |
Source: CoinMarketCap, 1 December 2022
GALA Coin Price Technical Analysis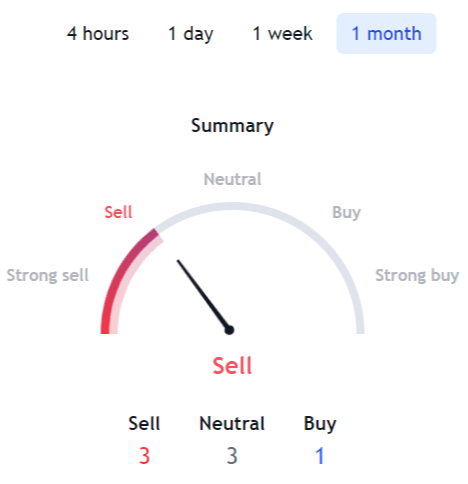 Source: Tradingview, Data was taken on December 1, 2022.
Keep reading StealthEX's article to learn more about Gala project itself and GALA coin. 
What Is GALA Coin?
Blockchain gaming platform Gala Games was launched in 2020 by founders Eric Schiermeyer and Michael McCarthy to create a gaming environment that gives its players complete ownership and control over their in-game assets. Eric Shimayer is the former CTO of the MySpace team and co-founder of the publicly traded gaming company called Zynga. Mike is the renowned creator of Farmville, a popular Facebook game.
Gala Games prioritized decentralization from the get-go, leading the company to reject an early distribution, such as an initial coin offering (ICO) or presale, in order to allow for an organic release of the tokens via its node network. For this to happen, Gala's initial plan of action was to expand the gaming network by selling 'Founder's Nodes,' which form the basis of Gala Games's ecosystem.
Gala also keeps developing GalaPLAY. GalaPLAY is a comprehensive Play-2-Earn ecosystem project consisting of multiple games in the pipeline. There are multiple genres of games to be released, including Farming, Sims-like, First Person Shooter, Real-Time Strategy, Tower Defence, Survival Horror & Role Playing.
At the moment, Gala is focused on creating its proprietary blockchain GalaChain, building partnerships, and acquiring popular gaming companies. GalaChain was created to significantly cut network costs and provide higher scalability than Ethereum. Gala has also made progress in developing ties with companies like Frank Miller, Under Armour, and AMC's The Walking Dead, with many more on the way. Gala Games intends to upend the free-to-play model popularized by Fortnite, in which players rented in-game goods from the developer.
Gala Nodes
A distributed network of computers operates Gala Games, rather than a centralized server controlled by a single entity. These participants, referred to as nodes, offer computational resources to the Gala Games' decentralized gaming network in exchange for rewards. Operators of a Founder's Node work to secure the platform from fraudulent or malicious behavior, validate transactions and generate GALA assets. Node operators are able to vote on community proposals and help guide ecosystem development. A Gala Node license can be purchased with the GALA token and is required to operate a Gala Node.
Gala Games
Gala Games offers a variety of games which continue to attract millions of players to the platform. Popular games include:
Town Star. The first game Gala Games introduced. Players compete to assemble the essential components of a functioning town, such as water points, crops and storage facilities. Winners get a share of the weekly prize pool. 
Mirandus. A fantasy role-playing video game where players fight monsters, develop lands and earn rewards for their in-game achievements.
Spider Tanks. A multiplayer online battle arena game where players fight within a range of maps using various armaments. 
Fortitude. A player-versus-player (PvP) tower defense game where players apply various strategies to attack other players' villages and defend their own. 
Echoes of Empire. A sci-fi strategy game where players fight over scarce resources distributed throughout the universe.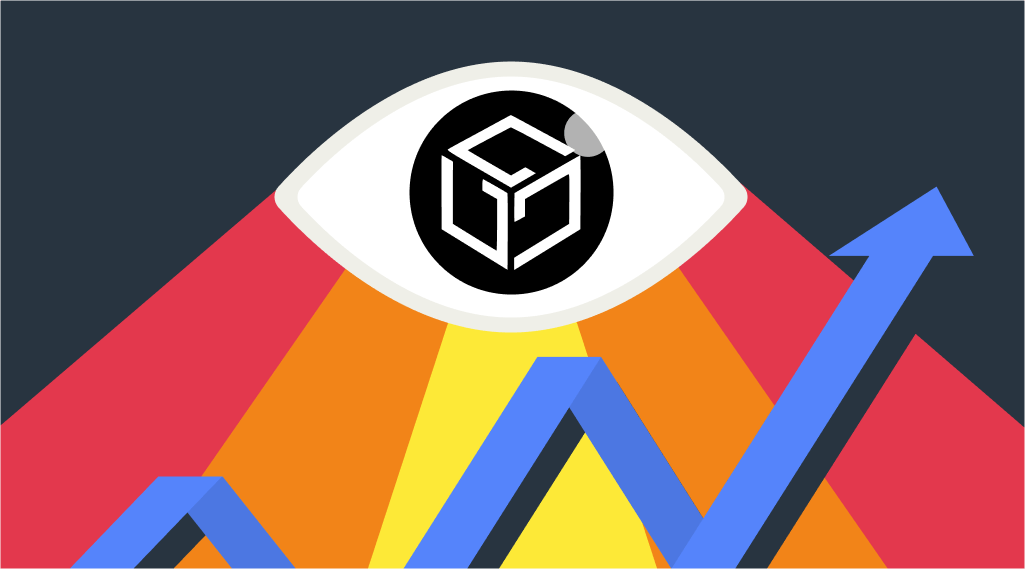 GALA Crypto: Future Plans
Today, Gala's road map includes the following plans:
Releasing games in different genres. 
Revenue sharing among holders from the sales of gaming NFTs and other revenue streams derived from GalaPLAY games. 
Game Developers Fund to grow indie game developers for the GalaPLAY ecosystem. 
Game Award events and eSports events.
In addition, developers use Gala's blockchain technology to design better and more lucrative titles. The network hopes to accommodate the most recent and immersive metaverse opportunities to create more enjoyable blockchain-powered games.
Gala Token: More to Come
Gala aims to give players a cut of the billions of dollars produced by gaming platforms. The supporters, specifically those who run network nodes, are paid GALA tokens in exchange for their work in powering the Gala ecosystem and peer-to-peer transactions. Meanwhile, players may leave the gaming environment and swap their things for other popular cryptocurrencies on several decentralized exchanges (DEXs).
Gala Games' native token is GALA, an ERC-20 token used for in-game purchases and as a medium of exchange between participants interacting within the Gala Games ecosystem. The total supply of GALA token is 1 quadrillion, and its initial market capitalization was only around $2,500. 8% of the tokens went to Buy Tax, 18% to Sell Tax, while 2% was poured into the liquidity pool and 12% went into GalaPLAY game development and marketing.
As the gaming industry keeps developing, Gala and its native token may find a way into the future of entertainment. In this case, GALA coin price will rise, and more and more players will flock to the Gala platform. GALA may prove to be a profitable investment, however, as any digital asset it carries its own risks.
Where to Buy GALA Crypto?
StealthEX is here to help you buy GALA crypto. You can do this privately and without the need to sign up for the service. Our crypto collection has more than 600 different coins and you can do wallet-to-wallet transfers instantly and problem-free.
How to Buy GALA Coin?
Just go to StealthEX and follow these easy steps:
Choose the pair and the amount you want to exchange. For instance, BTC to GALA.
Press the "Start exchange" button.
Provide the recipient address to transfer your crypto to.
Process the transaction.
Receive your crypto coins.

Follow us on Medium, Twitter, Telegram, YouTube, and Publish0x to stay updated about the latest news on StealthEX.io and the rest of the crypto world.
Don't forget to do your own research before buying any crypto. The views and opinions expressed in this article are GALAely those of the author.
crypto price prediction
GALA
Gala coin
price analysis
price prediction
Recent Articles on Cryptocurrency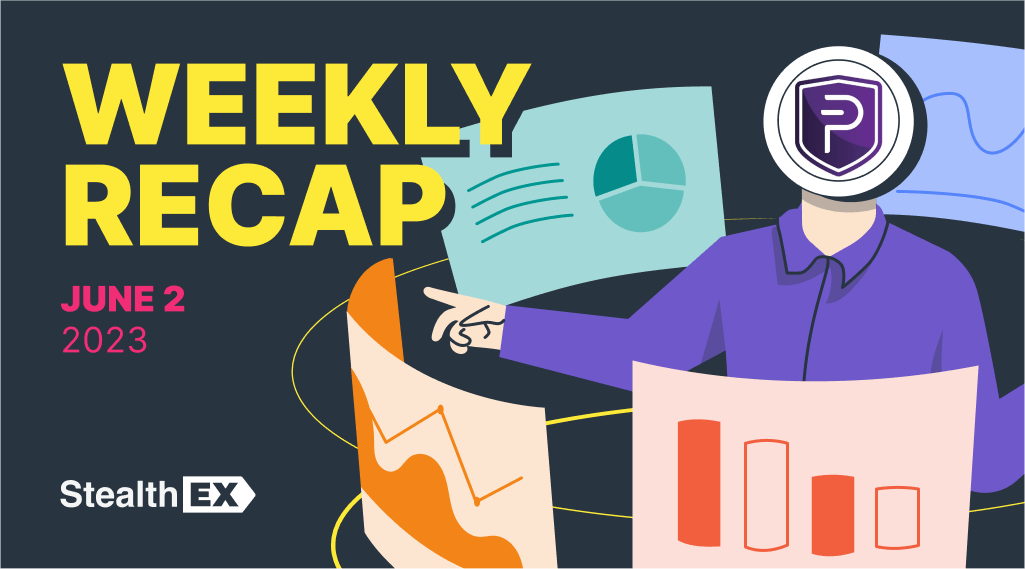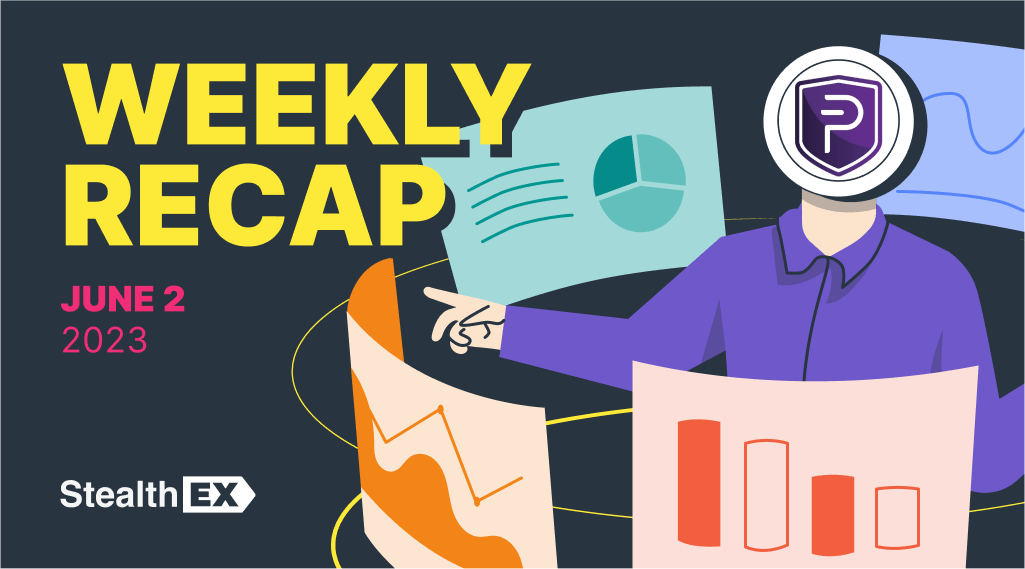 Review of the Crypto Market: June 2, 2023
Weekly Crypto Market analysis with major trends, Ethereum & Bitcoin performance, and impactful news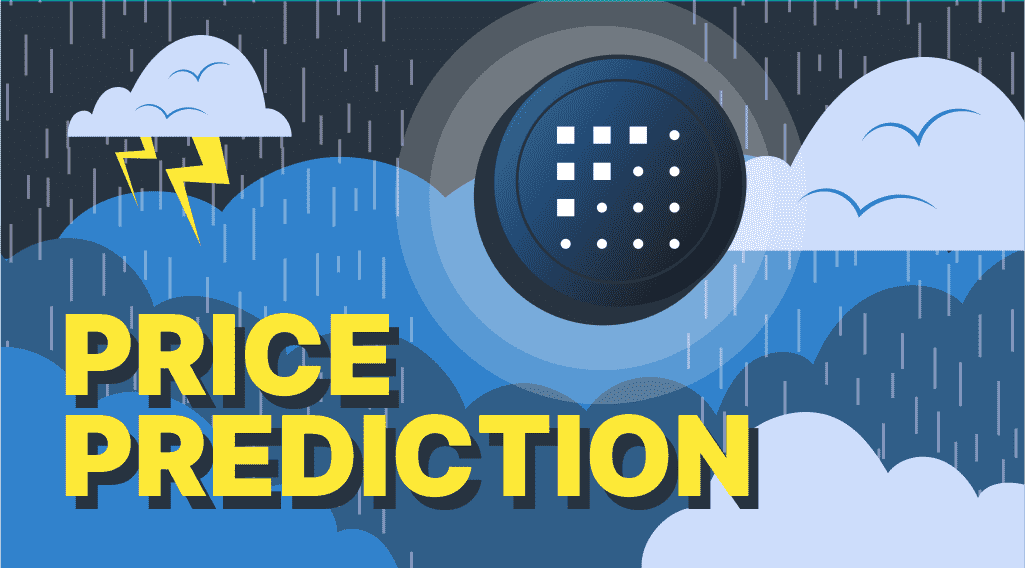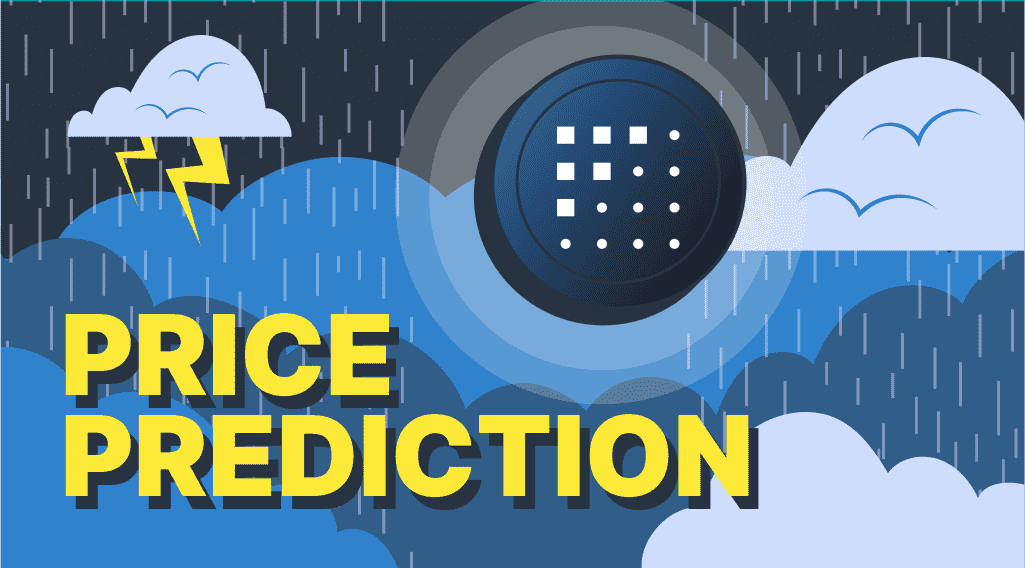 June 1, 2023
Price Prediction
Fetch.ai Price Prediction: Unveiling Future Trends of FET Crypto
Uncover Fetch.ai Price Prediction, empowering you to anticipate market trends and make decisions about its future.