Is Ethereum a Good Investment? Check it Out!
May 7, 2021
Investment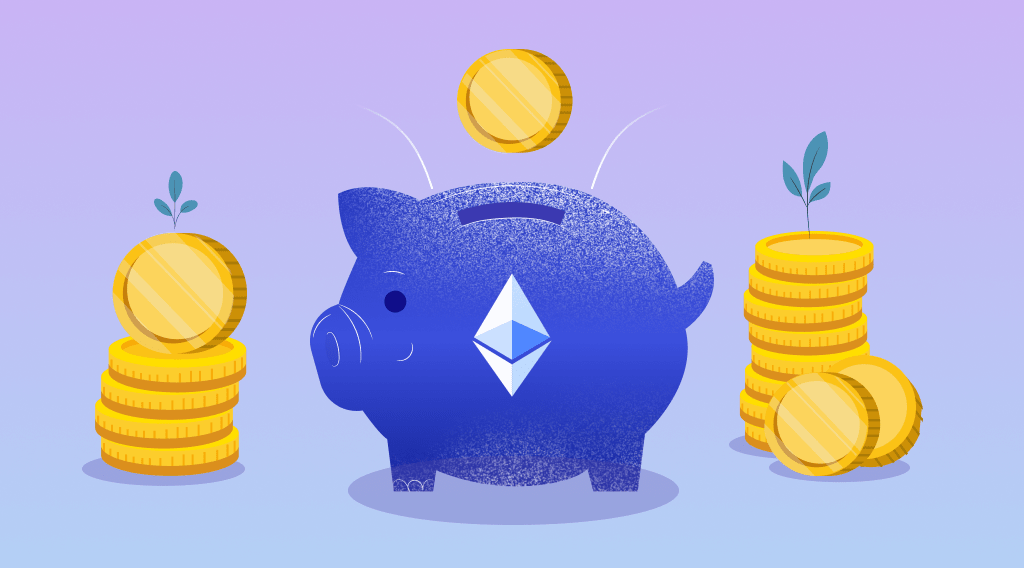 If you are looking for information on how to invest in Ethereum, then you have come to the right place. This article will also tell you what Ethereum is, Ethereum price prediction and where to buy Ethereum coin, by the way, the best choice is StealthEX. So, keep reading to find out is Ethereum a good investment.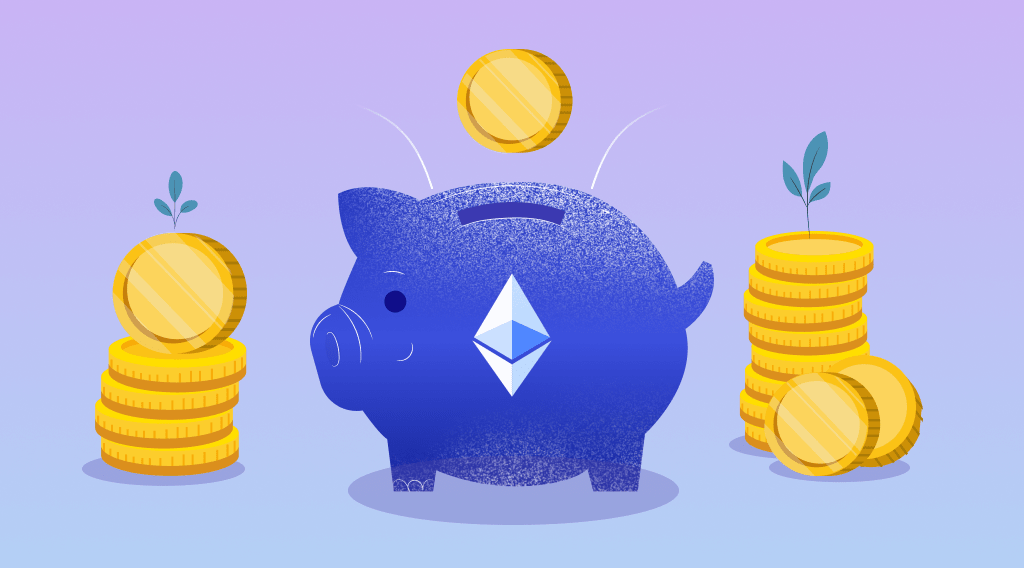 What Is Ethereum?
Ethereum (ETH) is a platform for creating dApps on a blockchain. It has a variety of uses in many areas. But the main thing that makes this project on demand is its usability as a cryptocurrency, smart contracts and the possibility of conducting ICOs.
A Beginners Guide to Ethereum
The functionality of the Ethereum network allows:
Run smart contracts of increased complexity to manage supply chains.
Create applications of any type (games, utility programs, etc.).
Digitize physical assets (oil, gold, precious stones, industrial goods).
Manage customer identification and document authentication services.
Organize decentralized trading platforms.
Besides, there are many ICOs based on the Ethereum platform, for which a single standard of issued tokens called ERC-20 was developed.
The DAO organization was launched on this platform to make better use of crowdfunding. The DAO does not have any specific legal representative, it is a collective ownership and management fund whose rules are formalized by the smart contract and are executed automatically.
Any investor can buy DAO tokens for ETH, get a share in the blockchain project, and the right to participate in the management of collective finance. The mission of the organization is to unite like-minded people on one global platform with a single fund and jointly create viable projects that help develop technology in different areas of life.
What Is ETH Coin?
Ether is the Ethereum cryptocurrency. It's second in volume after Bitcoin but different in structure because it supports the ability to implement code of any algorithmic complexity. It was a revolutionary step in the development of distributed ledger technology.
The year 2014. Ethereum was announced at the North American Bitcoin Conference in Miami in January. Ethereum gained the trust of the public quickly, and a non-profit organization, the Ethereum Foundation, was created to manage its development. The development was funded by an ICO launched in July.
In 2017. Since February, Ethereum has been actively evolving and increasing in value. In the fall, Ethereum protocols were once again updated, and a New Yorker purchased an apartment and made the world's first transaction using a smart contract.
The end of March 2021. Visa Payment System made its first transaction on the Ethereum blockchain. The company transferred USDC Stablecoin, pegged to the U.S. dollar exchange rate.
The Ethereum cryptocurrency standard (ERC-20) is an invention of Ethereum developers. Other tokens can be issued on this standard. At the same time, all coins of this standard can interact. Technically, every ERC-20 coin can be considered a smart contract. Such cryptocurrencies as Tether (USDT), Binance Coin (BNB), Chainlink (LINK), and ICON (ICX) are based on ERC-20.
ERC-20 derivatives became the ERC-721 standard, which was first used as part of the CryptoKitties game.
New tokens are created via mining. Since the beginning, the platform has used the PoW algorithm. But now developers are launching Ethereum 2.0 where PoS is used. It involves validators each committing to placing 32 ETH in a deposit contract. These tokens will then protect and manage Ethereum's parallel blockchain for testing the new consensus algorithm, to which all Ethereum will eventually switch.
Is Ethereum a Good Investment 2021?
Since the beginning of December 2020, the transaction to PoS has been going on. Thanks to this algorithm the project will be able:
Speed up the transaction process.
Increase the level of decentralization of the project.
Reduce energy consumption because resources are not wasted when using PoS.
These factors will make the coin more usable and increase its price by the end of the year. Yet, since a new algorithm will be improved in some years, professionals predict it can bring even more profit as a long-term investment.
Today, ETH price is constantly increasing, and its capitalization is over $401 billion. Not only simple users but also companies, such as Meitu, invest in this token. But is Ethereum a good investment 2021 for individuals? According to the Wallet Investor experts, its price will reach $3821.15.
The team is working on Ethereum 2.0 now. Thanks to it, the speed will increase, the risk of a 51% attack will be reduced, and the project will become more sustainable. As experts believe, the price will keep growing till the end of the year.
Ethereum Price Prediction 2025
It's a revolutionary cryptocurrency. Many experts have a positive Ethereum price prediction. They expect that the price will double up, and some believe it will increase in 3-4 times. At the moment, no blockchain project has come close to Ethereum in terms of functions and application.
The competition is growing, but the ETH team has every chance to keep this coin in 2nd place by capitalization for a long time. Yet, it depends on how the transaction to ETH2.0 will be conducted.
How To Invest in Ethereum?
If someone thinks "Should I invest in Ethereum?", he can select one of the following methods:
P2P platforms. They provide interaction for users wishing to exchange cryptocurrency for fiat money without intermediaries.
Payment systems. They allow users to pay for Internet purchases, spend funds from cards, exchange assets for each other, and withdraw to cards and external wallets.
Cryptocurrency wallets. They serve both to securely hold and manage digital assets.
Yet, the fastest and easiest way to buy ETH is to use exchanges. With this method, users can get crypto with no registration and with low commissions.
Where to Buy Ethereum?
StealthEX is one of the safest exchanges. Everyone can purchase tokens via fiat money (EUR, USD, RUB) using credit cards. It's also possible to exchange other coins for ETH. To get more profit, everyone can choose not only a floating but also a fixed exchange rate.
How Do I Buy ETH on StealthEX?
You can study a detailed article with an exchange guide, watch a tutorial video on our YouTube channel, or just go to StealthEX and follow these easy steps:
Choose the pair and the amount for your exchange. For example, BTC to ETH.
Press the "Start exchange" button.
Provide the recipient address to which the coins will be transferred.
Move your cryptocurrency for the exchange.
Receive your Ether coins!
Follow us on Medium, Twitter, Telegram, YouTube, and Reddit to get StealthEX.io updates and the latest news about the crypto world. For all requests message us via [email protected]
The views and opinions expressed here are solely those of the author. Every investment and trading move involves risk. You should conduct your own research when making a decision.
buy ethereum
ETH
Ethereum price prediction
investing
investment
Recent Articles on Cryptocurrency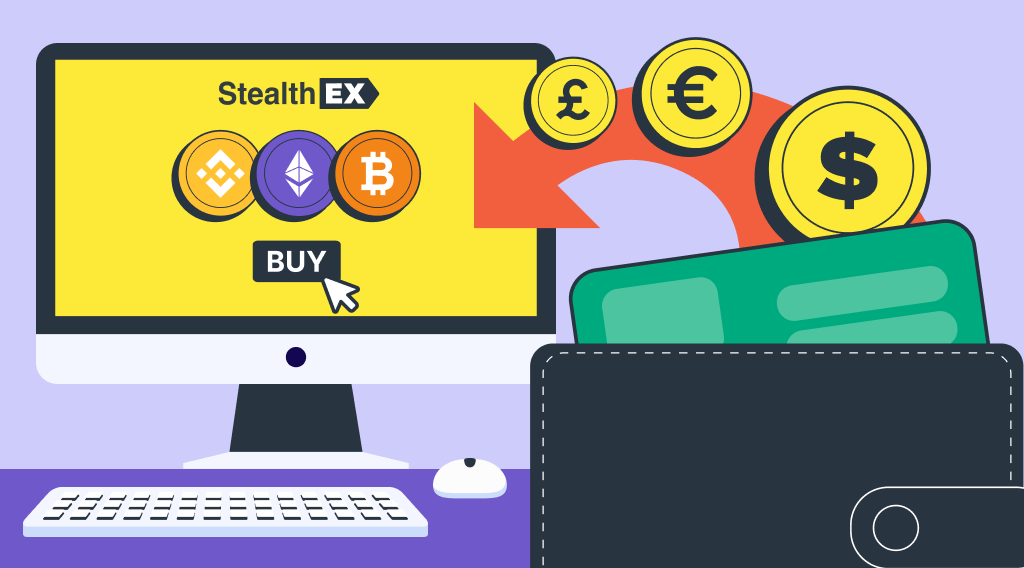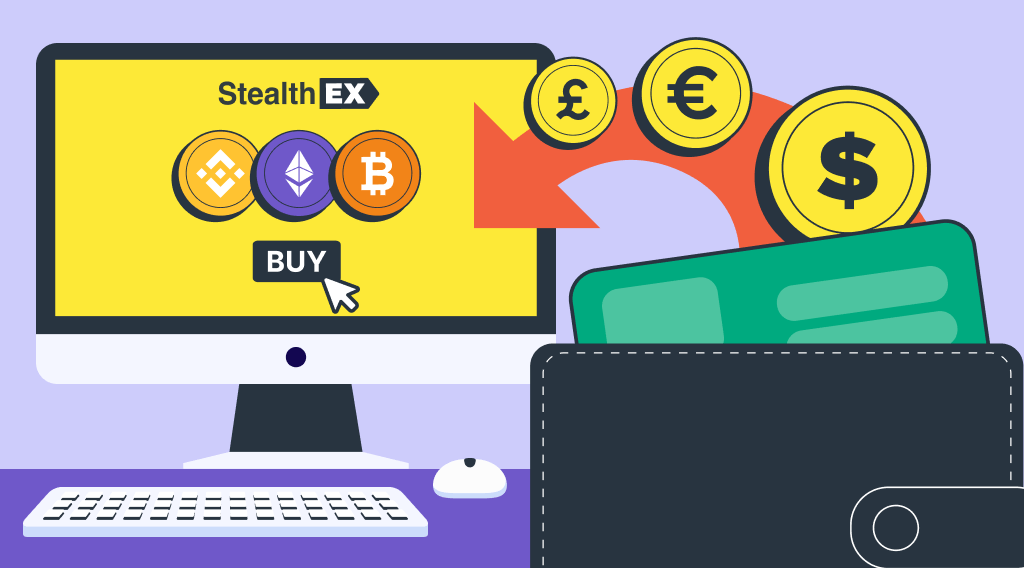 March 29, 2023
Our News
Buy Crypto with Credit Card: Fast & Easy on StealthEX
Buy crypto with a credit card on StealthEX: a secure, user-friendly platform for seamless and convenient transactions.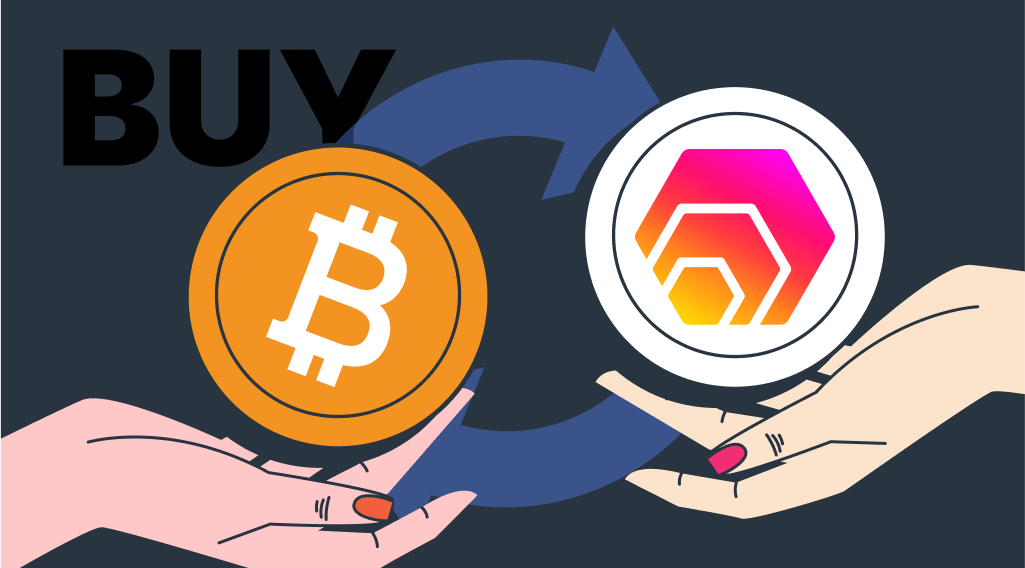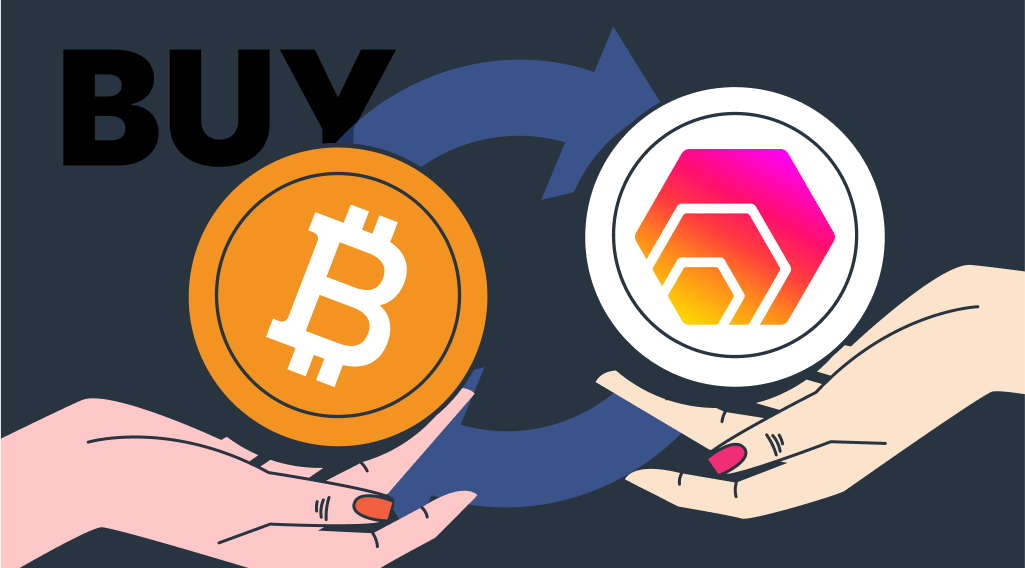 March 28, 2023
How to Buy
Where and How to Buy HEX Coin: A Comprehensive Guide
Learn to buy HEX coin effortlessly with our guide, exploring its background, benefits, and potential as an investment.