Review of the Crypto Market: April 28, 2023
April 28, 2023
Crypto World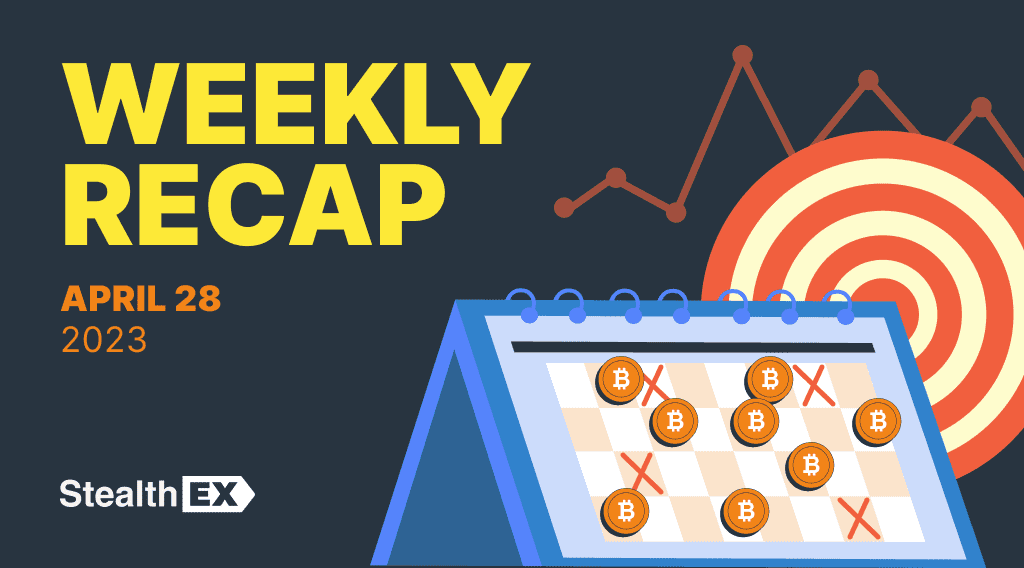 Last week Bitcoin experienced a drop from the psychological level of $30,000, which was reached just a week earlier. However, the situation was relatively stable. But this week has been a real rollercoaster. Bitcoin crypto had already begun to recover and return to the psychological level again when suddenly a huge red candle appeared.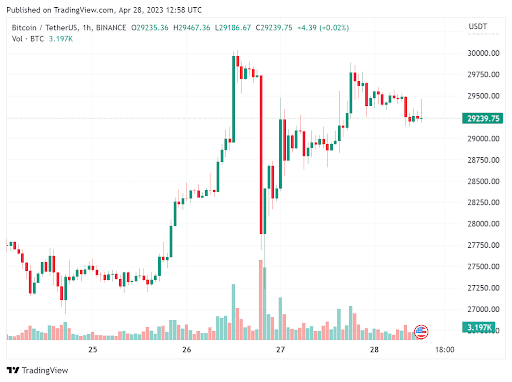 It triggered a cascade of liquidations, but we are already slowly returning to the levels of a week ago. Was it merely a washout of longs? We invite you to our regular weekly recap. As usual, we will look at the price of BTC and ETH first, then analyze the week's most important news. So, let's start!
What Happened to Crypto This Week?
As always, we begin our recap with a brief analysis of Bitcoin and Ethereum price charts in USD. Then we'll move on to this week's highlights and check the list of the biggest gainers of the week
Bitcoin Price in USD This Week
Bitcoin is doing great this year. Recently, it even managed to break through the psychological barrier of $30,000. Unfortunately, a while later, the situation changed. Bitcoin began a free fall down to a level close to $27,000.
As we mentioned in the intro, this week was a rollercoaster. BTC returned above $30,000, then collapsed by $3,000 in a matter of seconds (we will discuss the reasons later in our review). The very next day, it recovered all the losses, and now after a gentle pullback, Bitcoin price in USD is $29236.
The 7d high of BTC was a little over $30,000, while the 7d low was a little under $27,500. The dominance of the largest cryptocurrency increased to over 45%.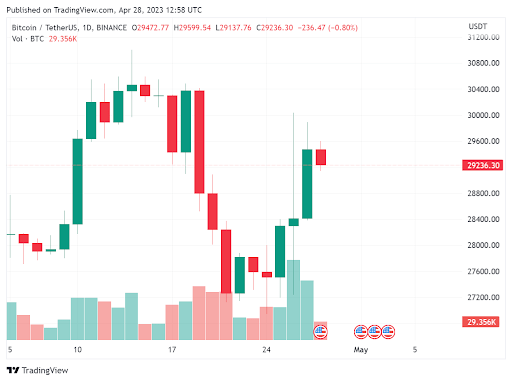 As for investor sentiment, it has improved quite a bit. Last week, the Fear and Greed Index indicated a neutral level (50). However, investors have become more greedy, and the index has climbed to 64.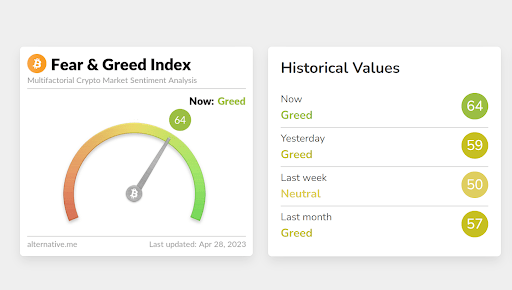 Ethereum Price in USD This Week
The price of Ethereum in USD behaved similarly to Bitcoin. If we look at the charts of BTC and ETH, they look almost identical. So, what is the price of Ethereum today?
1 ETH currently costs $1898. Nevertheless, the 7d low oscillated below $1800. The highest price of ETH in the last week is just over $1,960. The dominance of the smart contracts king is the same as the week before, about 18%.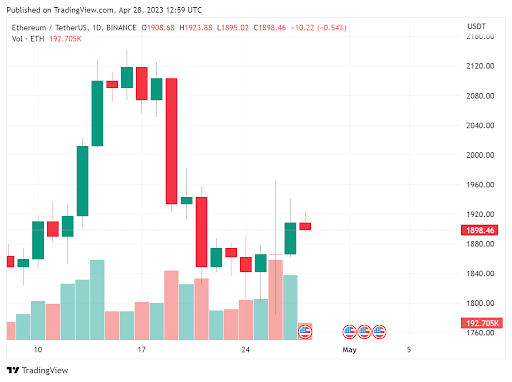 Biggest Crypto Gainers This Week
Over the past seven days, Bitcoin did better than Ethereum. The king of crypto gained 3.6% during this period, while Ethereum recorded a loss of 2.2%. However, some altcoins in the top 100 did much better than those at the top of the rankings. Which coins have done best? Which projects are the biggest crypto gainers this week? Here is the list
Other cryptos that have managed to surpass the king of the crypto world in terms of profits include Immutable X, Casper Network, Injective, WOO Network, and Bitgert Token.
Crypto News of the Week
We already know how Bitcoin and Ethereum behaved last week. However, we still don't know why. So let's take a look at the latest news from the crypto world to clarify the situation a bit.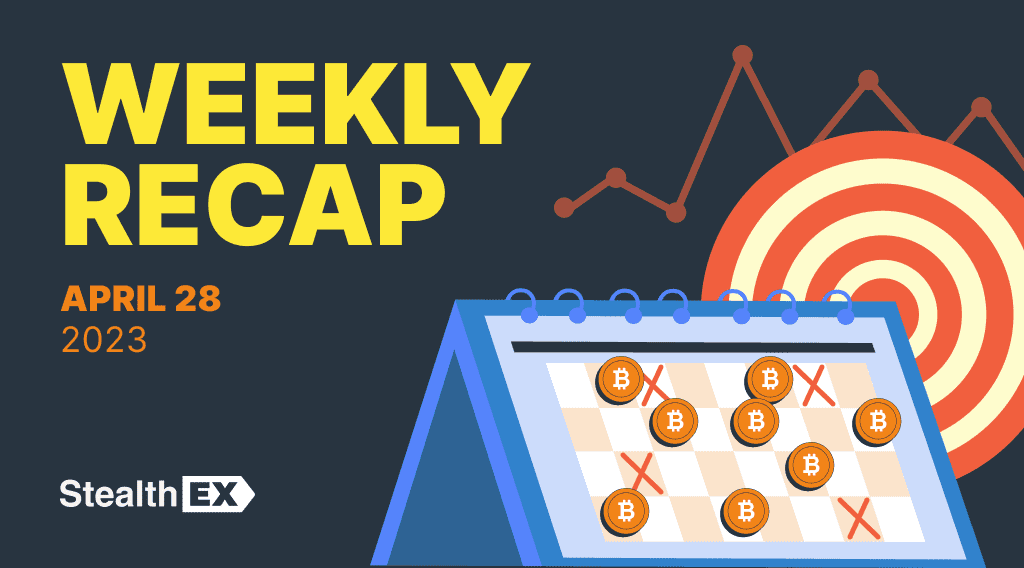 Bitcoin Drops by $3,000. What Happened?
On April 26, Bitcoin's price saw a particularly sharp plunge, a so-called flash crash. It fell from $29,800 to $27,243 in 60 minutes. It's been a long since we've seen something like this on a Bitcoin chart. Thus, speculation on social media immediately began.
Most people suggested that the flash crash was caused by the sale of Mt.Gox Bitcoin from a wallet linked to the US government. However, it quickly became apparent that this was not true. The warnings of the Twitter account @tier10k turned out to be false, and BTC recovered almost to the level before the huge red candle.
According to Coinglass data, on April 26 alone, $80.3 million long and $73.4 million short positions in BTC were liquidated. Almost 20,000 BTC were sold on Binance, and just over 5,000 BTC on Coinbase.
The European Parliament Has Passed the MiCA
The European Parliament has voted down the Markets in Crypto Assets (MiCA) law. There were 517 MEPs in favor, while only 38 were against. MEPs also passed a separate regulation requiring operators of digital asset markets to identify their customers for almost every transfer of their funds. Why? To prevent money laundering. It will be applied to transfers worth more than €1,000 (about $1,100). It does not cover transactions occurring between individuals. The regulations will take effect from January 2025.
Once the MiCA is implemented, the EU will require any company offering cryptocurrency-related services to register in one of the community's member states. This will give such an entity access to all EU markets.
The European Banking Authority and the European Securities and Markets Authority will be responsible for controlling crypto platforms, requiring them to have appropriate risk management procedures.
A unified regulatory framework across the EU will likely make the community more attractive to digital asset companies and pressure other jurisdictions to follow suit.
Tornado Cash Developer Will Be Released from Arrest
Developer and creator of the Tornado Cash Bitcoin mixer, Alex Pertsev, will be released from custody as early as this week. However, this is not the end of his problems. He will await trial, only that at his home. The authorities arrested him in the Netherlands last August on suspicion of helping to launder money.
This was shortly after US authorities imposed sanctions on crypto mixer Tornado Cash. All in connection with allegations that the platform was used in money laundering. Since its inception in 2019, more than $7 billion has been laundered through it. The service also accused the project of helping North Korean hackers. Those laundered funds stolen from companies specifically through Tornado Cash.
Pertsev's arrest has caused serious controversy. There was even a petition for his release with more than 5,000 signatures. His defenders claimed that developers have no control over how users use their open source solutions.
We also know now that the investigation into Pertsev recently ended, while his lawyer will now begin working on a defense strategy.
Coinbase is Losing Patience. Exchange Has Filed a Lawsuit Against the SEC
Last July, the legal team of the Coinbase exchange sent an official petition to the Securities and Exchange Commission (SEC). It was a request that the addressee proposes a way to set clear guidelines for regulating the digital asset industry. Gary Gensler's people, however, never respond to the document.
Coinbase is not backing down. Representatives of the exchange believe that the official position of the commission is crucial for the regulation of the market. Let's recall that the letter contains 50 precise questions about the regulator's stance towards individual cryptocurrencies. A particularly important issue is how the SEC classifies the assets as securities or commodities.
Last week, the chairman of the commission – Gary Gensler – testified in Congress in front of the House of Representatives. During the hearing, he was asked directly whether, in his opinion, ETH is a security or a commodity. However, he did not answer this question.
At the same time that the lawsuit against the commission was filed in court, an important post by the exchange's chief lawyer, Paul Grewal, appeared on the exchange's official blog. He explains that new legislation on administrative proceedings requires the regulator to answer a petition. This must happen "within a reasonable period."
The lawyer also added that clarity on this legislation is crucial. He pointed out that Coinbase received a "Wells Notice" in March. This is equivalent to saying that the exchange may already be bracing for SEC enforcement actions against it.
RGB Technology Enables Altcoins on the Bitcoin Network
RGB is an innovative protocol developed by Giacomo Zucco. The technology allows for creating and managing altcoins on the Bitcoin network. RGB is based on the second layer of the Lightning Network (LN), making it much more scalable.
RGB stores token data inside BTC transactions without interfering with the blockchain. This ensures user privacy while minimizing network load. In practice, this means that anyone can create their altcoin, taking advantage of the infrastructure benefits, security, and flexibility of the Lightning Network.
What is the practical application of RGB? Here are some examples:
Loyalty programs: Companies can create their tokens to act as customer loyalty points. RGB will allow for quick and seamless transactions and the ability to exchange points for other services or products.
Crowdfunding: Project proponents can use RGB technology to create tokens representing shares in the project. This will allow investors to support interesting projects, while creators will gain access to capital to implement their ideas.
Tokenization of luxury goods: RGB can be used to tokenize rare items such as art, collector cars, or wine. Tokens representing these valuable items are a certificate that proves the product's originality.
First Republic Bank is Getting Into Trouble
The crisis of traditional banking institutions is strongly favoring the cryptocurrency market, as we witnessed in March this year.
This week, reports emerged that another such entity – First Republic Bank – is facing a serious threat of collapse. Its shares fell 50% on April 25 after it released its report for the first quarter of 2023. The document shows that the deposits held at FRB fell by $100 billion.
First Republic began having serious problems in early March when Silicon Valley and Signature collapsed. At the time, 11 of the largest banks in the U.S., including JP Morgan and Bank of America Corp., came to rescue FRB. The institution, struggling with various adversities, received a $30 billion line of credit.
U.S. regulators reassured in March that deposits belonging to First Republic would stabilize in a moment. There was no danger that the institution would suddenly experience a bank run, as with SVB. As you can see, the officials' declarations have yet to work out in practice.
The FRB has yet to make public what strategy it will embrace in the current crisis. However, its published first quarter report noted that the company intends to reduce its cost balance and begin cutting its budget. It plans to lay off up to 25% of its staff in the second quarter.
News and Updates from StealthEX Partners
As you can see, there was really a lot going on in the crypto market last week. A lot also happened with our partners' projects, such as Flow and Hive.
Flow Establishes Partnership with Google Cloud
Blockchain Flow has formed a partnership with cloud service provider Google Cloud. The two companies will jointly accelerate startups in the Web3 sector. They will hold an exclusive networking brunch for Women of Web3 at the Consensus2023 event tomorrow.
Startups will be eligible for up to $200,000 in funding in addition to the following:
Gated Discord channel with Google Cloud Web3 product & engineering
Early access to Web3 products & roadmap
Free advanced Web3 training
VIP event access
Access to exclusive foundation grants from Aptos, Celo, Flow, HBAR, NEAR, and Solana – totaling up to $1M each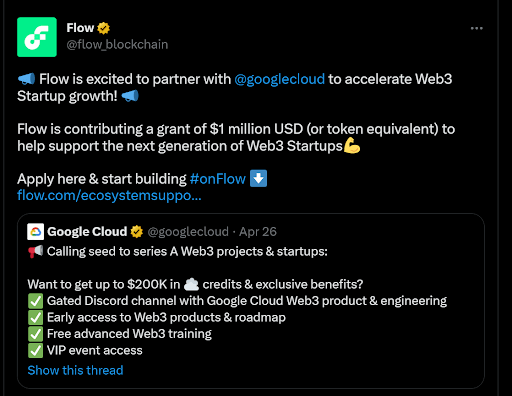 Hive on WRC Cars
Hive, in turn, has launched a sizable marketing campaign. The company has created its own WRC rally team, and what's more, it has even published a short documentary about it. This is the first season for Hive. The team's main driver is Slaven Šekuljica.
If you're interested in blockchain and rallies, be sure to look at Hive's Twitter account, as you'll find plenty of behind-the-scenes footage from the WRC!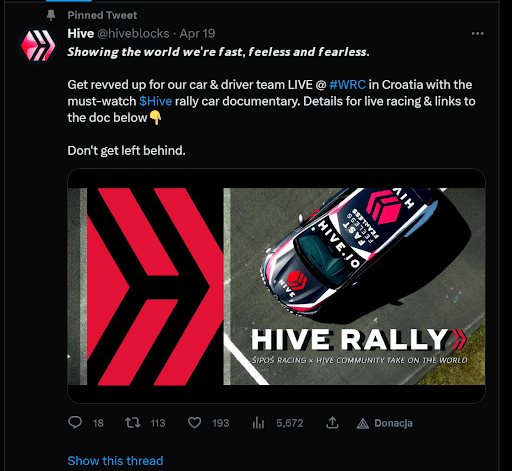 ---
Follow us on Medium, Twitter, Telegram, YouTube, and Publish0x to stay updated about the latest news on StealthEX.io and the rest of the crypto world.
Don't forget to do your own research before buying any crypto. The views and opinions expressed in this article are solely those of the author.
Bitcoin
crypto news
crypto world
cryptocurrency
Ethereum
Recent Articles on Cryptocurrency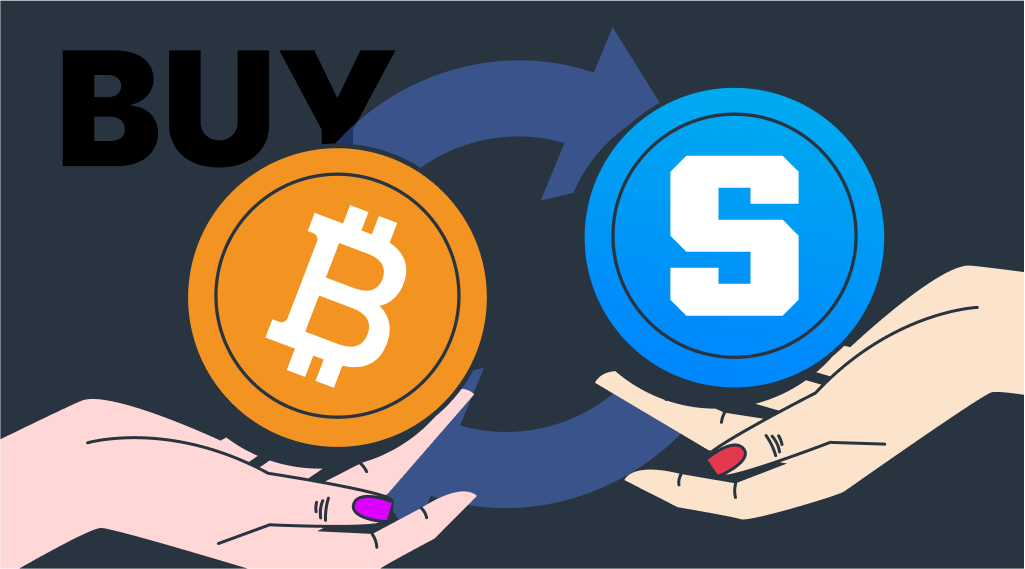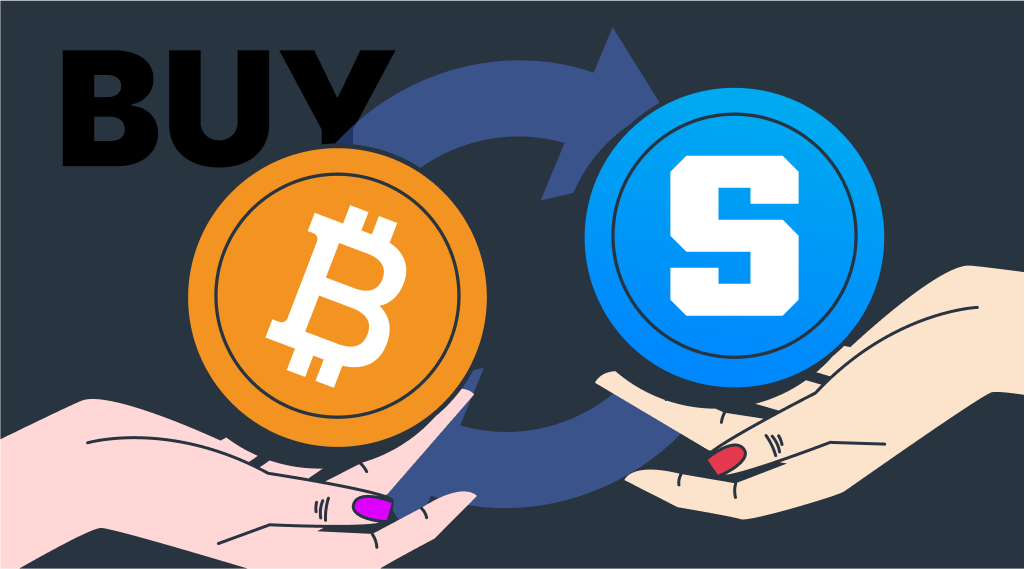 May 31, 2023
How to Buy
Your Ultimate Guide to Buy Sandbox Crypto and Join the Metaverse
Discover how to buy Sandbox Crypto and step into the exciting world of metaverses: it's easy with our guide!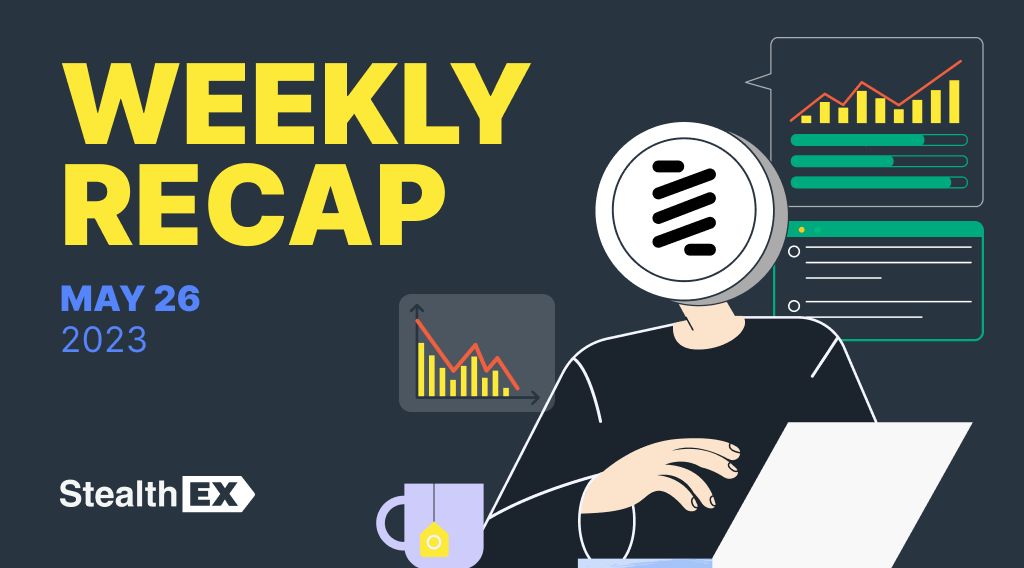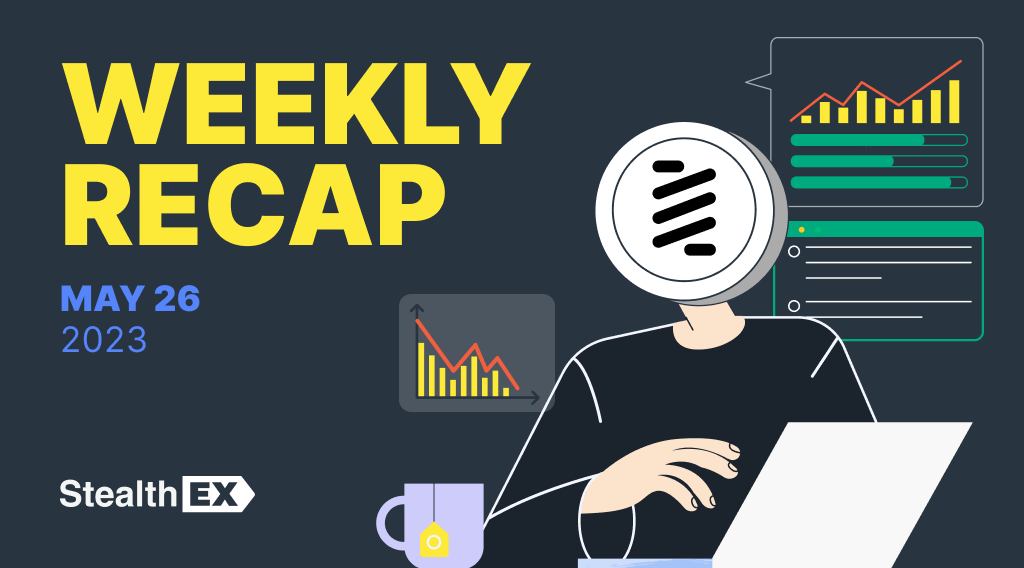 May 26, 2023
Crypto World
Review of the Crypto Market: May 26, 2023
Dive into the crypto market's weekly trends: get the detailed analysis and major news for May 20-26, 2023