Litecoin Price Prediction 2025: Silver in the World of Crypto
December 21, 2022
Price Prediction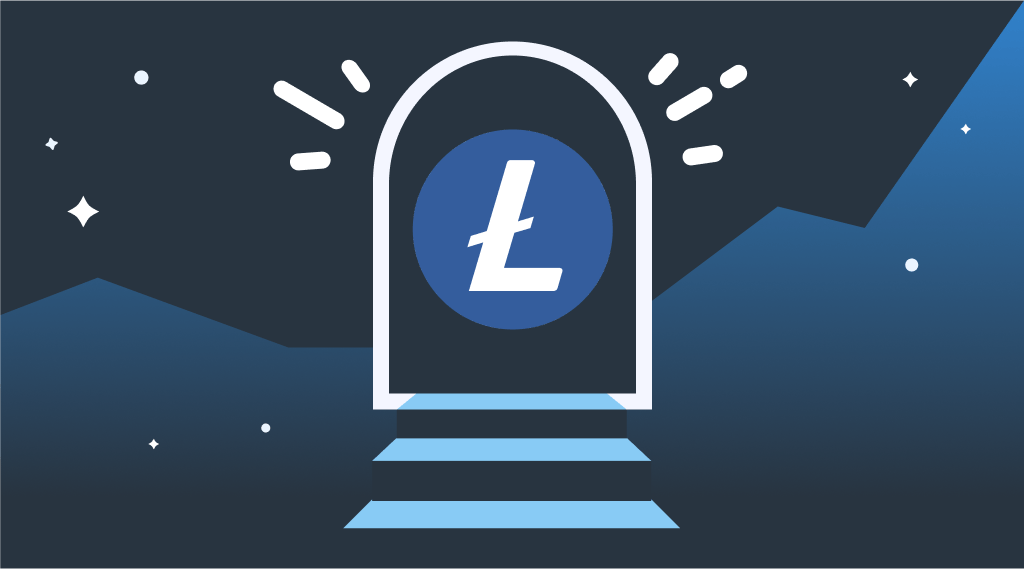 The world of crypto offers a number of popular cryptocurrencies that even those who have never traded crypto have heard of. One of such cryptocurrencies is Litecoin. Inspired by Bitcoin, Litecoin was among the earliest altcoins, starting in October 2011. When it comes to technicals, the Litecoin main chain shares a slightly modified Bitcoin codebase. The practical effects of those codebase differences are lower transaction fees, faster transaction confirmations, and faster mining difficulty retargeting. Due to its underlying similarities to Bitcoin, Litecoin has historically been referred to as the 'silver to Bitcoin's gold.' Litecoin or LTC is one of the oldest crypto projects on the market and ranks 14 on CoinMarketCap. Read more about Litecoin price prediction 2025 in the new StealthEX article.
| | | |
| --- | --- | --- |
| Current LTC crypto price | LTC price prediction 2023 | LTC coin price prediction 2025 |
| $65.23 | $113.66 | $288.75 |
Litecoin Price Prediction 2025
TechNewsLeader LTC Price Prediction
TechNewsLeader experts expect that LTC coin will be steadily rising in price. According to their estimates, in 2025, LTC crypto will cost at least $240.77 (+269%) per coin at its lowest point. By the year 2031, LTC will be traded for $2,752.09 (+4,119%) a coin at its peak. TechNewsLeader also claims that in the middle between these two events, in 2027, LTC will cost no less than $487.28 (+647%).
PricePrediction Litecoin Price Prediction
PricePrediction are a bit less optimistic about LTC coin. According to the website, LTC's earning potential is +46% in one year and +546% in five years. Based on the experts' forecasts, the estimated average LTC price at the end of 2030 will be around $1,339.81 (+1,953%). At the end of 2031, the average LTC crypto price may reach $1,872.45 (+2,770%).
DigitalCoinPrice Litecoin Prediction
DigitalCoinPrice are on the same page as PricePrediction experts. According to their calculations, in 2025 the minimum LTC crypto price can only reach a maximum of $295.89 per coin (+353%), while in 2030, its value will skyrocket to a maximum of $1,262.70 (+1,835%).
When it comes to long-term forecasts, we can find different Litecoin predictions, and it's quite difficult to answer the question of what could Litecoin be worth in 10 years. It's quite challenging to provide price predictions for the crypto market due to its high volatility, however, Telegaon experts think that in 2050, the crypto market may expect an average price of $3,519.71 (+5,295%) per LTC coin depending upon the market trend.
Litecoin Price Chart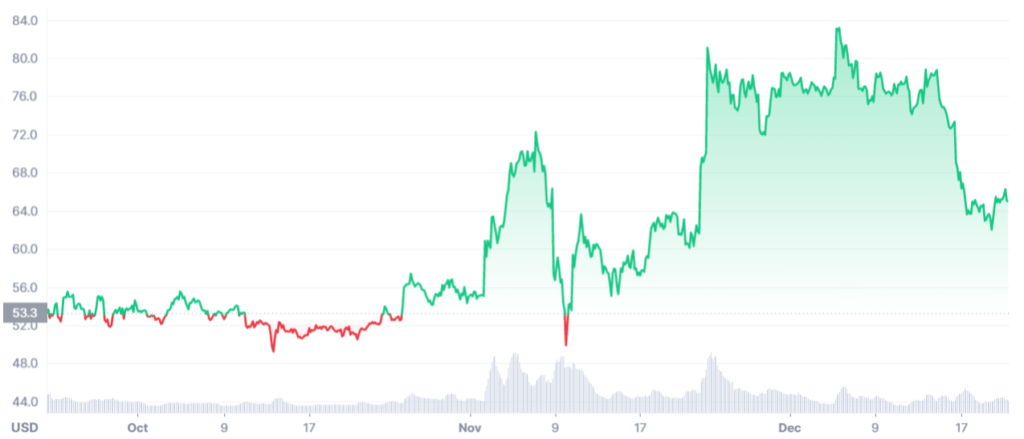 | | |
| --- | --- |
| Current Price | $65.23 |
| Market Cap | 4,681,820,903 |
| Volume (24h) | $537,840,021 |
| Market Rank | #14 |
| Circulating Supply | 71,869,331 LTC |
| Total Supply | 84,000,000 LTC |
| 7 Day High / Low | $61.86 / $78.96 |
| All-Time High | $412.96 May 10, 2021 |
Source: CoinMarketCap, 21 December 2022
Litecoin Price Technical Analysis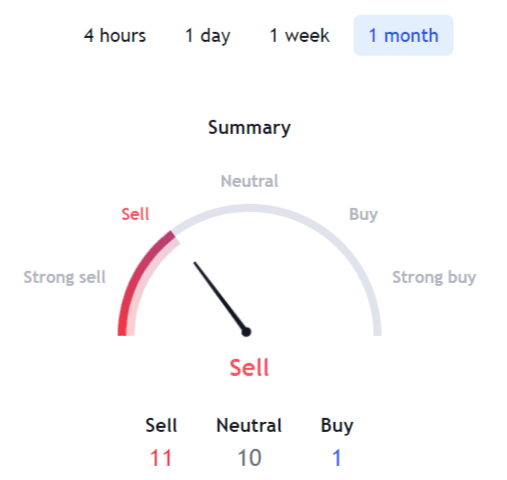 Source: Tradingview, Data was taken on December 21, 2022.
Keep reading StealthEX's article to learn more about Litecoin project itself and LTC coin.
What Is Litecoin (LTC)?
Litecoin (LTC) is a cryptocurrency created from a fork in the Bitcoin blockchain in 2011. Released to the public by former Google engineer Charlie Lee, Litecoin is an open-source global payment network. It was initially designed to address the developer's concerns that Bitcoin was becoming too centrally controlled, and to make it more difficult for large scale mining firms to gain the upper hand in mining. While eventually unsuccessful in preventing enterprise miners from taking over the lion's share of Litecoin mining, the cryptocurrency has reworked itself into a minable coin and a peer-to-peer payment system.
Litecoin was released with 150 pre-mined coins and has a total supply of 84 million coins. The cryptocurrency's blockchain generates a new block every 2.5 minutes. The Litecoin supply is designed to reduce over time to preserve the coin's value. In 2022, there are 14 million Litecoins left to mine.
Litecoin Hashing Algorithm
Litecoin uses a hashing algorithm called Scrypt (pronounced es-crypt). Scrypt is more memory-intensive and slower than SHA-256. But it found greater acceptance in the cryptocurrency community after the 2011 Tenebrix project modified Scrypt to work with regular CPUs for mining. The significantly larger memory requirements for Scrypt also made it difficult to develop application-specific integrated circuit (ASIC) miners. But its ASIC-resistant setup didn't last long: the world's first Litecoin ASIC miner was released in 2016.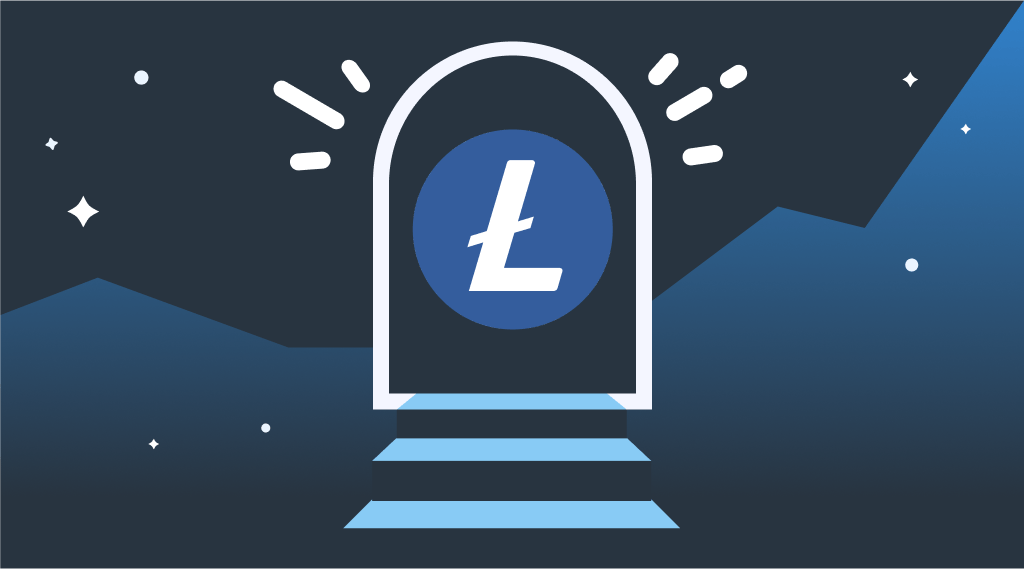 Litecoin vs. Bitcoin
Litecoin is often compared to Bitcoin, however, they both have a number of considerable differentiating traits. The first difference between Litecoin and Bitcoin lies in their maximum supply cap. Bitcoin has a supply capped at 21 million, while Litecoin's supply is constrained to 84 million. 
Another distinction between Litecoin and Bitcoin lies in the protocols to mine coins. As mentioned earlier, Bitcoin uses SHA-256 and Litecoin relies on a modified version of Scrypt to generate coins. The difference in protocols has implications on transaction processing times for both coins. The slow transaction speed frustrates merchants who want to accept Bitcoin as payment. You can wait up to an hour, on average, for the six confirmations required for a Bitcoin transaction. Litecoin is certainly more preferable than BTC in this relation: LTC is four times as fast as BTC in processing and confirming transactions.
The speed in processing transactions can come at the expense of security because fewer rounds of transaction verification are involved. Litecoin's confirmation time of 2.5 minutes (as opposed to the roughly 10 minutes that Bitcoin takes to confirm transactions) is convenient for small merchants who do not want or need their transactions to be super secure.
In 2017, Litecoin adopted 'Segregated Witness,' a technology that helps cryptocurrencies add more transactions into each block. Later that year, the first Lightning transaction was completed on Litecoin, a development that showcased how it could use a layered network design.
Additionally, Litecoin has added a privacy feature to its network. MimbleWimble, named after the tongue-tying spell in Harry Potter, is a privacy and scalability upgrade deployed on the Litecoin network on May 19, 2022.
Litecoin Halving
Whenever miners complete a block, they earn LTC rewards. However, as with Bitcoin halving, the mining rewards for Litecoin decrease over time. Based on the previous halving event on August 5, 2019, Litecoin now offers 12.5 LTC per completed block. The next halving event will take place on August 23, 2023, and will decrease mining rewards to 6.25 LTC per completed block.
Is Litecoin a Good Investment?
Rather than focusing on its functionality, many investors are interested in Litecoin as a potential long-term holding. They speculate that Litecoin will build relative wealth over time like other investments. Litecoin is also one of the oldest cryptocurrencies on the market, which makes it more trustworthy in the eyes of investors.
Additionally, cryptocurrencies usually use a technology known as blockchain to create services that can run without a controlling authority such as a central bank. While the use of crypto for payment remains far from being the norm, Litecoin is positioning itself as a leader in that area.
The cryptocurrency's developers report that Litecoin was part of 42.5 million transactions in 2021. If a lot of people commit to Litecoin as a form of payment, that could push prices higher and reward early adopters. If a lot of people commit to Litecoin as a form of payment, that could push prices higher and reward early adopters. Moreover, Litecoin will go through a halving, which can also influence its features and make the coin jump up in price.
Taking all this into consideration, we can assume that Litecoin's price will go up as the coin will rise in value, so LTC may be a good investment if compared to a vast majority of other cryptocurrencies.
Where to Buy LTC Coin?
StealthEX is here to help you buy LTC crypto. You can do this privately and without the need to sign up for the service. Our crypto collection has more than 600 different coins and you can do wallet-to-wallet transfers instantly and problem-free.
How to Buy Litecoin Crypto?
Just go to StealthEX and follow these easy steps:
Choose the pair and the amount you want to exchange. For instance, BTC to LTC.
Press the "Start exchange" button.
Provide the recipient address to transfer your crypto to.
Process the transaction.
Receive your crypto coins.

Follow us on Medium, Twitter, Telegram, YouTube, and Publish0x to stay updated about the latest news on StealthEX.io and the rest of the crypto world.
Don't forget to do your own research before buying any crypto. The views and opinions expressed in this article are solely those of the author.
crypto price prediction
Litecoin
LTC
price analysis
price prediction
Recent Articles on Cryptocurrency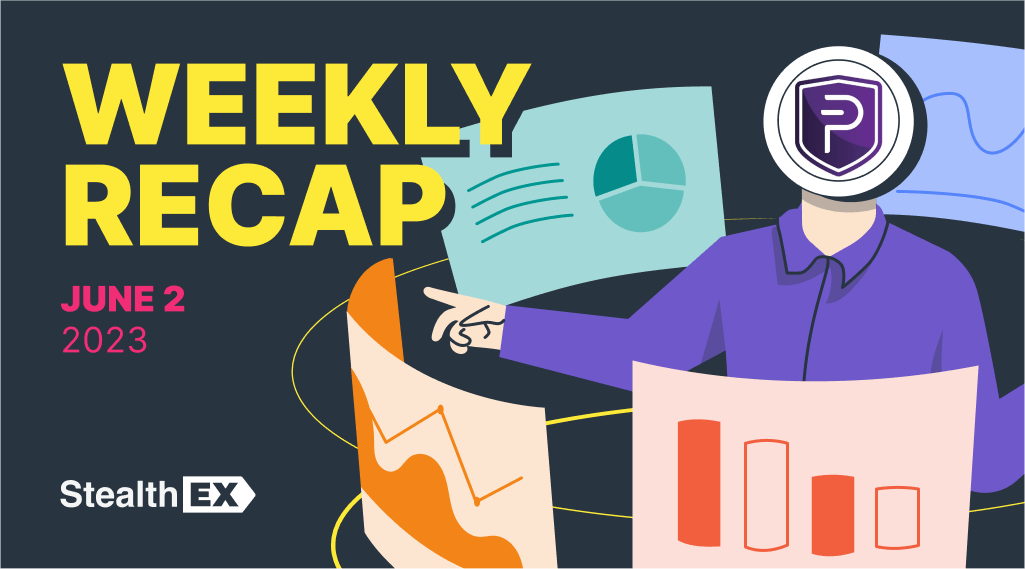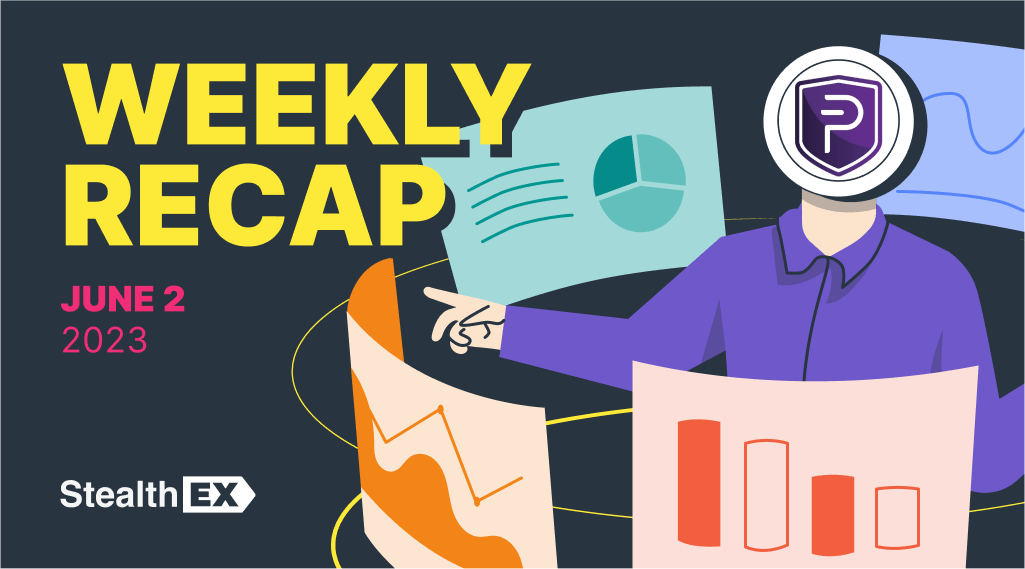 Review of the Crypto Market: June 2, 2023
Weekly Crypto Market analysis with major trends, Ethereum & Bitcoin performance, and impactful news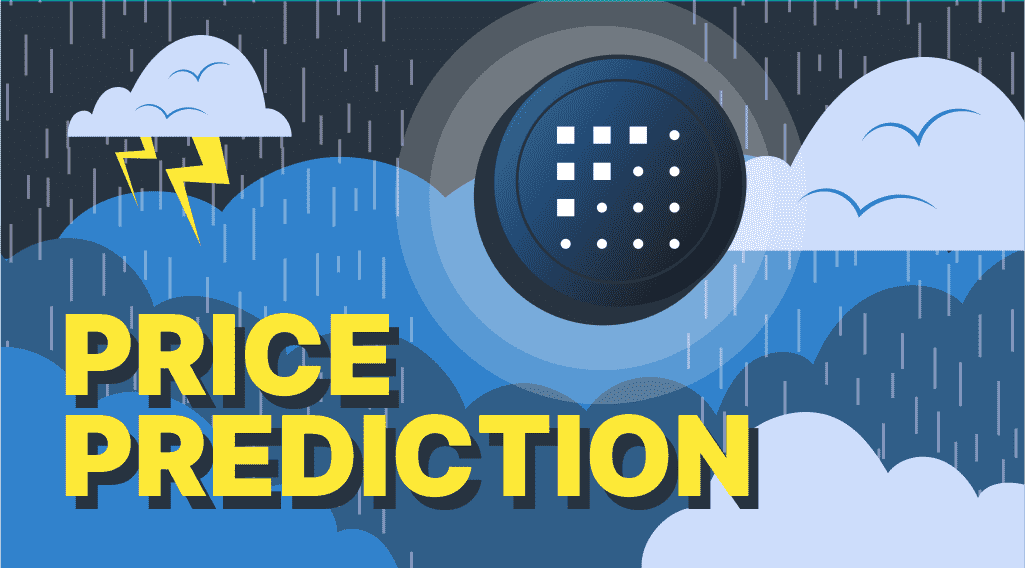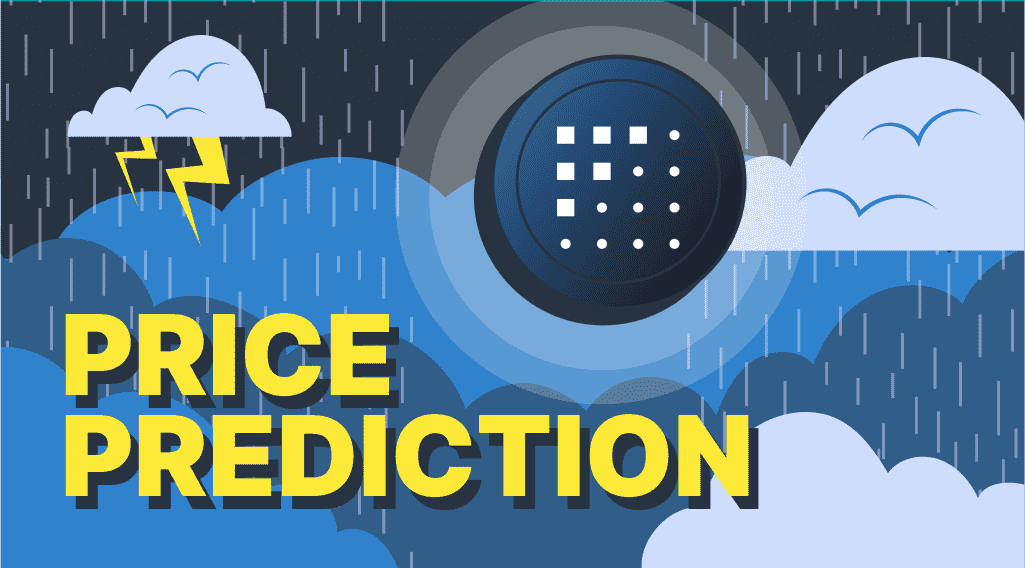 June 1, 2023
Price Prediction
Fetch.ai Price Prediction: Unveiling Future Trends of FET Crypto
Uncover Fetch.ai Price Prediction, empowering you to anticipate market trends and make decisions about its future.