What Is the Future of Bitcoin? Complete Guide to BTC Forecasts
August 30, 2023
Investment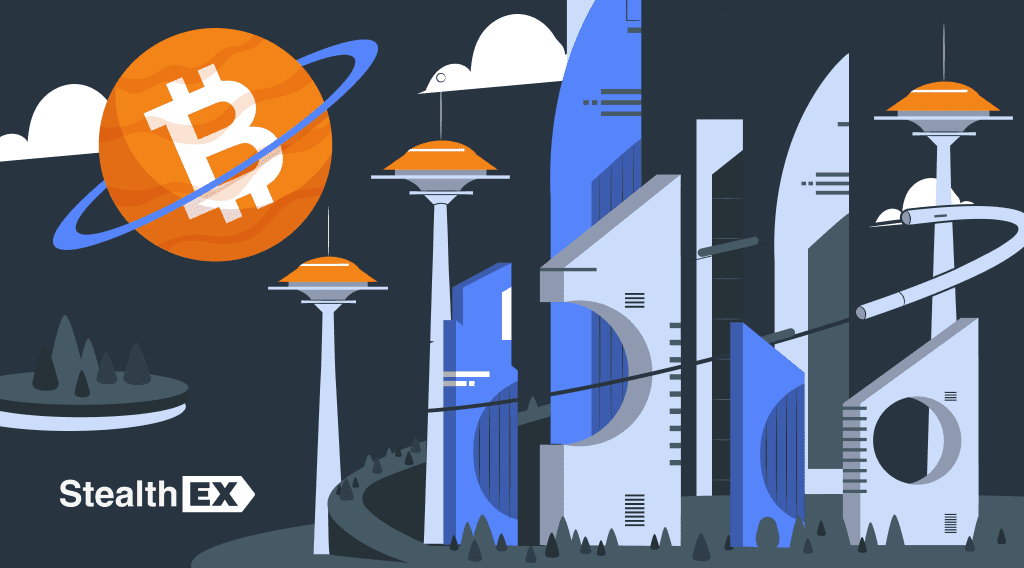 What if we told you Bitcoin could literally collapse overnight? How would it change your world and the face of modern finance? The financial industry was expected to undergo a change when Bitcoin was first introduced to the public more than ten years ago. However, that revolution hasn't really happened yet. The first ten years of cryptocurrencies have been turbulent, with plenty of controversy, mistakes, and price swings. By the end of November 2022, BTC had dropped by 75% to about $17,200 from its record-high price of almost $69,000 in November 2021. At the moment, its price fluctuates around $27,500. The burning question on everybody's lips today is: What is the future of Bitcoin?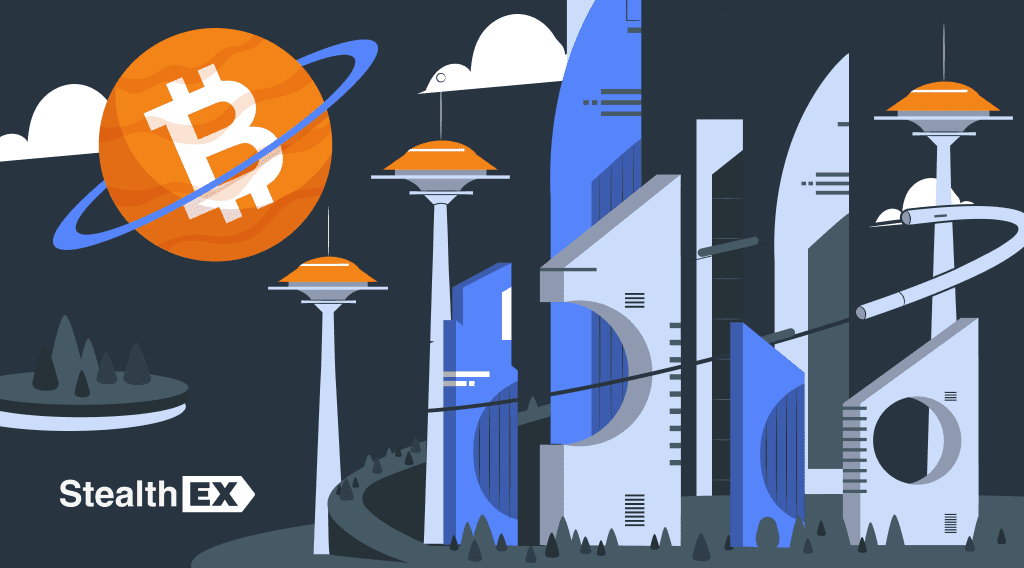 Overview: The Turbulent History of Bitcoin
The first cryptocurrency to be established, Bitcoin is currently the most valued and well-known digital asset in the world. It first appeared in January 2009 under the alias Satoshi Nakamoto by an individual or group of computer programmers whose real identity has never been established.
The blockchain technology that will support the cryptocurrency market was first described in a white paper written in 2008 by Bitcoin's enigmatic inventor. In order to secure data, a network of computer systems is connected to create a blockchain, which is a digital log of transactions.
Nakamoto set a limit on the initial Bitcoin supply. There could only ever be 21 million coins in circulation at one time. There were 19.45 million Bitcoins in circulation as of August 7 and 1.55 million more needed to be mined. The supply cap of 21 million Bitcoins will not be reached until the year 2140, according to experts, because Bitcoin mining companies constantly reduce the incentives for mining each block in half. This is a process known as 'Bitcoin halving.' It is estimated that between 10% and 20% of BTC have been permanently lost when owners unintentionally threw away private storage keys or discarded their wallets.
Nakamoto released Bitcoin in 2009, mined over 1.1 million of them, then vanished in 2010. Gavin Andresen, formerly known as Gavin Bell, took up development from him, working to make Bitcoin's decentralized ideal a reality. This indicated that there was no administrator, server, storage, or central authority. The blockchain was distributed to everyone, and all participants interacted peer-to-peer. The network was only there to verify and validate the transactions. As a result of the increased uncertainty caused by these actions, Bitcoin's price fell.
The Volatility of Bitcoin: A Price Analysis
The first Bitcoin real-world transaction occurred on May 22, 2010, a date known to Bitcoin enthusiasts now as Bitcoin Pizza Day. Laszlo Hanyecz paid 10,000 BTC to have two Papa Johns pizzas delivered to him. The pizzas retailed for about $25. At the peak of Bitcoin's pricing in 2021, the two pizzas would have cost around $680 million.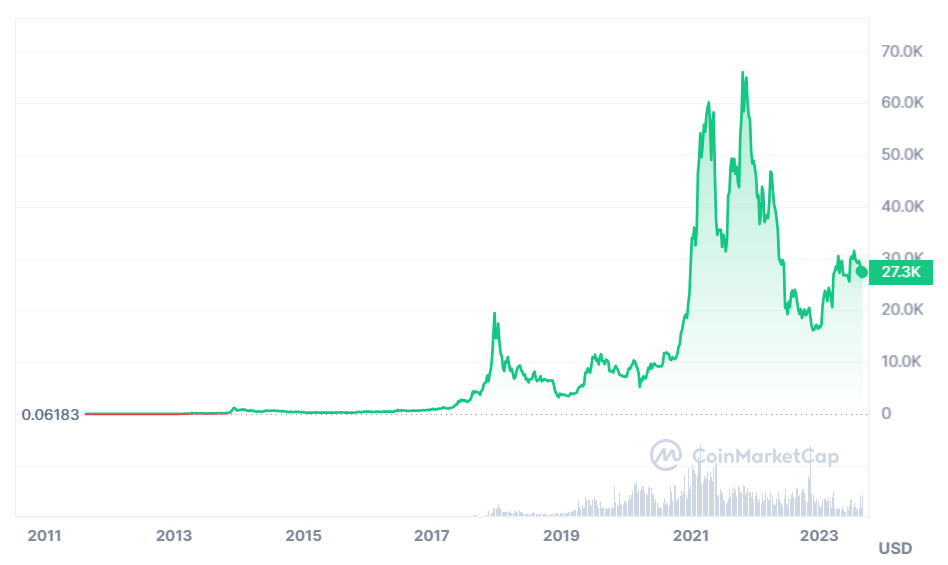 Bitcoin Price Chart. Source: Coinmarketcap
Today, part of the extreme volatility in Bitcoin comes from the Gartner Hype Cycle, a life cycle common among new and innovative technologies. There are five stages: the innovation trigger, the pinnacle of exaggerated expectations, the trough of disillusionment, the slope of enlightenment, and the plateau of productivity. Economic circumstances can affect Bitcoin's price, as demonstrated during the COVID-19 pandemic.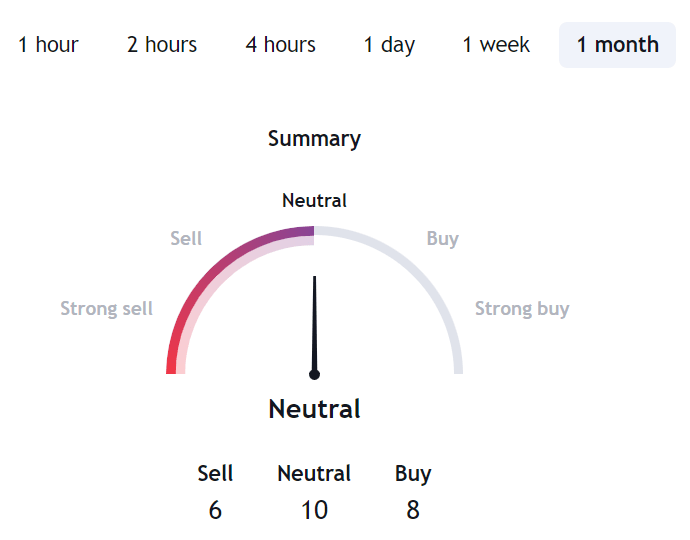 BTCUSD technical analysis. Source: TradingView
Bitcoin Adoption and Wider Use
Supporters of Bitcoin point out that more and more institutions, nations, and platforms are embracing virtual money, and they hope that Bitcoin will one day replace the dollar as the world's reserve currency.
Despite the fact that certain nations, most notably China, have outlawed Bitcoin and other cryptocurrencies, other nations continue to embrace them. Certain nations have even actively started trading in Bitcoin. In 2021, El Salvador made BTC its official currency to address severe economic problems. Unfortunately, the value of Bitcoin has since fallen dramatically, the nation is still having trouble paying its debts, and there has been little enthusiasm among the general population.
Bitcoin's potential effects on climate change have also stirred up discussion.
Bitcoin mining uses a lot of electricity and contributes 0.1% to global greenhouse gas emissions. The Cambridge Bitcoin Electricity Consumption Index (CEBCI), published by the University of Cambridge, puts the greenhouse gas emissions associated with Bitcoin at roughly 70 metric tonnes of carbon dioxide equivalent each year. This information contributed to the appearance of 'greener' cryptocurrencies, such as Chia, Cardano, etc.
---
Choose StealthEX for Exchange and Buy Crypto
Earn from Each Exchange by Joining StealthEX Affiliate Program.
Become a partner right now and use affiliate tools:
---
Bitcoin Use Cases
Bitcoin has a number of popular use cases:
The Future of Bitcoin: Is It Worth to Hope for the Big Break?
What will happen to Bitcoin in the next decade? That is the question that everyone wants to know the answer to. In the first half of 2023, the price of Bitcoin underwent a stunning turnaround, rising by 55%, probably indicating the end of the crypto winter. But recently, the cryptocurrency's price momentum has stopped, leaving traders unsure about its course. BTC started to turn around in January 2023, rising an astonishing 83% by April 10th to a peak of $31,035. This accomplishment also signaled a temporary ascent above a significant resistance level at $30,000.
Since April, the price of Bitcoin has been bouncing back and forth between the $27,000 support level and the $30,000 resistance level. Consecutive lower lows were reached by the coin, and there were sporadic breakdowns below the support level. Just recently, the price of BTC has dropped below $26,000.
What will actually happen to the Bitcoin market in 2023-2024 and beyond is impossible to predict. But as the market develops, we all need to pay attention to the following aspects:
The Positive Scenario
Bitcoin supporters frequently make bold and perhaps improbable predictions for the cryptocurrency. Following this most recent mini-bull run, speculation has started to spread that BTC might rise to $1 million by the year 2025. Several well-known individuals in the cryptocurrency industry have reiterated this fictitious amount of $1 million. In order for that to occur, there would need to be a global hyperinflation, which would reduce the value of the dollar and cause individuals to use Bitcoin as a hedge against their country's currency falling in value.
Popular analysts and entrepreneurs like Robert Kiyosaki have long predicted the Bitcoin price to rise and surpass the $100,000 mark.
I love Bitcoin because I do not trust Fed, Treasury, or Wall Street

R.Kiyosaki
Tim Draper, another popular figure in the world of finance, claims that Bitcoin will likely hit $250,000 within 2 years from now.
So much for my predictive abilities…It is June 30, 2023. When Bitcoin was $4000, I predicted it would reach $250k (60X) by now.

Tim Draper
Not so long ago, in response to a Twitter question asking where the Bitcoin price will be in a year, Tesla billionaire Elon Musk has predicted Bitcoin 'will make it' but warned its price could be in for a 'long winter.'
Many financial institutions also expect the first cryptocurrency to rise in price. According to Matrixport, a provider of cryptocurrency services and one of the few companies to turn bullish on BTC late last year, Bitcoin is now expected to rise to as high as $125,000 by the end of 2024. In July 2023, Standard Chartered predicted that Bitcoin could reach $50,000 this year and $120,000 by the end of 2024.
The Negative Scenario
So how long will Bitcoin survive in the negative scenario? While some investors continue to be bullish about the future of Bitcoin, there is another set of investors, corporations, and major institutions that have a different outlook and are adamant that the value of Bitcoins may soon collapse. They believe that the current spike was only a 'bull trap' and not a true 'bull run.' According to some experts, Bitcoin's anticipated fast recovery may be hampered in the near future by the environment of rising interest rates and tighter monetary policy. Investors may be less likely to purchase hazardous assets like Bitcoin in such volatile environments.
Additionally, some BTC investors who have held their investments for a long time might decide to liquidate them, which would put more negative pressure on the markets. One of them is Tesla, an electric car maker, that did not buy or sell any Bitcoin for the fourth straight quarter in Q2 2023. Last year, the carmaker sold more than 30,000 BTC, or roughly 75% of its holdings, for $936 million.
Bitcoin is also faced with many challenges, for instance, as the regulations become tighter, the international governments collectively may forbid Bitcoin transactions, effectively bringing its value down to $0. The digital coin would lose all value if it was impossible to use, trade, or own. It is also possible that a newer digital currency with greater technology will replace Bitcoin mining overnight. The value of Bitcoin may suffer significantly if a more sophisticated alternative is introduced that offers higher levels of security, quicker transaction times, improved privacy safeguards, or even less energy use.
Bitcoin Price Prediction 2023, 2025, 2030, 2040, 2050
While the future of Bitcoin remains uncertain, some crypto experts still attempt to forecast what awaits the most well-known cryptocurrency. For instance, DigitalCoinPrice states that in 2023, Bitcoin might go as high as $57,277.12 or as low as $23,297.72.
Another source, PricePrediction, believes that in 2025, Bitcoin's price may fall as low as $66,295.68 or rise to $78,762.53. And there is more to come. ARK Invest maintains prediction Bitcoin price will hit $1M by 2030.
With many experts claiming that Bitcoin is going to continue rising in price, Telegaon expects that by 2040, the lowest price Bitcoin will hit is $304,543.18, while it can also hit a staggering $418,512.87 at its highest point. The website also gives a forecast for 2050, when Bitcoin's price is expected to exceed $500,000. According to Telegaon, in 2040, its lowest price can hit $609,315.82 and it can also reach its all-time high at $678,174.28.
FAQ – Bitcoin
What Is Bitcoin? Who Created BTC Crypto?
Bitcoin is the world's largest cryptocurrency. Satoshi Nakamoto is the name of the individual or group credited with inventing Bitcoin.
Is Bitcoin a Good Investment?
Cryptocurrencies are very volatile, so, depending on your investment strategy, they might make a good or a bad investment.
How Can I Buy and Store Bitcoin Safely?
Buying Bitcoin is simple and easy via StealthEX, it requires you neither to sign up with the platform, nor your ID. If you want to store your Bitcoin, there are different types of secure wallet options you can go with, including crypto exchanges, cold storage wallets, and non-custodial wallets.
Why Is Bitcoin So Volatile?
The limited supply of Bitcoin and rising demand can cause abrupt price swings.
Is Bitcoin Legal and How Is It Regulated?
Cryptocurrency exchanges are legal in many countries. Regulations for Bitcoin are still in the process of being introduced, and while a number of countries support it, some banned it.
What Is Blockchain Technology and How Does It Support Bitcoin?
Blockchain enables Bitcoin and other cryptocurrencies to function in a decentralized manner by dispersing its activities across a network of computers.
Is Bitcoin Environmentally Friendly?
Bitcoin significantly worsens the climate on Earth. Bitcoins are created through a labor- and energy-intensive process known as mining, which makes use of electricity partially provided by fossil fuel-fired power plants that release greenhouse gasses while burning coal and gas.
What Is the Future of Bitcoin?
Bitcoin's future price and role in the global economy remain uncertain. The best-case analysis points to skyrocketing Bitcoin prices for many years while some bears expect the digital currency to lose all its value over time.
How Secure Is the Bitcoin Network?
Quite secure. It's protected by the 256-bit SHA hash functions, the same level of security that banks, the military, and virtual private networks (VPNs) use to encrypt their systems. The security of the Bitcoin network is multi-layered. Bitcoin's blockchain is unbreakable because of a combination of game theory, block confirmations, mining, and transaction hashing.
What Are the Risks Associated with Investing in Bitcoin?
There are quite a few. The price of Bitcoin is constantly changing. Cryptocurrency is technology-based, which leaves this investment open to cyberattacks, and fraud is very common. In addition, Bitcoin is an online exchange that is reliant on technology, and without that technology, cryptocurrency is worth nothing.
Bottom Line
The forecast for the Bitcoin network acknowledges the speculative nature of earlier too optimistic and exceptionally negative reviews and adopts a more pragmatic and realistic perspective. It is clear that Bitcoin and other cryptocurrencies will face both positive and negative changes in the years to come. Even if it is clear that the world's financial markets have the potential to change, the future's course for the world's first cryptocurrency is likely to be difficult and unexpected, with a lot of twists and turns along the way.
---
Make sure to follow us on Medium, Twitter, Telegram, YouTube, and Publish0x to stay updated about the latest news on StealthEX.io and the rest of the crypto world.
This article does not constitute investment advice, nor are any assets mentioned recommended investments. It is important to be aware of the risks associated with crypto assets. Don't forget to do your own research before buying any crypto.
Bitcoin
Bitcoin adoption
BTC
future of crypto
future of cryptocurrency
Recent Articles on Cryptocurrency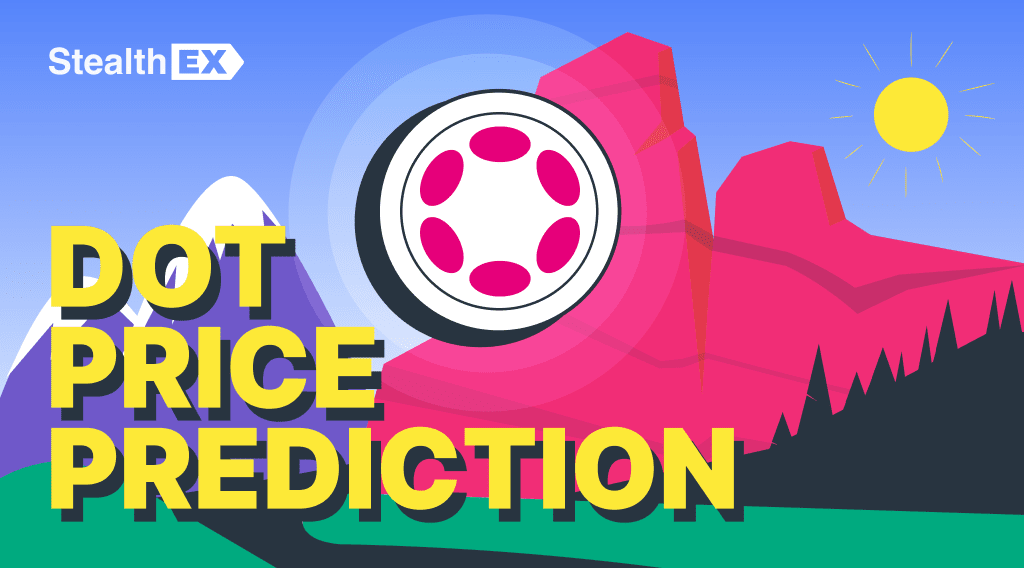 November 29, 2023
Price Prediction
Polkadot (DOT) Price Prediction: Will DOT Coin Reach $1000?
According to the long-term Polkadot price prediction by the end of 2030, the DOT price may rise to $195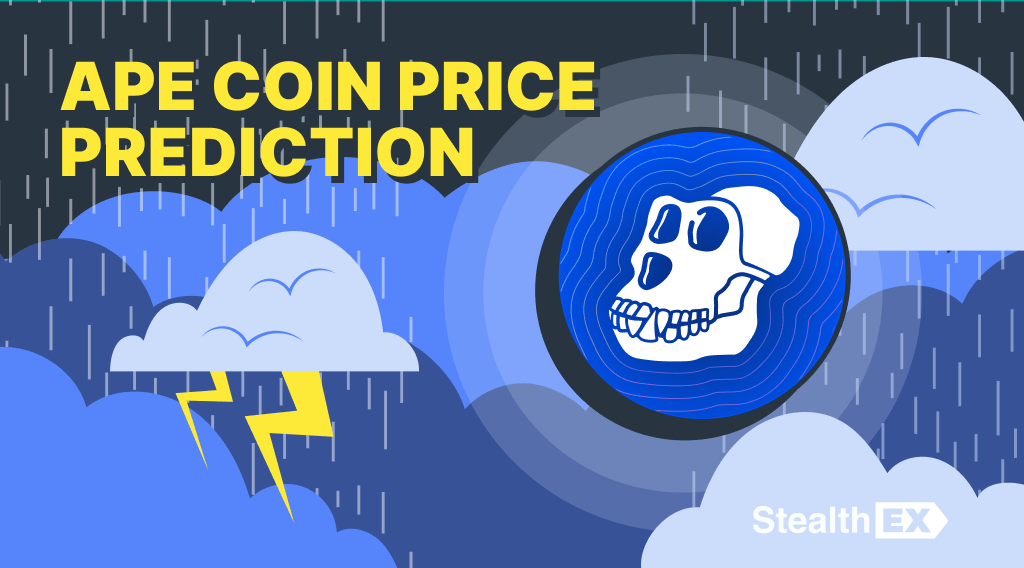 November 29, 2023
Price Prediction
ApeCoin Price Prediction: Is APE Coin a Good Investment?
According to the long-term ApeCoin price prediction by the end of 2030, the APE price may rise to $250