Litecoin Price Prediction: LTC coin price forecast
March 17, 2020
Price Prediction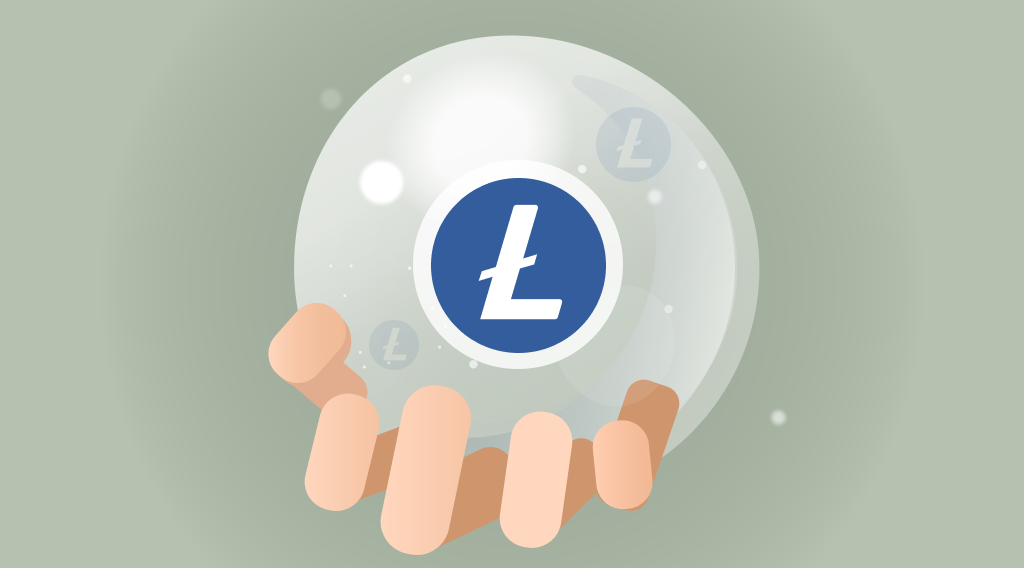 What is Litecoin (LTC)?
Litecoin is a cryptocurrency that appeared in October 2011 as a fork of Bitcoin.
Charlie Lее is the main developer and founder of LTC. He took as a basis the idea of a decentralized Bitcoin network, slightly changed the mining process and the protocol. Based on these changes, the developer launched LTC's network.
Litecoin is special because it has activated the SegWit Protocol, which helps to increase the speed of transactions. The project also supports the Lightning Network payment Protocol, which allows making transactions completely free of charge inside the blockchain platforms.
Nowadays, Litecoin is called "silver coin", and it takes place in the TOP 10 cryptocurrencies by market capitalization.
Litecoin Statistics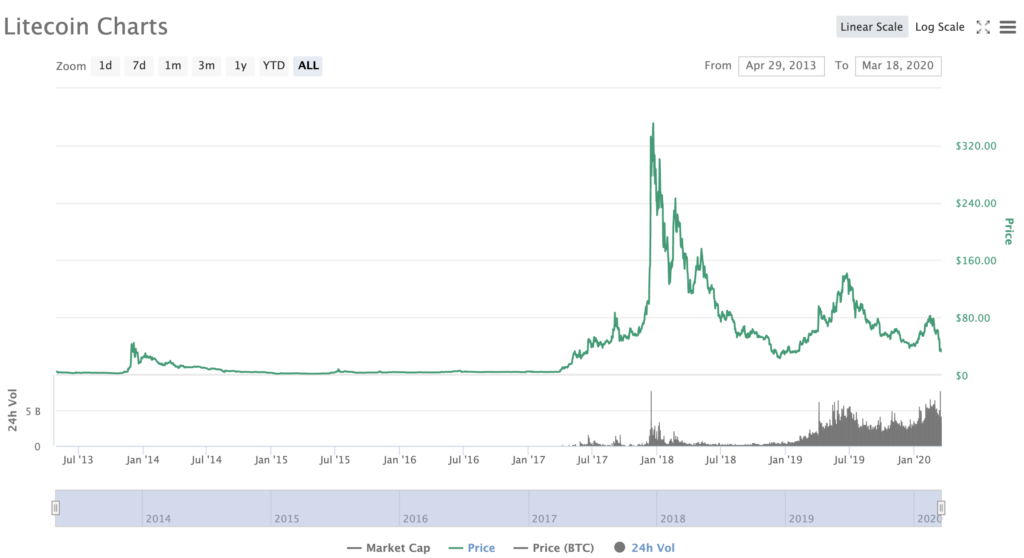 | | |
| --- | --- |
| Current Price | $34.08 |
| ROI since launch | > 692.59% |
| Market Cap | $2,191,566,802 |
| Market Rank | #6 |
| Circulating Supply | 64,296,843 LTC |
| Total Supply | 64,296,843 LTC |
Source: CoinMarketCap, Data was taken on 18 March 2020.
Litecoin achievements and future plans
What happened with LTC in 2019?
• In January 2019 Litecoin got a new logo.
• In March 2019 the Thai Securities and Exchange Commission (Thai SEC) added Litecoin to the list of cryptocurrencies suitable for use in initial coin offering (ICO) investments and trading pairs.
• Huobi OTC launched LTC on its platform on March 19, 2019.
• In May 2019 Litecoin Core v0.17.1 was released.
• On August 5, 2019, the last Litecoin halving took place. The coin reward was decreased from 25 to 12.5 coins.
What about plans for 2020?
Unfortunately, there is no official roadmap for the Litecoin project. According to the latest news new protocol named Mimblewimble will be released in summer 2020. So we all just have to wait and see what kind of other updates will be happening with LTC in the near future.
Litecoin Technical Analysis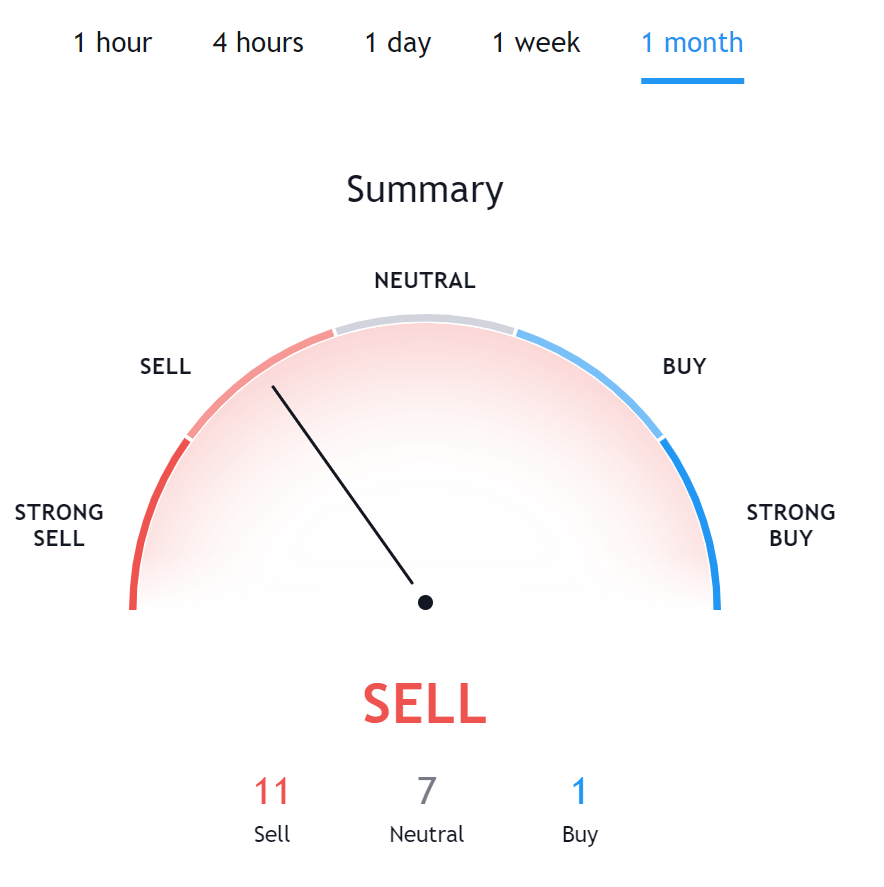 Source: TradingView, Data was taken on 18 March 2020
Litecoin Price Prediction 2020
TradingBeasts LTC price prediction
The Litecoin price is forecasted to reach $33.920 (-0.47%) by the beginning of April 2020. At the end of 2020, LTC average price will be $30.674 (-9.99%)
Wallet investor LTC price prediction
Litecoin's price will be equal to $37.753 at the end of the year (+10.81%).
DigitalCoinPrice LTC price prediction
LTS's price will be equal to $45.9 in December 2020 (+34.68%)
Crypto-Rating LTC price forecast
Litecoin still has investment potential for long-term crypto investment. LTC might be the coin to watch closely now if to look for a good return in 3 to 5 years. According to Crypto-Rating by the end of 2020, the Litecoin's price will be equal to $37.37 (+9.65%)
CryptoInfoBase LTC price forecast
According to CryptoInfoBase by the end of the year, LTC's price will reach up to $380 (+1,121.86%).
Buy Litecoin at StealthEX
Litecoin LTC is available for exchange on StealthEX with a low fee. Follow these easy steps:
✔ Choose the pair and the amount for your exchange. For example BTC to Litecoin (LTC).
✔ Press the "Start exchange" button.
✔ Provide the recipient address to which the coins will be transferred.
✔ Move your cryptocurrency for the exchange.
✔ Receive your coins.
Follow us on Medium, Twitter, Facebook, and Reddit to get StealthEX.io updates and the latest news about the crypto world. For all requests message us via [email protected]
The views and opinions expressed here are solely those of the author. Every investment and trading move involves risk. You should conduct your own research when making a decision.
March 17, 2020
crypto price prediction
Litecoin
LTC
price analysis
price prediction
Recent Articles on Cryptocurrency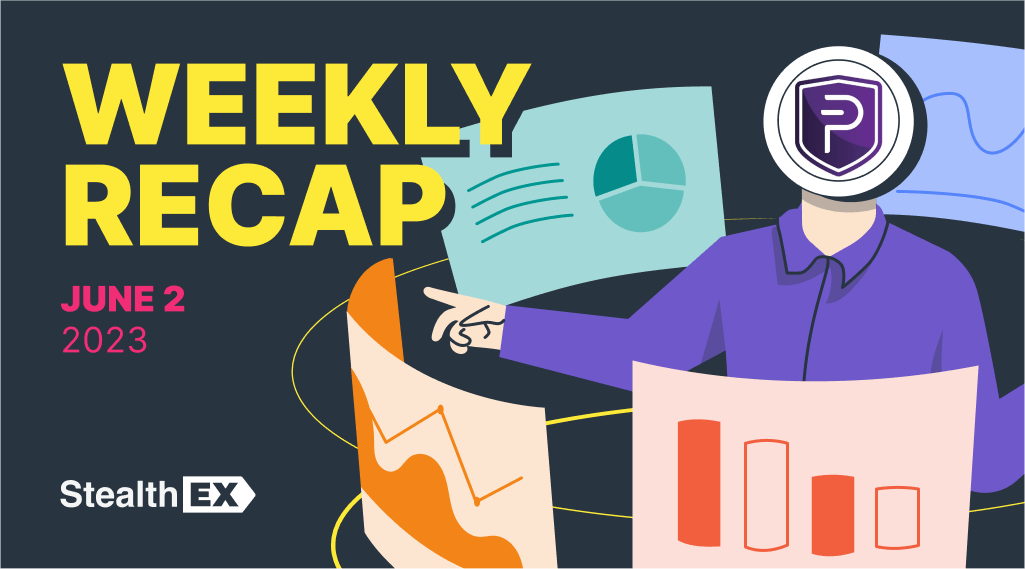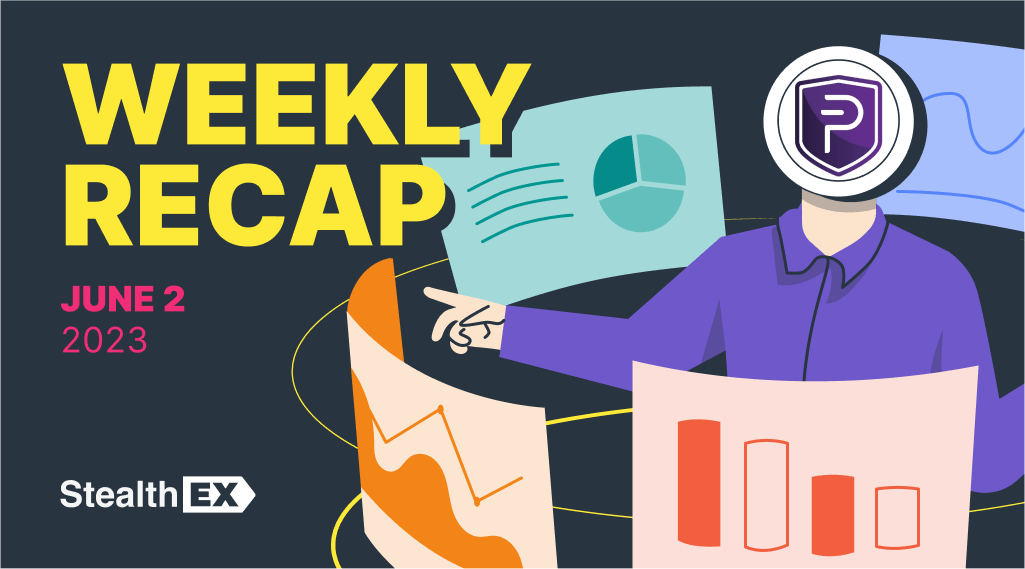 Review of the Crypto Market: June 2, 2023
Weekly Crypto Market analysis with major trends, Ethereum & Bitcoin performance, and impactful news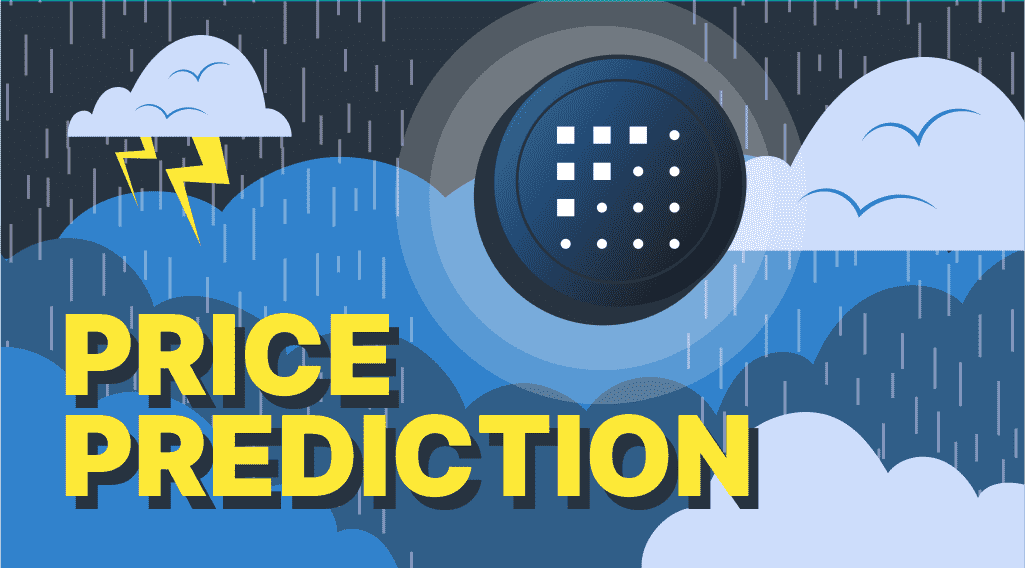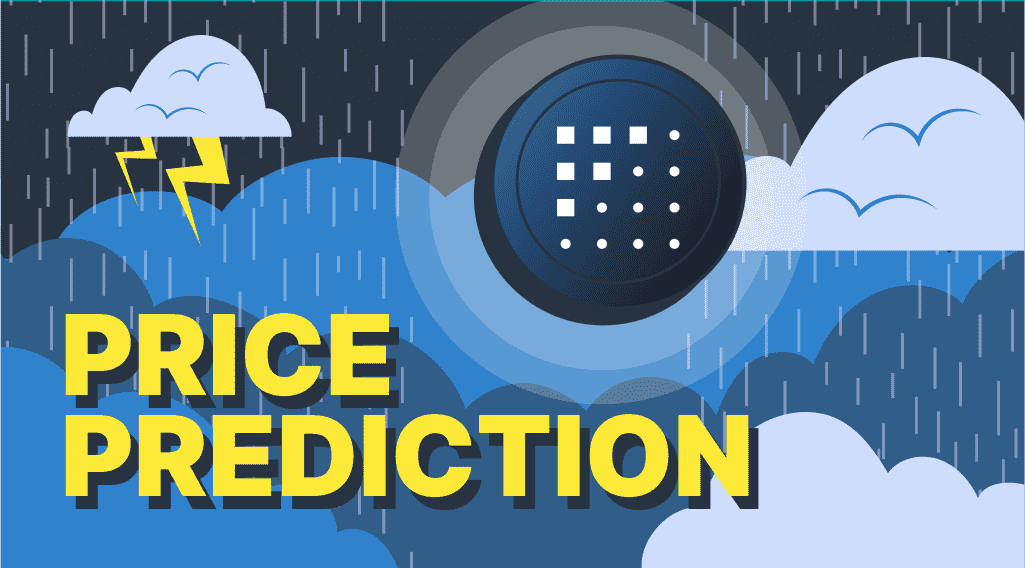 June 1, 2023
Price Prediction
Fetch.ai Price Prediction: Unveiling Future Trends of FET Crypto
Uncover Fetch.ai Price Prediction, empowering you to anticipate market trends and make decisions about its future.